ONE BUILD AT A TIME IS NOT ENOUGH.
I have these planks for the body (16.5x49.5cm each) as well as a Seymour Duncan Nazgul which I've had lying about for a while.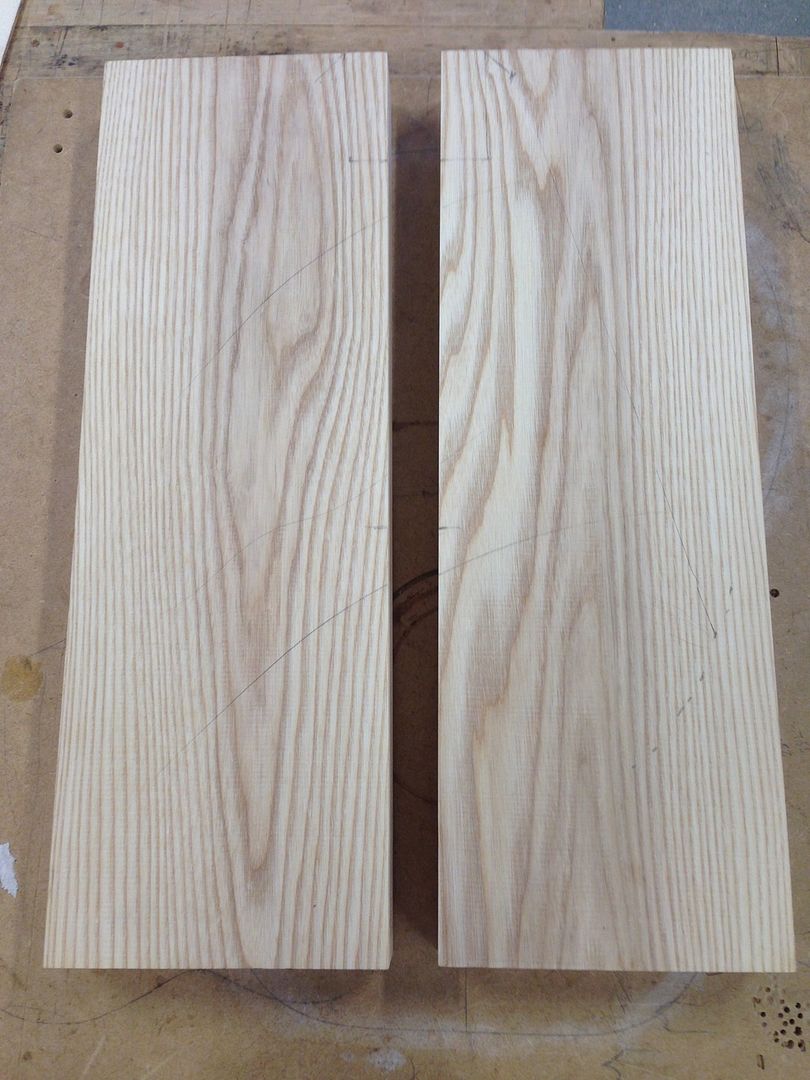 Been considering making this a Les Paul Junior shape because of Carcass reasons but I'm feeling indecisive so any input would be appreciated.