So I really, really like the Octavia circuit. So I built one on vero with a few mods that I thought might be fun. I was going to just keep it on a vero, but then I found a guy who does these great etched enclosures. I really like space, so this one I thought would fit really well.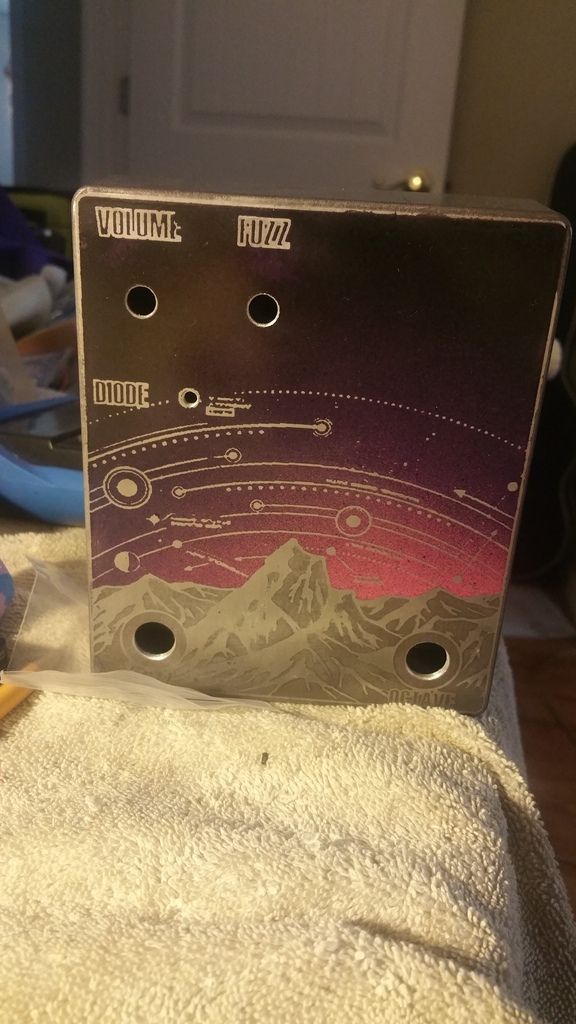 Seriously, how good is that? My original plan was for all the little circles to have LEDs in them for when the effect is engaged.
Then, after I bought the enclosure, I had a few more ideas. A guy on the madbean forums came up with a sound to light board. So I thought, how cool would it be to put some led's that light up only when the octave is engaged, that light up something (still working on what) under the envirotex I'm going to pour, so that they light up and look like stars? So I had to come up with a way to hide the LEDs, so I made this little planet to mount them under. I'll put some tin foil to get the UV lights reflecting really well.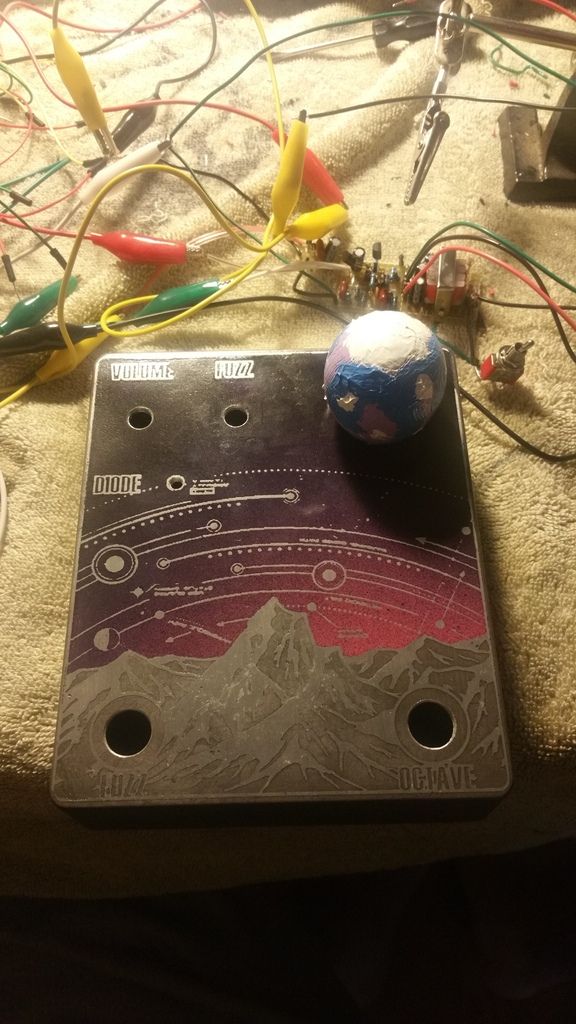 This is the vero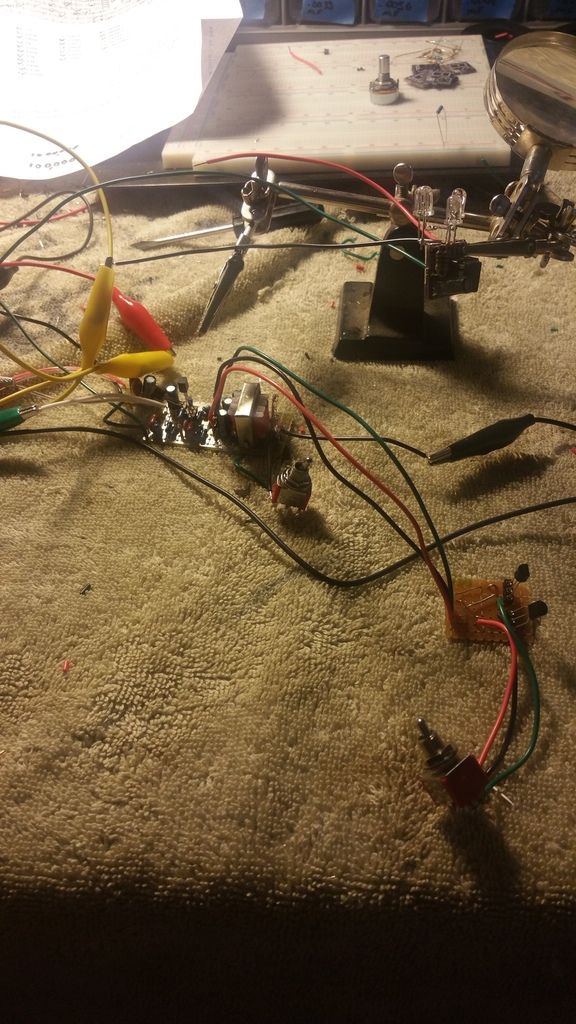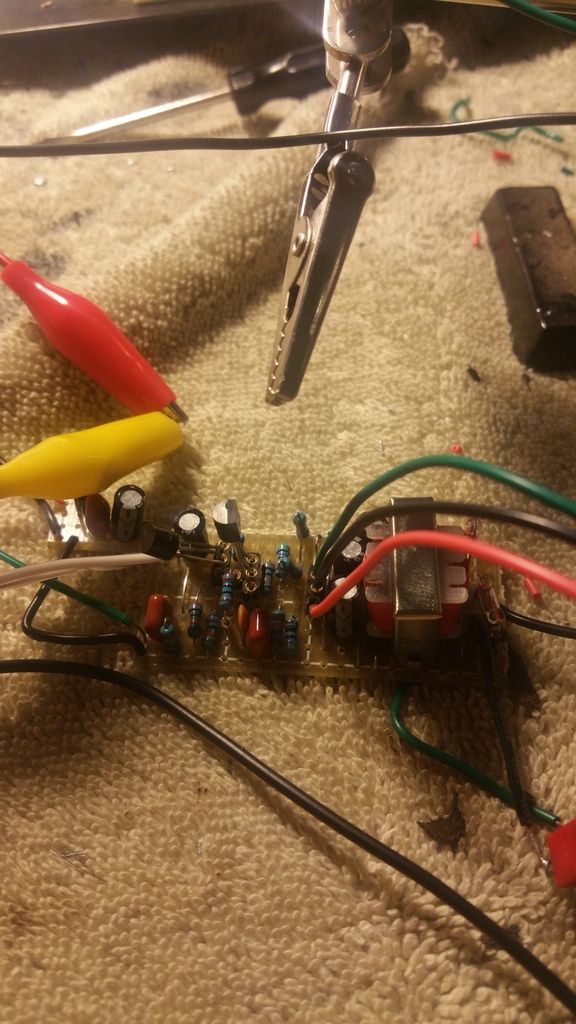 Then I decided I should add the ability to swap between transistors. So I'm going to play around whenever the germanium npn transistors I ordered show up. I thought it would be cool to be able to swap the transistor section between Si and Ge. I haven't seen that on an Octavia. Maybe because it will suck nards, I don't know yet. If it does, I have 2 different Si that work really well together, so that is my fallback.
Then I thought I'd just go all out and design my own board so it wasn't all ugly on a vero. So here it is.
It has been a fun project. It is the first board I've done from scratch, and it shows. Tons of unused space. I bet I could shrink it by another 10%, but that is for another day; I'm not great with trace routing yet. It will definitely not be my last. Just have to wait for the board to be fabricated now.