You guys know the specs, it's your basic hockey stick headstocking, emg's loaded neckthroughing, seven stringing soloist ass kicking machine.
I really like this guitar but I don't play sevens anymore and this one just isn't getting any action any more. There is a little dinger on the lower horn and some light scratches / swirls on the back.
For the credentials, I've sold a few pieces over here, a few back at SS.org (back in the day), and my Ebay ID is deadringerswhispers where I'm rocking the 100% positive feedback rating.
I'm looking for $1050 or best offer shipped and PayPal fees including to the lower ConUS. I'd be happy to try and ship it anywhere in the world but you know the drill, shipping will be brutal and some countries won't even play nice with shipping with USPS. I'd like to avoid going Ebay and getting ass raped on fees so no reasonable offer will be ignored.
I'm not really looking for any trades, I've got more guitars than I know what to do with right now and I'll be selling a few more of the next weeks.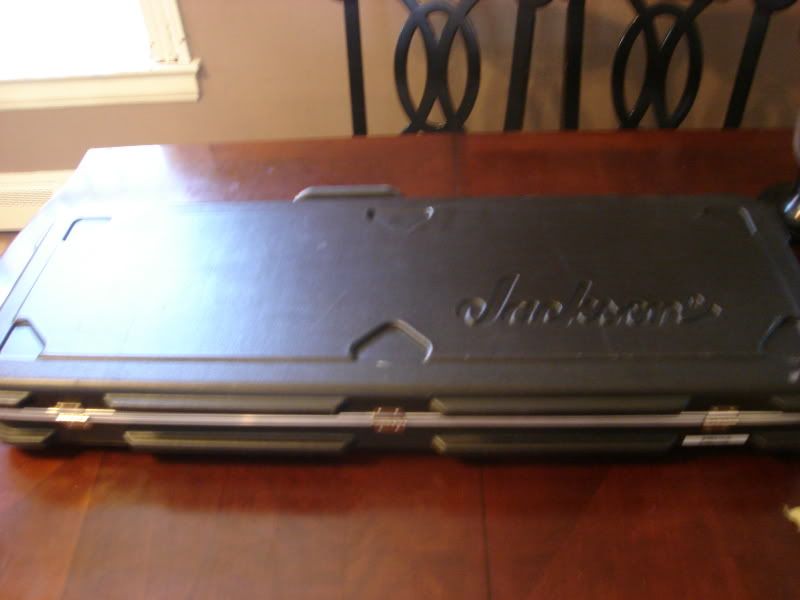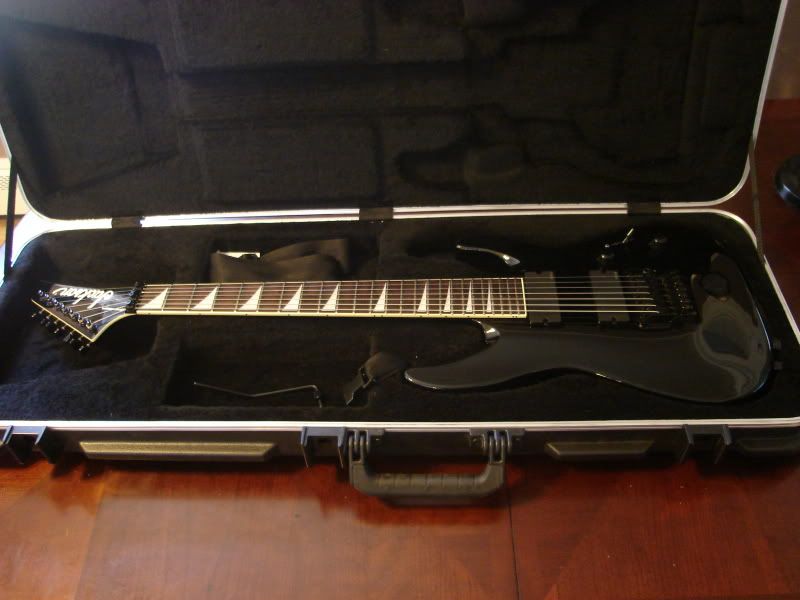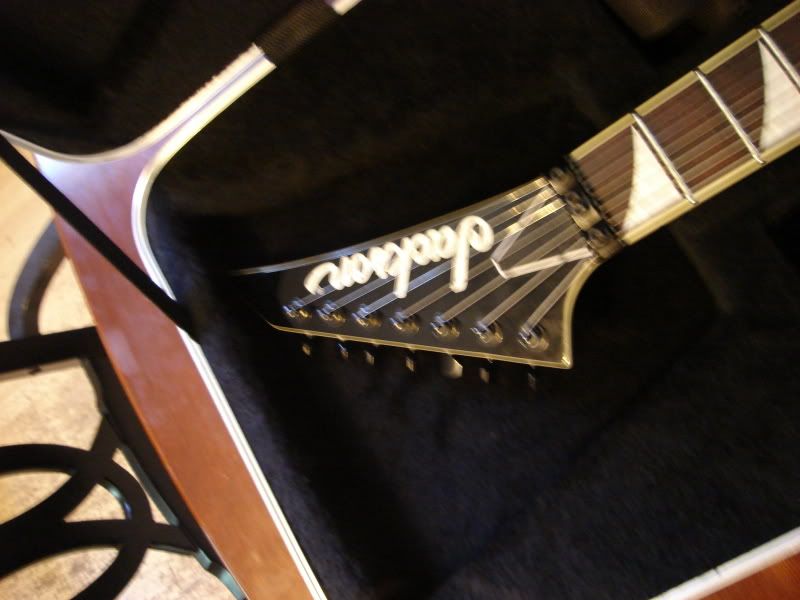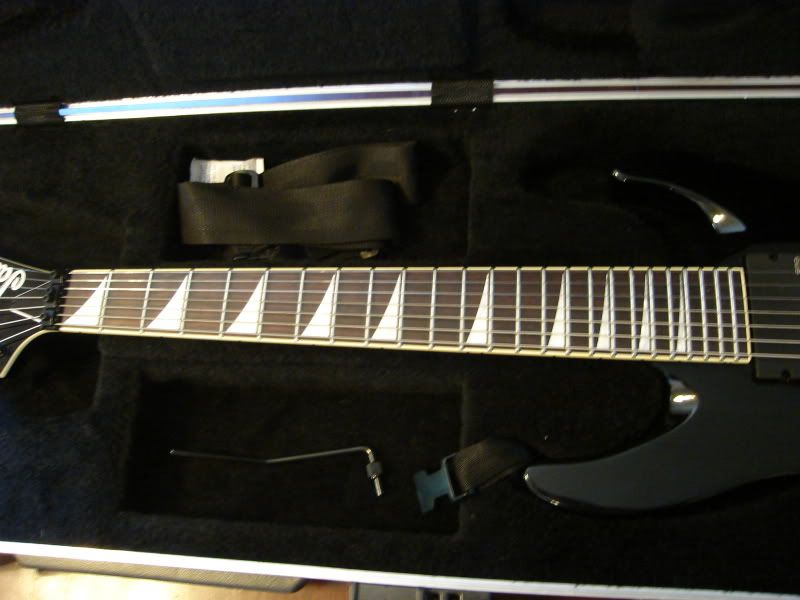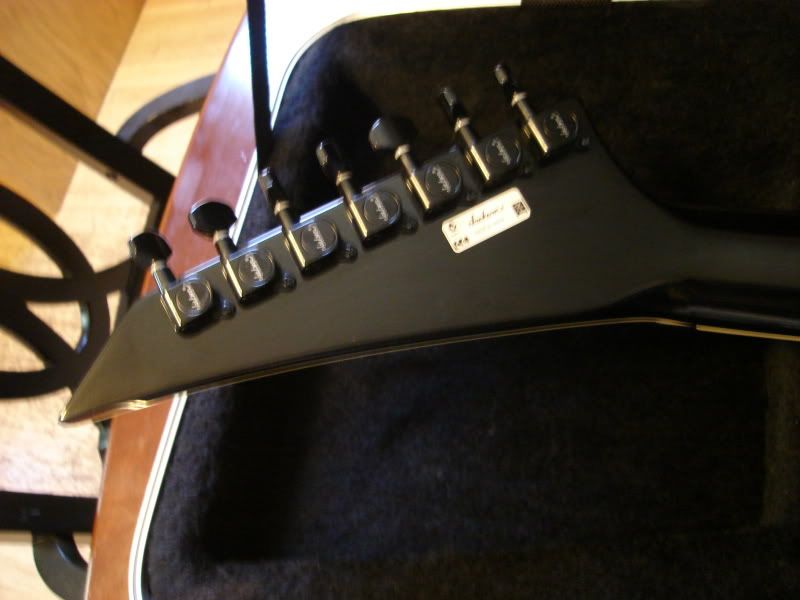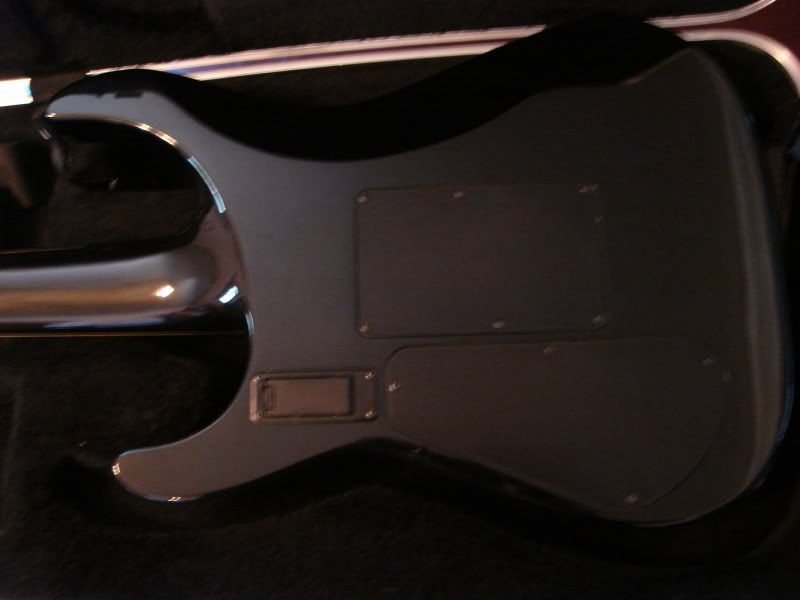 It comes with the original Jackson case and I'll throw in the DiMarzio Cliplok or I can throw the strap buttons back on or both if that's what tickles you.
I'll throw some pics up but I'm not a great photographer and getting good pics of gloss black guitar is a total bitch.