I don't want to sell this, but I have a wedding to fund and don't have much else I can get rid of. This guitar has been posted in Elysians build thread, so I'm sure some of you have seen these pics. It is a complete custom from the ground up. This guitar still has a little bit of work before it is finished. The neck is still being built. I have spoken with Adam and he is fine with me selling this build off to someone else as long as they know that none of the specs can be changed at this point. Although, I'm sure a few things could be worked out. I can't take any trades on this. I need cash. I wouldn't be selling this if I didn't need money. This thing is going to be awesome.
I'm asking $1000 through Paypal. There is no remaining balance. I'm just trying to get back some of my funds out of this so I can give my lady and I the wedding we have been planning.
Specs:
7 String, bolt-on
24 frets
25.5" scale
1 pc Swamp Ash body
Birdseye Maple neck
Birdseye Maple fretboard
Flame Maple fretboard binding
Coldsweat, bridge (I'm sure this can be changed)
Dimarzio rewound single, neck (I'm sure this can be changed)
Graphtech nut
Sperzel locking tuners
3-way toggle
1 volume
Evo fretwire
Custom made ECG hardtail bridge
Neutrik Locking jack
Black hardware
Whitewash finish with black faux binding
Infinite / flat radius (although, I'm sure this can be changed)
References: Itrader on here. Good deals also with Elysian, TMM, Leon. Ebay username is lustcalledknowledge. I also have itrader over on SSo under the same username.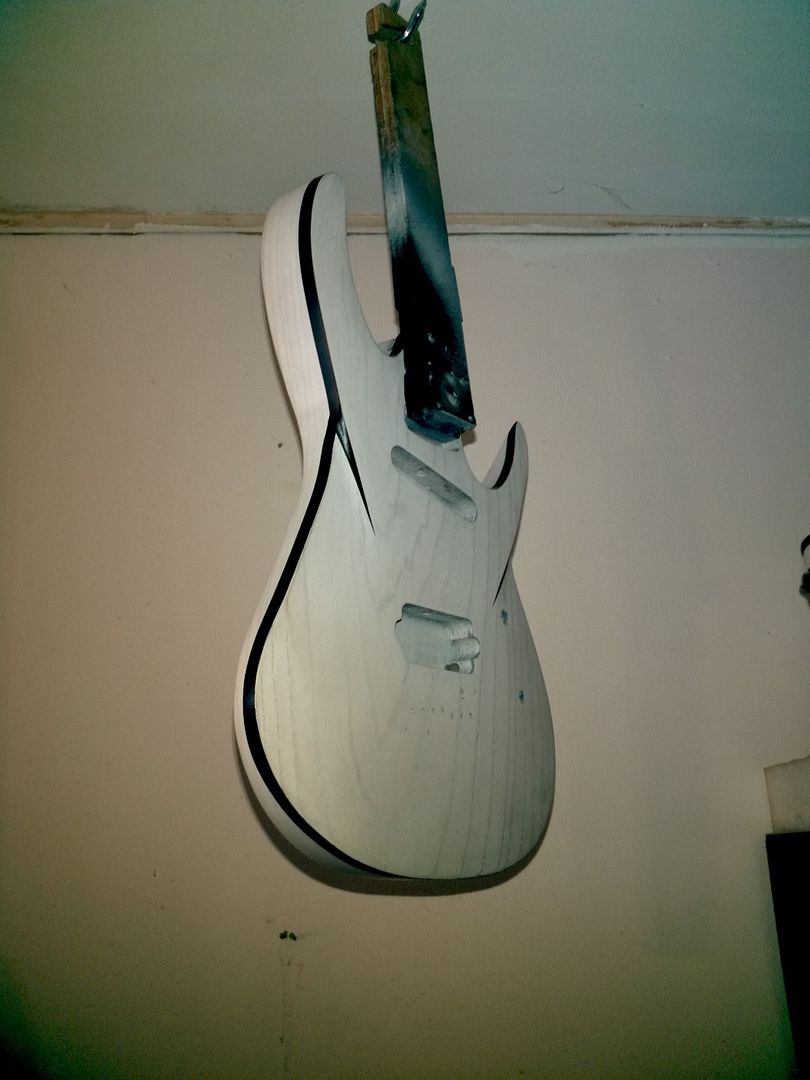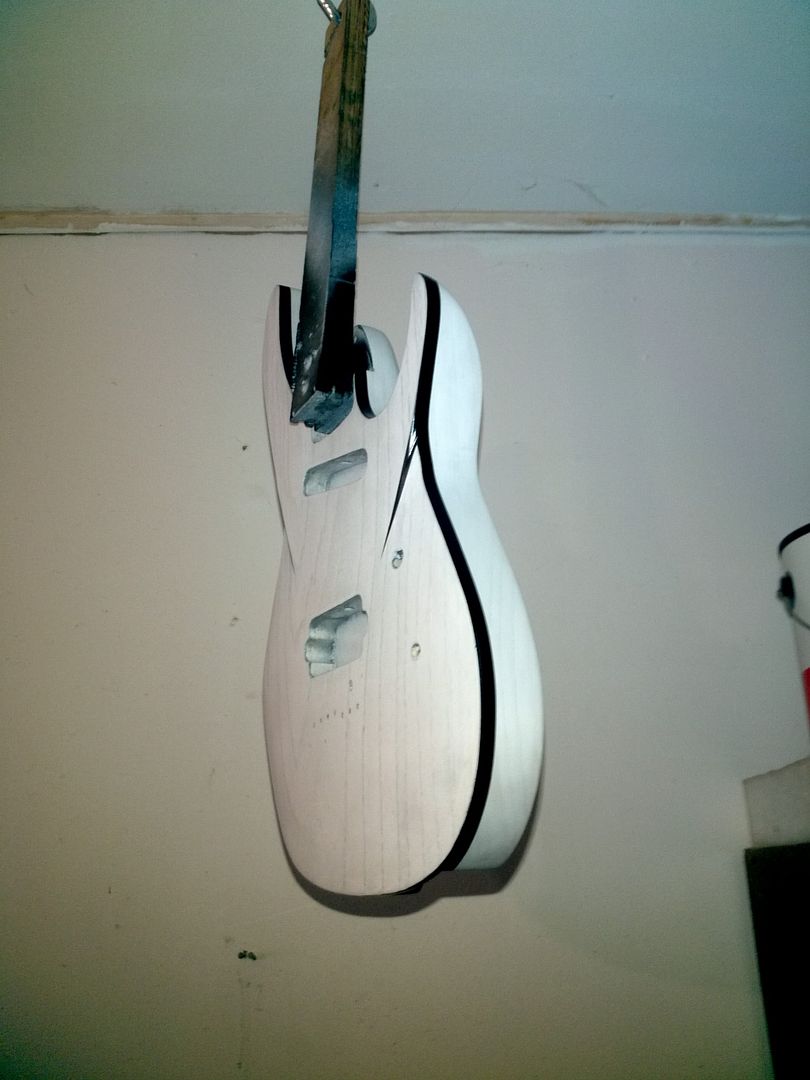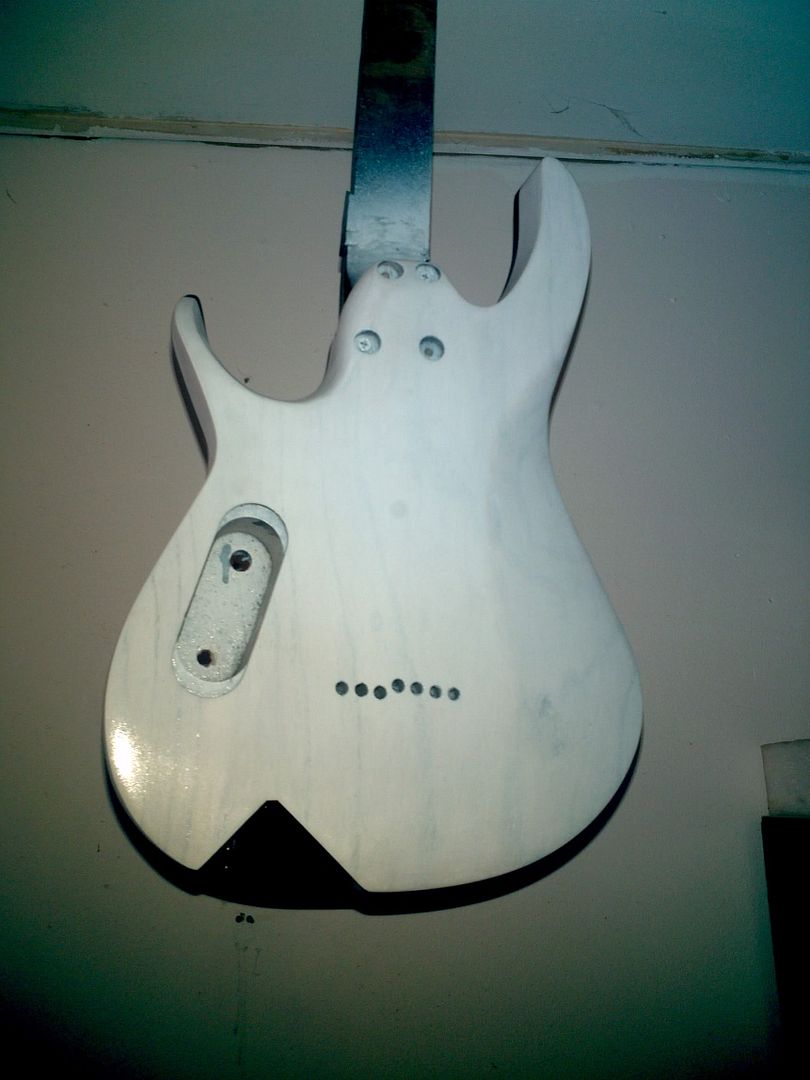 These last 2 shots ARE NOT the neck going on mine. I currently don't have a shot of that. This is to show you what the headstock shape will look like. Minus the 8 configuration in the last photo.