END OF SCHOOL YEAR CLEANING FUCK YEAH! I have way too much shit I've accumulated and only a couple weeks to sell it. So here's the first of a couple listings.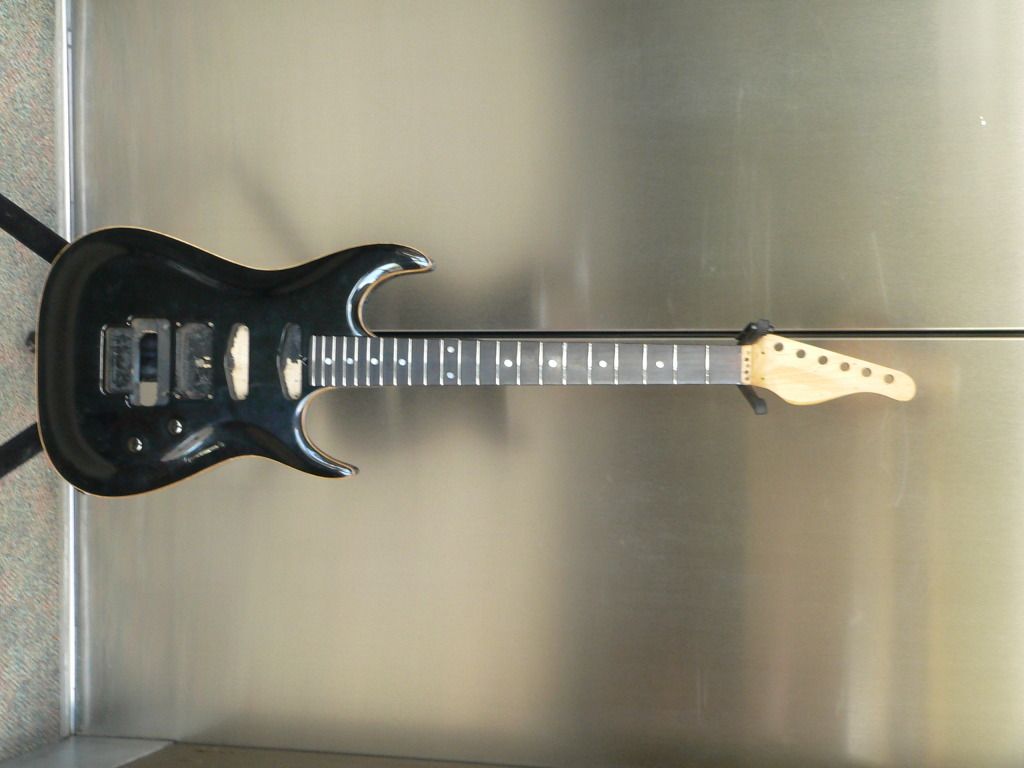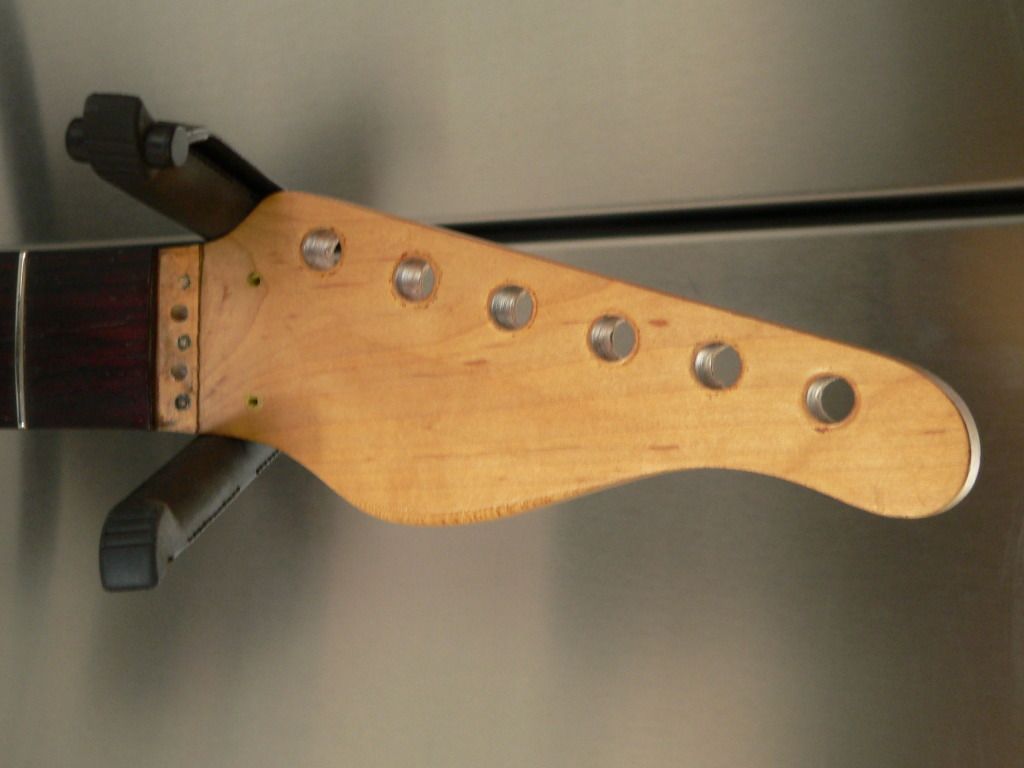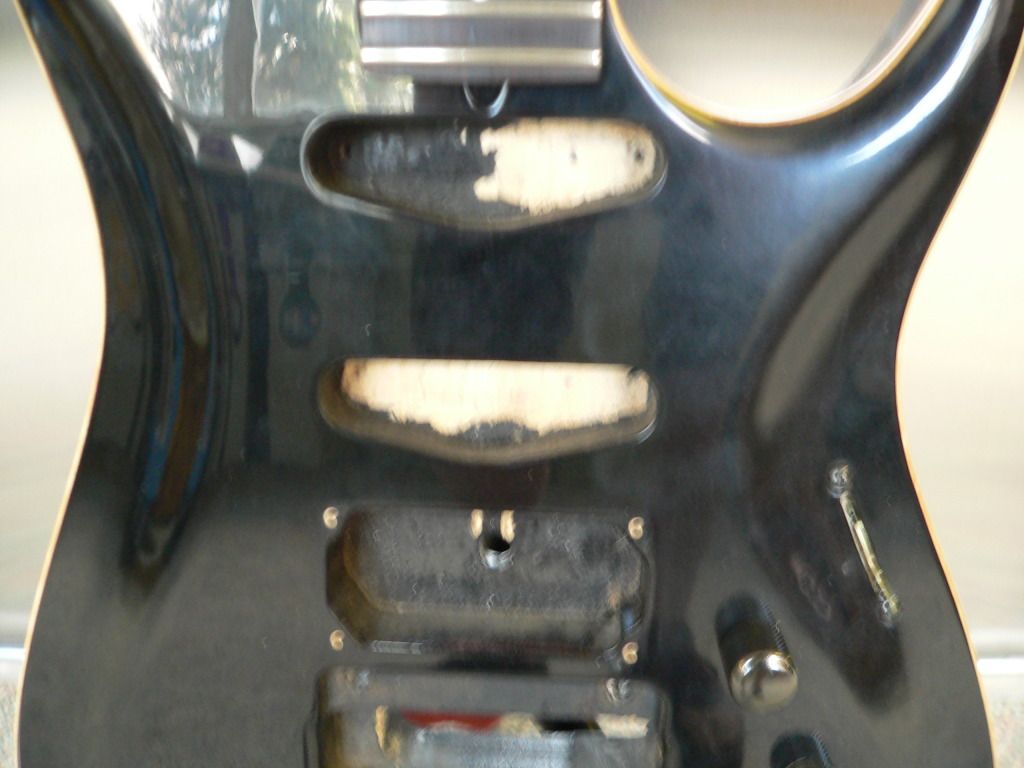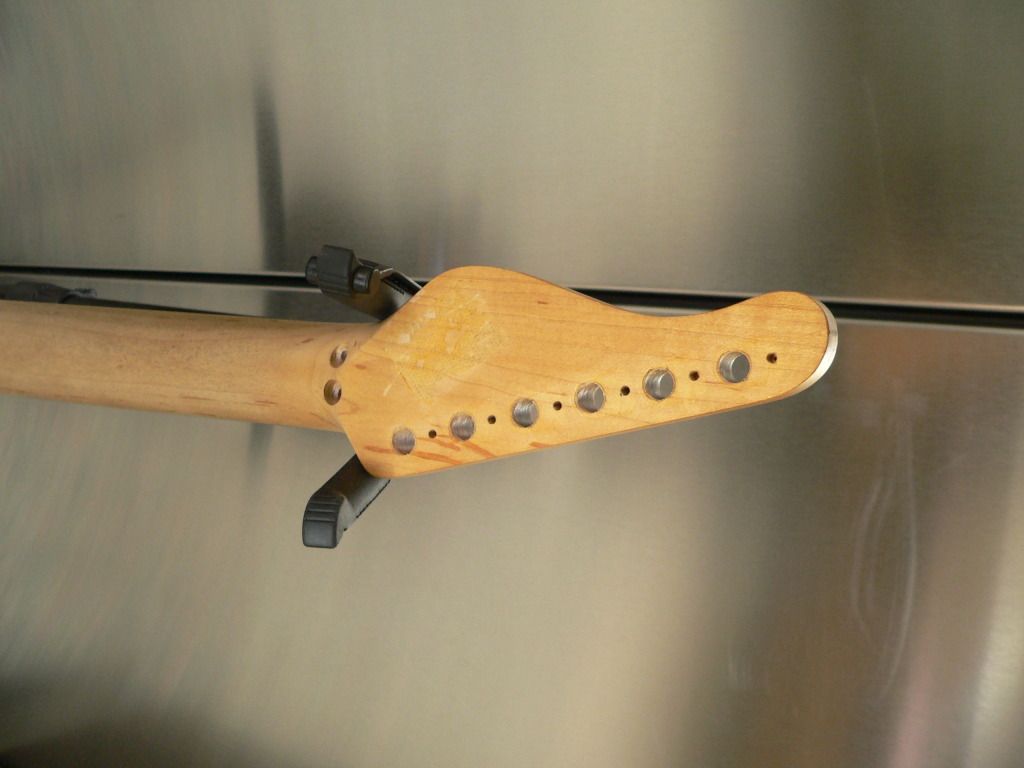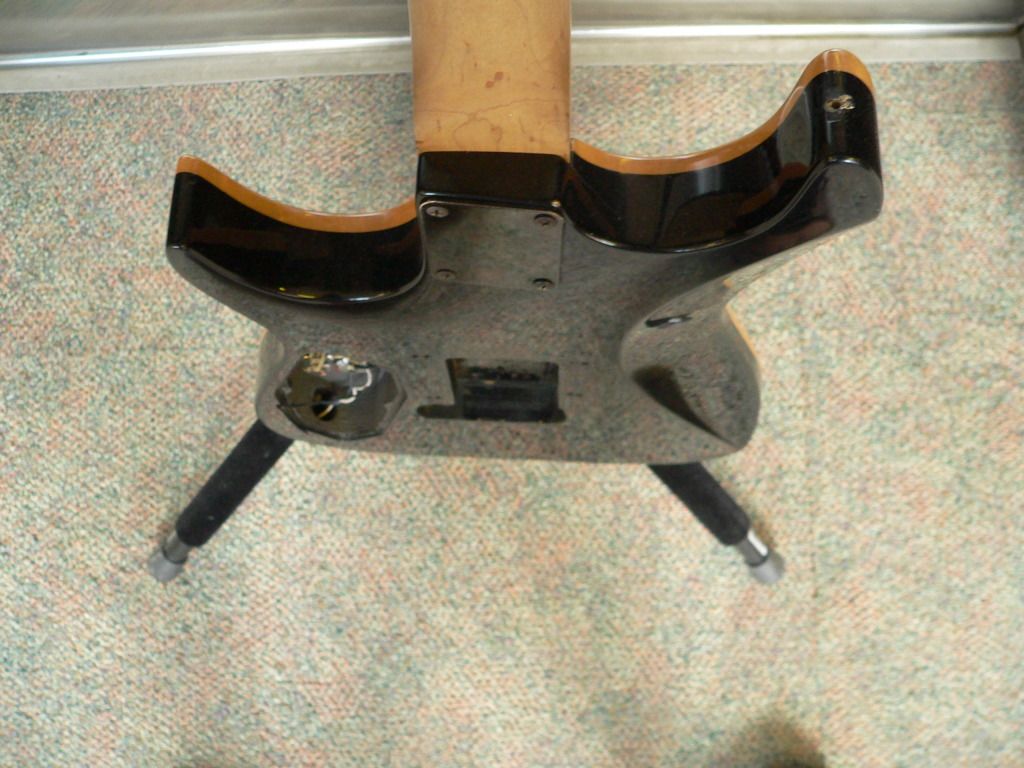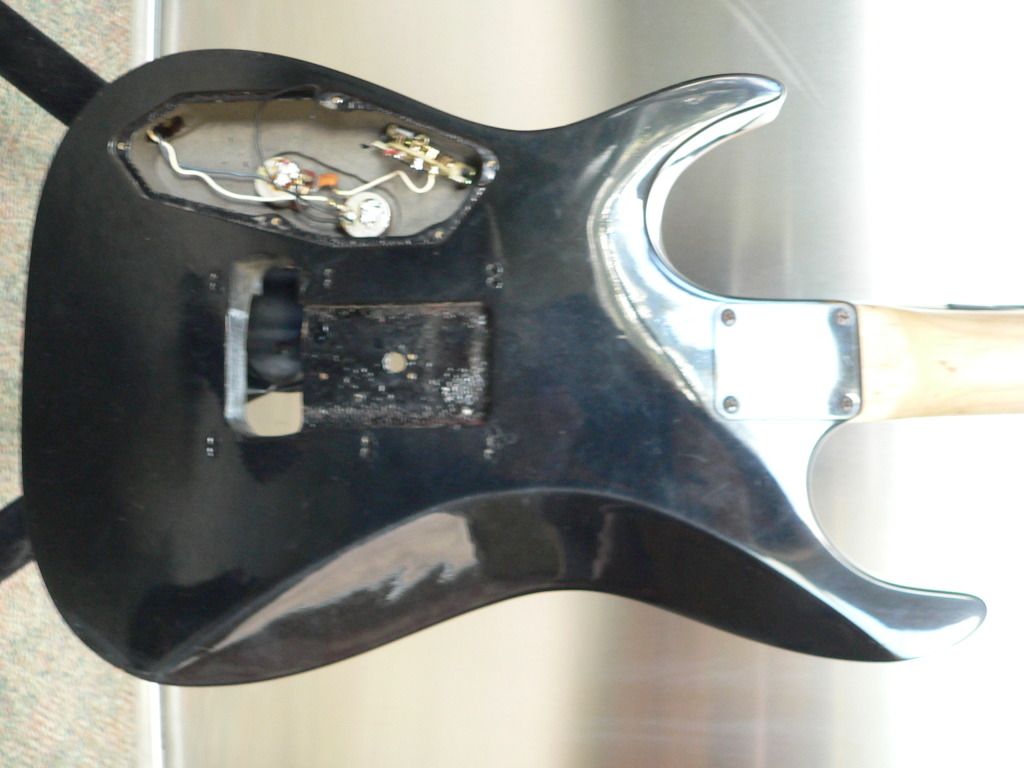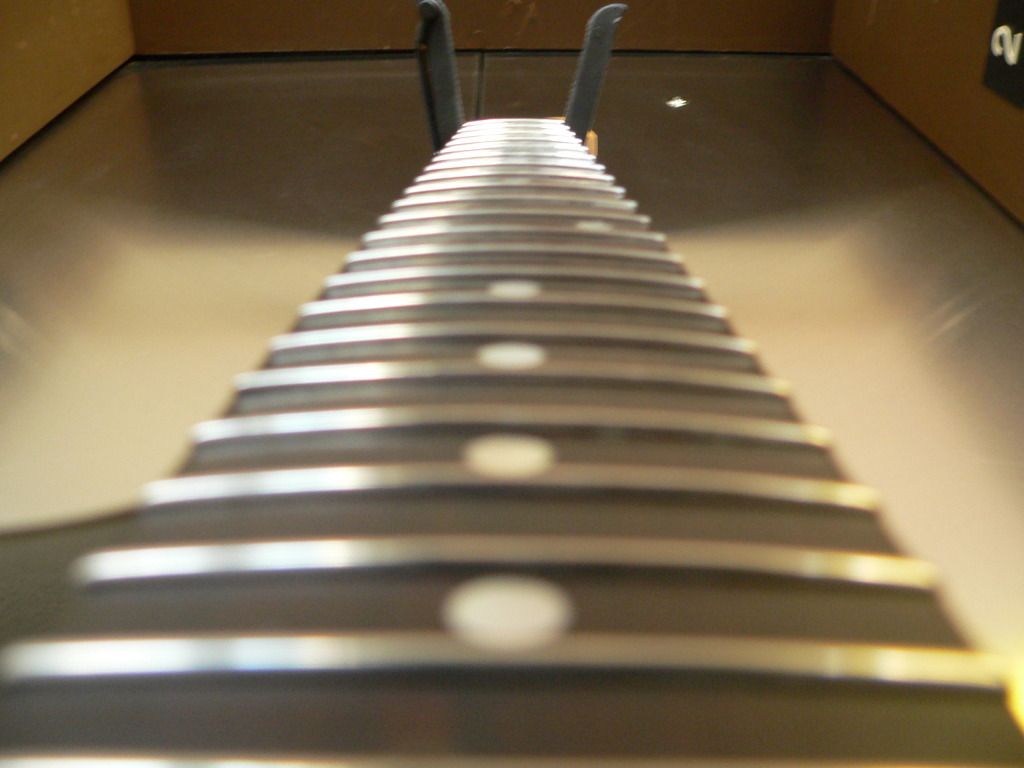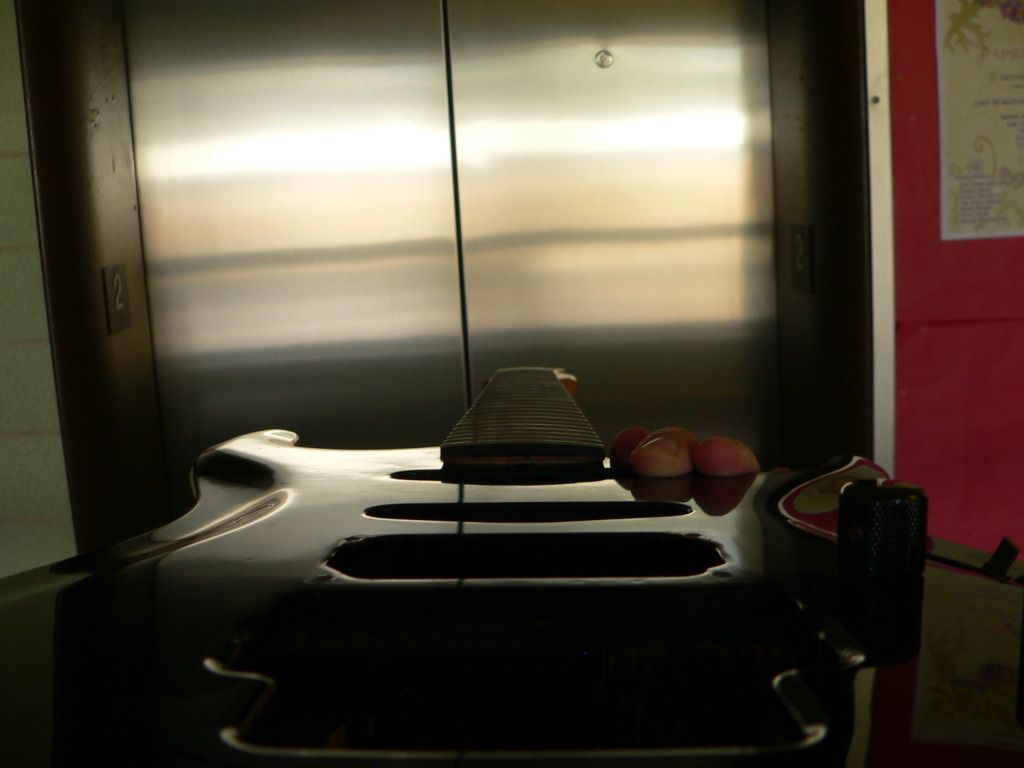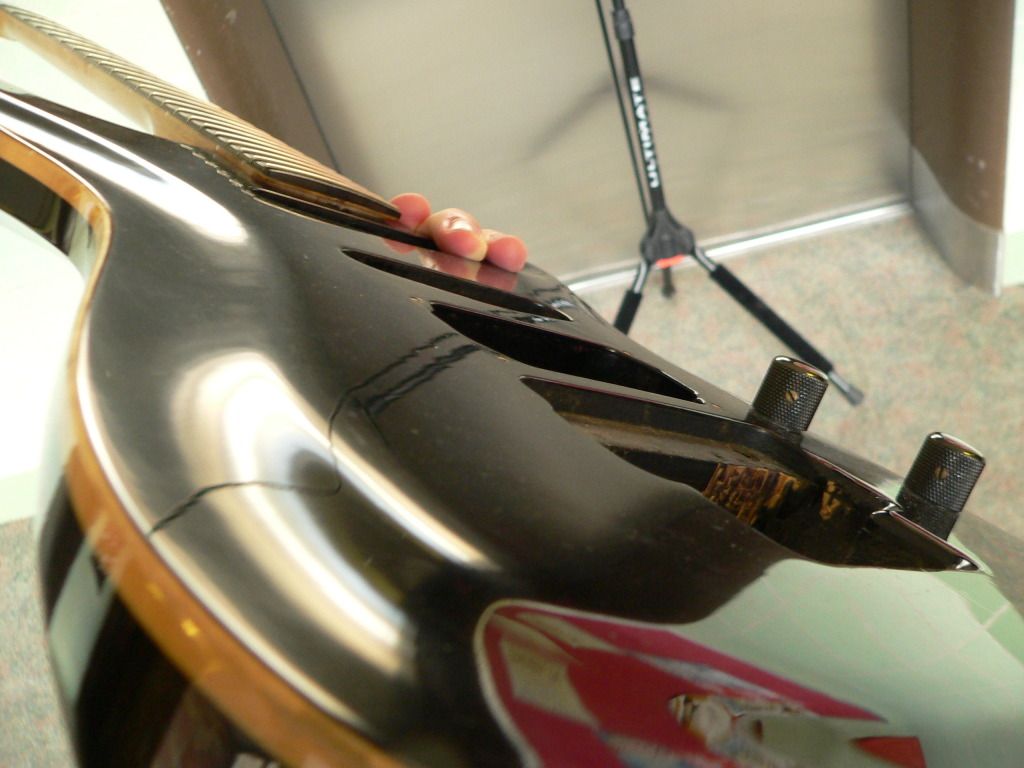 Up for your consideration is the neck and body of a Zion Carvetop I rescued from a pawn shop earlier this year. It is rough, but perhaps someone who is into heavy projects will be able to restore it to some of its former glory. I'm letting it go pretty cheaply because I think it would be cool to see someone make something of it, and I just don't have the time to do it myself. If you don't know the story on Zions, they are a largely forgotten brand of late 80s/early 90s superstrats in the "boutique" vein of Suhr/Anderson. Like Suhr/Andersons the Carvetop series had bodies made of basswood with a maple top, which is definitely a good sounding combo. I'm 90% sure that that is what this specific body is. I'm terrible with identifying grains, but there's a picture of the neck pocket if you want to take a look. The body has an absolutely awesome looking natural binding. Ebony fretboard on the neck.
Anyways, on to the rough parts,
-As you can see, the headstock has been sanded.
-Trem Cavity looks like it has been routed out in an amateurish manner.
-Dings and scratches here and there. This probably belonged to a careless high schooler before I extracted it from it's pawn shop prison. But there are quite a few, nothing obscene, but I will stress that there are some since this guitar is a bitch to photograph properly. Also it looks like there was an additional set of holes drilled for a different back cavity cover as well as an extra hole for the bottom strap pin.
-Someone chiseled out the single coil routes.
-Neck is a bit buzzy. This could be because the only time I played it I set it up with 52-11 in B standard with low action and didn't really bother to adjust anything. Got it in my head that it might be a twist or something, but sighting it now it looks decent. I'm horrible at these things, but if you need more pictures let me know. I can't verify the condition of either the truss rod nut (looks a bit worn), truss rod itself, or the absolute straightness of the neck. You can look at pictures or ask questions if you like. But I'm not investing a lot of time or money into selling this, so I'm selling it cheaply in "Project" condition. Know this going in. I took a bunch of pictures that hopefully are "sighting position".
-Refer to pictures for fret condition. Hate describing frets when selling. I've heard Zion put more vintage style frets on these, and they are definitely not Jumbos. As to how much is left or how they play , I can't really say, as I only had it together for like 2 hours before dissassembling it. Looks to be at least fair though.
-Seam is visible on the maple top. Not really a conditional issues since plenty of guitars get visible seams when they age. Full disclosure though.
-Dye is wearing off the ebony on the first fret area.
Some specifics I would like to disclose about the model because they are pretty nonstandard, even for guitar enthusiasts.
-The trem system that came stock on this was a Kahler steeler w/ autolatch system. As you can see there are additional holes in the trem cavity for the auto latch. Both OFRs and Schaller Frs/JT-590 types work in this route, but there will be additional space, as the Steeler has a rather large baseplate.
-The odd trem system extends to the locking nut. It is intended for a somewhat rare Kahler Floyd style locking nut that is an absolute bitch to find. It's quite a bit narrower than the standard FR style nut, and FR style nut will work find, but there will be overhang. The only place I've seen the thing kind is on some of the later year HM Strats.
-Stock tuners were Sperzels.
The Neck Plate, Neck Screws, Pots, Jack, Jack plate, switch, Cavity cover (afraid I lost the screws though!) that you see in the pictures are included. Nothing else is included. Will be shipped without case but packed very securely.
In spit of all that I think it still has potential to rip with some TLC, if you like beaters!
Asking $65 shipped CONUS (willing to shipe elsewhere, but there will be additional expenses, PM me if you are interested). I think that's fair for a project in this condition. After you take the time required to trek down to the post office and cost of packing materials and shipping if I were to ask any less I might as well just keep it and bandsaw it into a bitching voyager shape.