Reluctantly selling my best 7 string. ESP LTD H-307, this is the neck thru all mahogany 7 string electric with tone pros stop tail bridge, active pickup routes, hard to come by version. Most guitars of similar age are the bolt on H207's, but this ones top of the line and superior. Tonally this guitar has lots of low end push but still has midrange presence to be heard over anyone elses sonic spectrum (got lucky with this ones lumber stock). Upgraded the passive EMG HZ's to active EMG 707 neck, 81-7 bridge with three way selector (neck, both, bridge). Ive used this guitar for recording, has never been on the road or outside its case, studio, or my closet.
Sonically and visually, she was the sweetheart of my guitar collection. Brilliant colors with natural or indoor lighting, the green emerald burst on the flamed maple top are guaranteed to make you stare at her for days on end. Has white/cream painted binding on the headstock and fretboard, side rectangle inlays on a rosewood fretboard. The rest of the guitar is mahogany neck-thru, will resonate as a whole, sounding brutal massive all while having that cutting singing tone for leads. Body is bound with natural mahogany, completing the rich looks.
Guitar is setup for A std (ADGCFAD) aka std 7 minus one step. Has daddario 10-52, 60 (7th) gauge strings on it for best playability in this tuning range. It's 25.5" neck scale, intonated and setup for incredible liquid shred AND pounding out riffs. The neck is perfectly straight, no fretware since it wasn't played that much. Moved onto 8 strings a year after I got this, had it in the case for the four years that have passed.
Slight pick scratches (may buff out if you polish it) on the front, buckle rash on the back (see pictures), no chipped paint or dents. Some hardware pitting on the bridge (see pictures) Comes with an ibanez hardshell case (as pictured), Planet waves strap and dampening foam behind the nut. Keep in mind there is some dust on it in the pics, havent had time to clean her in a while. Kept it stored with a silica packet, its worked beautifully in keeping it super stable, guitar is ready to play!
NO trades, unfortunately I have unexpected expenses coming up that need attention more than I can give the guitar.
PRICE- FIRM on the price of $650 plus shipping.
LOCATION- I'm local to San Francisco, California if anyone else is here.
REFERENCES- sevenstringer37 on sevenstring.org where I originally traded for this along with other successful trades, atatristar on ebay.
Email with questions!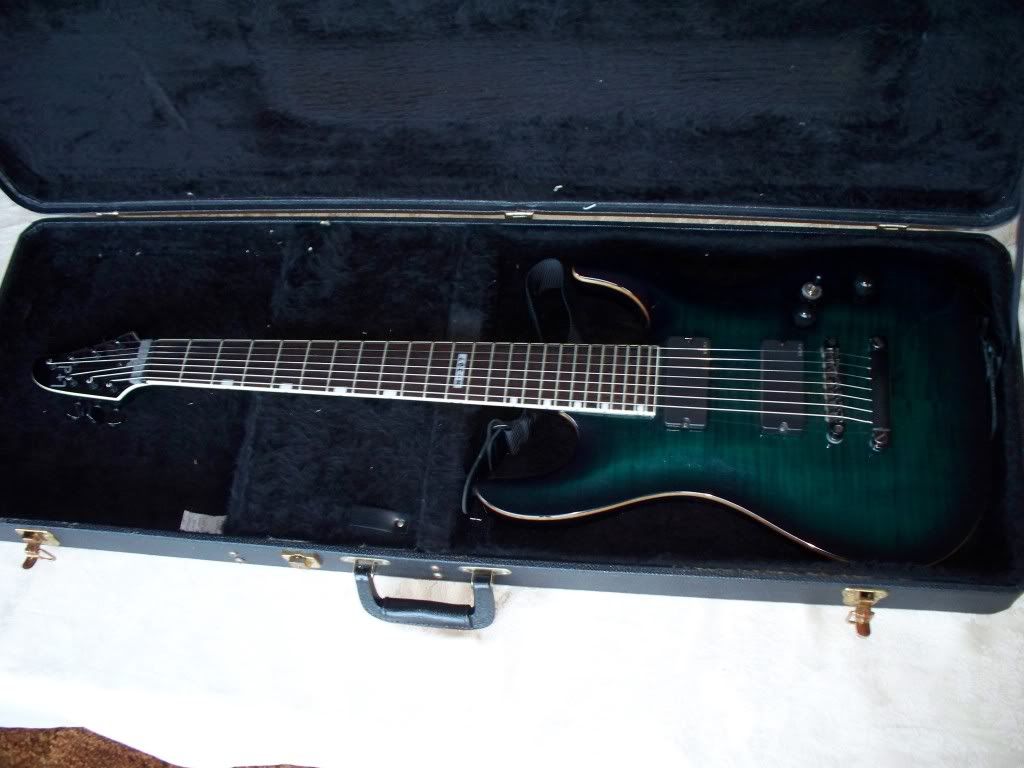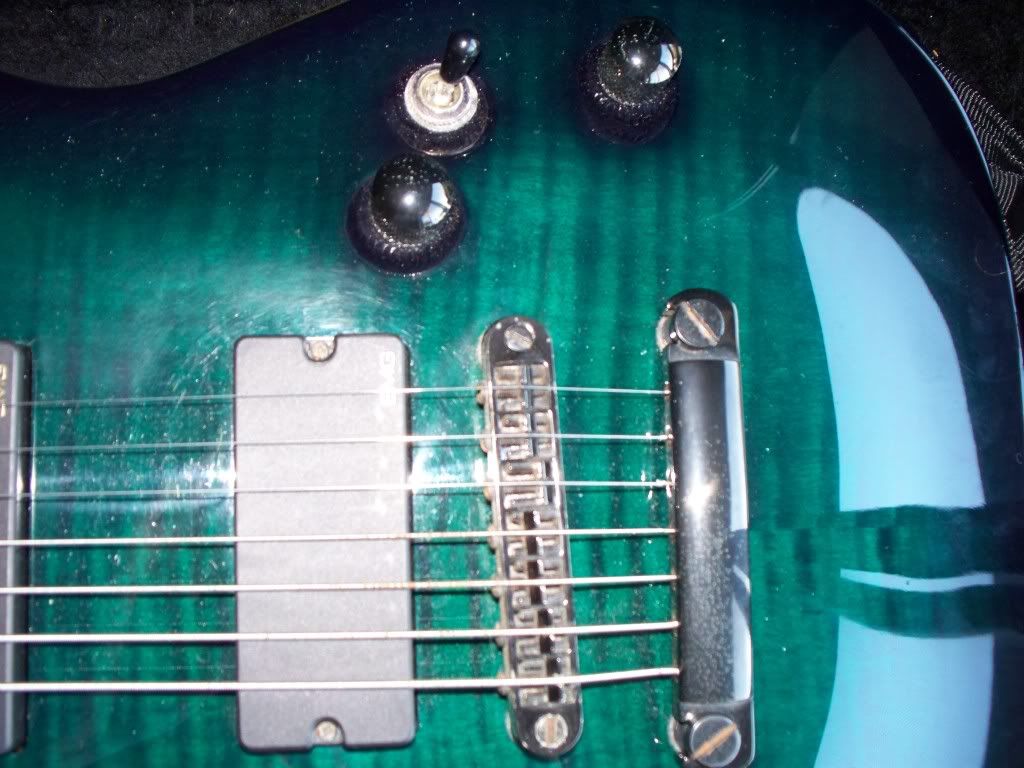 More pictures at
ESP LTD H-307 pictures by lockheedkorn - Photobucket