UK based.
So I have mulled over moving on a few guitars (GAS is my mistress) and have come to the decision that these two are too similar to other guitars I already own. But only because I have quite a few singlecut guitars now.
So I have these two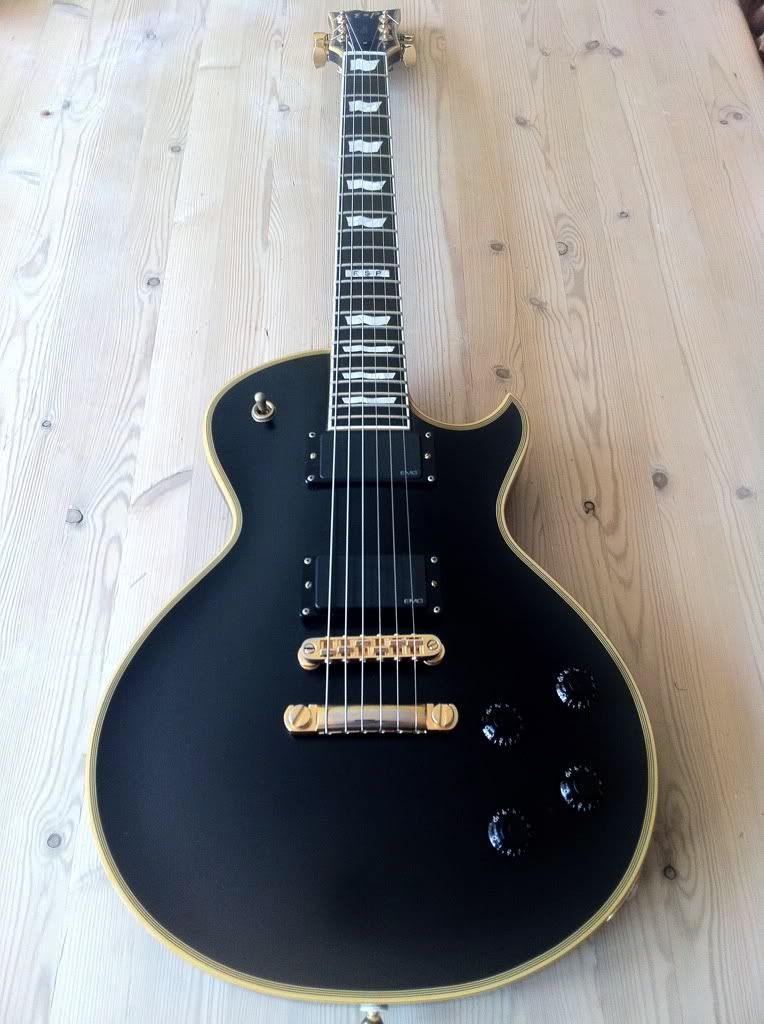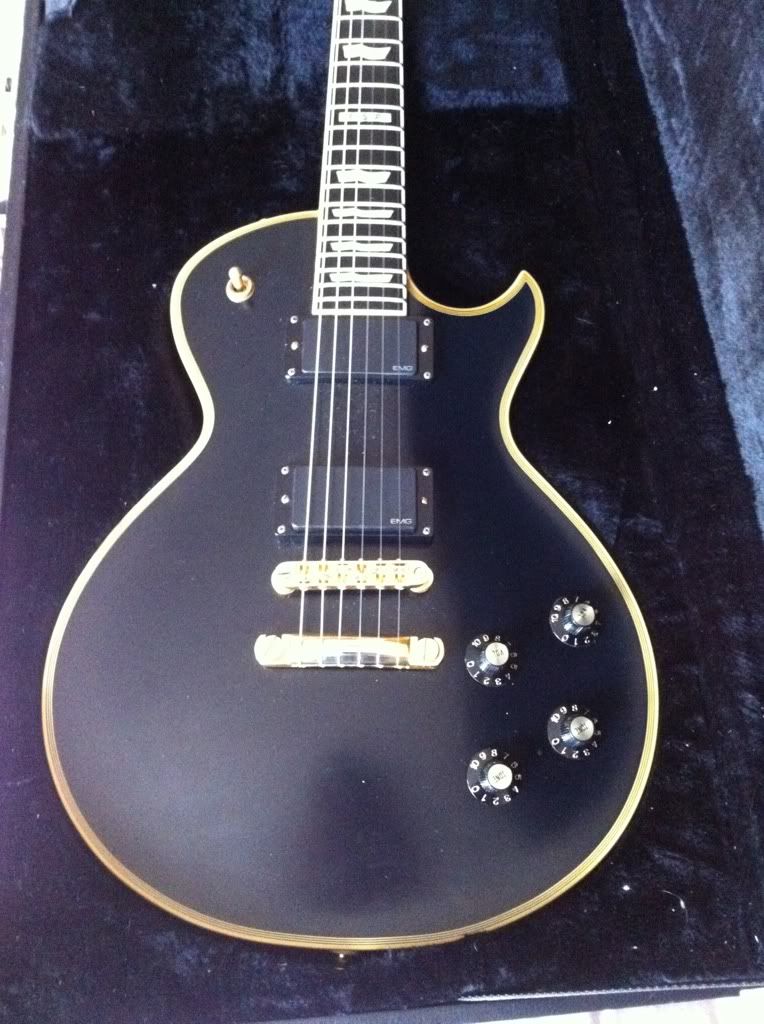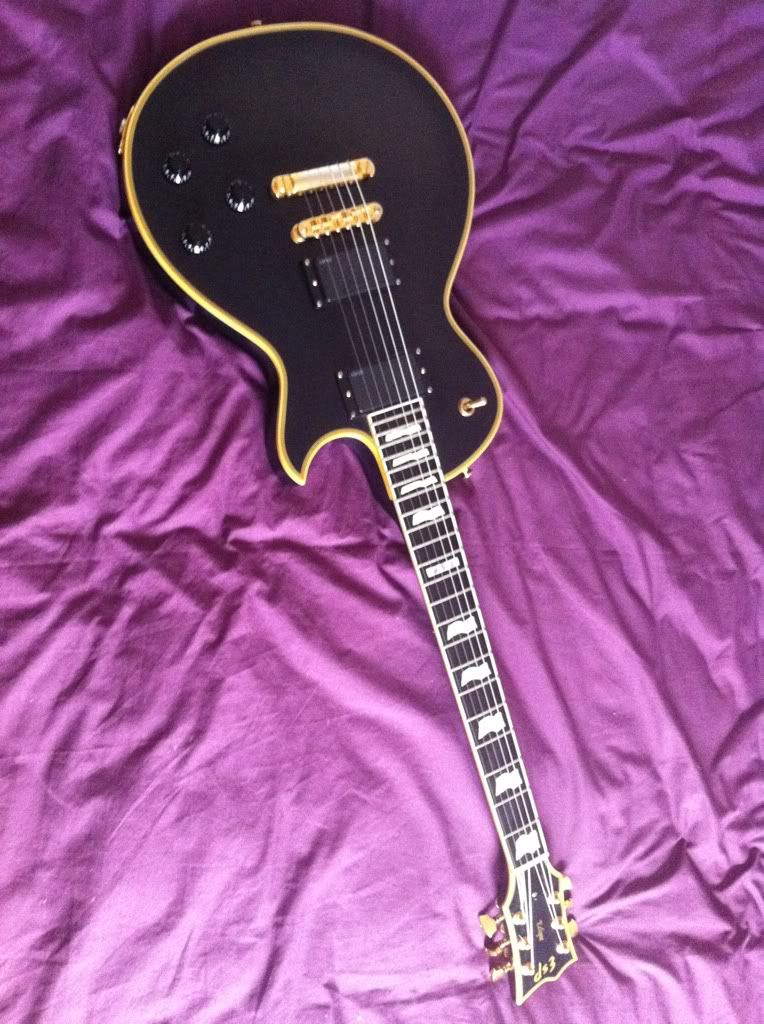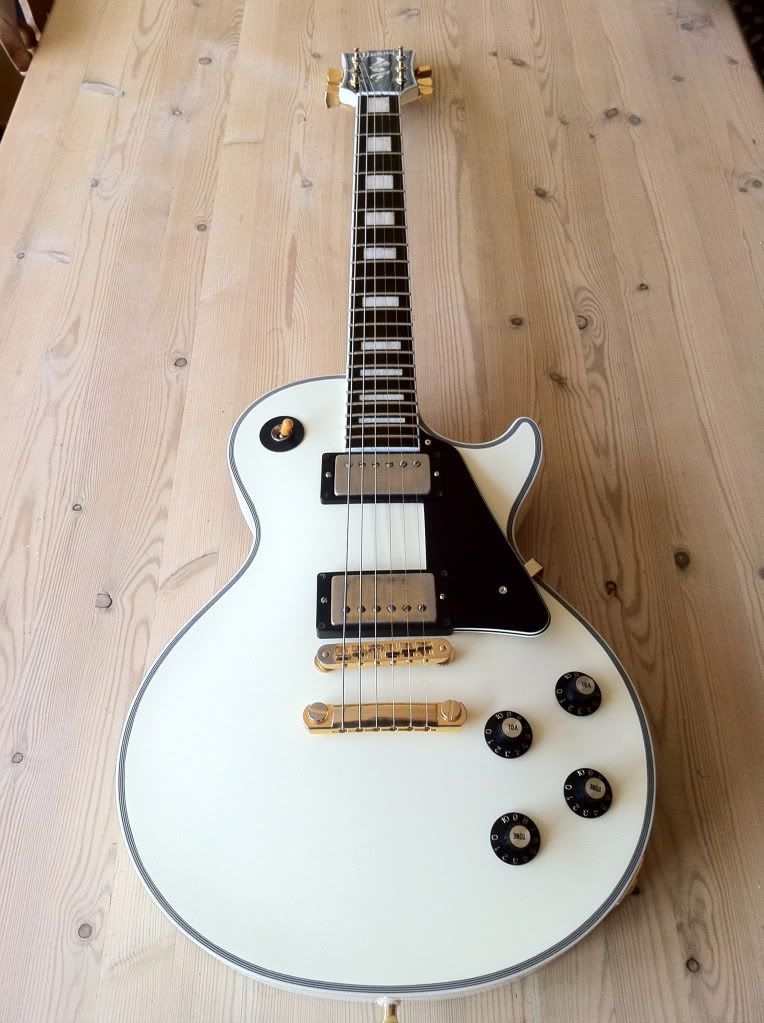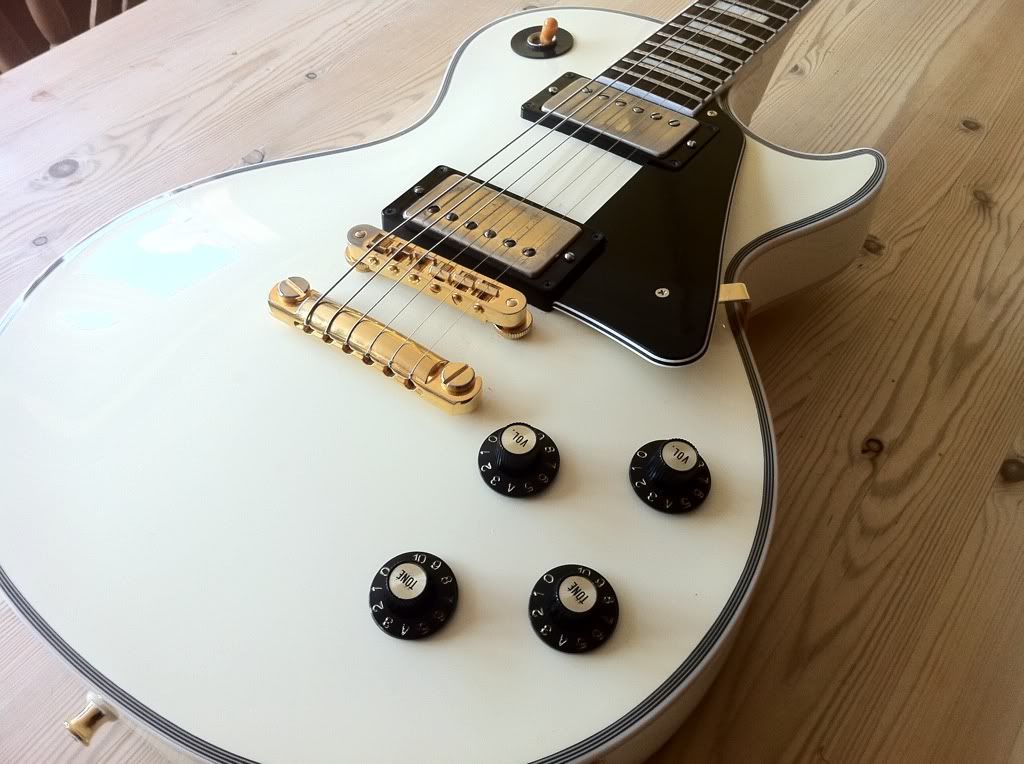 ESP is stock and comes with hard case.
It has a very thin paint crack on the underside which is purely cosmetic and has been there the whole time I have owned it. Contact me and I'll email you more pics of the guitar if you need them. I have Witch Hat knobs on it, but I will put the original black knobs back on when I sell it. You can see the different ones in the two pictures.
Burny has BK Emerald in the bridge and a Guitar Force Custom wound in the neck. It also has upgraded pots, caps, switch and wiring loom. It also come in a good quality hard case.
Currently it has a set of Gibson Gold tuners from a Les Paul Custom from the 80s on, but I have the originals and will put them back on for you. I'll keep the Gibson ones and use them on another guitar. It also has Witch Hat knobs ( as I like them), but I will remove them and put on the orignals back on for you a I want the Witch Hats for another guitar.
The guitar is in good condition and I have lightly matted the neck as when I was playing it live before it would get sticky. Now it doesn't. However it was done so lightly that you could polish it back out again if you liked. Personally I think it is way better as is.
Says Made In Japan on the back. Though I thought modern ones were made in China... It makes no difference to me as the guitar sounds like it should do. Steve Jones in a tin.
So I'm looking at trades on either of these with guideline trade values / cash prices for trade set at £950 for the ESP and £600 for the Burny.
I know the market is stagnant at the moment, so I figure trades are the way forward.
However I can take cash as well on either guitar.
So shoot me your offers...