Offering this up just after getting it, I'm not getting used to the thin neck, figured someone else would appreciate it more than I do. Installed a DiMarzio Super Distortion in the bridge position, as well as Dunlop strap locks. Also replaced the original output jack. Will include original strap buttons and original bridge pickup to return it to factory specifications.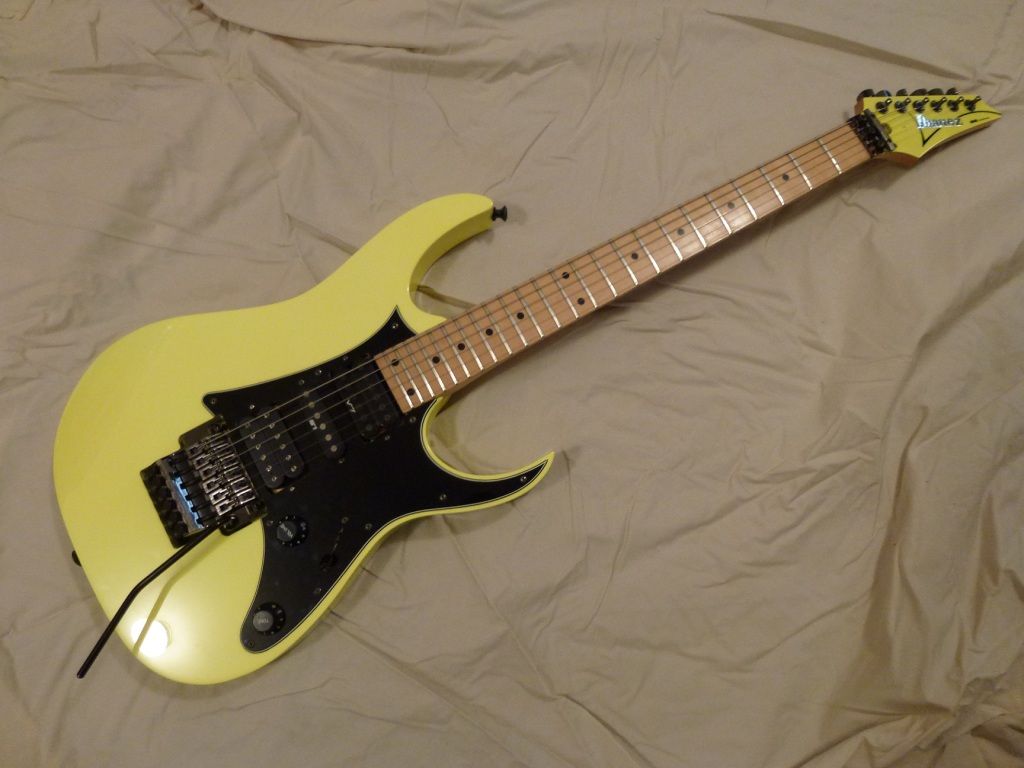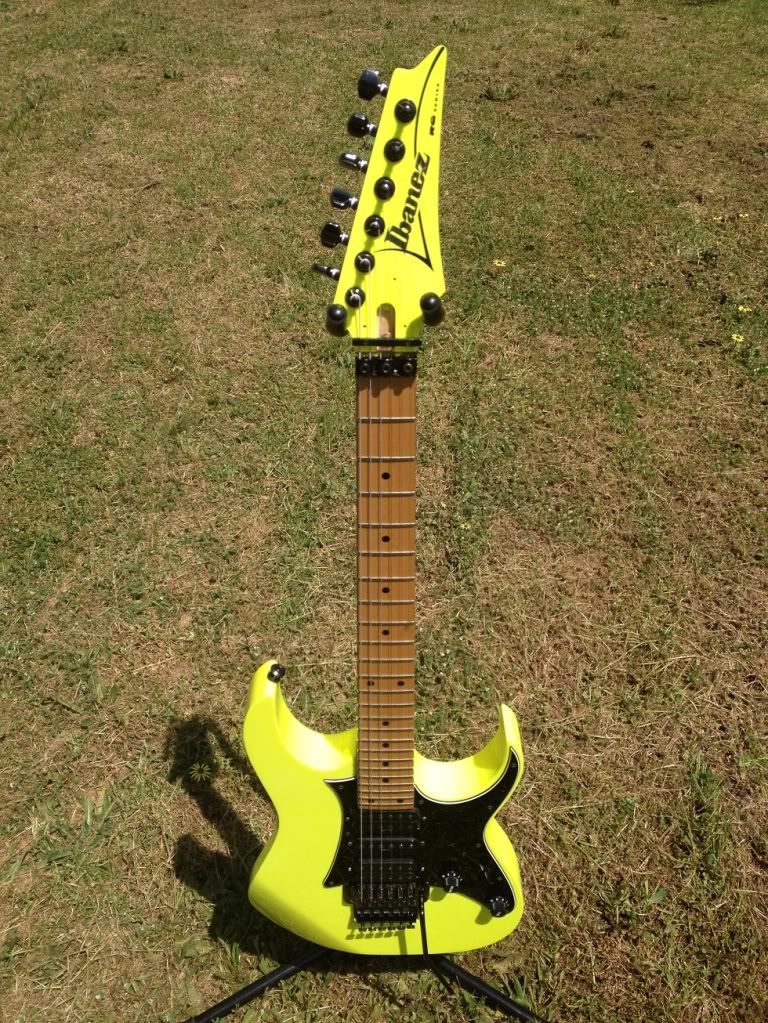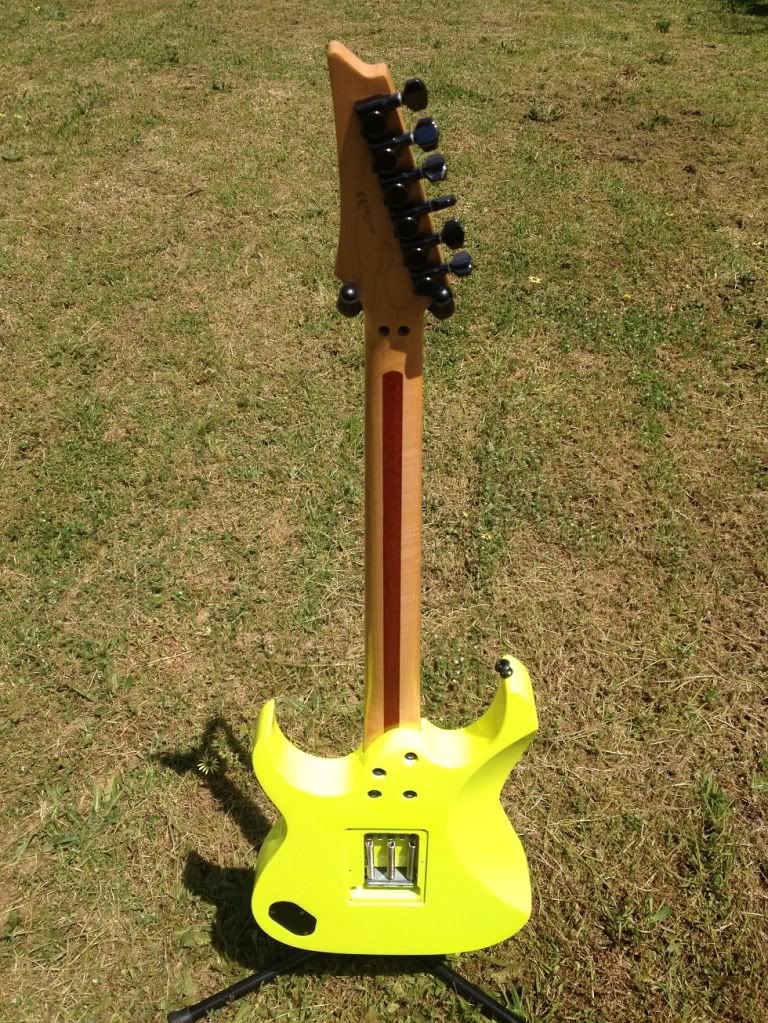 REFERENCES: itrader on ss, or ebay under the same username.
LOCATION: Victoria, Australia.
PRICE: Mainly up for trades, though would sell if the right offer came along. Will add cash if necessary.
In the interest of full disclosure, I'd like to mention the following couple of things which stop this particular model being a 10/10 condition:
1) There is some body damage I've tried hard to document and therefor probably seems a lot worse than it is; There are some scratches on the back near the AANJ which aren't that shallow, but aren't visible from a meter away either. Also, there are 4 repaired spots around the rear edge of the body. 1 near the output jack, 2 behind the forearm contour, and 1 behind the upper horn. NO headstock damage whatsoever, nor are there any cracks behind the nut.
2) The trem knife edges are showing their age with a slightly larger zero point than I'd like, but I'm used to brand new OFR's, this trem has been used for 15 years and operates exactly like an Edge trem which has seen that sort of use, though the trem still functions fine and stays in tune really well - it IS an edge, after all.
Pics of all damage: