UPDATED!
Well I'm definitely at a point where I want to clear out some of my stuff. And unfortunately that means I have to put some guitars on the block, as much as I don't want to.
So first up is my Jackson JDR-94, which you'll all probably remember.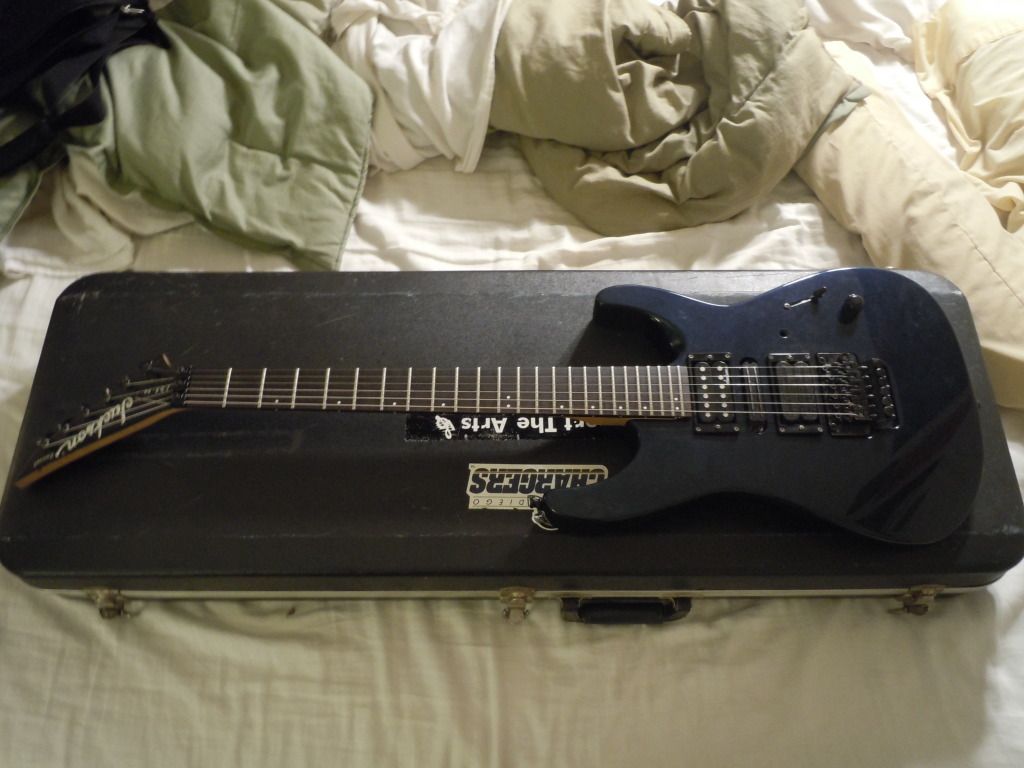 It has a
GIBSON HUMBUCKER
bridge and the middle pickup is a Seymour Duncan hot rails, as far as I and my tech can figure. Comes with the case, which is beat up and has stickers on it. The floyd is a J-500 or something, and actually stays in tune well with properly stretched strings and a good setup.
$125 plus shipping, which includes the case. I'll even meet you halfway if the shipping is over 40 US.