Whelp yeah this is happening. I need to get rid of most if not all of my equipment if I'm going to make my move happen, and so the causalities shall start here.
This is the Alexi-600 I posted about before. Best playing guitar I've ever owned, as previously stated, and in really great condition. These white ones are a thousand dollars new, and it has an amazing ebony fretboard, original floyd rose, emg 81, and 24 extra jumbo frets, and a hardshell ESP case. It's got one ding on the upper wing, near the bottom, and the low string nut is stripped, but can be taken off with pliers.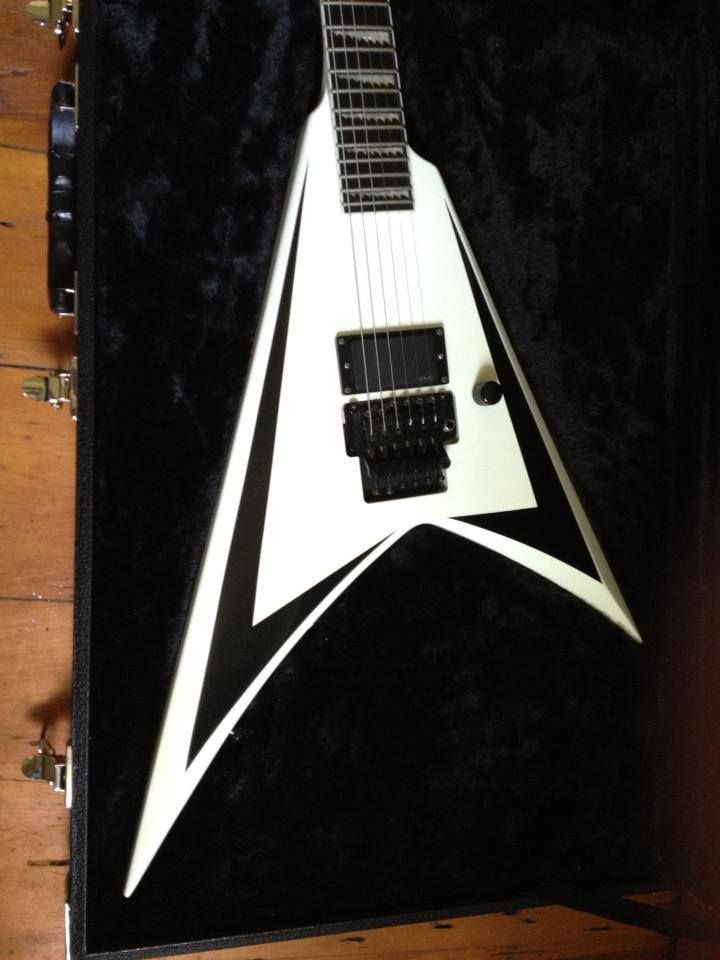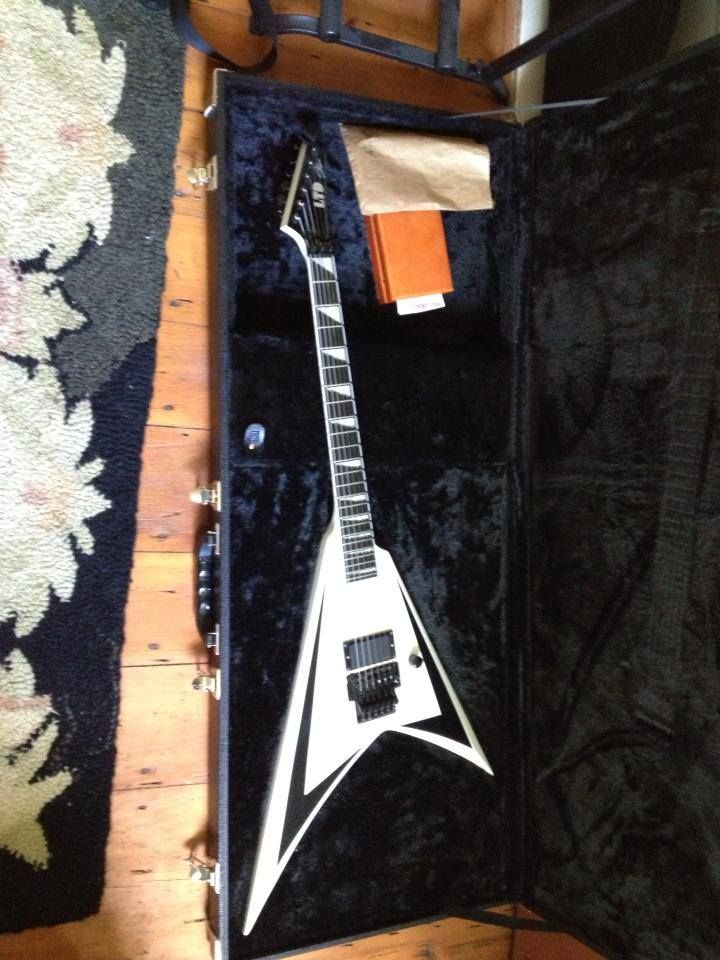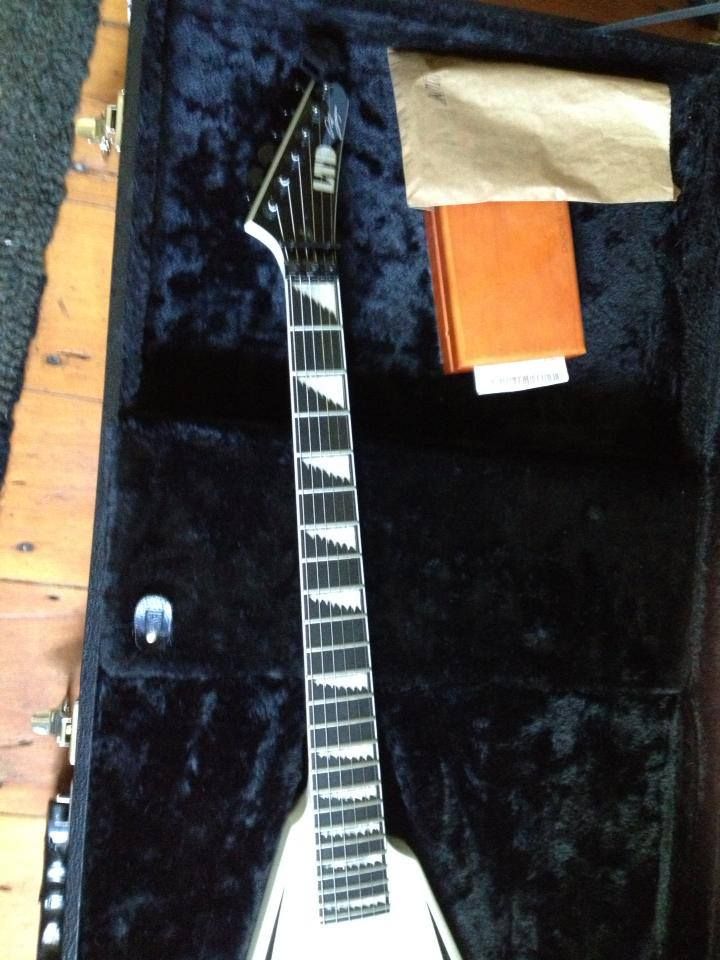 SO here's the killer: I'm only going to ask for $350 plus shipping for this. Thats three-hundred and fifty United States Dollars. I know someone on here was looking for the ESP or Edwards version of this, but allow me to humbly offer this as a far more affordable alternative.
My references are Boots-Paul and Garrett. PM me with any questions or concerns.