I really don't want to sell this (and honestly feel a bit sick about selling it), but I need the money after my shop flooded, and my Roadstar II has become my main player. The picstory for when I picked this guitar up is here:
http://www.metalguitarist.org/forum/...ry-within.html
The most recent pics are on the last page of that thread, but I'll repost them here.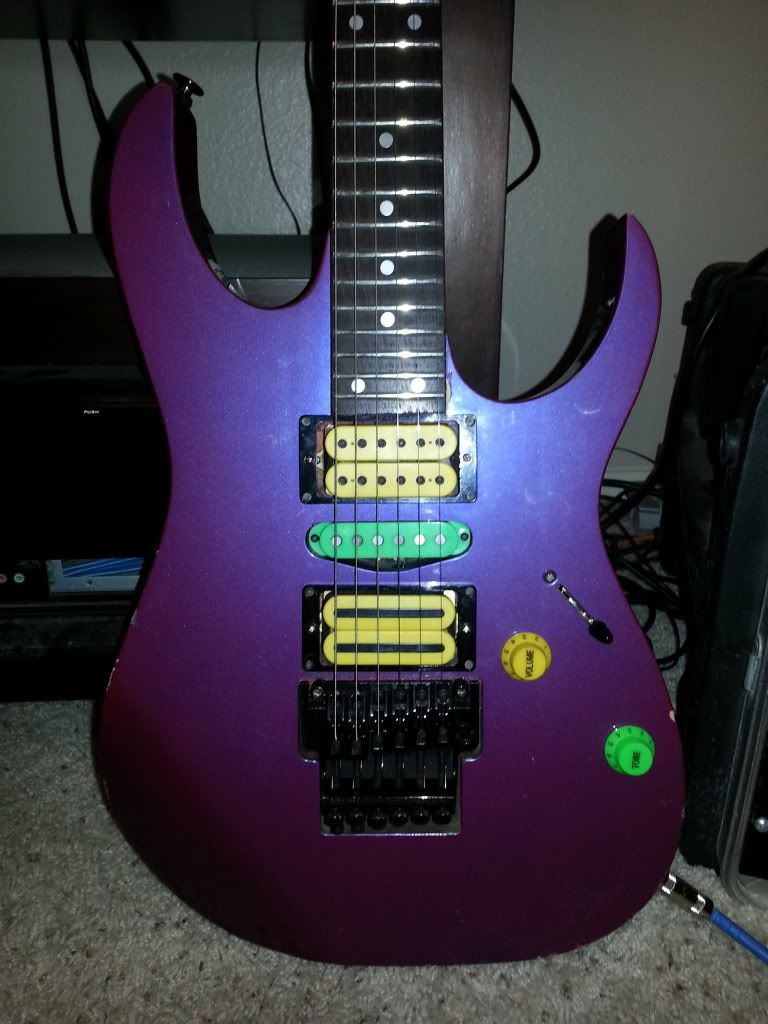 Pickups are an X2N bridge, EVO neck model in the neck, stock S1 single in the middle. The fretwork is immaculate, it had a fret level done before the previous owner sold it. There are scratches and dings all over it. This thing is a workhorse, make no mistake. The neck had the typical crack that old Wizard necks get, but I pulled it open a bit and glued it, so it should be strong now. The electronics are all brand new, and it has a brand new Tremol-no in it.
The only issue this has is that the neck pickup was modified for direct mount, so I had to rig up a screw to hold it where it is, basically making it non-adjustable. I'm sure this could be fixed by tapping the base for single coil screws, but I didn't have a tap handy to do it right. It doesn't effect anything currently though. It will ship with the Gator hard case I got it in, and some extra padding inside to make sure it doesn't move around.
I'd like to get $350 shipped (in the US) for it. I know I paid $150 for it, but I've put enough parts and work into it that I think that's a fair price.