Hey guys! I got a good deal on this guy a little while ago and this is really just a backup guitar for me that doesnít get much action. its more of a wall decoration
so I figured I would post it up and see if maybe I could get a solid trade for it that would be worth while
I realize that these guys sell for around 900 new, but to be fair I know that their resale value is not near what an Ibanezís or Jacksonís would be. So I will not have high trade expectations
Condition: this guitar has pretty normal wear for a guitar that has been gigged on well. some small belt buckle scratches and the bridge hardware is a little dirty and has that funky look that hardware gets when it gets older if that makes any sense at all
but if requested I would gladly take the hardware off and see if I could clean that shit up haha. There is also a small chip in the back of the headstock, as seen in the pics.
Upgrades: this has strap locks installed, I believe they are Dunlop?
also, I donít know what pickups come stock in this, but the pickups in it now are an emg 81 I believe in the neck and a Seymour Duncan sh-18? something along those lines, but the pickups must have been installed by someone who knows what they are doing, there is a battery pack in the guitar for the single emg and I have no idea how they are wired together being totally different pickups. But you can adjust them both with one knob so
As for trades I am pretty open to anything, anything realistic that is
I would be interested in 6's, 7's, and 8's. So just pm me on here or reply to the thread to throw an offer by.
I have done a couple trades over on SSO, with GeoffreySun and Tbieber09. i am also on eBay as schectermark.
pics: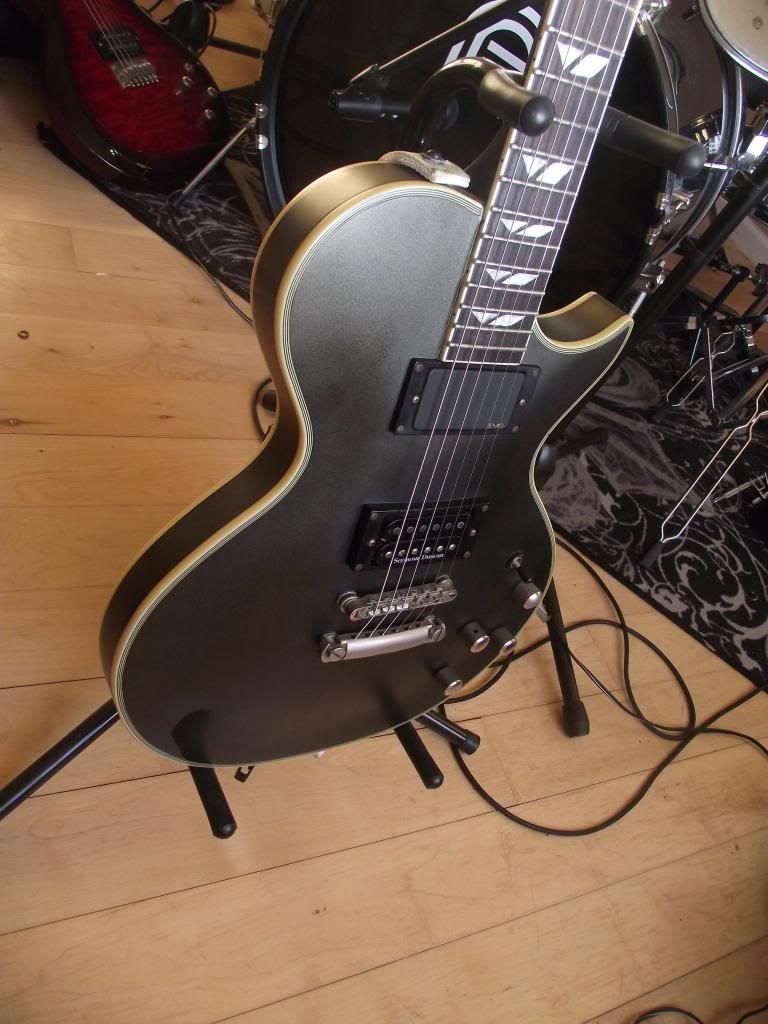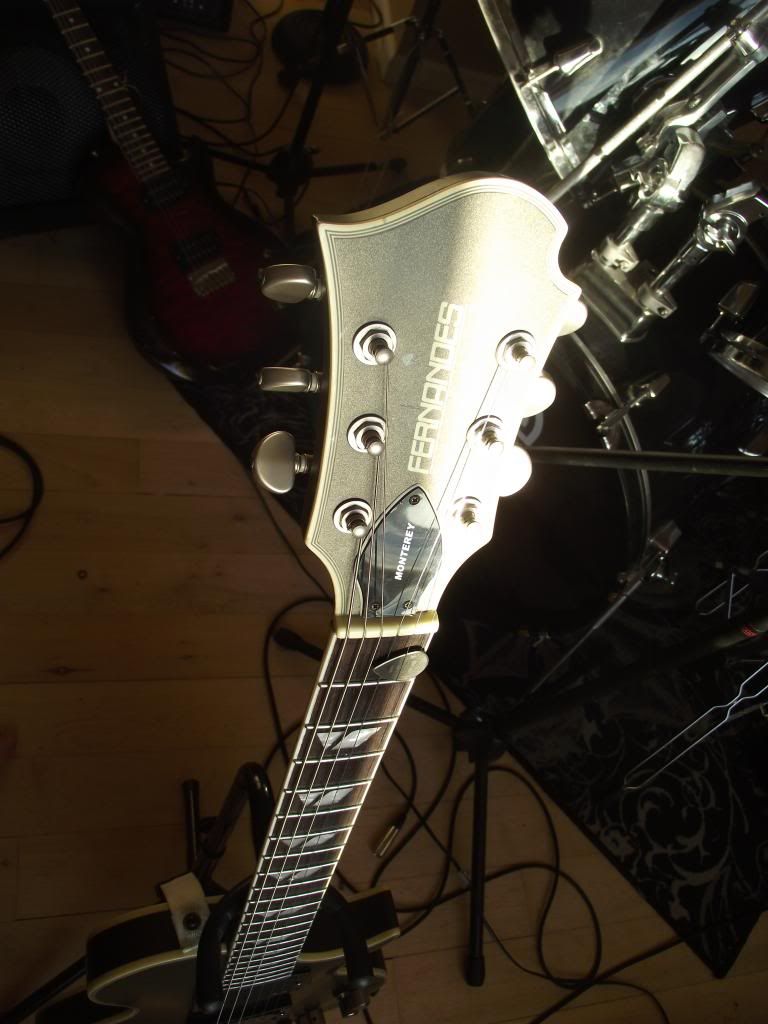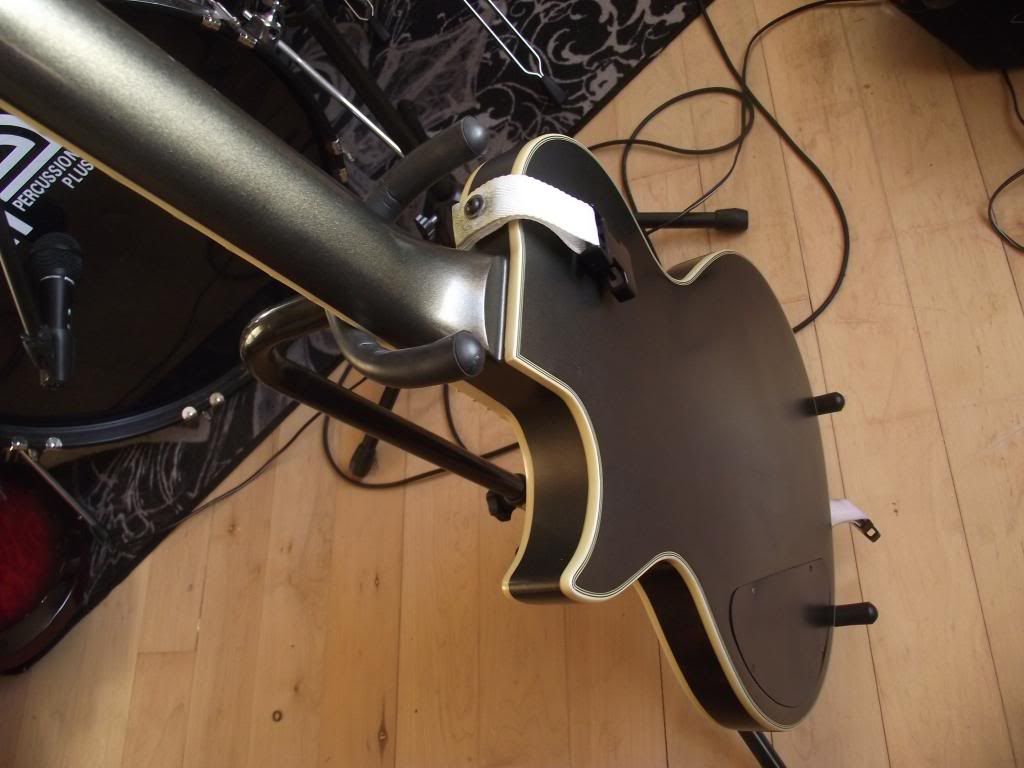 chip on headstock