These are going on the block as I need money and don't exactly gel with them. They are both incredibly players, 25.5 scale, basswood bodies, and MIJ. Pretty much everything on them is original as well, excluding the suhr pickup installed in the bridge position on the white model. I'll also include a duncan invader pickup for both guitars for interested parties.
First up is the 1986 model, black with a pickguard. It's basically the best fat-strat you'll ever play, and it's got a great D-profile neck that's amazing for rhythm playing. It does have a chip on the point of the headstock, but it's on the small side and an incredible easy fix, just put some wood putty in there and sand it down. There are some scratches and dings around the edges, and the pickguard is pretty worn above the low E, but the front and back of the guitar are in surprisingly good condition.
250 dollars shipped for this one.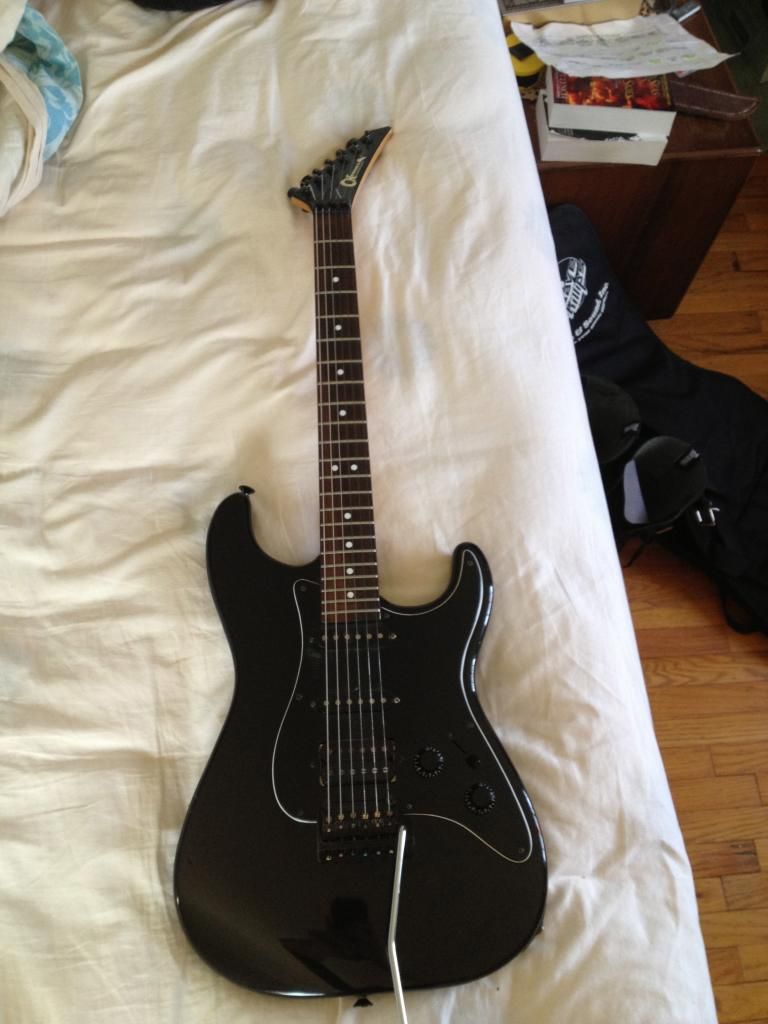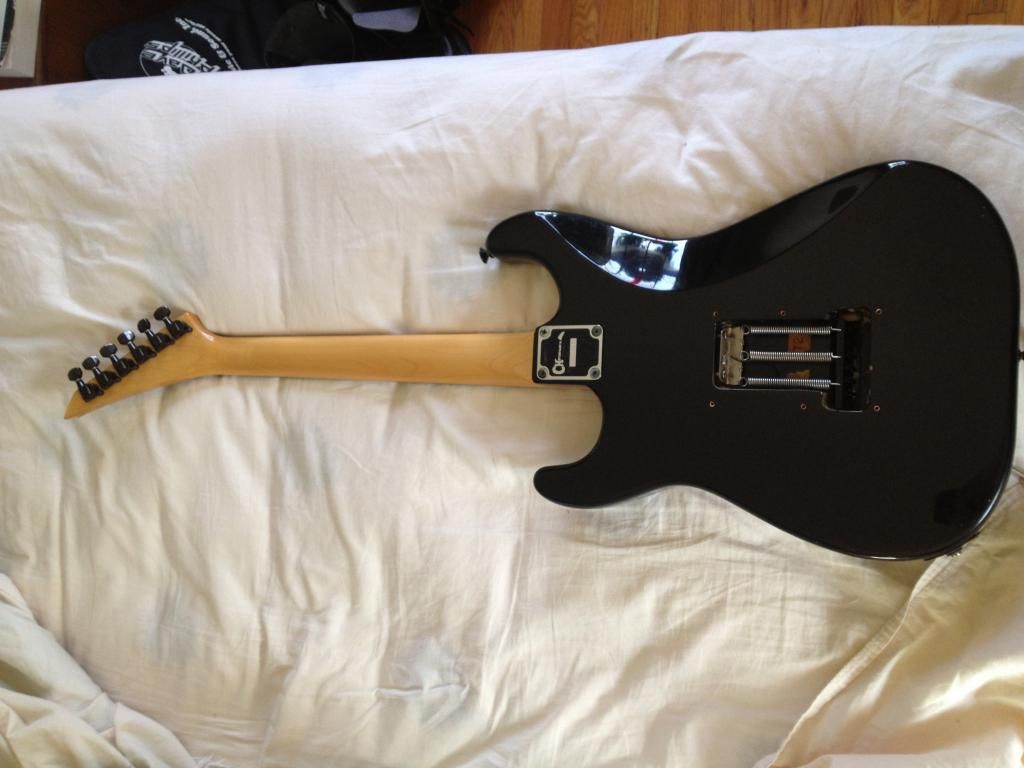 Small dings on the upper horn.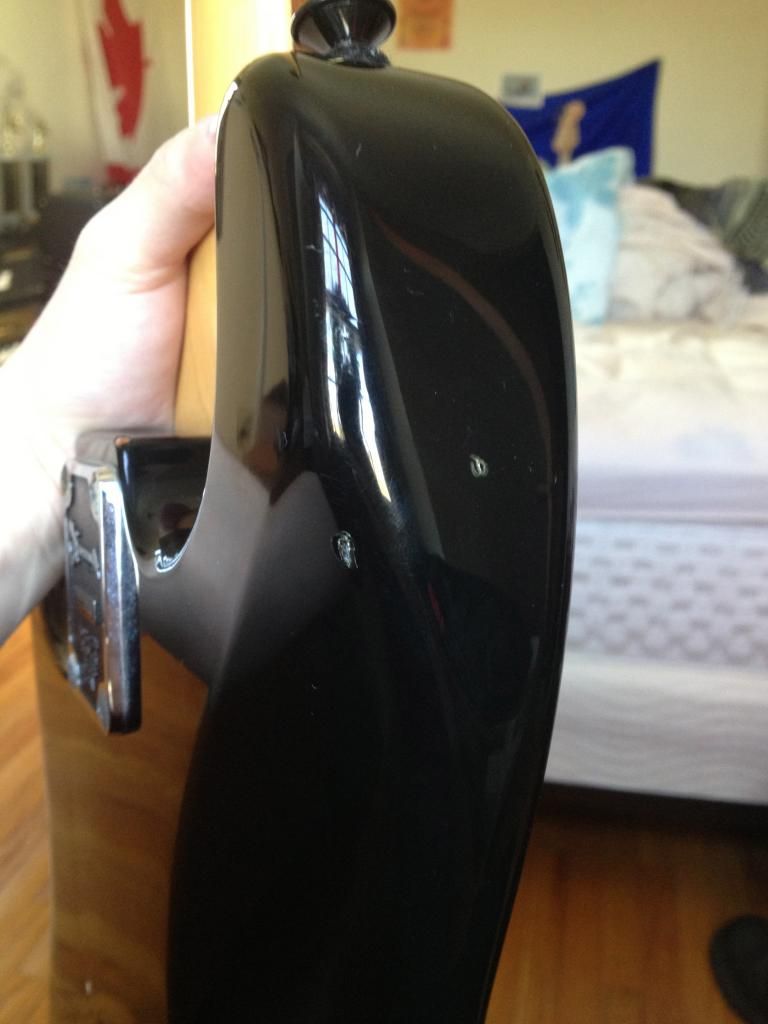 Upper-bottom of the body, not too bad, but there are several more tiny paint chips.
Chip in the headstock. Photos make it look bad, but it's hardly noticable in person.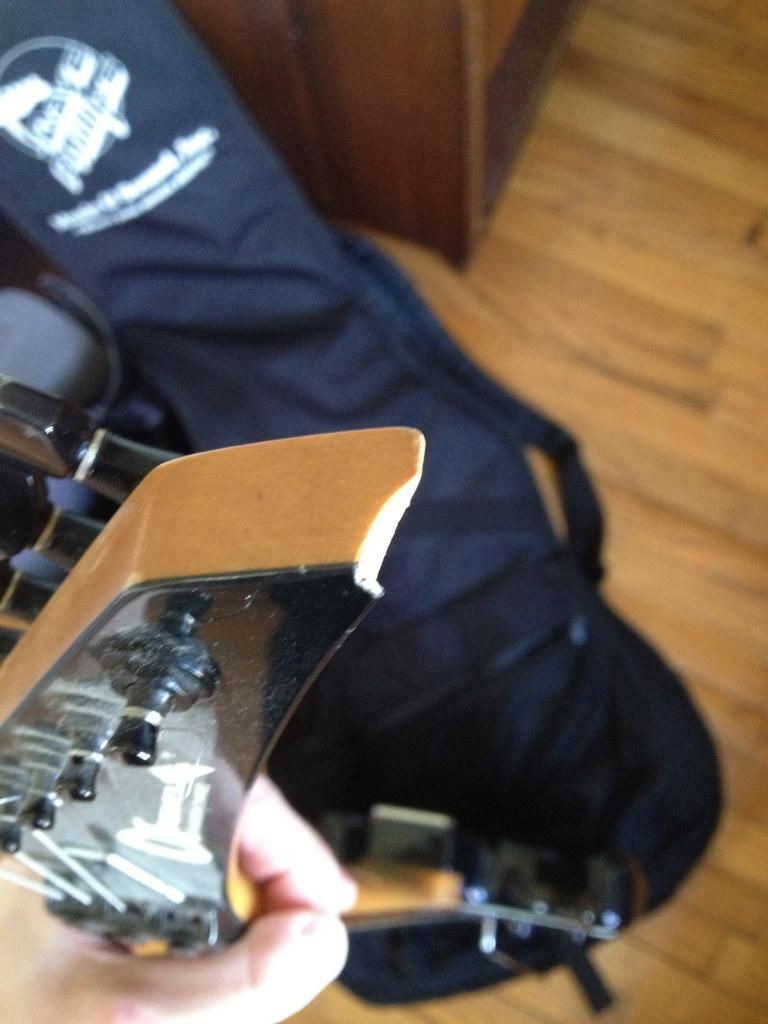 Neckplate, for authenticity's sake.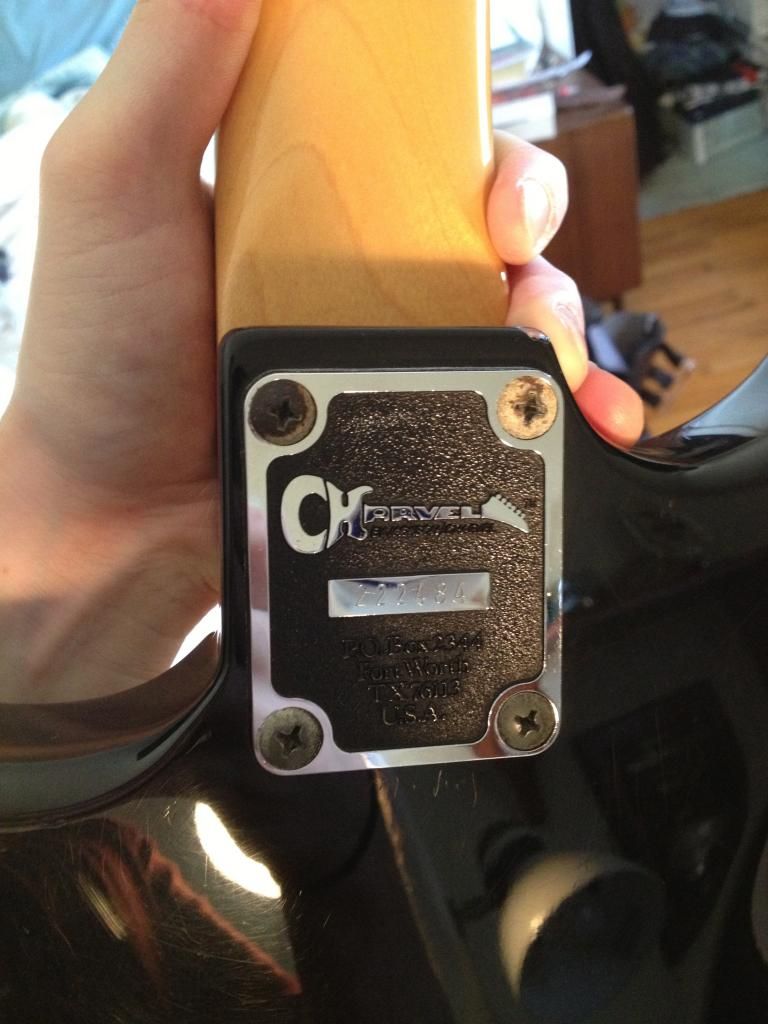 Next up is the pearl-white model, from 1988. This one has faded a lot, it's yellowed up a lot, but still looks killer. It's also got a jt-6 trem, which can easily be replaced by your floyd of choice. I find it to be pretty stable though. this one has incredibly minor dings on the lower side of the bottom, and one more on the upper side. I can upload more pictures if anyone is interested in seeing it. I also have a hardshell case to go with this one, in decent condition.
I'm asking 450 shipped for this one without the case. I can ship it with the case as well, for 525, since shipping it in the case will probably drive up costs a bit.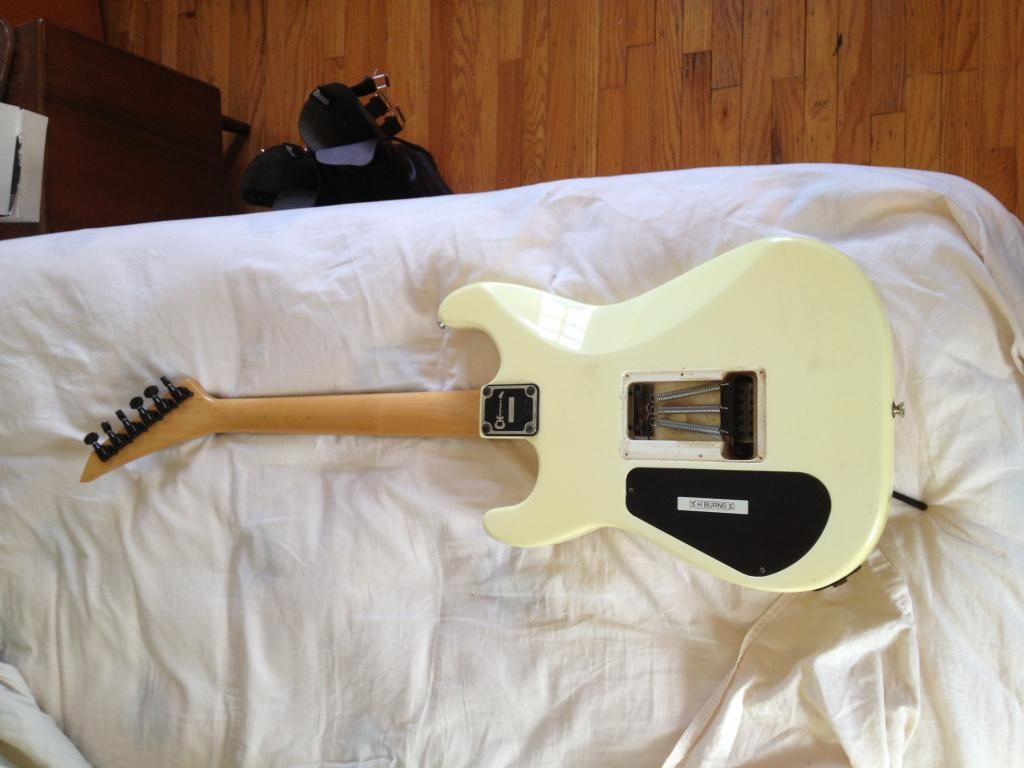 References include Garret, Boots-Paul, Soopamahn and others. Guitars will be shipped dissasembled unless otherwise specified.
Prices are for the lower 48 states, but I'm always willing to work things out if you are.