I'm the original owner of this ESP from a custom run, which I purchased new from The Axe Palace in December 2012. I'm a light player, and I'd consider the frets to still be in perfect condition. There are 3 small points of purely cosmetic damage on this guitar (pictured), none of which impede playability, function or tone; There are 2 very small indentations on the top edge of the headstock, and one clear coat dent above the body contour. Guitar comes with original ESP hardcase, and apart from the original bridge pickup which is no longer in my possession, I will include ALL original hardware; strap buttons, tremolo sustain block, truss rod cover, tremolo cavity cover, plus case and tools.
Modifications I've made: BKP Painkiller bridge pickup, Dunlop straplocks, FloydUpgrades brass sustain block and a push/push pot.
References:
100% positive iTrader on plebenstring.org and ebay under same username.
Location:
North East Victoria, Australia.
Price:
AUD$1800 / USD$1600.
Trades:
Interest in high end trem'd 6 strings mainly, but I've owned 7's before and would again. I'd ideally like to trade this for a J Custom, or a Parker, adding cash where necessary. Having said that, I'm not going to knock back an outright sale, or an interesting trade for something else. Throw some trade offers at me
Pics: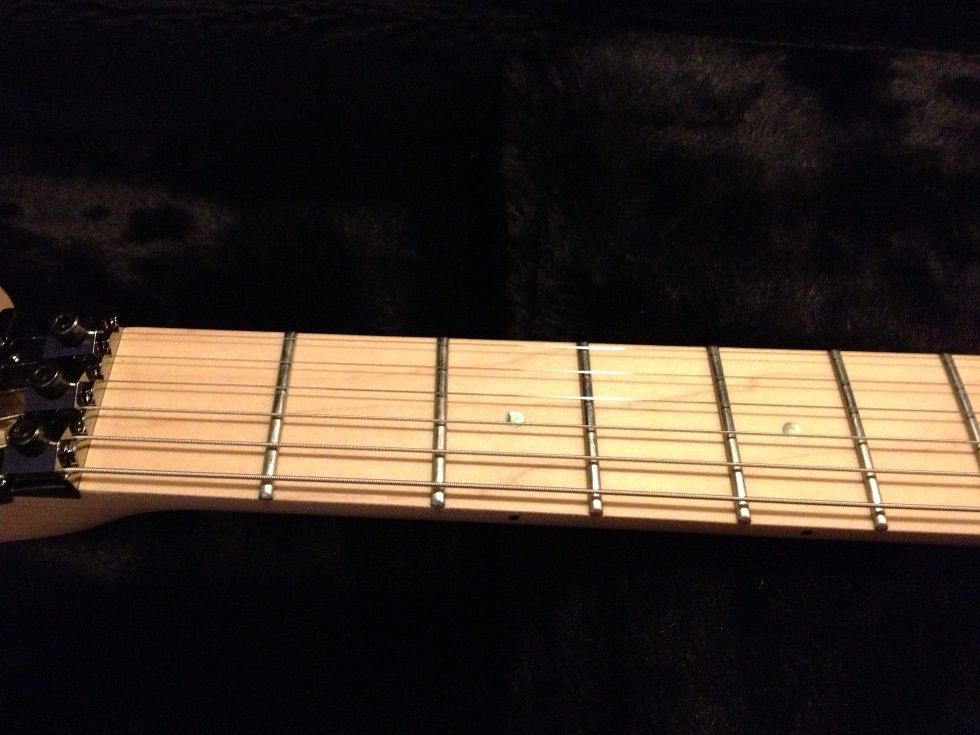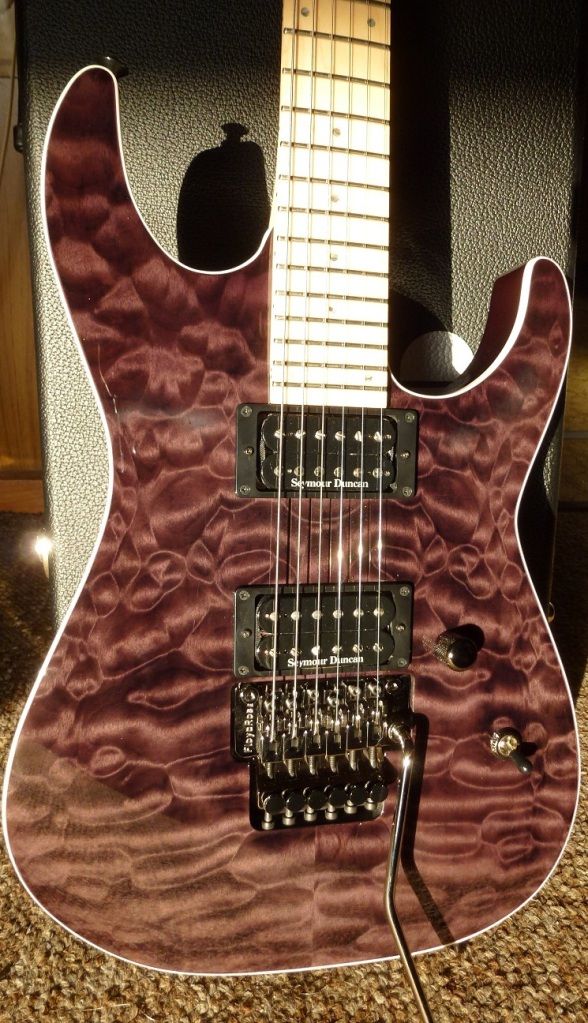 Pics of the 3 blemishes: