I have a nice playing/sounding 1990 SG, this is the one with no pick guard and one of the nicest streaky fretboards I have seen. I love the guitar but divorice is a bitch...... Guitar is all original with nice low action... Guitar is a player and I believe weights around 7.5 Lbs.
You might see a familiar face when you check out the rest of the pictures as he borrowed the guitar for a cover band.
I want to clear $600 in my pocket by the time this is done.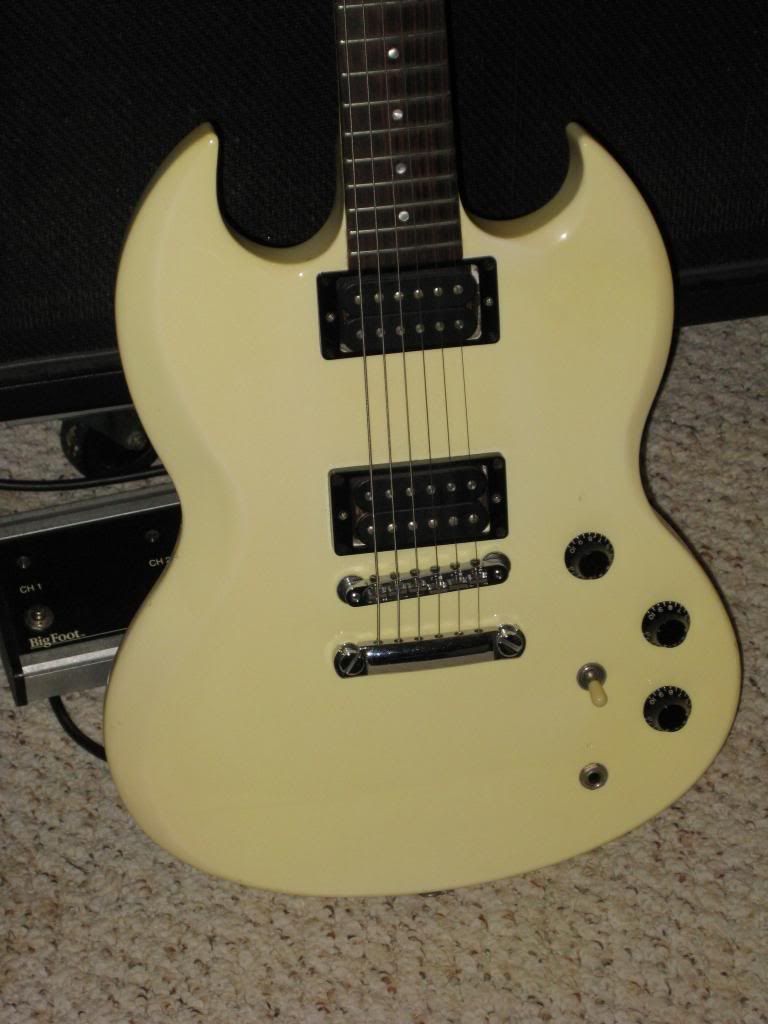 More pictures here.
1990 Gibson SG Special Slideshow by Todd_Sigurdson | Photobucket
References. Noodles, Mike, Chris (jackson player) Joshua