I picked up a used DC800 so one of my sevens has to go. The problem is, I cannot decide which to let go as I love them all. So, I figured I would list them and let the market decide.
They are:
Ibanez Prestige S5427 w/ SD JB-7,
a walnut Carvin DC727 w/ BKP Warpigs,
Ibanez Prestige S5427
7-string guitar w/ ohsc bought new from Sweetwater Sound about one year ago, never gigged, only practiced with on my couch at home. Seymour Duncan JB-7 in the bridge. Mahogany body, Maple/wenge neck w/ KTS Titanium rods, Rosewood board. This weighed in at about 6lbs 13oz according to Sweetwater, if I remember correctly. The split coil JB in first position is probably the best single coil sound Iíve ever heard from any split humbucker. I like to play country style sometimes, and it can almost sound like a tele when you use this position.
There is light routing to allow the deeper JB pup fit in the existing cavity but not noticeable unless you remove the pickup. I'm looking for $1400 shipped in the US48. No trades, please. (was $1800 new w/o the JB)
Before the JB-7 was installed
Walnut
Carvin DC727
w/ BKP Warpigs and Carvin padded softcase. This was my first Carvin build and it is amazing.
Specs:
Walnut neck and body (which came out super nicely grained!),
tung oil neck and body finish,
ebony board,
side inlays only,
SS Jumbo frets,
black logo,
chrome hardware,
rosewood knobs.
I personally installed the calibrated set of Bare Knuckle Warpigs with brushed chrome covers into this beauty, which also coil split w/ push/pull knob. The only reason I could think of parting with this is because the guitar I am buying is also a Carvin. Light routing to enlarge the existing Carvin pickup cavities to fit the covered BKPs was necessary. I did it slowly by hand (actually with a sanding bit, not a routing bit), and so it is not machine perfect but is pretty well done.
I'm looking for $1150 shipped in the US48. No trades, please. (A current build price after discounts with these specs is over $1000 shipped, and doesnít include the BKPs.)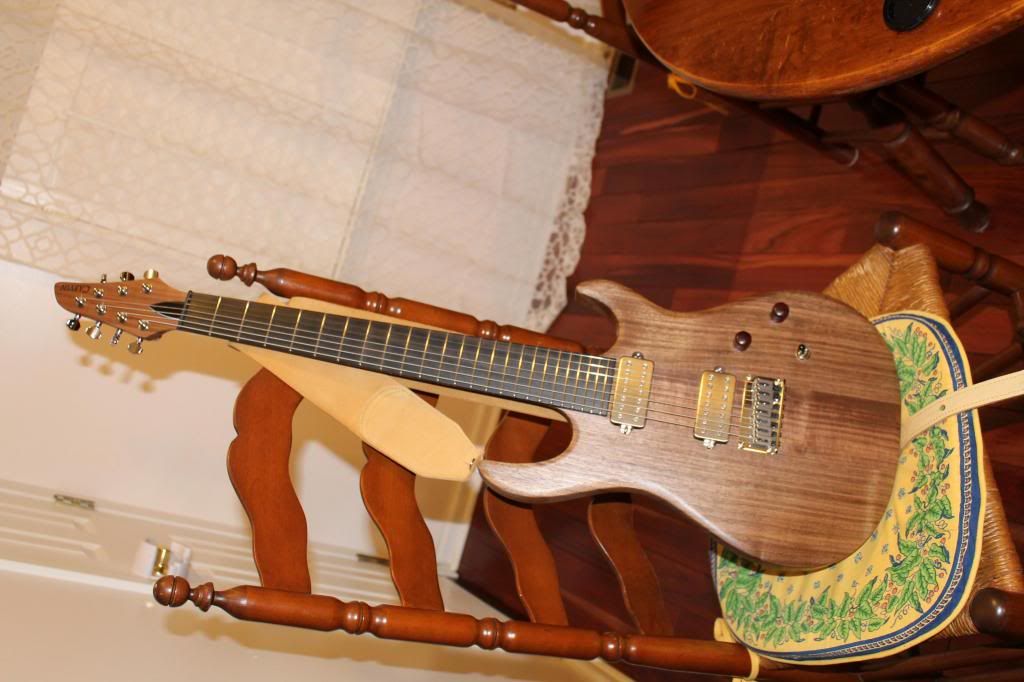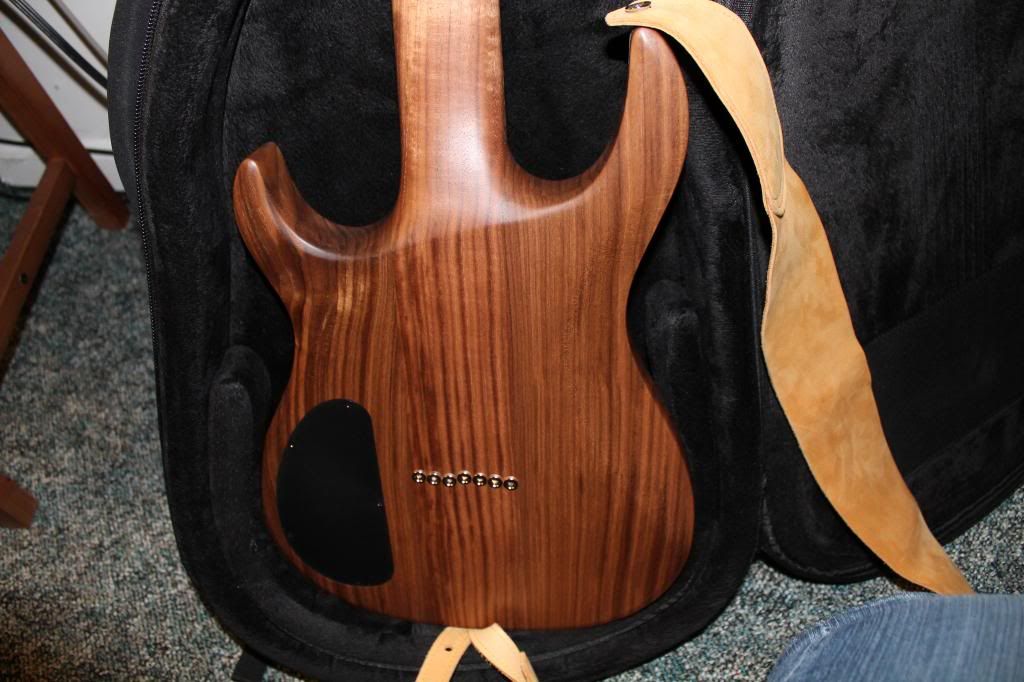 These will ship from Philadelphia, PA, USA. I have some iTrader feedback here and a lot more on SSO, plus well over a decade on ebay as suho99.