This is a 1997 Ibanez RG1618 JCustom in Majestic Gold finish. Really well looked after, and it shows. Guitar is in excellent condition, and completely original. Comes with 90's Ibanez OHSC and original straplocks.
References: Same username on Ebay, although nearly all of my online instrument-based buying/selling/trading feedback is on sso.
Location: North East Victoria, AUSTRALIA. Will ship at buyers expense.
Price: AUD$2,500, USD$2,000. Interested in trades for other guitars of comparable value, though can add cash. Primarily interested in Parker, Steinberger, Carvin HH's, EBMM Luke's and JP's, but offer whatever you have!
Pictures:
Apologies for the low quality results from the camera on my phone.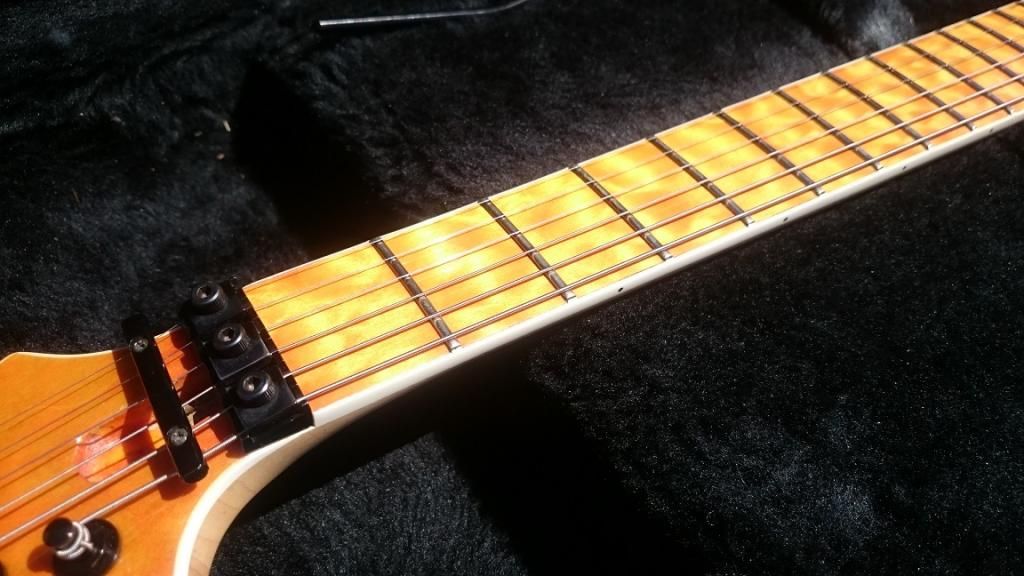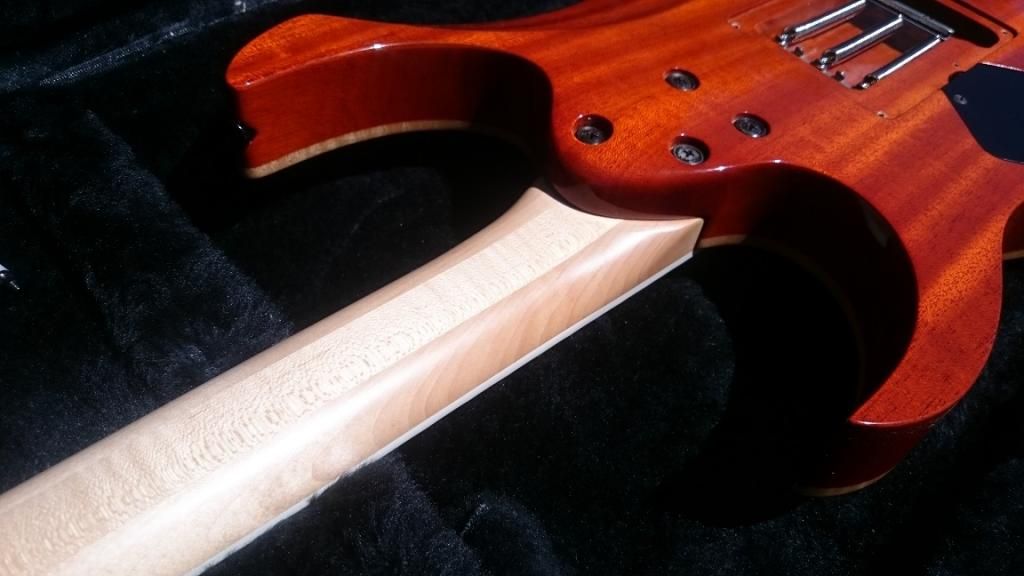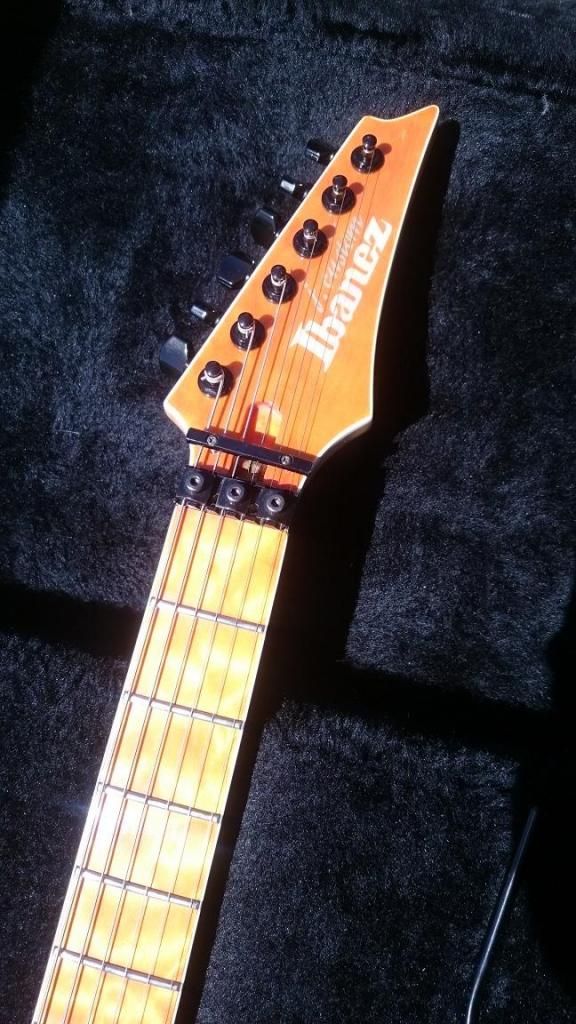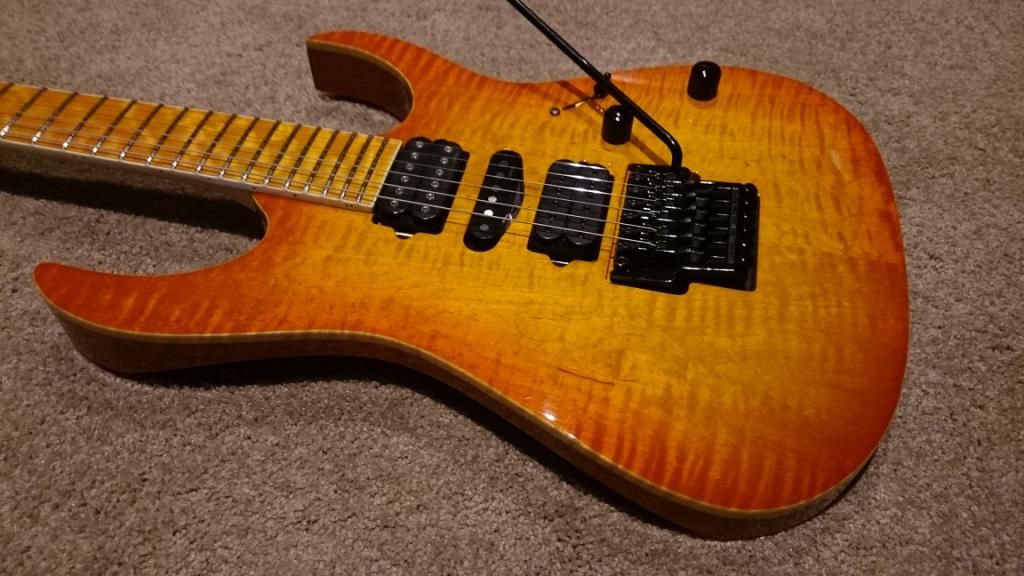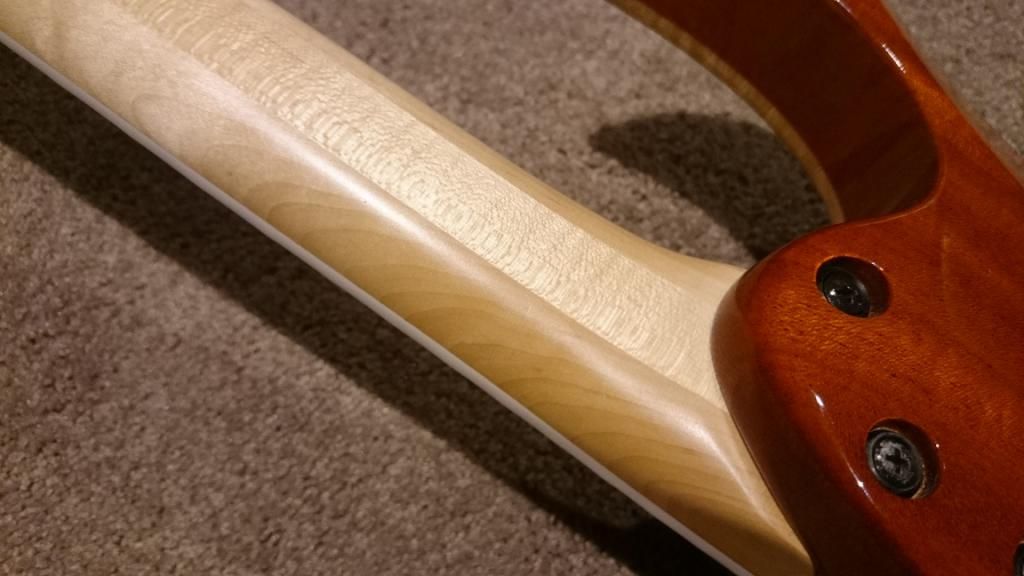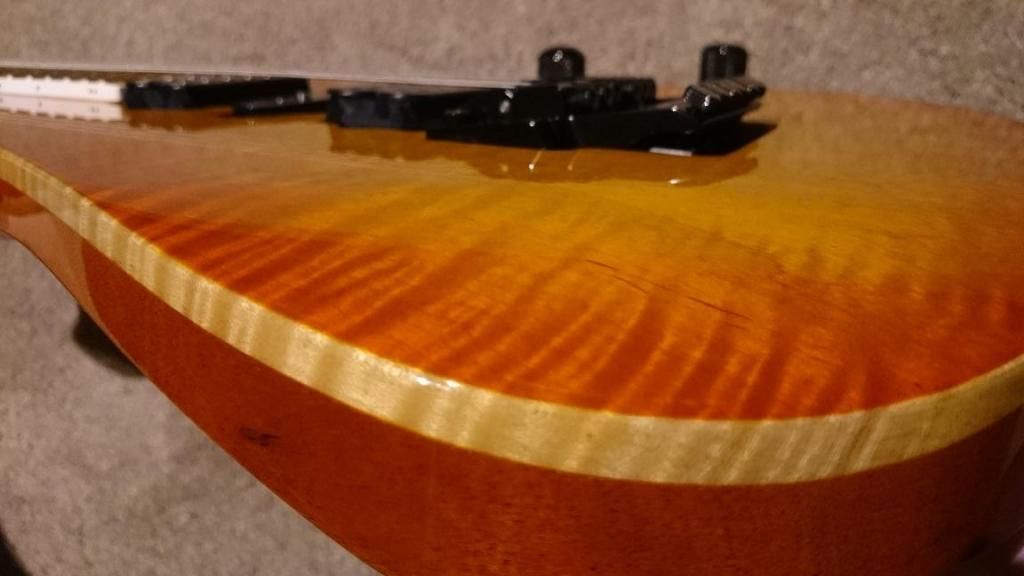 Can supply additional pics upon request.
Background:
This extremely rare J Custom was part of a limited non-production run back in 1997, with available information suggesting that numbers of this model ranged anywhere from 3 to 6 pieces.
Features:
The most notable feature on this guitar is the unusual addition of a quilted maple fretboard veneer over a maple fretboard, & a quilted maple headstock veneer to match the board. Other features include black hardware with a truly as-new condition Lo-Pro Edge trem, recessed Dunlop straplocks, a flamed maple top in Majestic Gold finish, 3 piece maple 'Wizard Special' neck w/ volute, AANJ, mahogany body, and direct-mounted DiMarzio pickups (Bridge = Super 3, Middle single = Blue Velvet and Neck = Fred).
Condition:
This guitar has seen only very light use over its life. All hardware is in excellent condition, original trem bar with original collars still has great friction/stability. Frets are near mint, showing only very little signs of play over its life, with none of those signs being above the 2nd fret. Gloss finish shows slight swirl polishing marks as one would expect. No dents along back of neck, no cracks on back of neck behind nut, no cracks in finish either side of the neck pocket.
Cheers, Nick.