Brief & Accurate Description of gear/guitar: 1991 Ibanez S5407 in black. Ok condition, headstock chip (seen below)
Modifications (if any)
uncan Nazgul in the bridge, tone removed, both singles unwired.
Price: 700 US - not really looking for trades. I'm about to have 2 new guitars that I built for myself.
Accessories (hardshell case etc): case
Location (City,State or City,Country): canada
International OK? : Yes, as long as buyer is willing to pay additional ship costs
Contact Info - PM me here.
[IMG]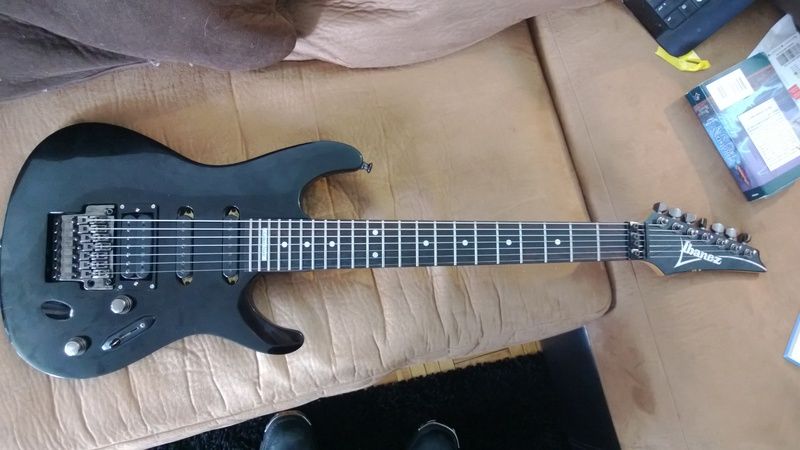 [/IMG]