This is a random one off mike made awhile ago. northern ash body with a nice piece of zircote(maybe, i forget what that is) "fretboard" and nicely figured bubinga top.
7 strings, blackout pickup. 22.5 scale
has it's fair share of dings and the finish itself was a test on a new type that didn't work out so great so it's got some bubbles on it. (he told me way in advance that the finish wasn't great and he just made this thign for fun)
that being said, it's super fun to play, sounds great. a slide and an ebow with some verb and delay and you're in ambient heaven.
looking for 375 OBO USD Plus shipping. If you choose paypal you pay fees.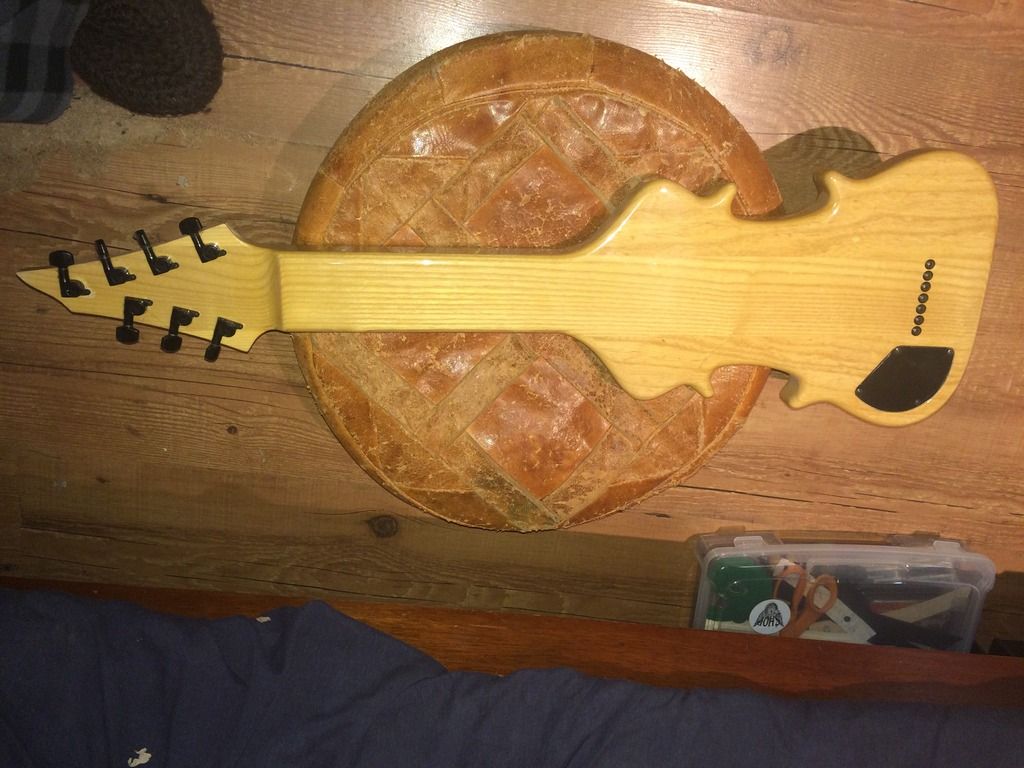 here is a clip i recorded using it.
https://soundcloud.com/partycops/mudfool