New Grill Day!
This has been way overdue. Our 4 burner pretty much crapped out on us last summer, but we really like cooking on charcoal (hardwood lump, that is).
I pulled the trigger today on this bad boy. 10 year warranty on burners, 25 on firebox. Hell, I look at it as having a decent grill for at least the next decade.
Hmmm.... What could it be? I'm guessing a Weber...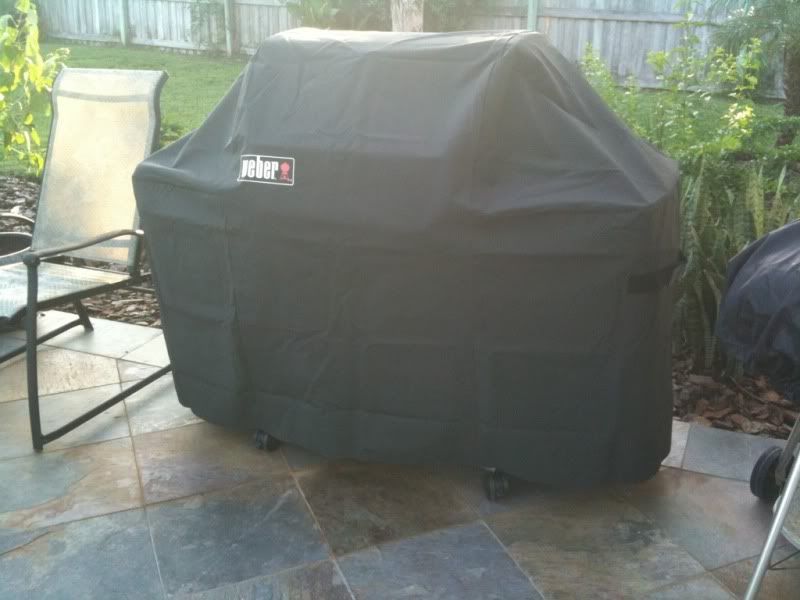 Yup! Weber Genesis Special Edition!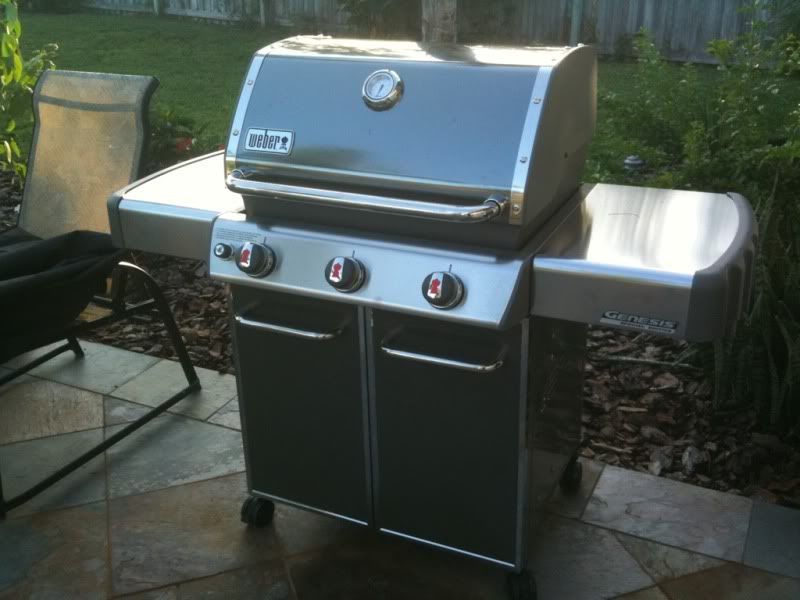 Check out those stainless steel grates!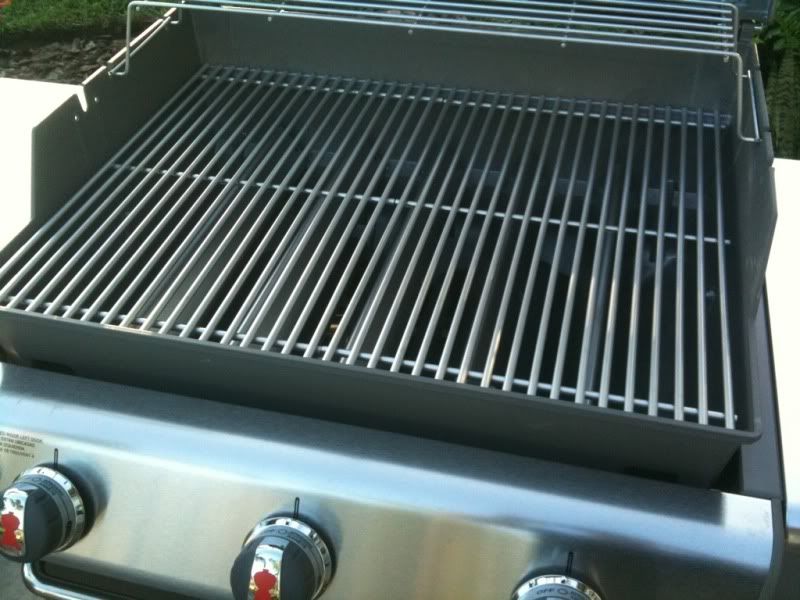 Guess what's going on here tonight? A USDA Prime CAB ribeye and a USDA Price CAB Filet, with two lobster tails!