...but fuck that shit. I cooked ribs today here's how that shit went.
So I heard rumour of this dude who slices pig for a living, "The Butcher" they call him. I sought council from him and, for £8, departed from the Chapel of the Massacred Beast with these: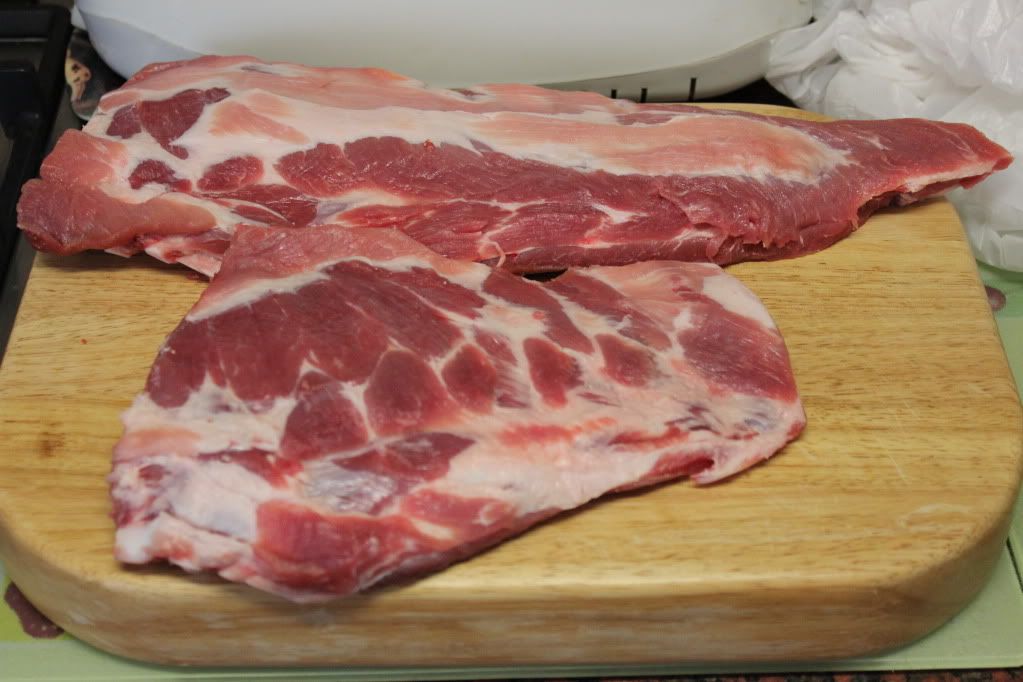 As you can see, I took them home, laid them on a big slab of wood and took a picture. This is what you are looking at now...actually you're probably reading this, have a quick glance back. There you go.
Ingredients for the dry rub.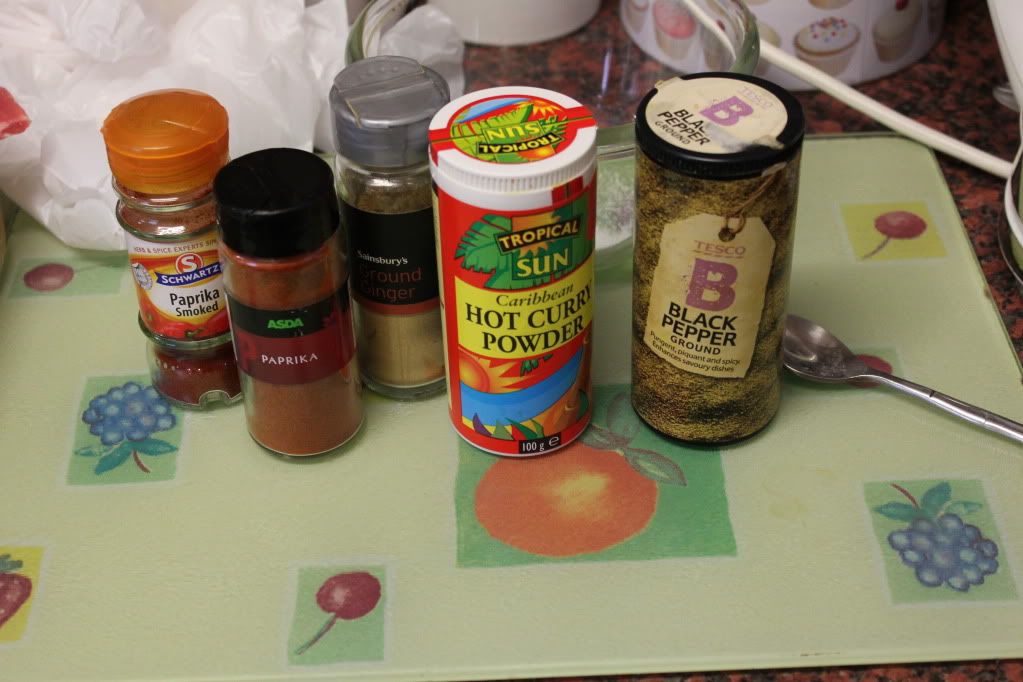 Now, usually, I make my own curry powder but was feeling really lazy today and was stuck between using this selection of spices (I'd gladly snort lines of smoked paprika, seriously that stuff smells nothing short of divine) and the herbs/spices used in traditional Trinidad style "Green Seasoning". I went with the above ingredients.
Rub ingredients combined:
Pig ribs massaged with a nice jacket of dry rub to make them all sexy and deliciously fashionable. Other pigs were jealous. They told me. What so Eddie Murphy is the only guy allowed to talk to the animals? Fuck yourself.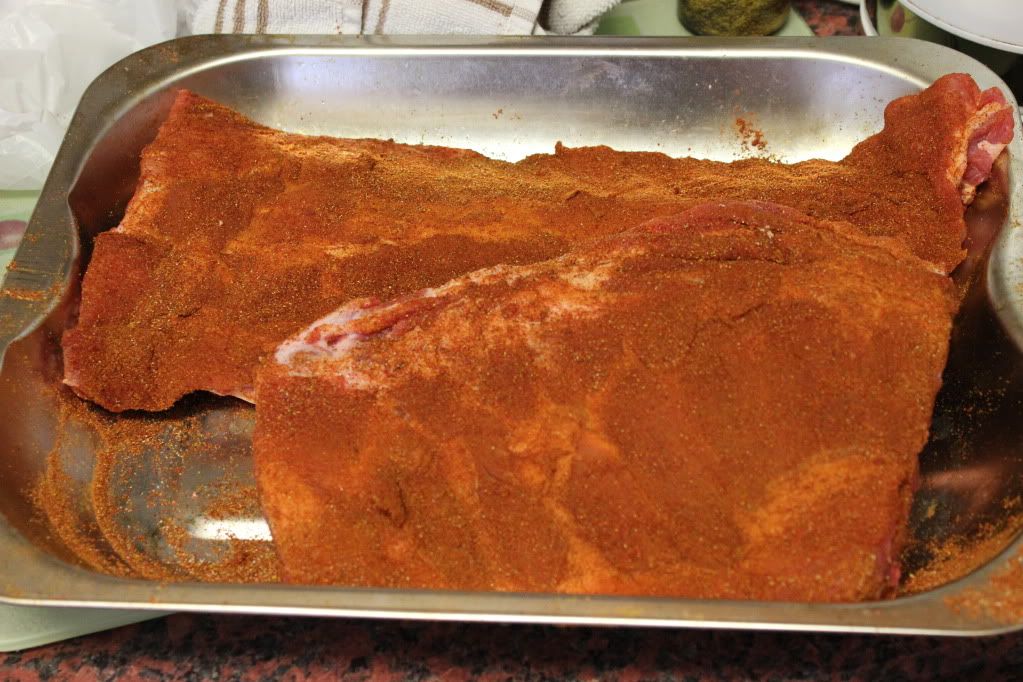 Honey Dew Ale...
Pigs swimming in Honey Dew Ale ready to have the flavour braised the fuck into them.
Pigs in the oven, slow and low...like a midget prostitute that's taken one too many punches to the face for the sake of her client's sexual gratification.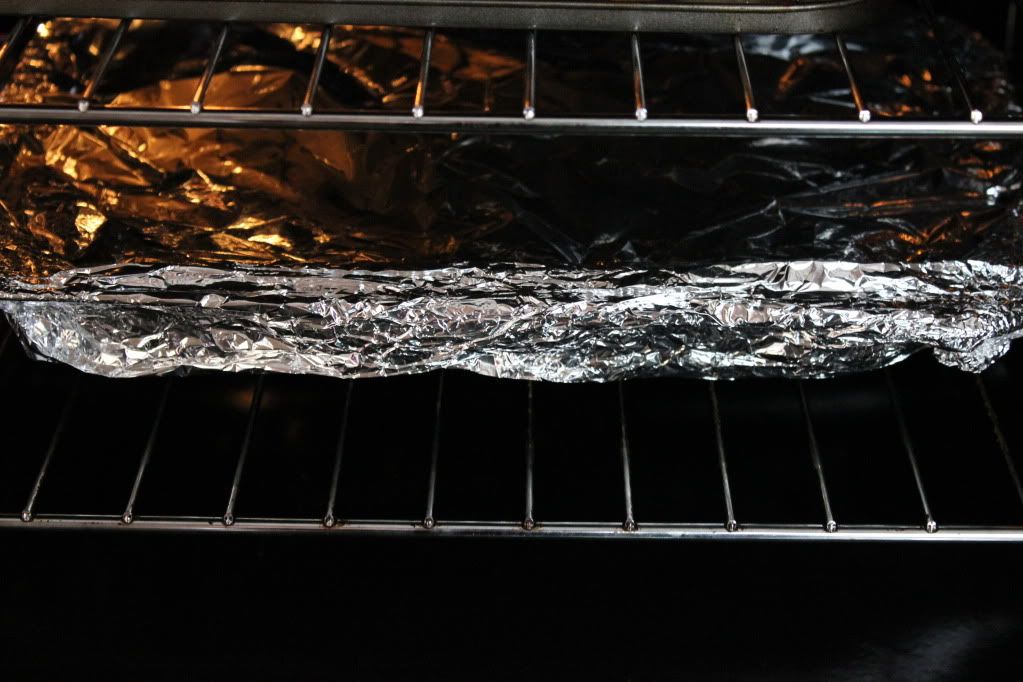 Meanwhile...
Southern Comfort BBQ sauce on the go...
Boiling down to a nice thick saucy sauce consistency.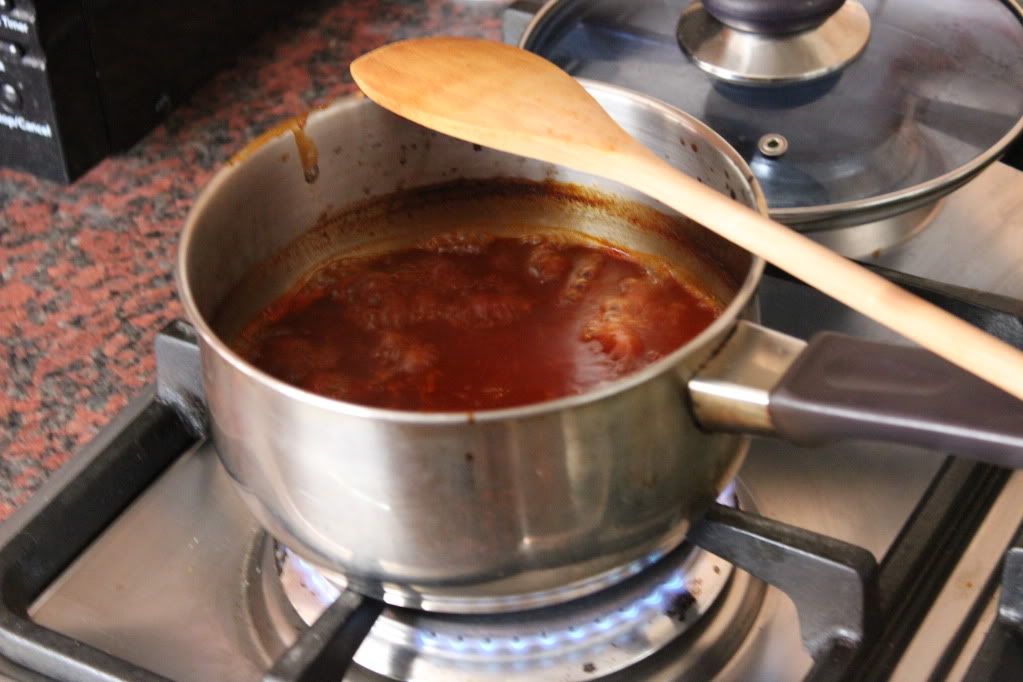 That's right, take a closer look, it won't bite. Seriously, it won't bite. I was cooking these for my family who have very tame palettes, so I had to leave out my usual handful of scotch bonnet chillies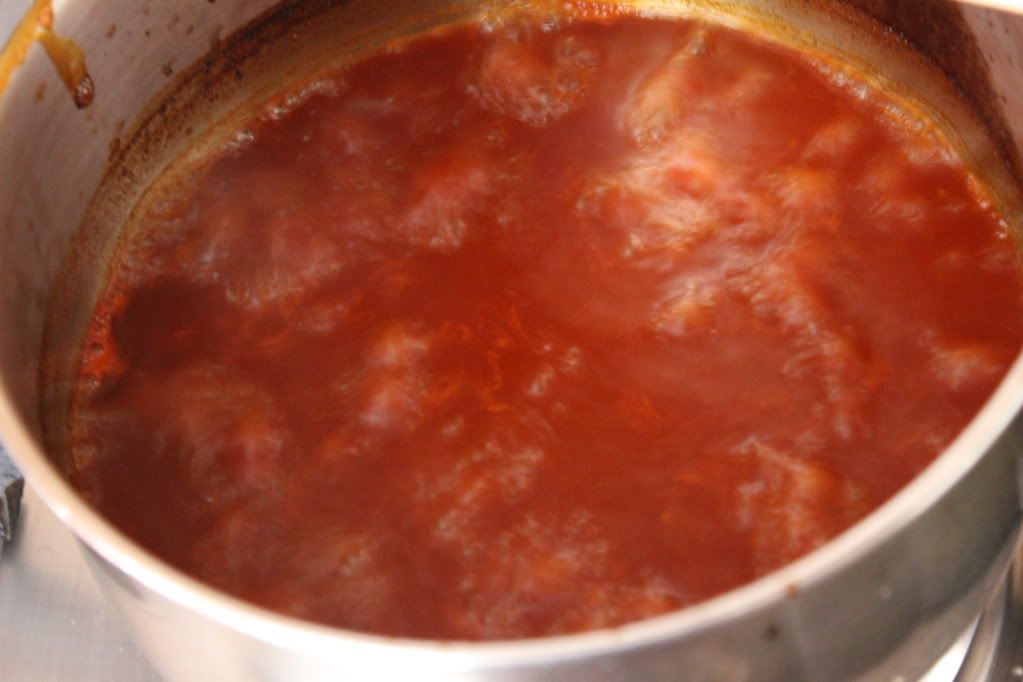 Back to the ribs.
Out of the oven for inspection.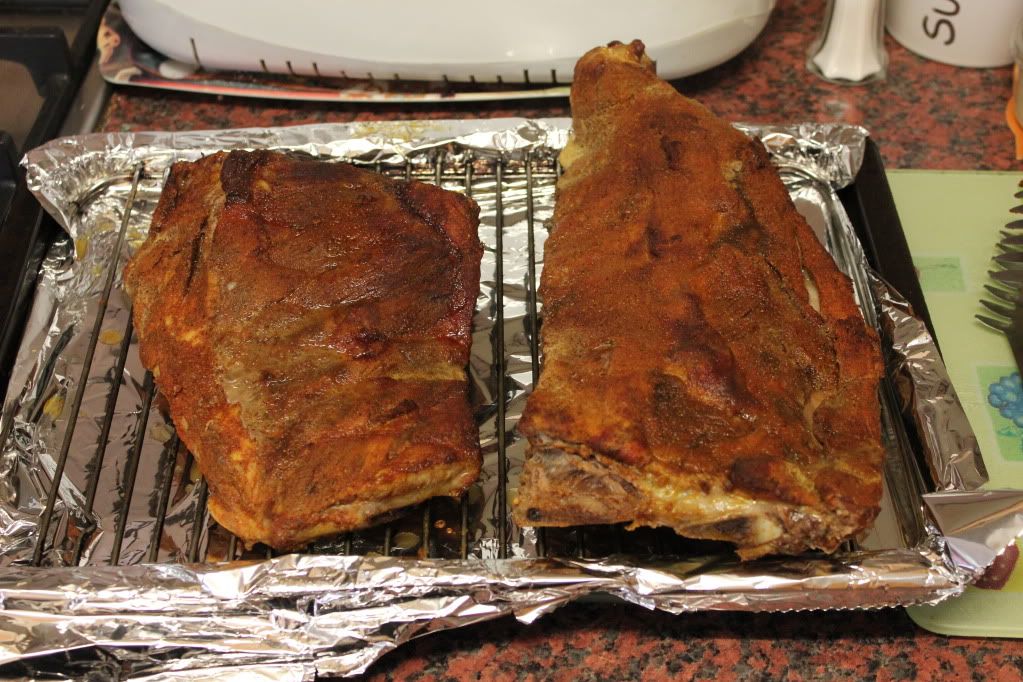 Looking all right, but I think it's time for the first coat of sauce.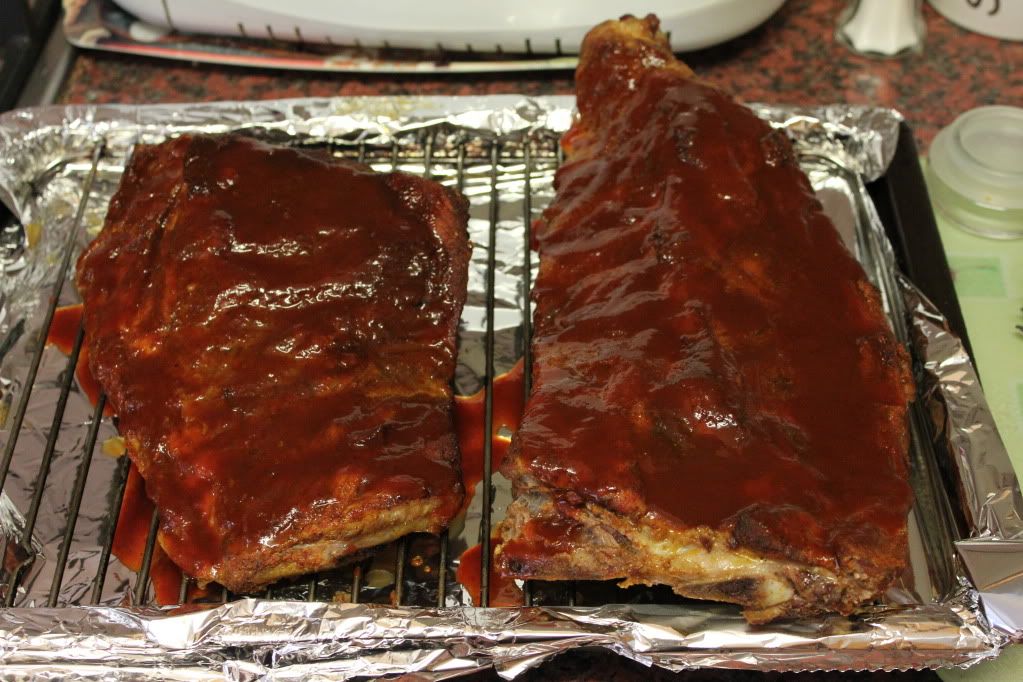 Shove those fuckers back in the oven of love, the love oven...the loven, for a while.
OK time's up. Time to get all Saucerer's Apprentice on these sexy slabs of dead animal.
More sauce: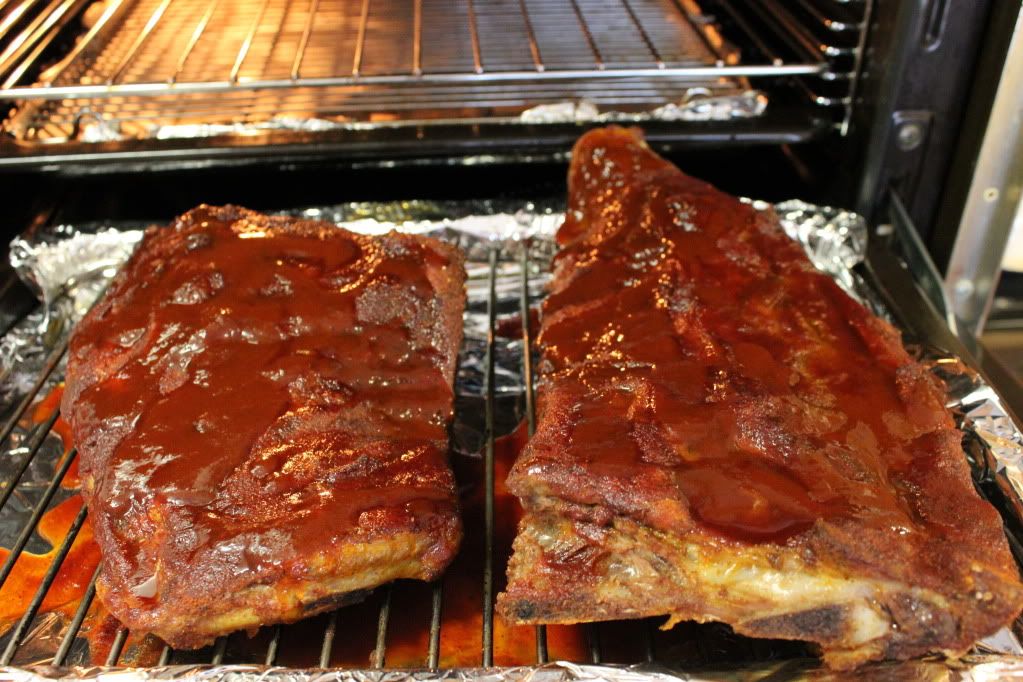 Back in for more warm, sensual, satisfying ovenation. What's that? Ovenation isn't a word? What so only Beyonce is allowed to make up words? Fuck yourself.
Fuck! The fuckin' ribs are fuckin' done!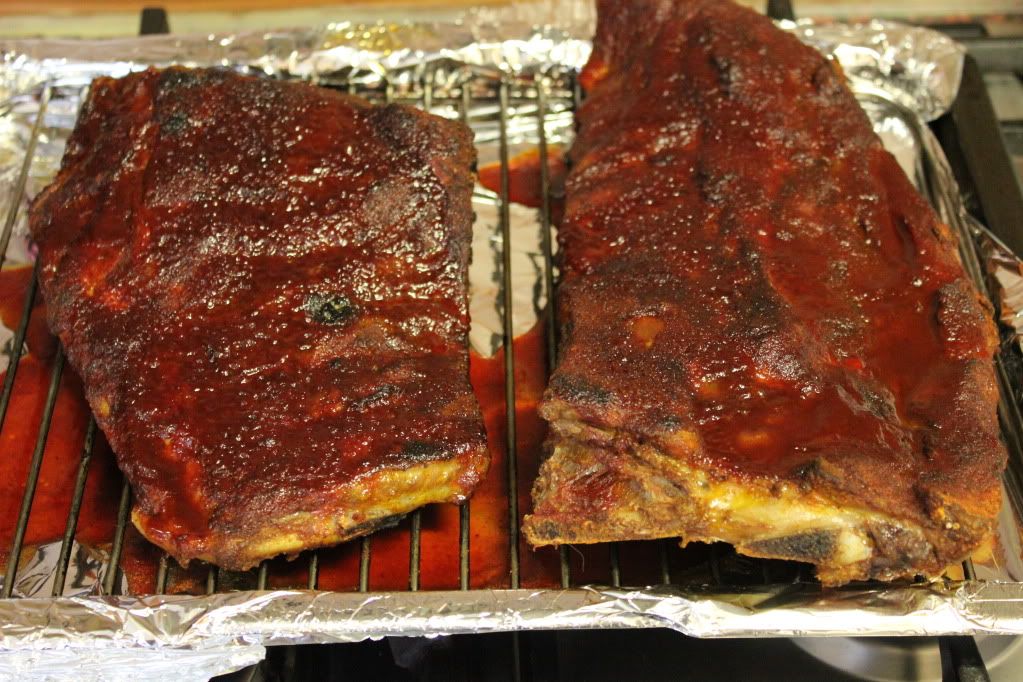 OK, so before I could take a picture, my natural meat eating urges overwhelmed me and I ate the smaller of the two racks...and three or four of the ribs from the larger rack.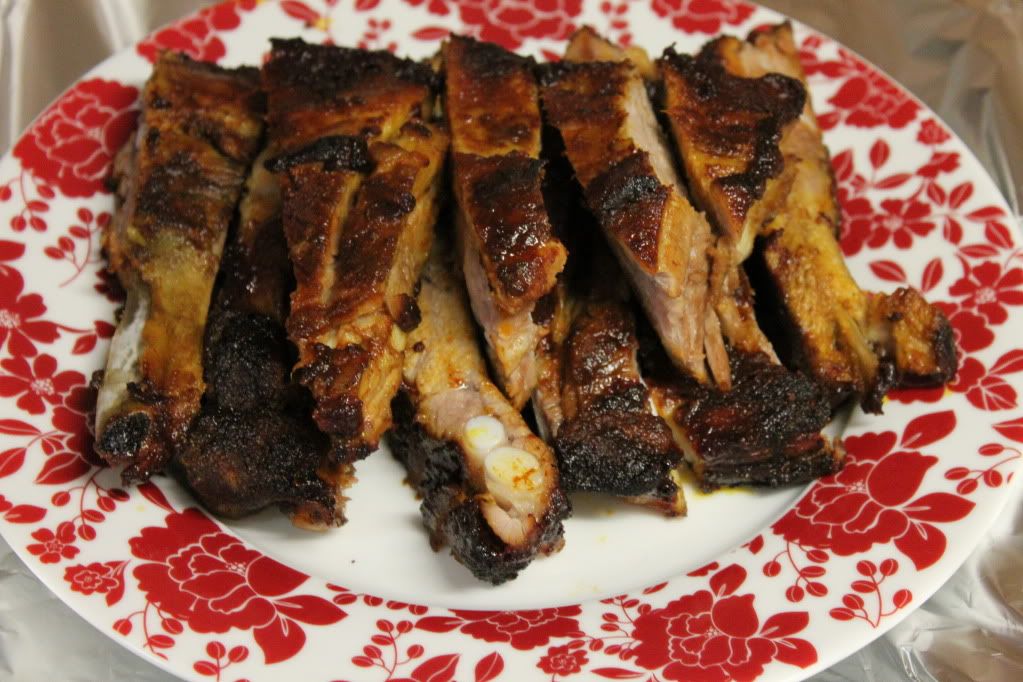 All the ribs are gone...and right now I feel a mixture of pride, shame, and post-coital euphoria.
Also, I didn't need all the Honey Dew for braising so I'm finishing the other bottle now, the traditional way