So, i have 2 steaks that I HAVE to cook tonight before they go bad, and a piece of chicken that needs cooking by morning. So, Sammich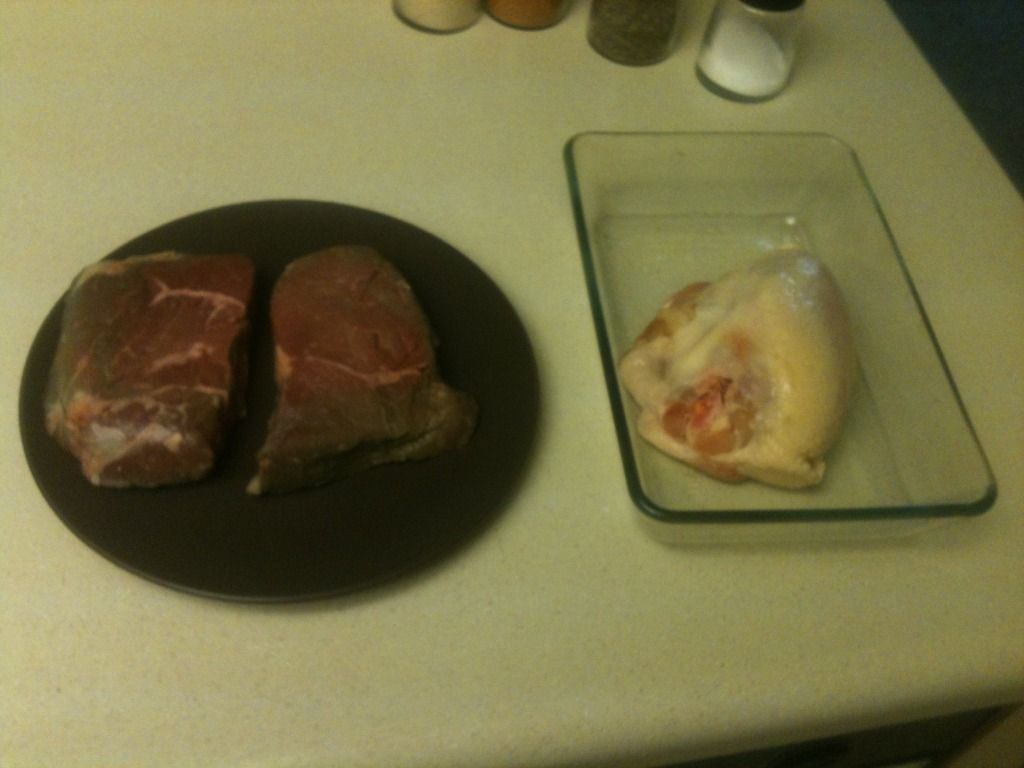 The meat in question. 2 sirloins (each about 1 inch thick :zomg
and a whole split chickenbreast. The sirloins will be broiled until medium rare (I usually do blue or rare, but I dont think that would work quite right in this application), and the chicken will be roasted.
The chicken gets dealt with first, because it takes by far the longest.
ADD SOME FUCKIN FLAVORS RIGHT AT THIS TIME
Thats a mixture of Tony's, salt, garlic, and pepper. Use the pink Himalayan salt for maximum salt quality.
But "Max," you say, "How do we know you will do a good job on that chicken?"
BECAUSE LOOK AT ALL THIS FUCKIN BUTTER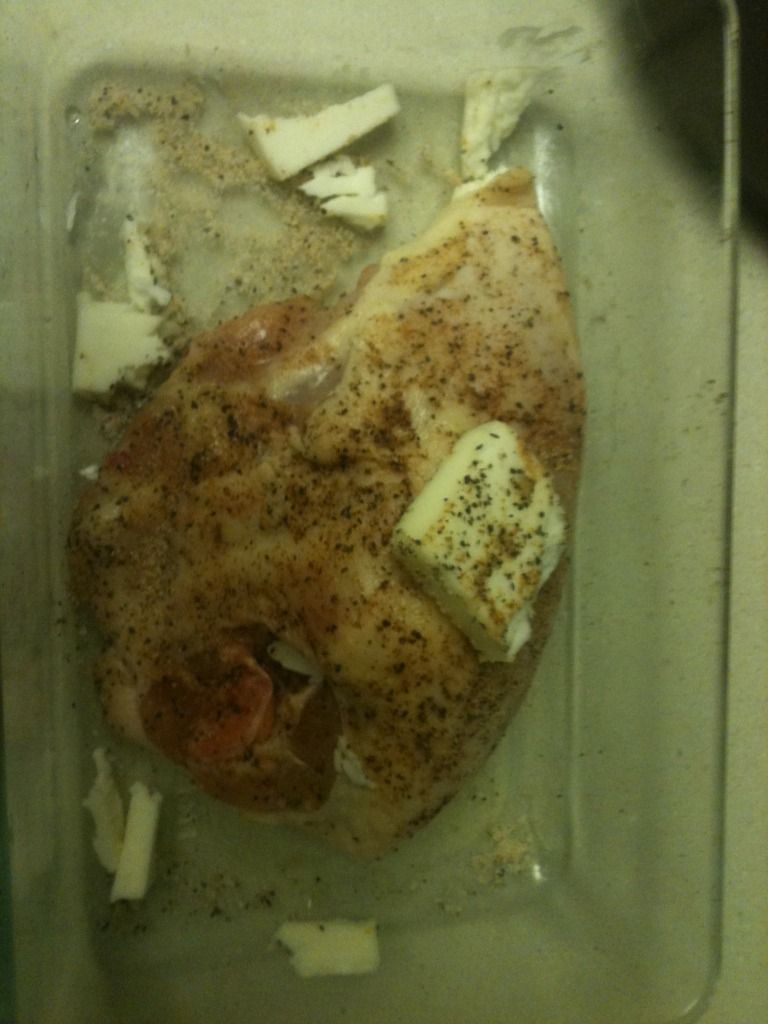 Throw that shit in the oven, preheated to 450. Takes ~45 minutes. i'll remove the skin (eatget!) and the bones after its cooked. More flavor this way.
Heres the steaks.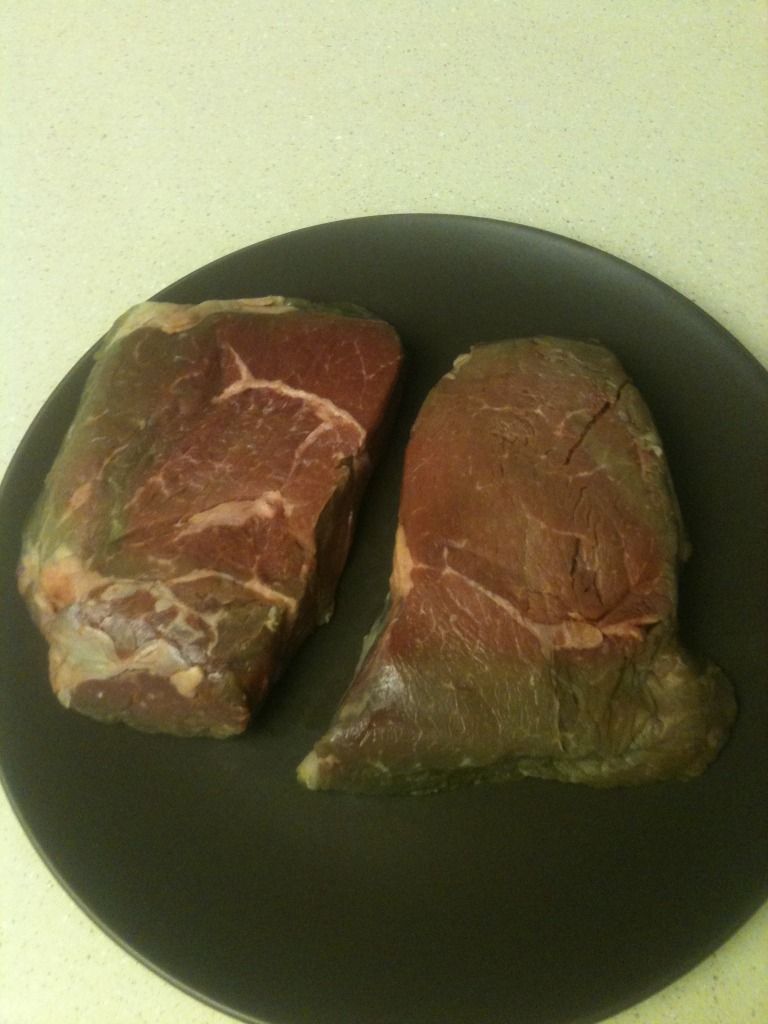 Salt and pepper liberally on both sides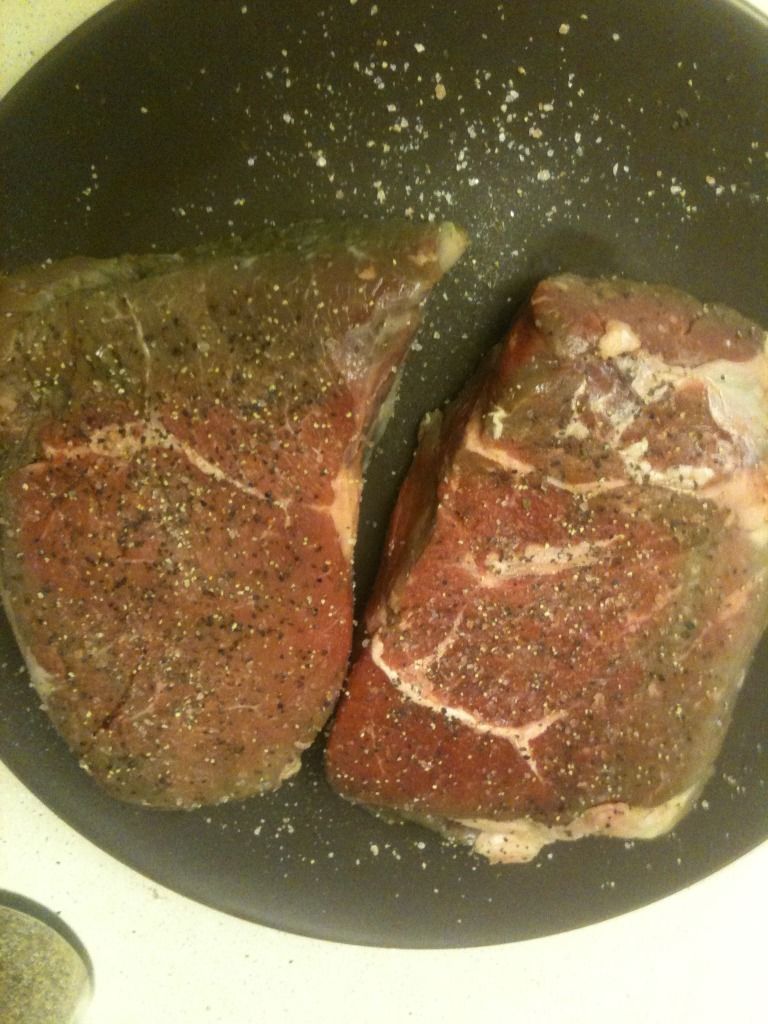 Gotta go get cheese and bacon and shit at the store now, back soon with updates!