And no, Chris, it's not a Master but almost as good.
I snagged this frame a while back in a trade for some other bike crap I had. Wanted to step into new-school territory. This som' bitch is so light right now that I'll be able to throw this thing around with a vengeance!
As-is, it's at 22lbs. Once I finish it it will probably be around 24-25lbs. Which is stupid light for a fully loaded BMX/Freestyle. Plus I'm used to throwing around 30+ pound bikes.
It mostly consists of recycled parts from other stuff I've had.
I still need a complete drive train. Cranks, chain wheel and either a flip-flop/cassette or free coaster rear hub. Gotta do the tiny assed gearing with this frame.
Anywho... some pics.
The frame is a 2012 Haro SD frame originally in a flat grape color. I hated the color so I stripped the finish and just put a clear coat over the raw metal. Looks awesome in person.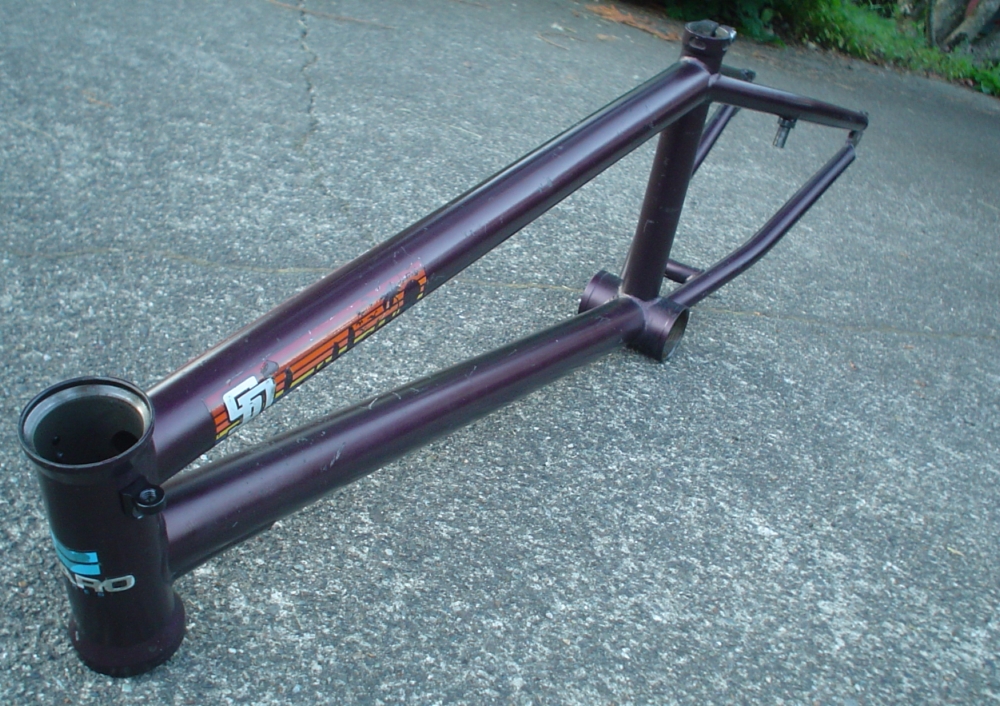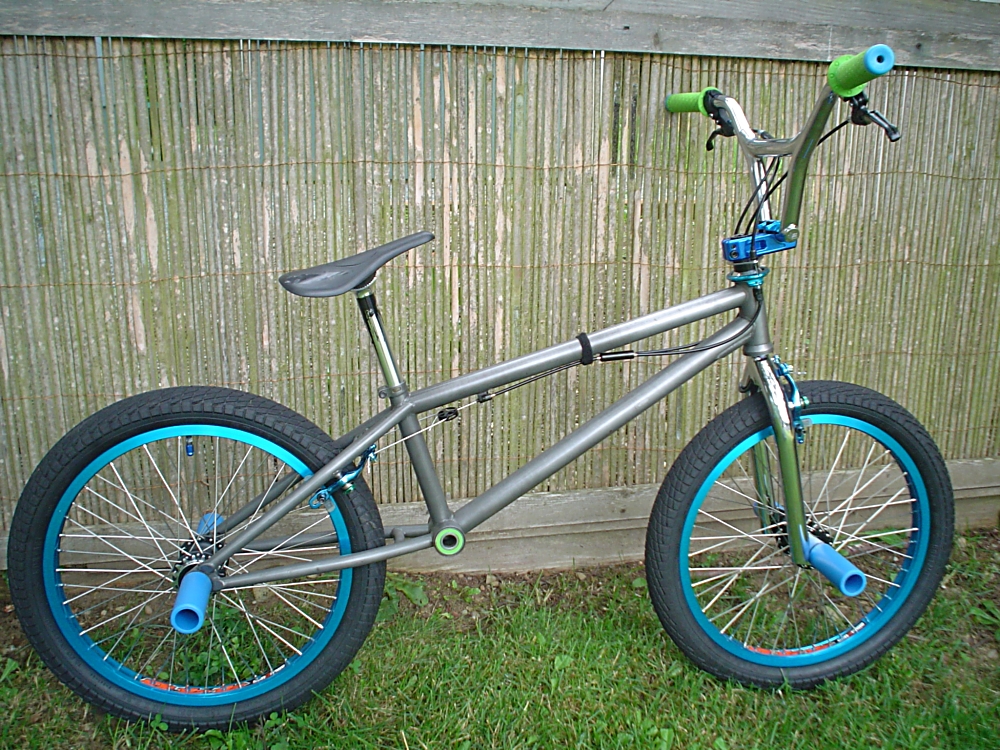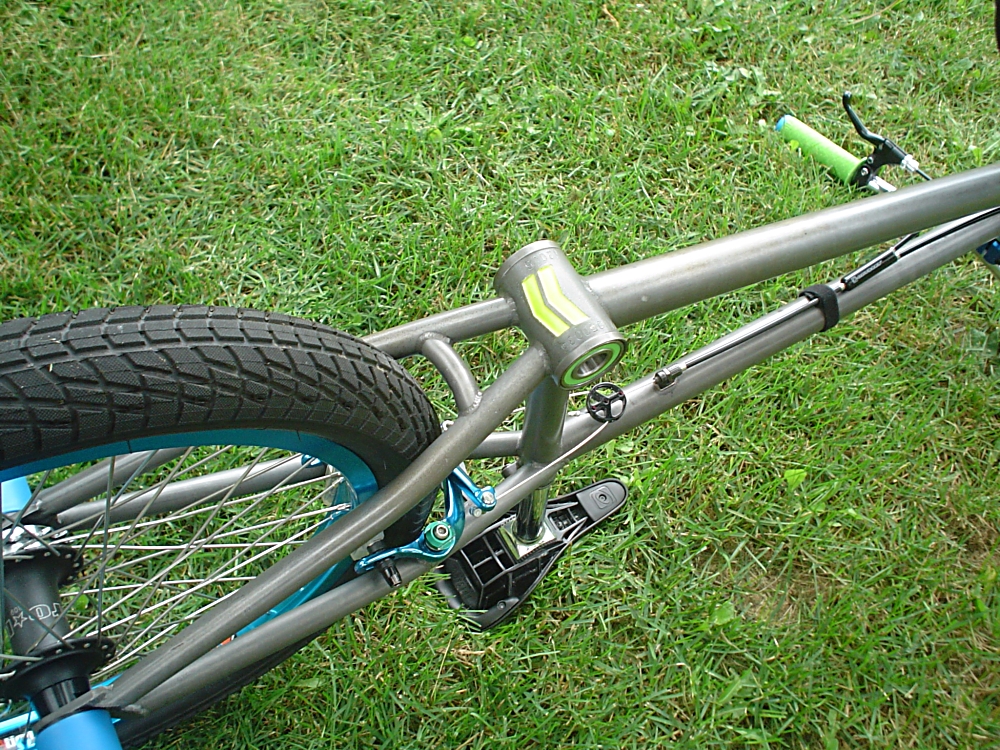 Haro
green chevrons, bitches. My own personal touch.