Start off with a good cut. Here we have a filet of tenderloin on the left, and a ribeye on the right. Personally I prefer a rib steak with a medium to small eye and large cap.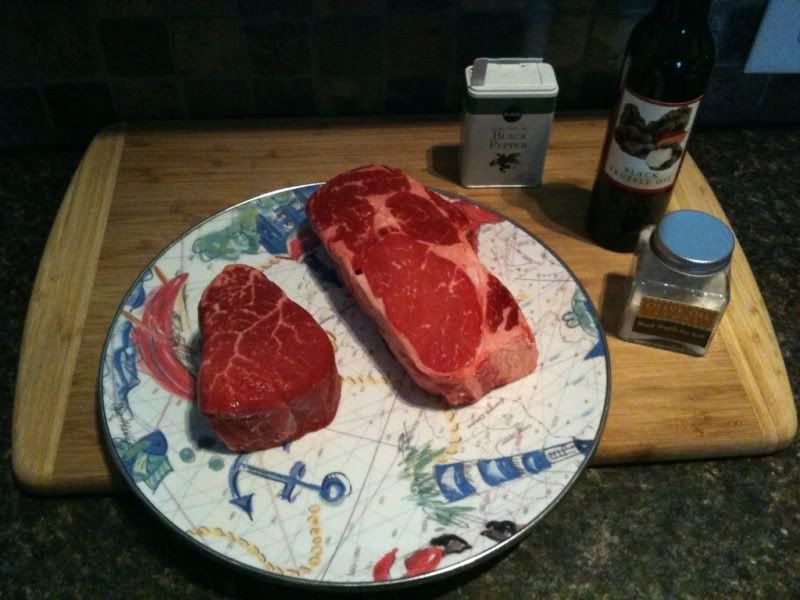 Season them up.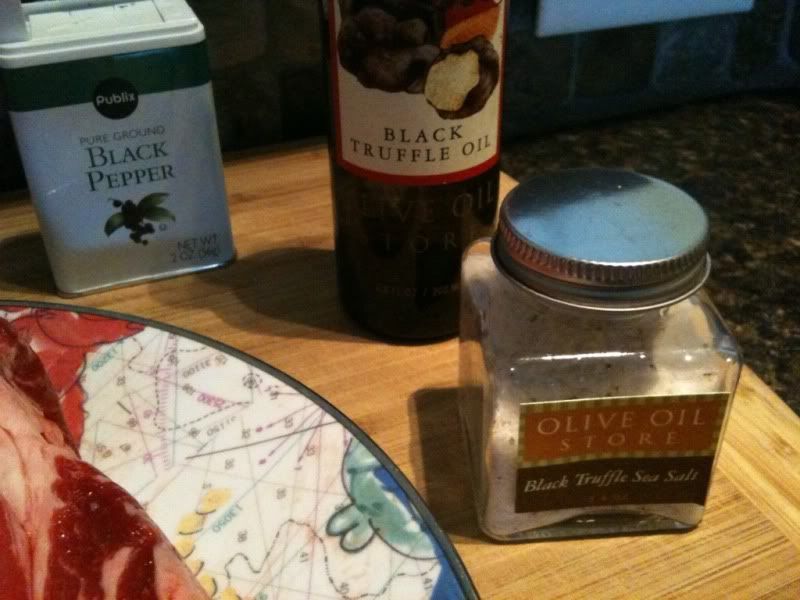 That looks good.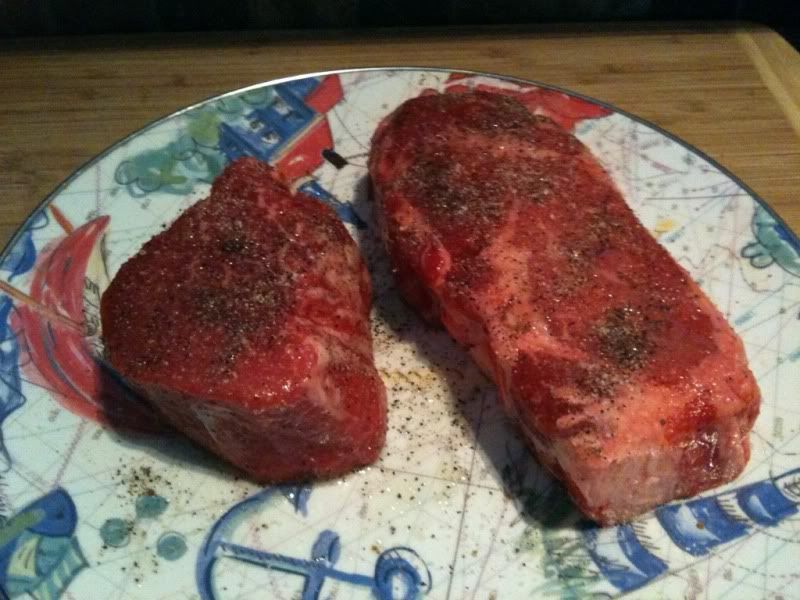 Sorry buddy, not gonna use you tonight.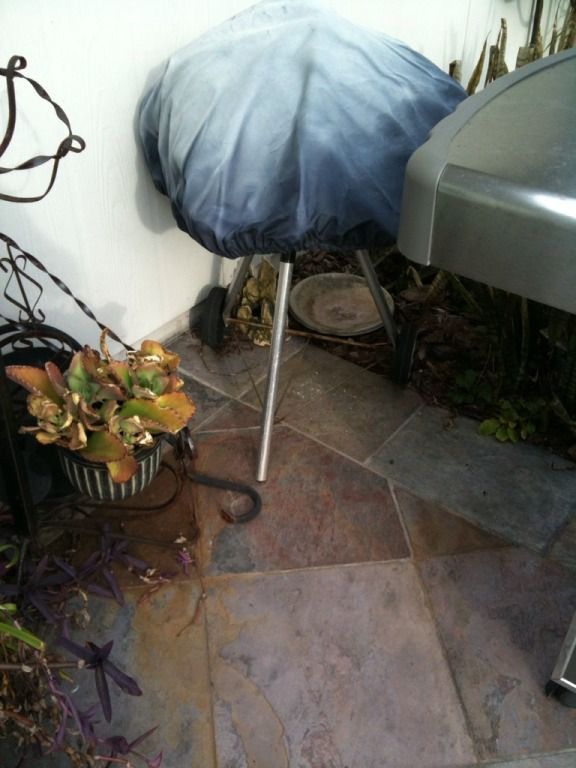 TOAN:
Slap them on a nice, medium high hot grill, after the smoker box gets going.
After a few minutes, we'll give them a 1/4 turn (like the trust road).
Just a few more minutes, and we'll give them a flip. Check out the caramelization from the
maillard reaction
.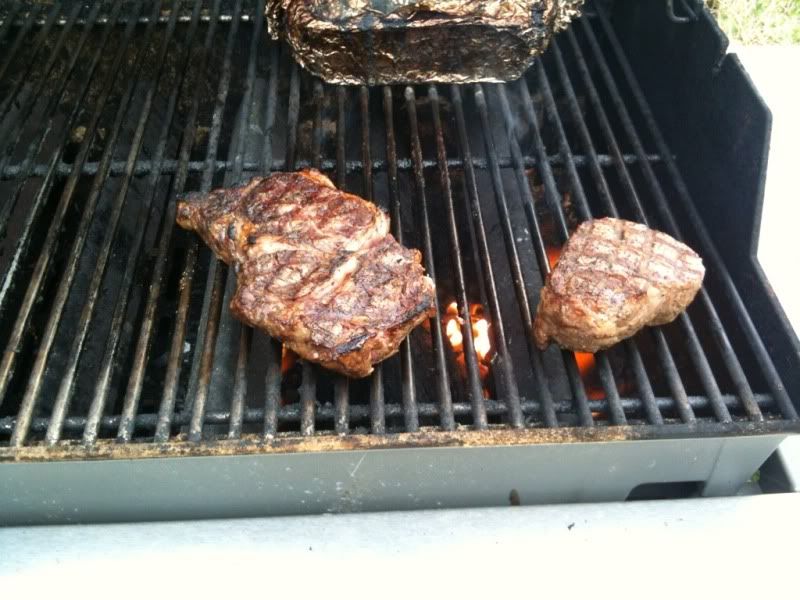 Just finishing them up...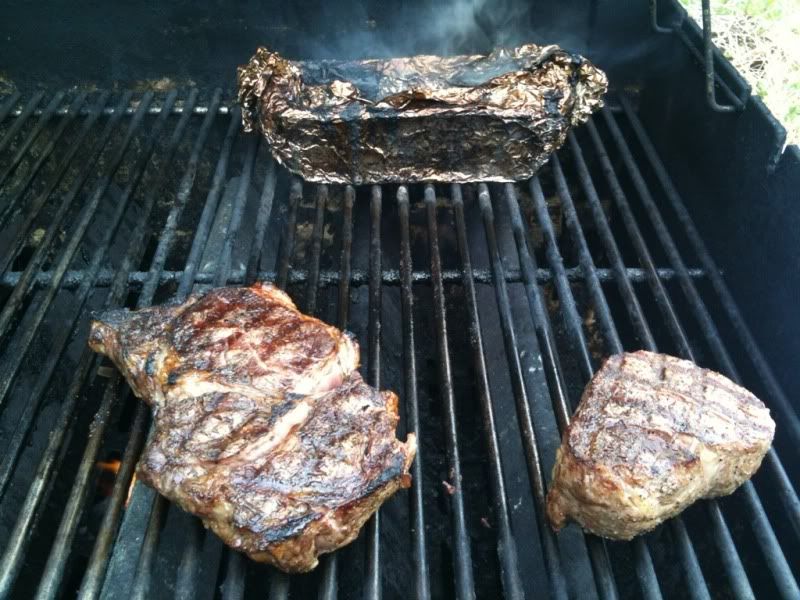 I sometimes move them up to the top rack over the smoker box to impart that final bit of toan.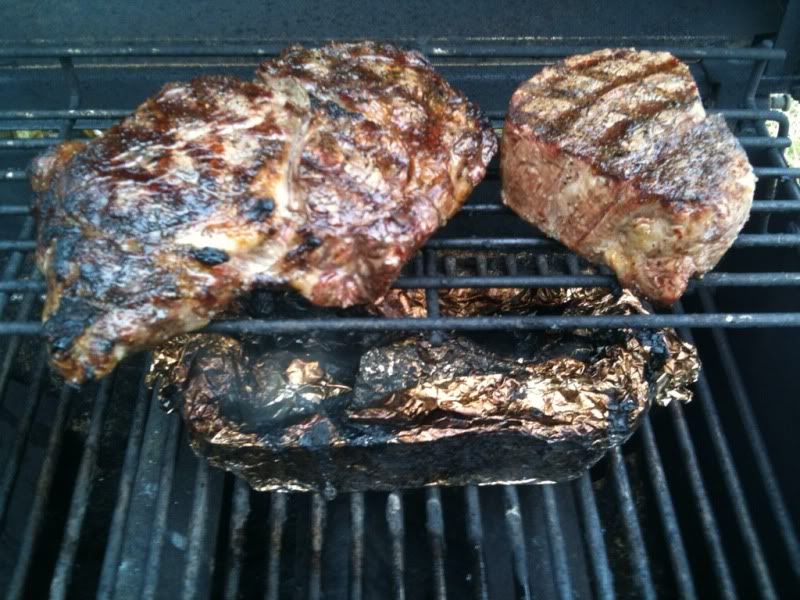 Now this is the important part. Tenting. Just place them (I sometimes throw a little butter on top) with aluminum foil
lightly
tenting them. The majority of cooking has been done, this is just to lock in those final juices.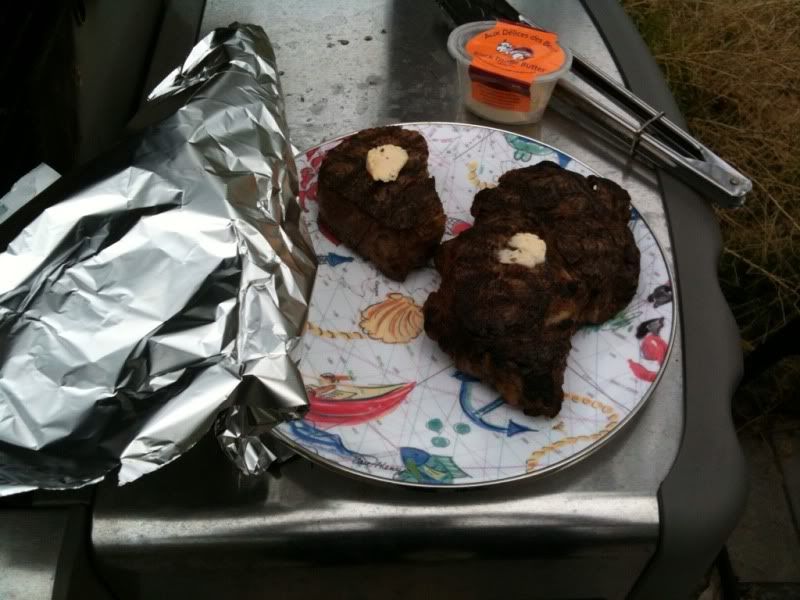 There we go.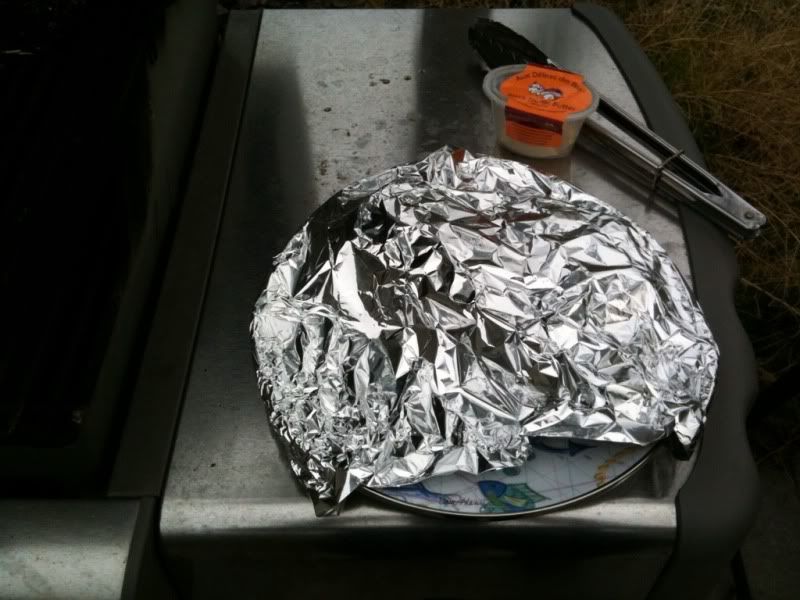 Serve them up with a little roasted broccoli.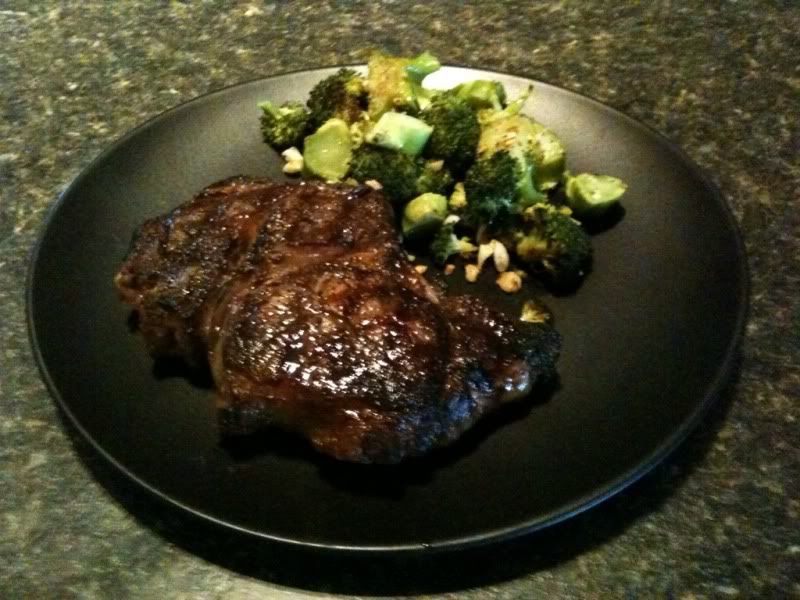 Enjoy!