I've been riding an old Univega racing bike around, with a few modifications to make it more comfortable for me. After doing some longer rides, and fighting the fit of it basically since day one, I conceded that the frame was too small, and started doing some research. Around the same time, my car was hit while parked on my street, and the guy's insurance is covering it...but it's mostly cosmetic damage, so I'm not gonna bother having it fixed completely, so I've got some cash to spare.
I went to several bike shops, test-rode something like 12 different bikes (in some cases, different sizes of the same model), and finally found one that I liked, in a size that was comfortable...and then the guy at the shop offered me a really good deal on it. Unloaded some stuff on CL last night, took the bike for a second, longer test-ride this afternoon, and put it on layaway.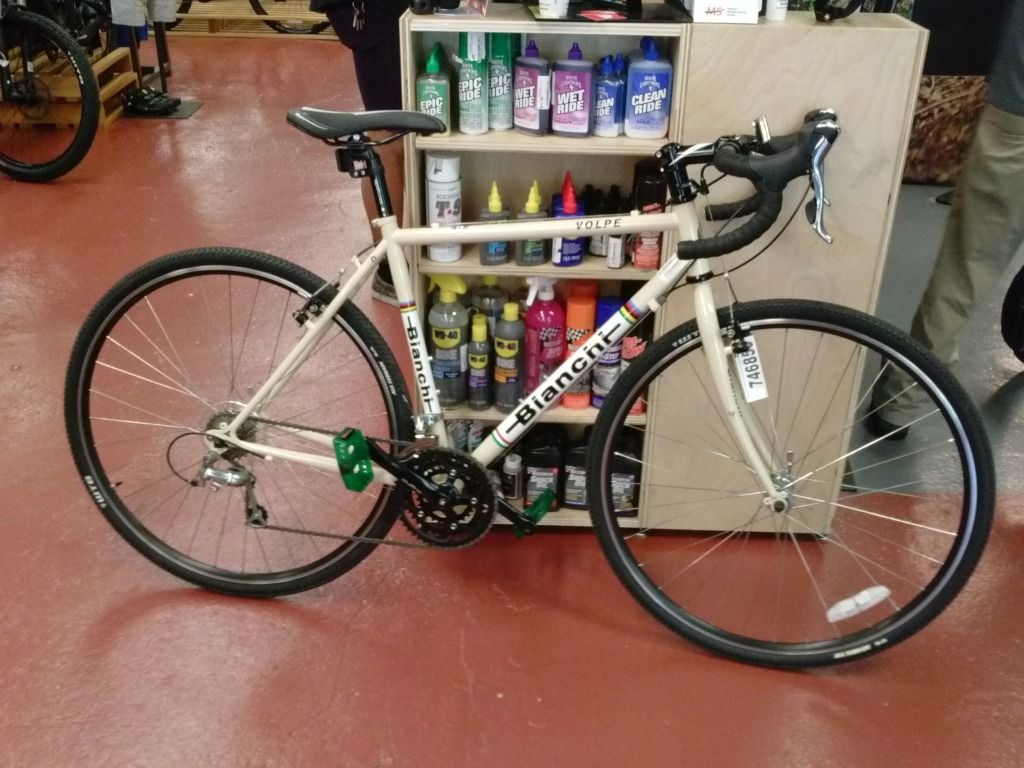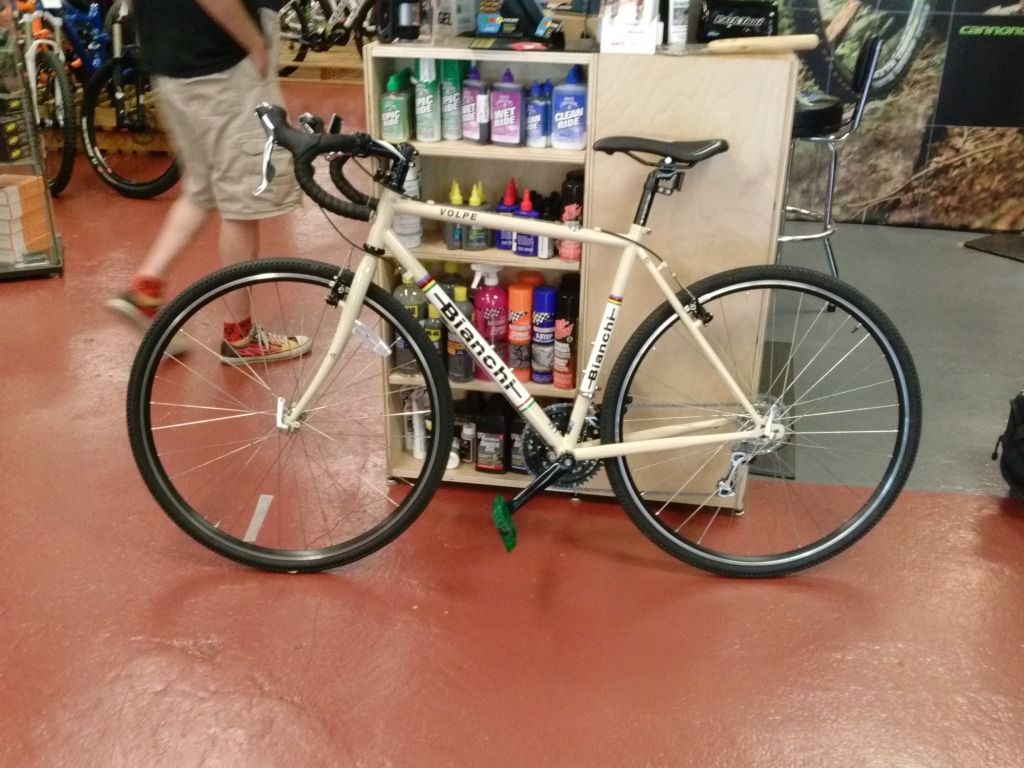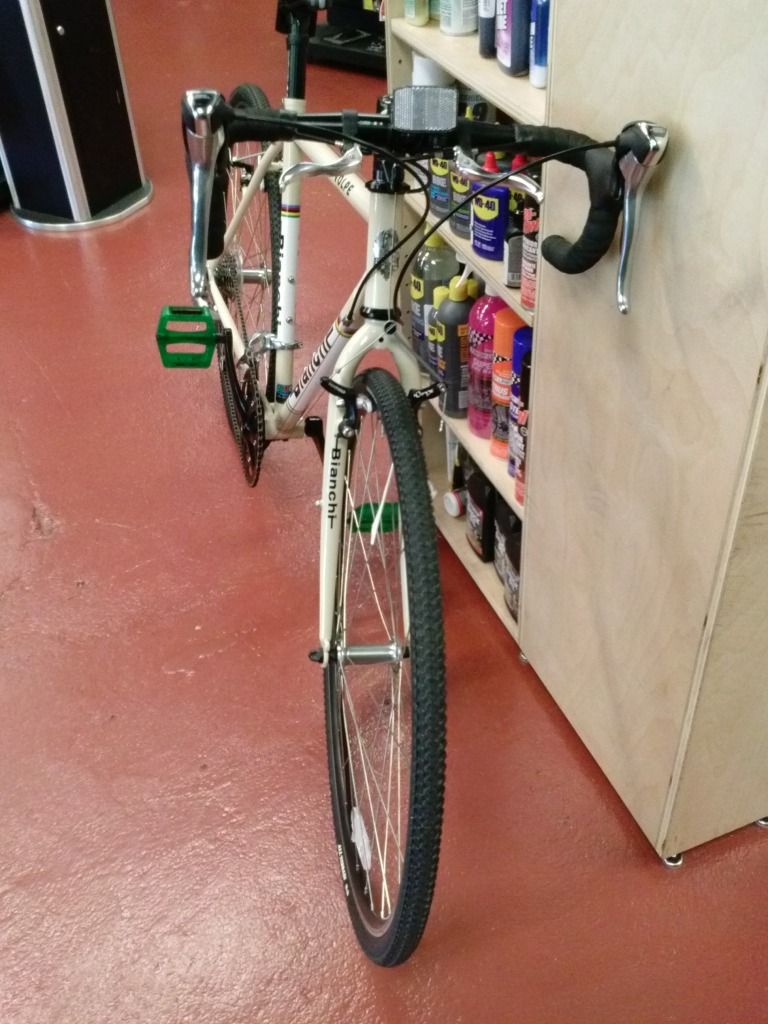 It's a 2012 Bianchi Volpe. Since it's last year's model, they're selling it to me for about $300 less than this year's model is selling for, and as far as I can tell, the only difference is the color.
If you're not familiar with it, it's what's called a "cross" bike...essentially, a road bike adapted for offroad usage, so it's got geometry and drivetrain similar to a road racing bike, but with clearance for larger tires (even with fenders), and is built to be a bit sturdier, to stand up to a bit of abuse.
I should be bringing it home within the month, really looking forward to it!