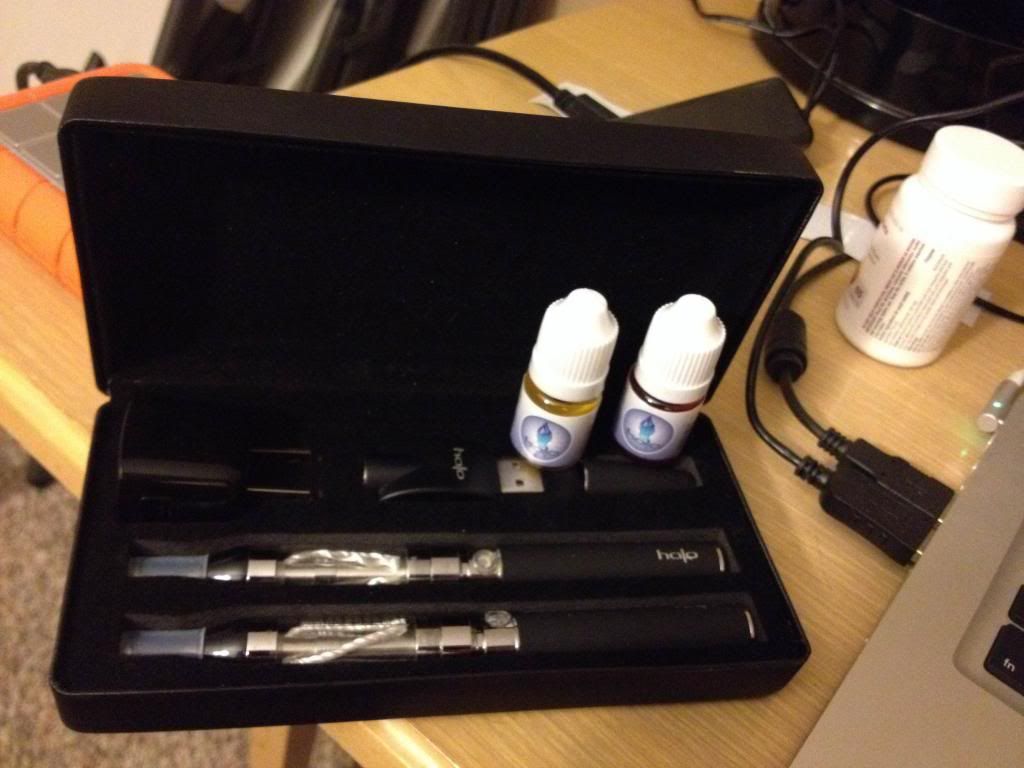 I've been a bit bored with the vapor production of my V2 e-cig for a while now, so I started looking around at different options. I kept seeing really badass reviews for the Halo Triton, so I decided to give it a shot.
I'm really happy with it so far. Definitely a great improvement on the V2 unit I've been using. The vapor production is
awesome
. I can't really see how anyone would need more vapor than what this thing brings to the table, though my "VAPE LYFE FILL THA ROOM WIT CLOUDS BRAH" friends would probably disagree.
I also bought their Captain Jack and Torque 56 liquids (both at 18 MG/ML) and while I haven't tried the Torque 56 yet, the Captain Jack stuff is very bold, harsh as fuck, and has a taste totally reminiscent of really good, fresh pipe tobacco. Solid win. I'm excited to try the Torque stuff in a few days too.
We'll see how she stands the test of time, but for now I'm very happy with my purchase.
Edit: I think I need to take a bigger picture of the damn things.