Chris will hate this, since they're GTs.
Performance Bike is having a big sale blowing out the 2015 models, so we picked up a couple of mountain bikes. Here's her Backwoods Comp 27.5, we picked it up a couple weeks back:
I picked up a Sensor Comp 27.5 today, and promptly took it out to some gnarly single track they built at the retired Lorton prison complex near me: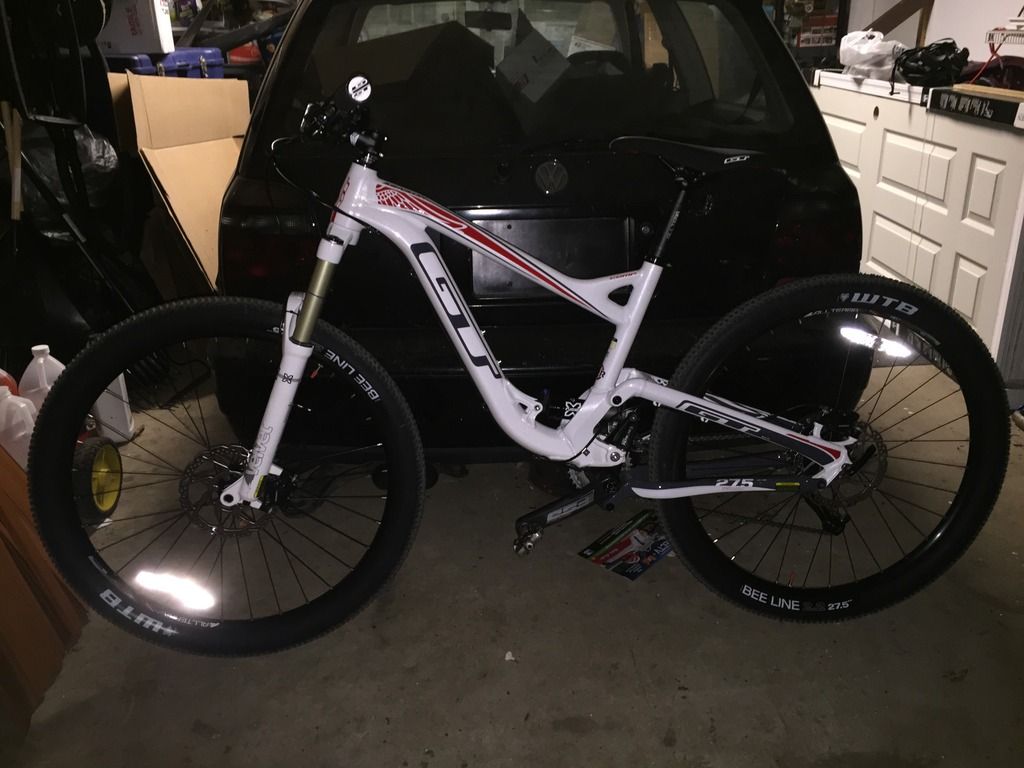 I made the jump from a fully rigid (
) frame with cantilever brakes to full suspension with hydraulic disc. Once I got used to the mushiness of the initial push off, it was ridiculously fun. As I got used to it, I started just looking for things to hit, and the way it plowed right over shit had me just laughing manically at how much easier it is to ride single track in the woods. I hit my first rock garden today--I avoided them in the past, since it would rattle the bike out from underneath me--and plowed right through it like a champ. I couldn't be happier, and I didn't want to leave. Jxnrr1 and I road the sun down, and I was bummed to go home.
The front tire suuuuuucks, it just slips out of turns on anything that isn't tarmac or hard pack. Someone suggest me something for the loose dirt and gravel, light mud, and clay that is typical to this area.