Hi Guys!
Steve AKA HaGGus put me onto this site after selling me his Magnificent KxK 7 string Baritone (which will get the stage time it deserves as soon as I become accustomed to having that extra string handy) - HaGGus is a great dude..
I live in Frankston - South East of Melbourne Australia and play guitar with 'The Symbiosist' -
THE SYMBIOSIST on MySpace Music - Free Streaming MP3s, Pictures & Music Downloads
Have always played LTD's (H301 and a MHB400 - tuned down to G#), but having just scored the KxK off HaGGus am looking forward having that as my main Axe..
I've spent most of my savings on gear - I have 2 heads, a 3 Channel Dual Recto and an Australian Made Sherlock FAT HEAD, I'm running 2 cabs, a Mesa 4x12 and a Vader 2x12 - have various effects going on - G-Major, Maxon OD808, ISP Decimator, VS H20, Rack Bodenhamer BM on it's way.. Probably more stuff than I know what to do with..
Anyway - I have some old pics of my stuff (no pics of the KxK - but I'm sure you've all seen it before)
Amps: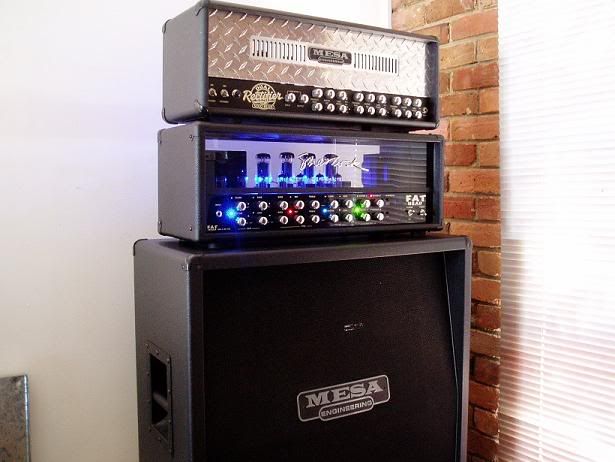 Band: (me second from the right)

Cabs of Doom: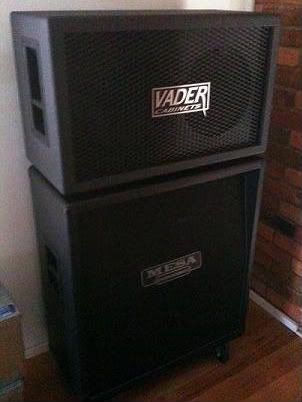 Will post some nice pics of the KxK when I get around to it!!
Cheers guys!!
Daz