Hi Lads and Ladies (and Fred Brum - you get your own, kickass, bearded category)
Hope this is the right place to introduce myself, I'm Chris Howes and I own Sabre Guitars based in Cambridge UK (only about a mile from where Jaden used to live.)
I've been pretty quiet on the fora up until now, but having perfected my designs over the past 18 months I thought it was time to really let them loose for 2013.
I'm a metaller through and through, erring on the prog/djent side of things and this is, I guess reflected in my instruments.
I'm a self-taught luthier who's been building guitars for 13 years, you can checkout my website and FB page via the links in my sig.
Here are some examples of completed builds and a few in progress photos to give you guys a feel for my work. Rather than wax lyrical about my philosophy or skills, or unique approach or whatever, I thought I'd just let the photos do the talking!
This model the Ghost is new for 2013:
Here's a couple in progress: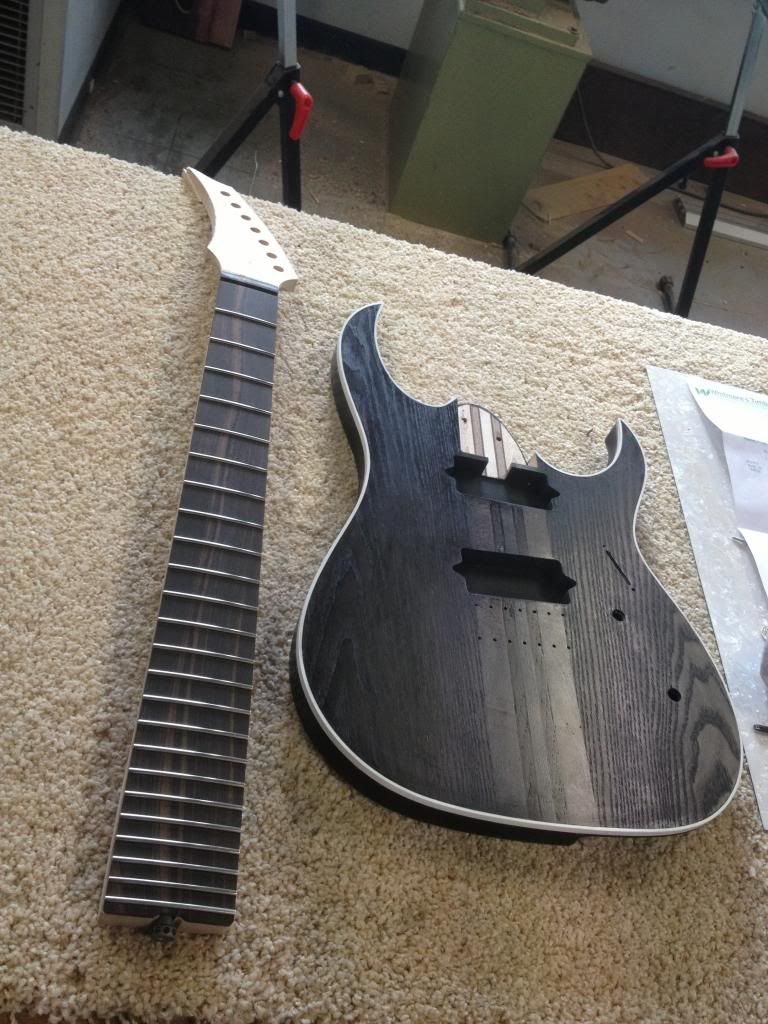 And finished: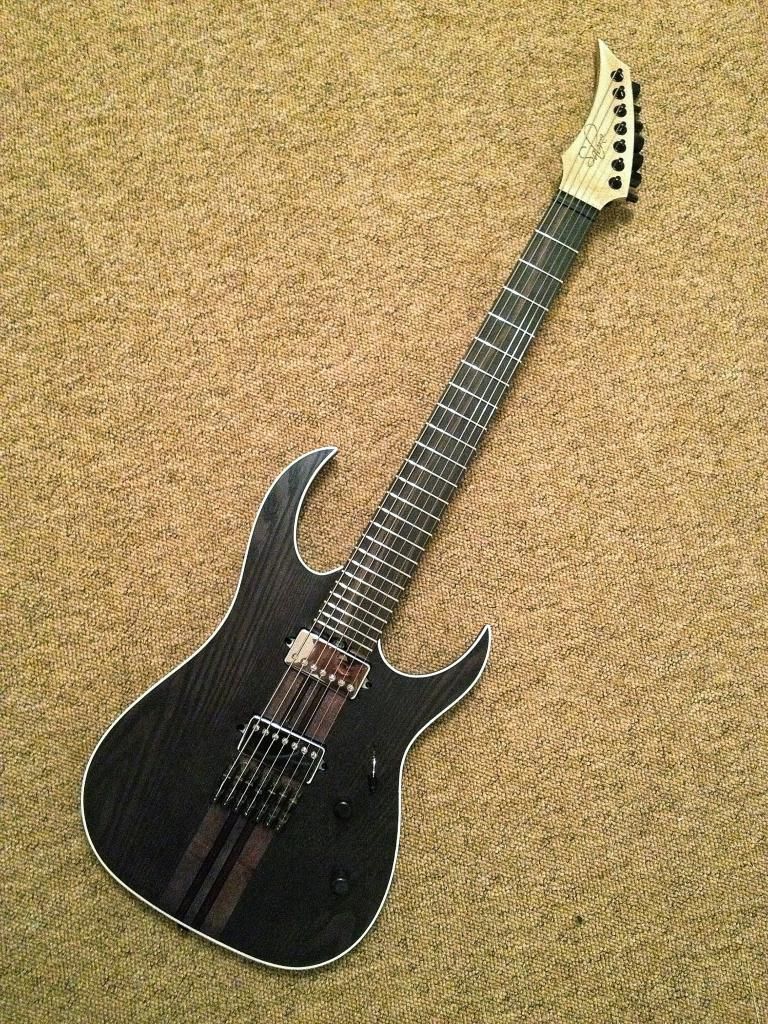 This is my Wraith 2012 HB-101 Model in Wenge:
Here's a recent review first from Total Guitar:
REVIEW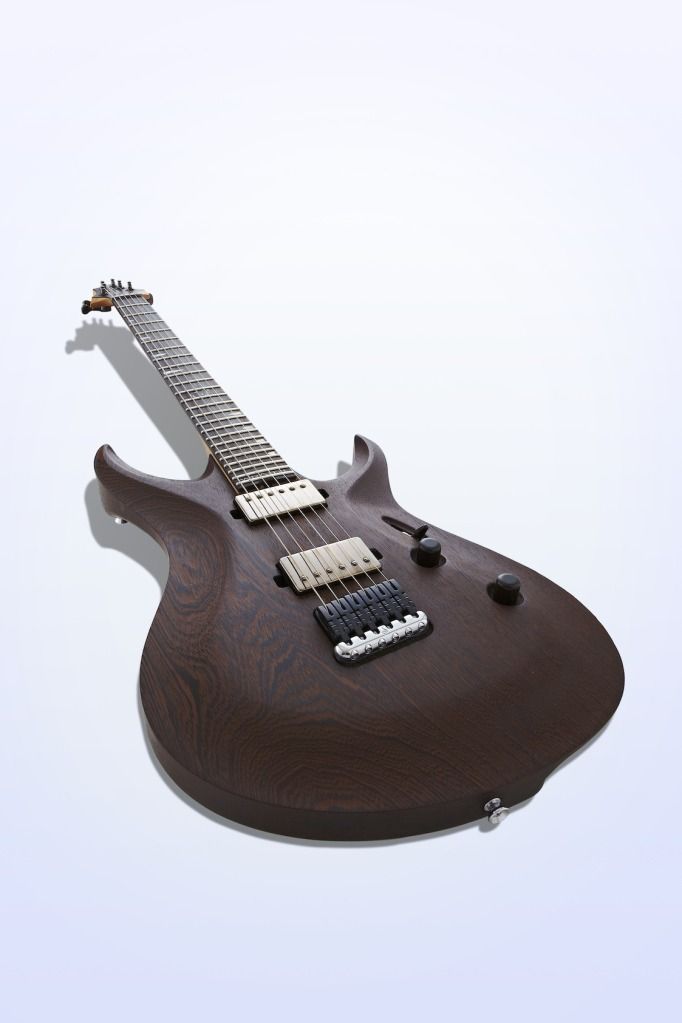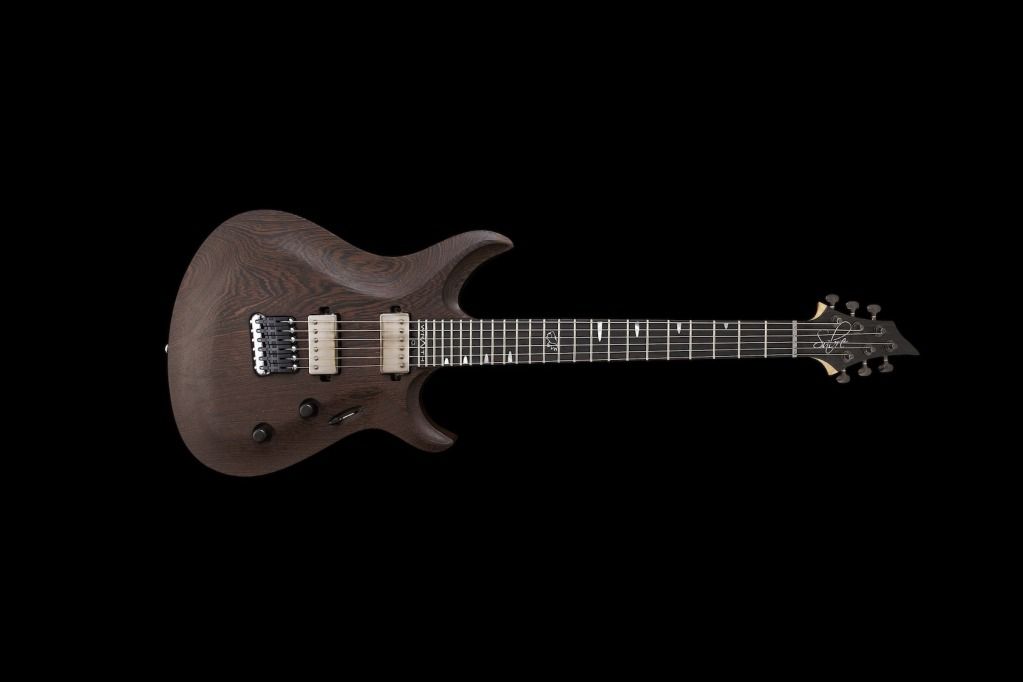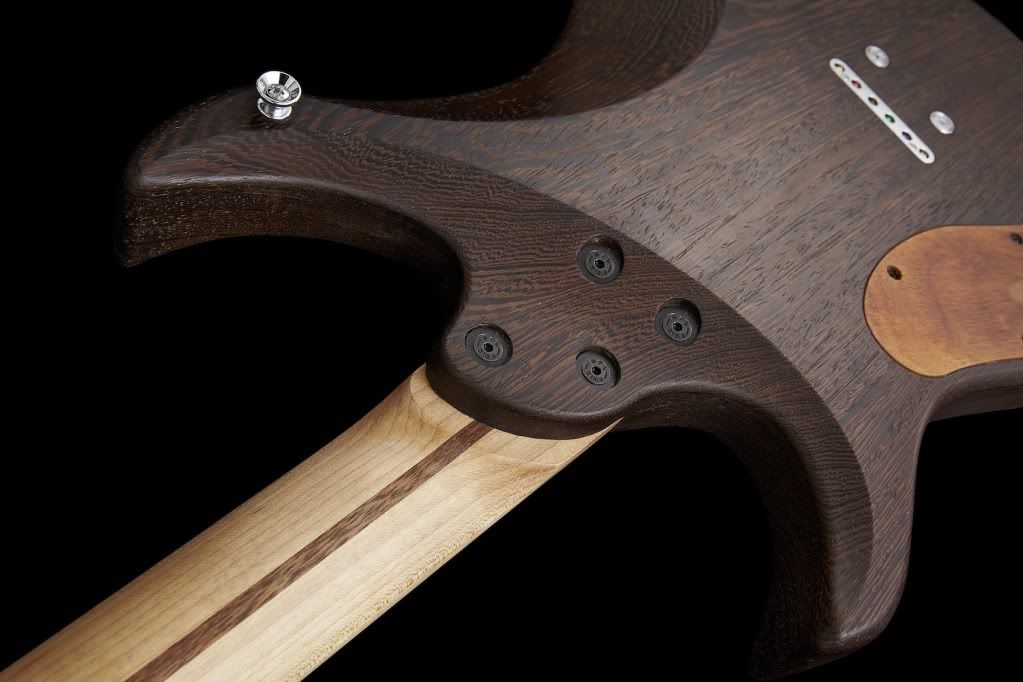 In the hands of Black Iris guitarist Johno Madgwick:
an HB-101 in Korina with BKP Painkillers:
Here's a Wraith 102 Series. These are finished in hand-rubbed oil and feature book matched master grade tops.
Floyd Rose:
6 String Headstock:
Its available in 7 String of course! - This is Claro Walnut:
PRS Style:
Finally Here's a quick video by Aeon Zen's Rich Hinks demonstrating the Wraith 7 DeathMachine:
[VIDEO]http://www.youtube.com/watch?v=DNJD2ngvEnA]Aeon Zen - Divinity (Official Playthrough) - YouTube[/VIDEO]
Hope I haven't broken any rules by posting like this in an introduction. If so I apologise in advance and I'll move all this to another thread somewhere!
In the meantime: