I went to play my bass yesterday...took it out of the case, and started to make some fine tuning adjustments. I was tuning the G-string up, but the pitch was slacking down little by little when the string just popped out. The key gets hard to turn when tuning up (even without a string) and the inside looks like this, and will no longer hold the string inside.
The back looks as thus;
Look how sad this is;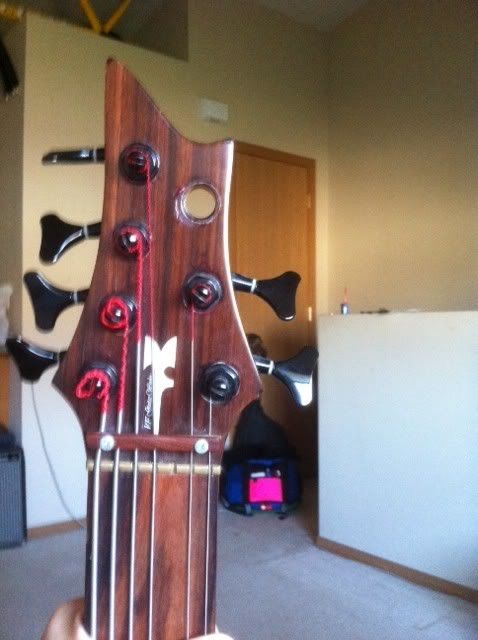 "Cool story bro. Why post a thread about this?" Well, I cant find these tuners anywhere!! I've only found them on the Thomann Cyberstore
KLUSON MKBRB - Thomann UK Cyberstore
Its like Kluson BASS tuners have vanished in the states? The bass was made in Italy, so it makes sense that it has them if they are available in EU, but...
I've never ordered from Thomman, and not sure I want to...Does it make sense to replace a broken tuner that I cant get in the states in case another one goes? Anyone like other tuning keys to reccomend that will fit...or know where I can get replacements in the US?
Thanks people of MG!