(New Cheap Bass Day)
I actually brought this home last night, but was too busy playing to get any pics, and then I had to work all day today. Sorry for the crap pics, better ones coming tomorrow or whenever I have time during daylight hours.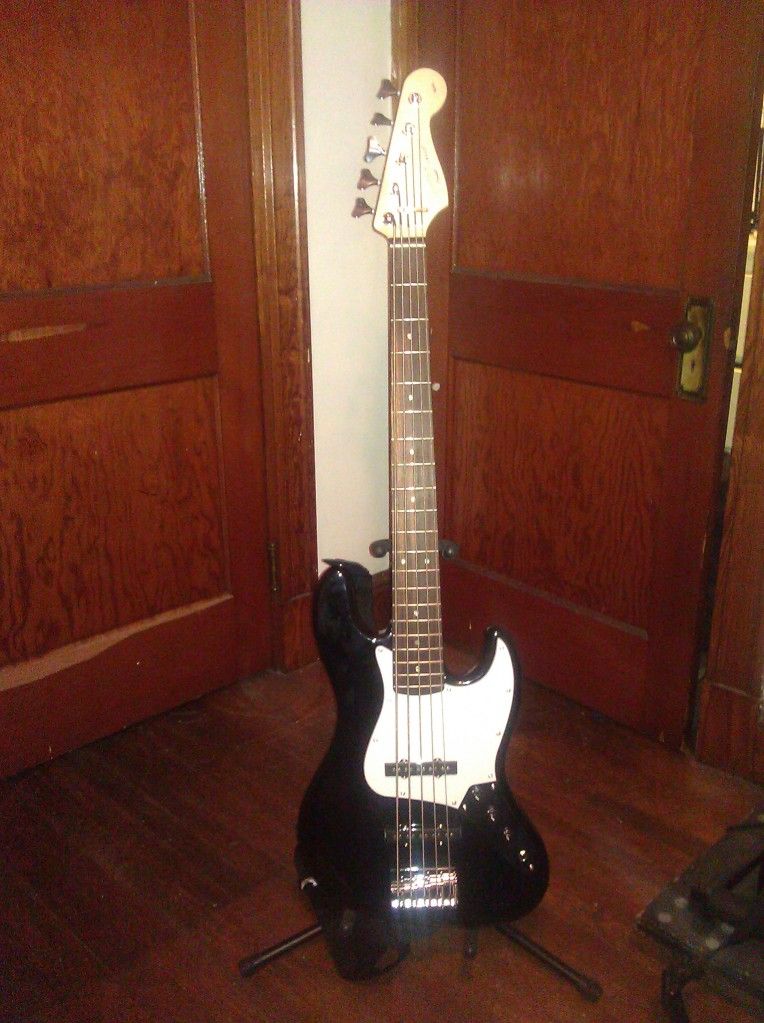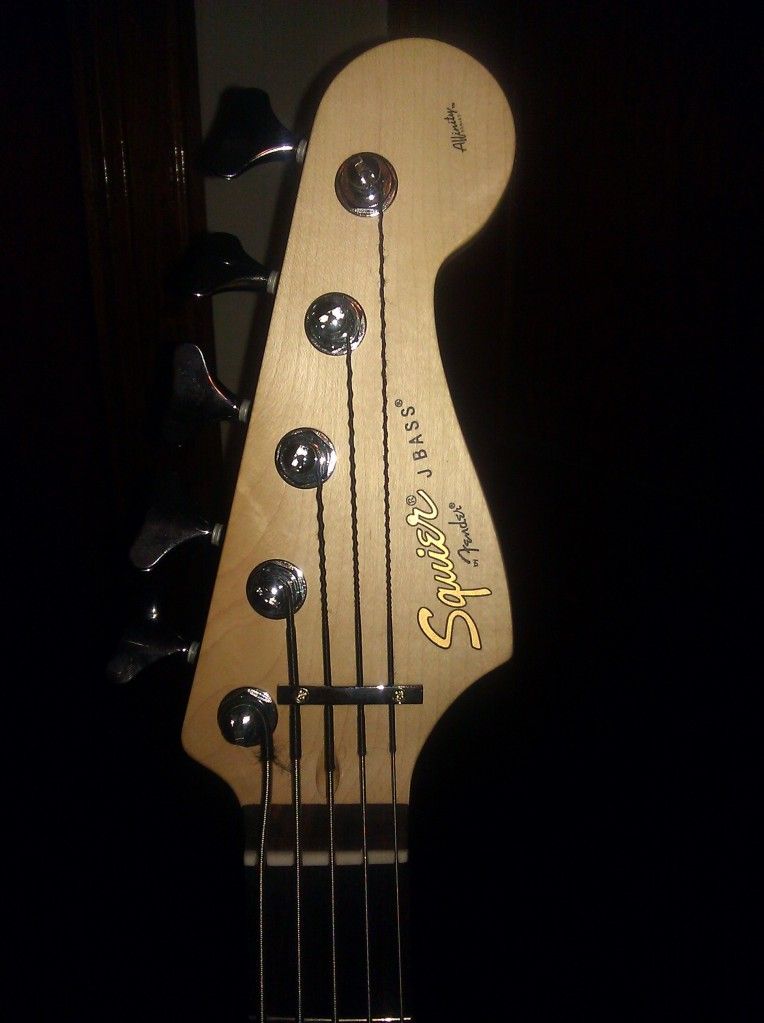 I've been in dire need of a bass for a long time, and I finally found one I liked for a price I could afford. I need to re-string this thing for more balanced tensions, and I'm gonna wire it for series/parallel at some point as well, but it sounds pretty good stock, and I like the feel of the neck. Certainly feels nicer than a bass at this price should, IMO.
Clips tomorrow, maybe.