I was tooling around my area with my girlfriend on friday before she left for college and I happened upon something very nice in a little dive of a music store.
Hmm . . . a fender gigbag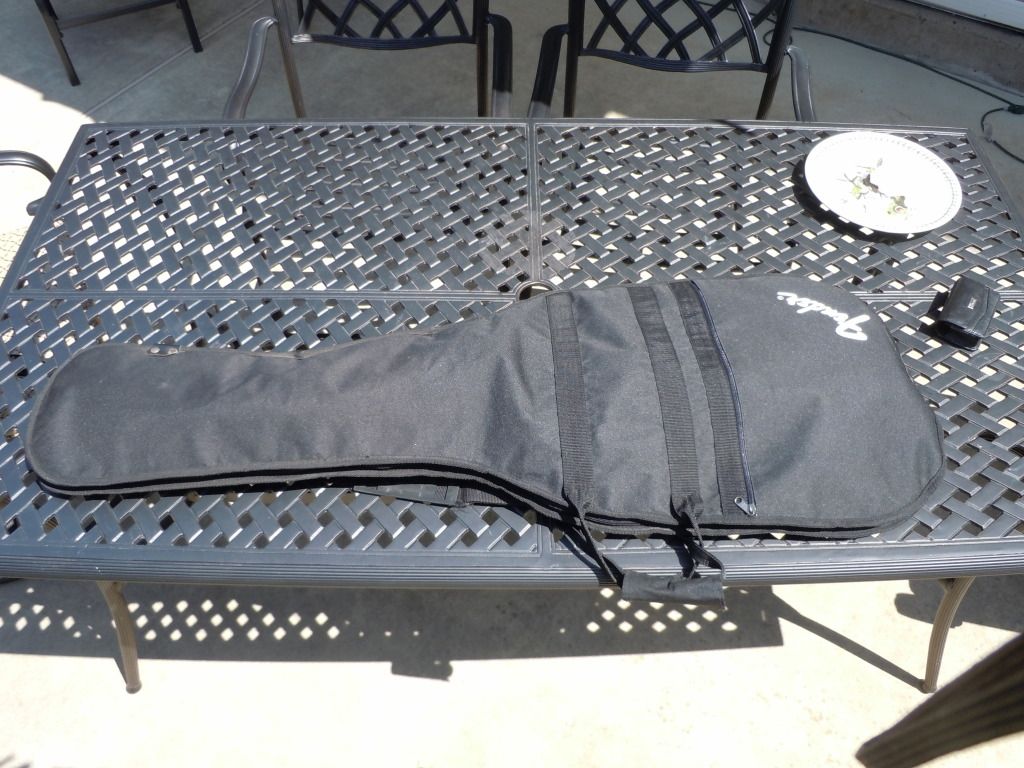 A wild bass appears!
Oh yeah, that's right. It's a 1987 or 1988 Charvel 1B. I picked it up today for 250 US including the gig bag you see here, and I'm very happy with it. It's about as mint as you can get a 25 year old bass to be, and theres only a handful of dings on the back of it. It's got a poplar body and all maple neck, and the stock pickup (ready for it?) is actually pretty nice. The jack and knobs need replacing, but that's to be completely expected with something this old. I was originally going to spend 300 on a basswood jackson similar to this come christmastime, but this made that unnecessary. It sounds really nice through my 5150ii and my 1960A, and it take distortion really nicely, i tried all the channels running through some dirty punk rock. The neck profile is godly, and for such a big instrument it's actually quite light and very well balanced.
Hopefully I can get something started where i'll be able to put this to good use. The Ferrari red colar looks awesome in person, btw, and the laquer on the neck has just started to fade to a very, very nice light yellow color.
Logo goodness!
The neck, with a nice background of the beautiful weather we're having today up these parts.
Ass shots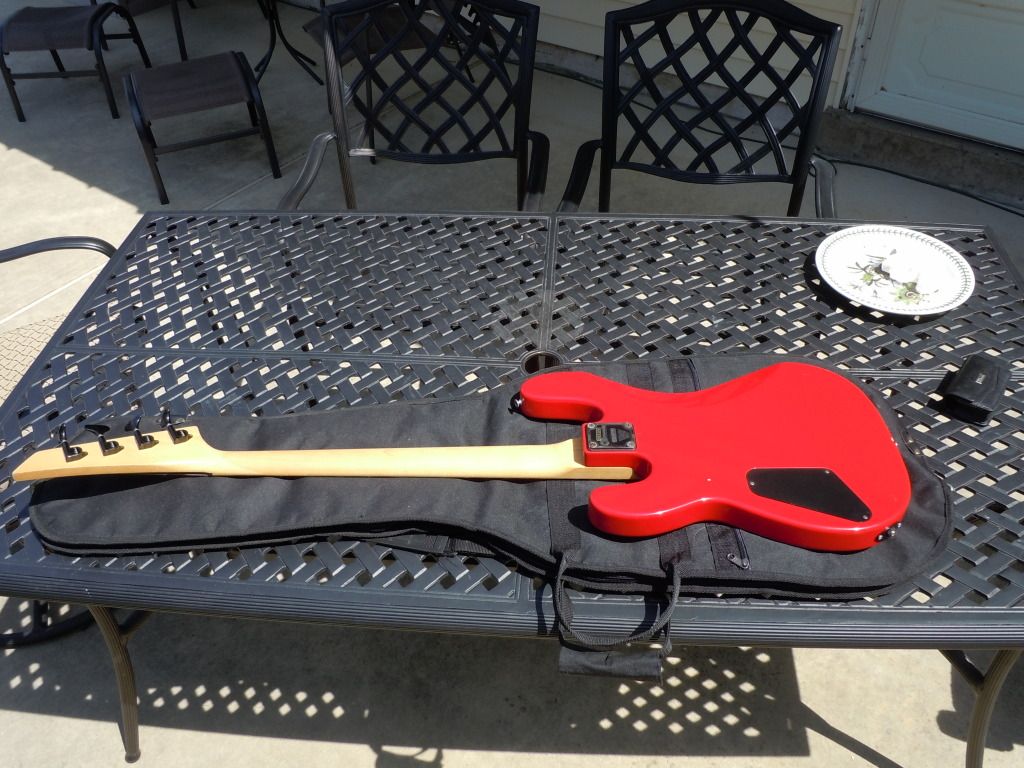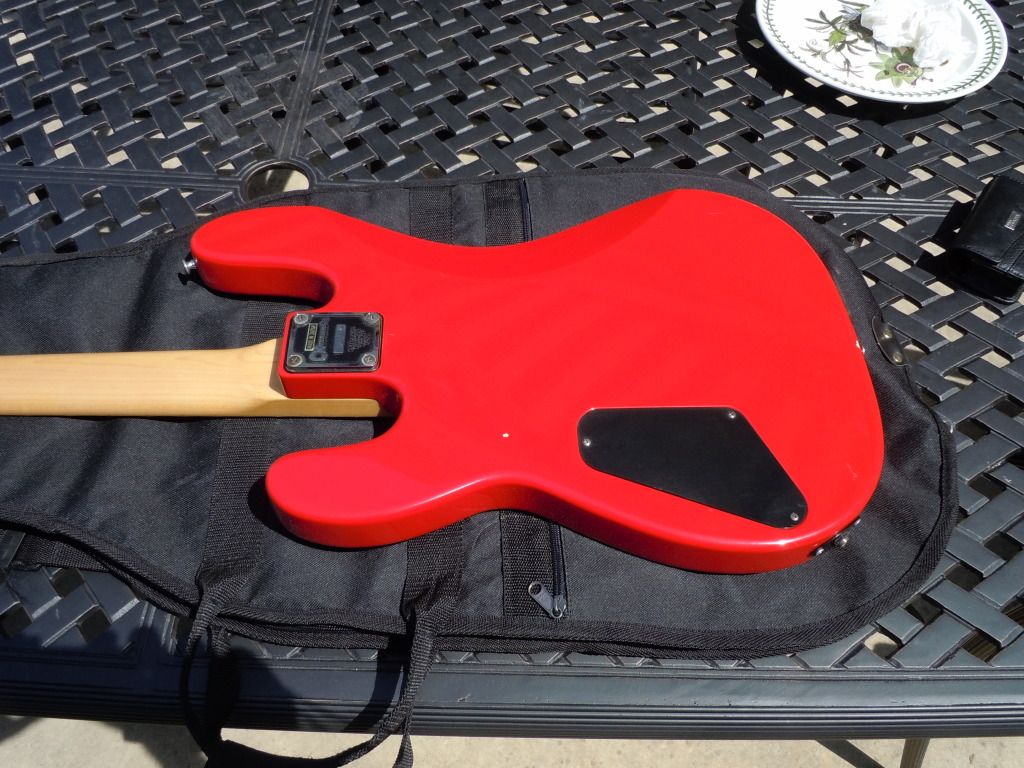 The backplate. Even if I sell this bass (fat chance), I'm keeping this.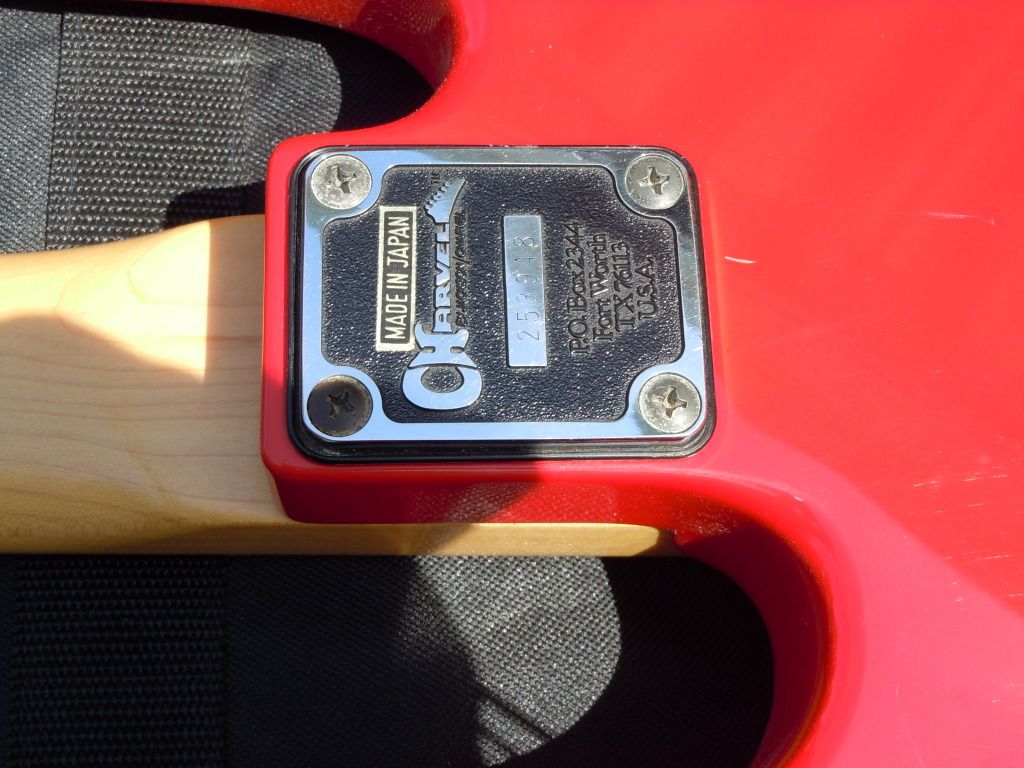 ANd finally, the happy couple, together at last. I think I'll call it Sarah, after my girlfriend.