Got this last weekend and have just cleaned it up and put new strings on. Its in pretty good condition with just a tiny amount of very cosmetic wear from the last owner who boasted - 'I've had it for about 3 years and never even changed the pickup battery'.
so yeah...
it died the day i got it home and i had to go out and buy a new battery
It would appear that during its time with the previous owner not only did the battery not require changing the fretboard did not require cleaning
So i have just fired on some new strings and cleaned it up. Here is a shitty camera phone pic!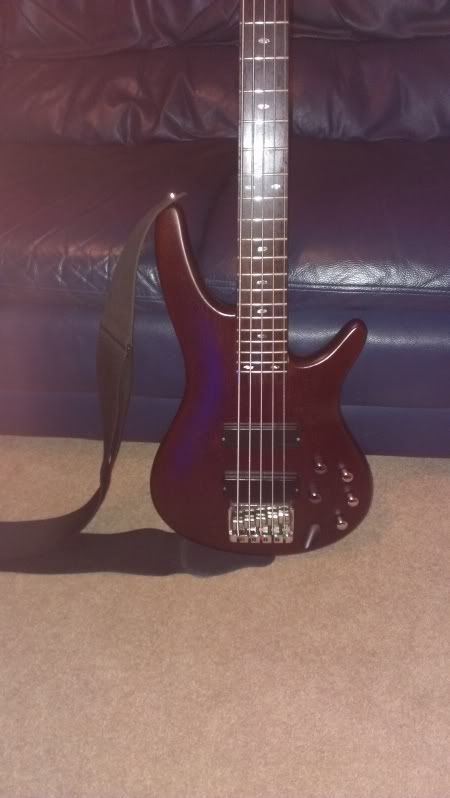 and a recording i just did with it pre cleanup and string change