Oh god yes finally. The bass I traded a bunch of stuff in for finally showed up at GC today.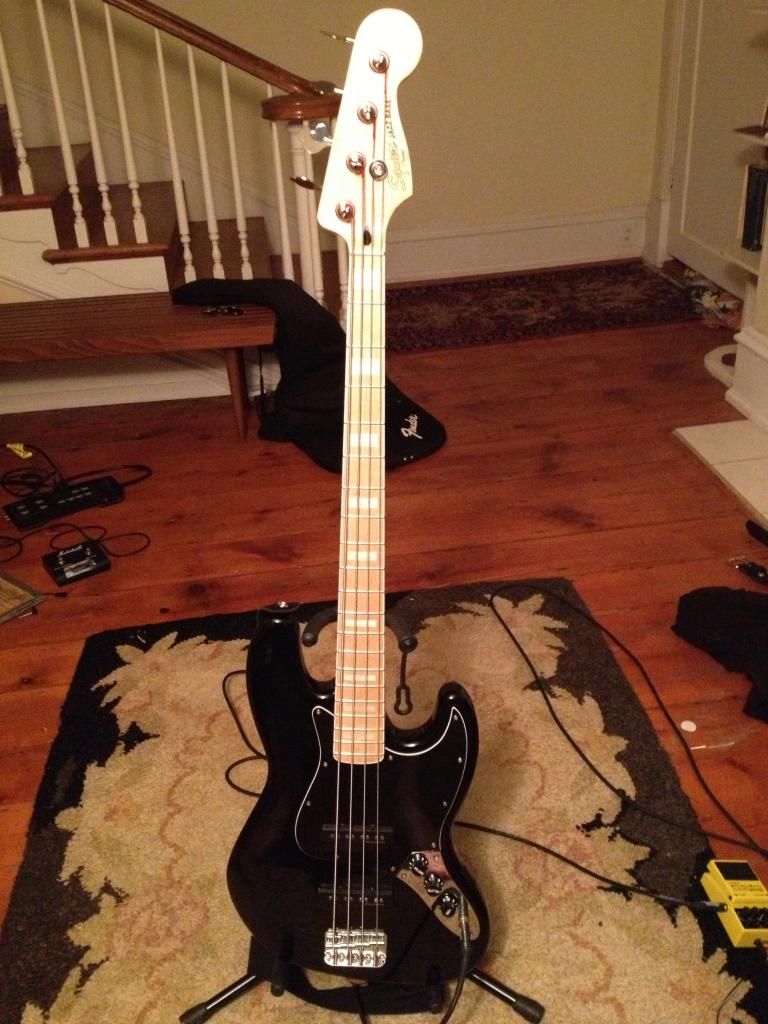 It's the Squier Vintage modified 77 I was asking about a while back here. I got one of the last ones that will be around before October due to backordering, and I'm very happy with it so far.
Some more pictures: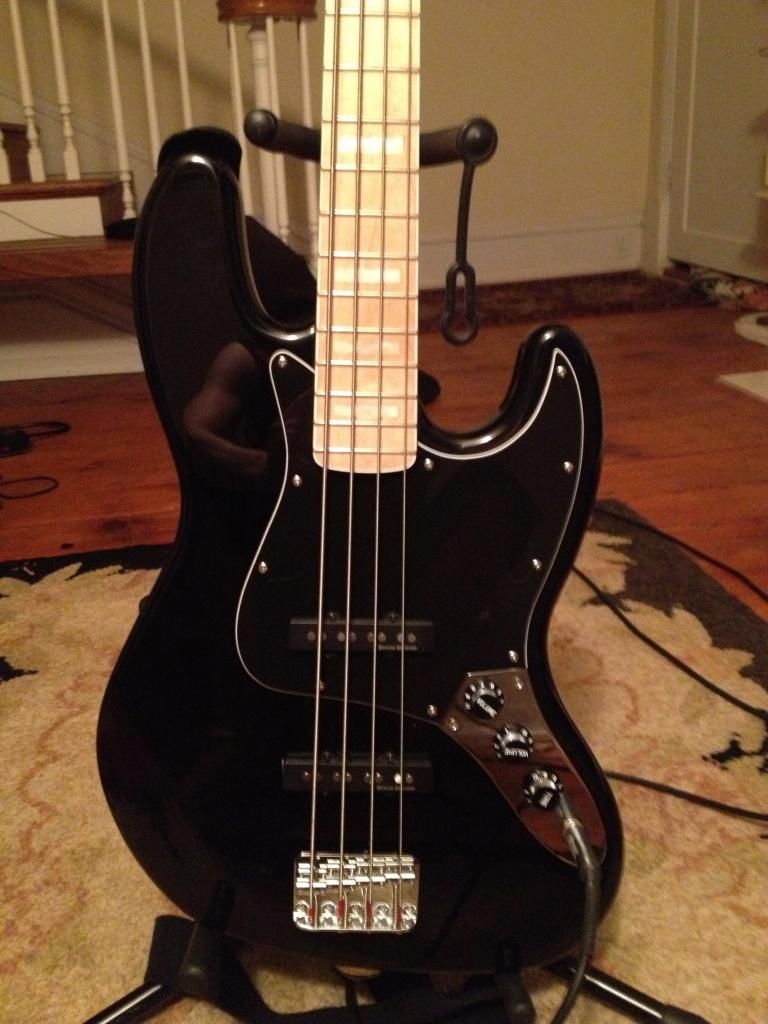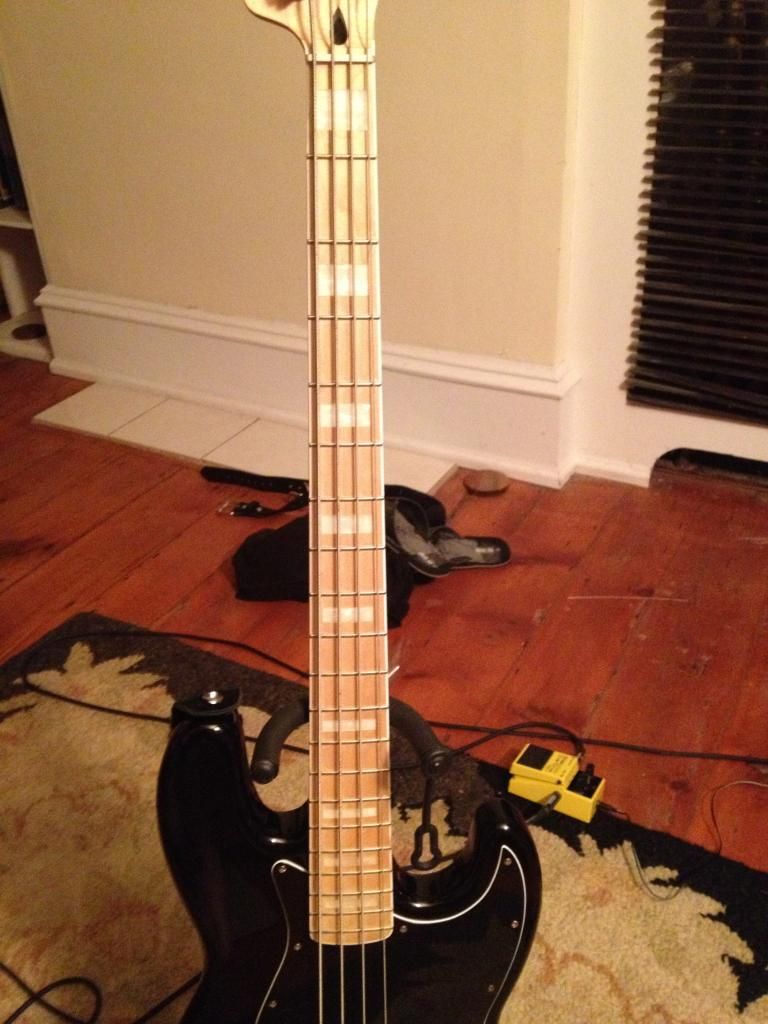 Plays great, the neck is nice and small. And this thing CUTS! It's so clear and punchy, even with the Duncan Designed pickups. I also really love running it through the pedal I ended up going back for an hour later, this boss ODB-3
It's a really great pedal. The blend knob is a phenomenal idea, and the tones I can get out of it really sound great. A steal for 50 bucks.
I definitely like both the sound and feel of this bass better than my P bass. It has the presence and cut, and its much more responsive to touch and changing the volume/tone knobs. As mentioned before, hooked up to the overdrive pedal, it can go everywhere from a perfect Motorhead tone to disgustingly dirty crust punk and grindcore tones.
Ive been running it into the clean channel of my Marshall AVT 50 combo, and it sounds really nice actually. The channel can get very clean and has good headroom, so it pairs well with any bass I've played through it. With the OD it sounds, big, clear, and super super gritty.
And now, since there's been so much discussion about it lately, I'll get to the 5150ii. I played the bass and pedal through it, and I was once again, not impressed. It just does not have the headroom on the uncrunched green channel to deal with a bass. It sounds mushy and pushed, and there's basically no way to get it clean enough to run a pedal on top of it effectively. If this was the EVH model, I'm sure it wouldn't be a problem, but it basically sounds like wet farts when i plug my bass in. So I'm definitely going to keep the 5150ii on the market (cough cough!
http://www.metalguitarist.org/forum/...ey-5150ii.html
). I'm just going to run it through the AVT for now, since it's a very serviceable sound, and actually doesn't have trouble with loudness or headroom so far, and I had it fairly loud. I've also got the Tech 21 VT bass pedal coming in the mail, so I'll be hooking that up in front of it to get lots of awesome ampeg tone without the ampeg price.
I'll post more pictures tomorrow when I get some good lighting outside, and I'm going to go back and play some dirty metalpunk and get my grind on. It's definitely the bass I was looking for.