Hey guys!
We just finished up a brand new song for the Periphery album with vocals and everything!
Its called "Attempt Insertion" and you can hear it here:
PERIPHERY - NEW SONG: ATTEMPT INSERTION W/VOCALS!! on MySpace Music - Free Streaming MP3s, Pictures & Music Downloads
or
SoundClick artist: Bulb - Hello! I am Bulb! Enjoy the tunes!
(for you soundclickers)
Btw i used my brand new Blackmachine F8 on this track, with not 1 but 4 axefxs set up into my interface with dual amps on each for octuple tracking for each guitar take! I cant imagine going back to just a single axefx now!
Here is a pic of the setup (not everything is hooked up just yet there!)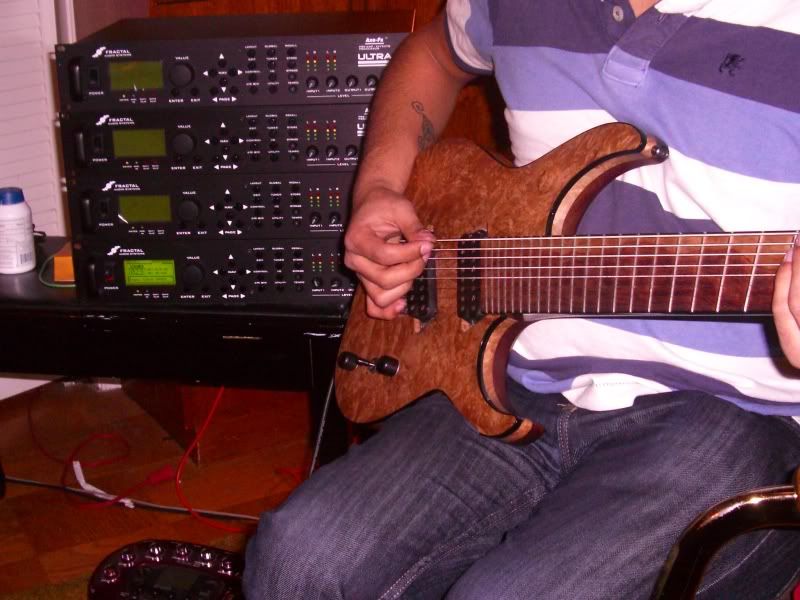 Enjoy!