It's not lined yet, I still need to obtain some foam, but hell, it beats shoving clients in my airing cupboard to do their takes
Me and the family are upping sticks soon, and our bedroom in the new house has a built in wardrobe, so I was about to throw mine away when I figured I'd chop it up and make a vocal booth!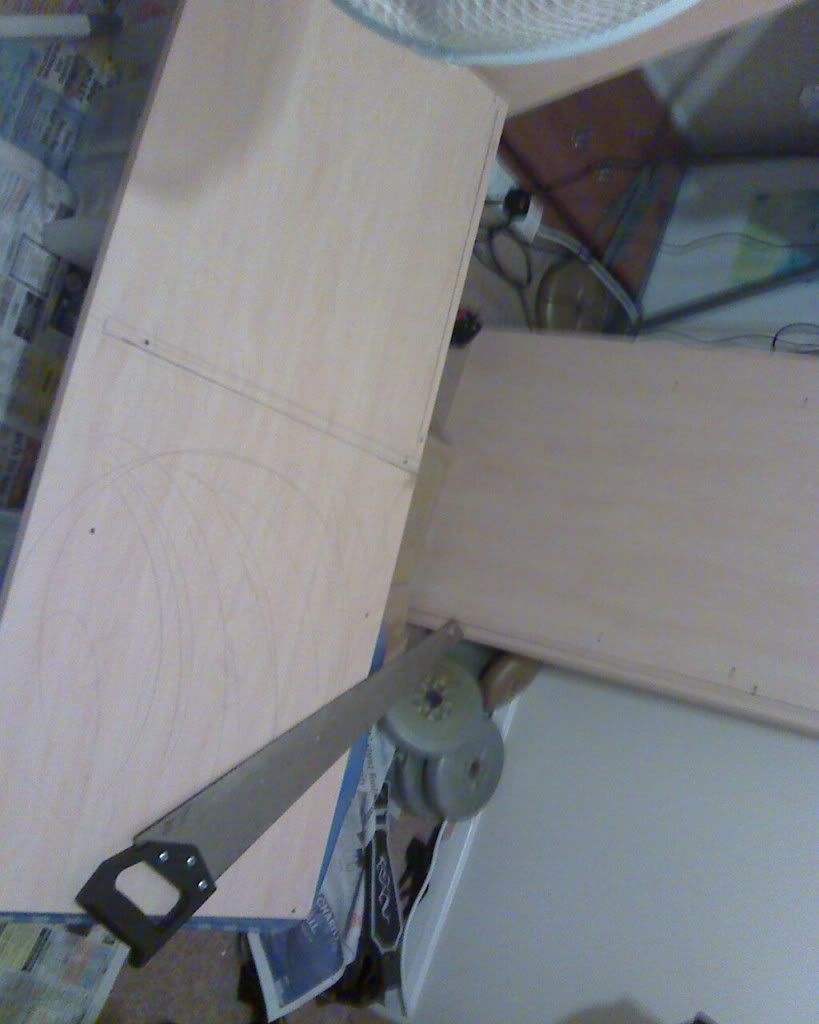 It's actually made from part of the top, the whole bottom, and 3 of the sides
Instead of using those flimsy board bits they give you to nail on the back, I actually used one part that was used to divide the wardrobe into two parts as the back, so it's much more rigid and sturdy.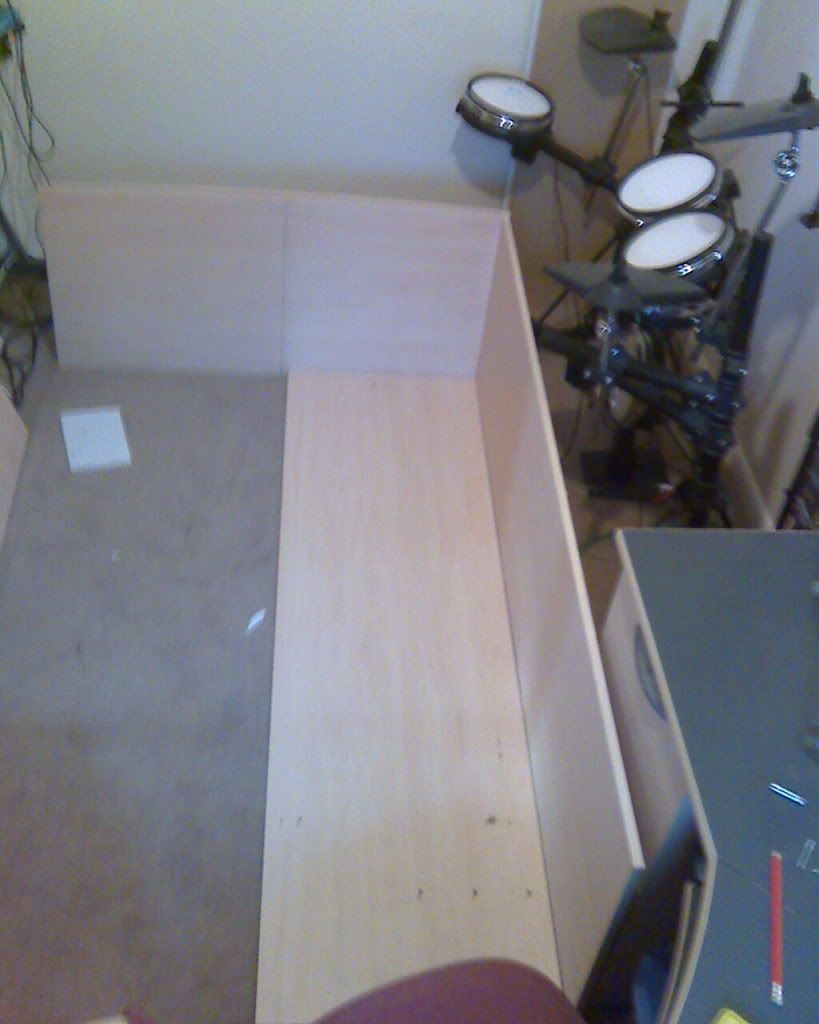 So as you can see in this next pic, it's much narrower than the width of the actual wardrobe was, but I still used the whole bottom piece without cutting it, so it's like a stand, just to give it some more balance.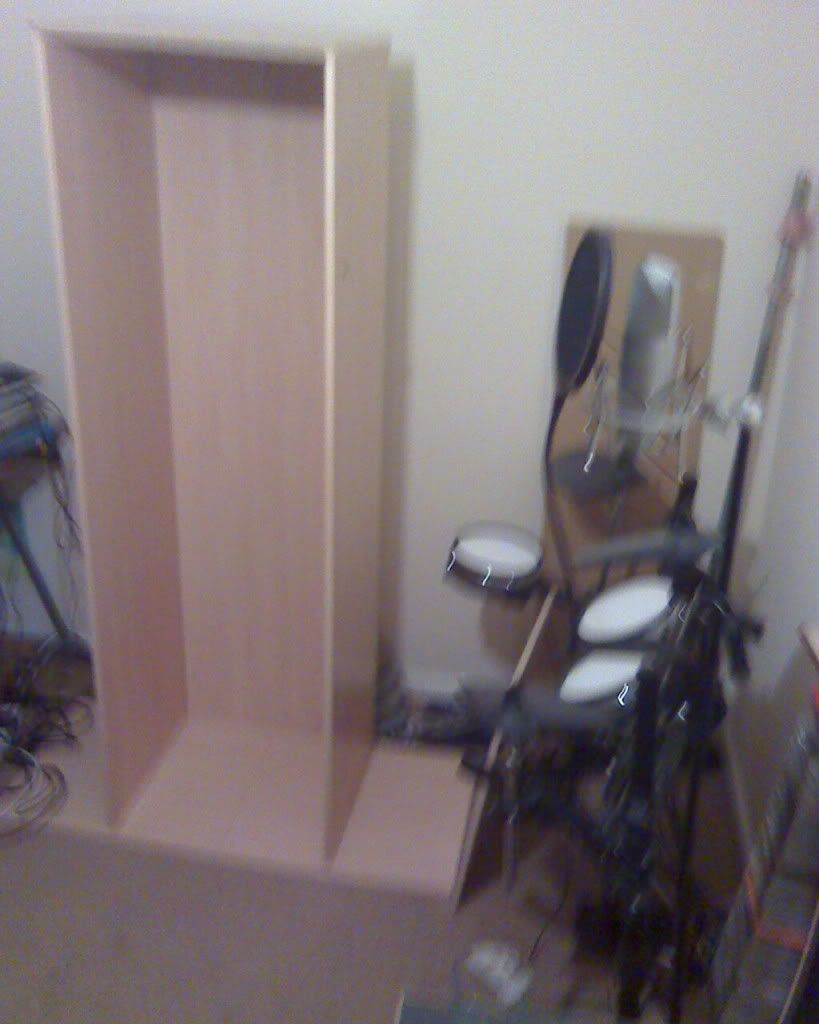 And here it is with the mic in it!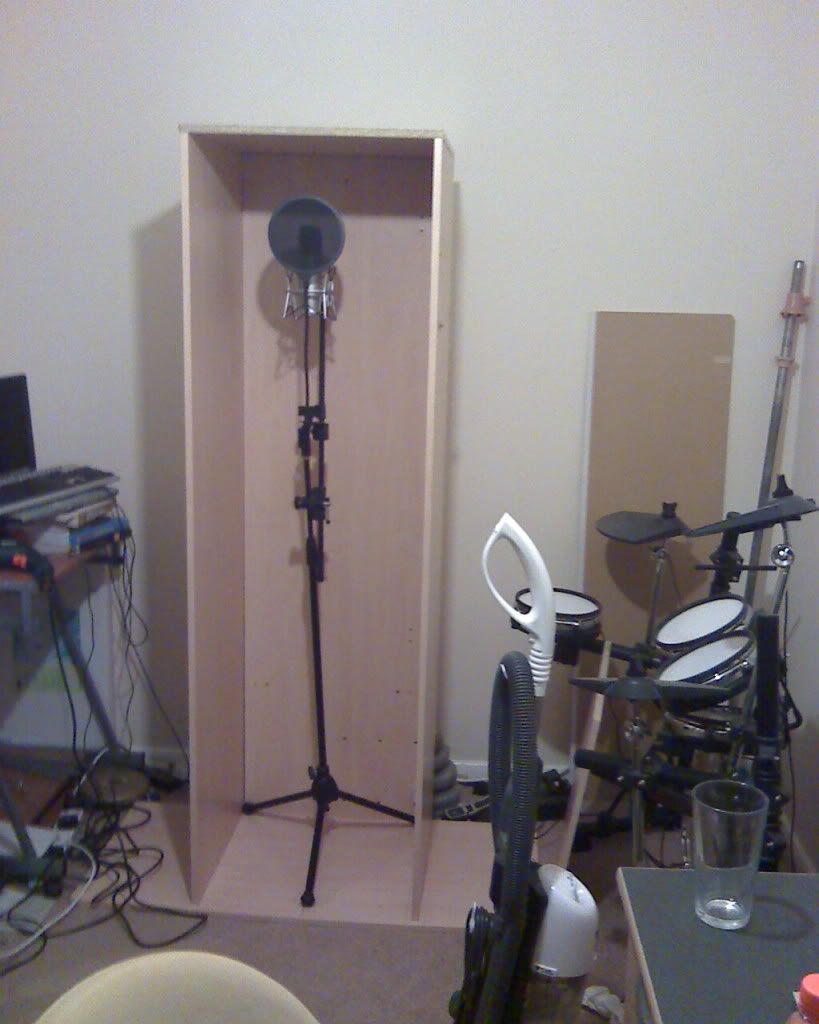 I still need to make some holes to screw the two side pieces into the one back piece, just to give it some more rigidity, but it's holding pretty damn strong as it is.