I've had everything since yesterday, but haven't had a chance to snap any pictures. Got just about everything working correctly, GC misplaced the kick drum pad to my kit so I have to wait until they send that to really be able to do anything.
First off, here's Frank, he moved with us to the new crib: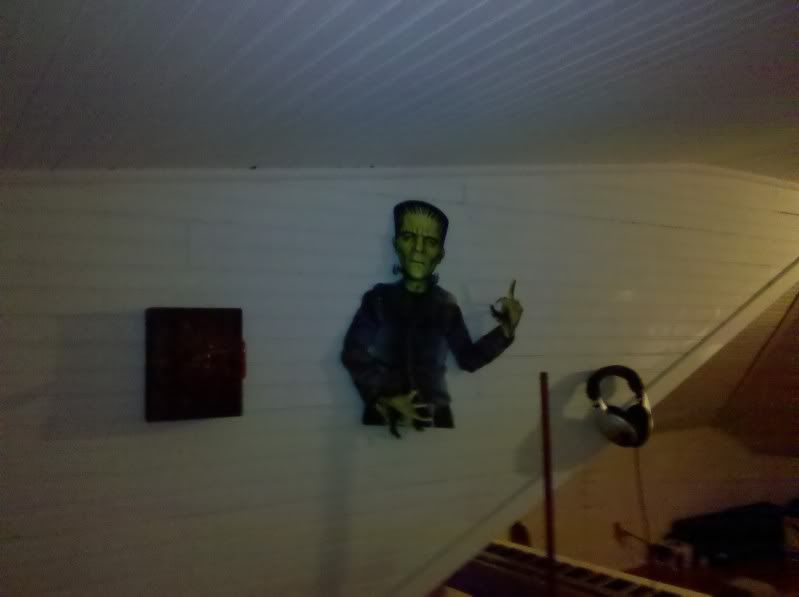 Ahh...drums! Alesis DM6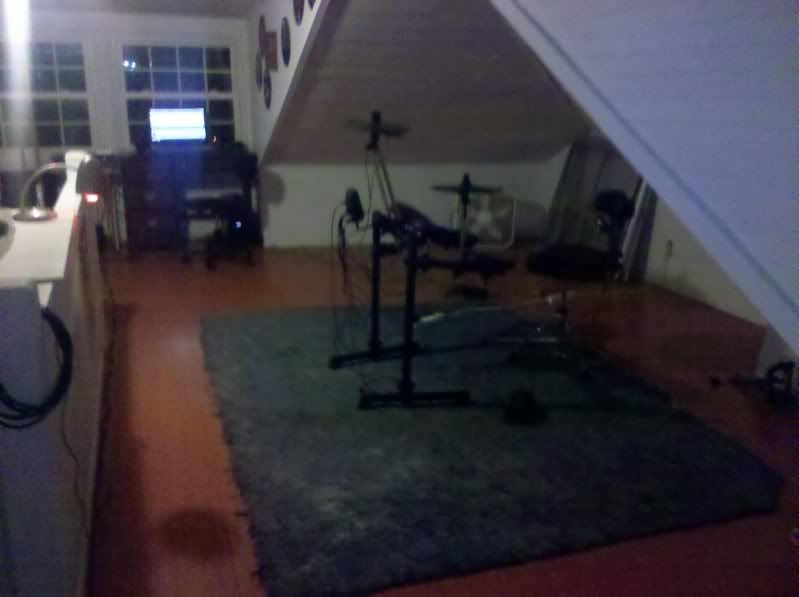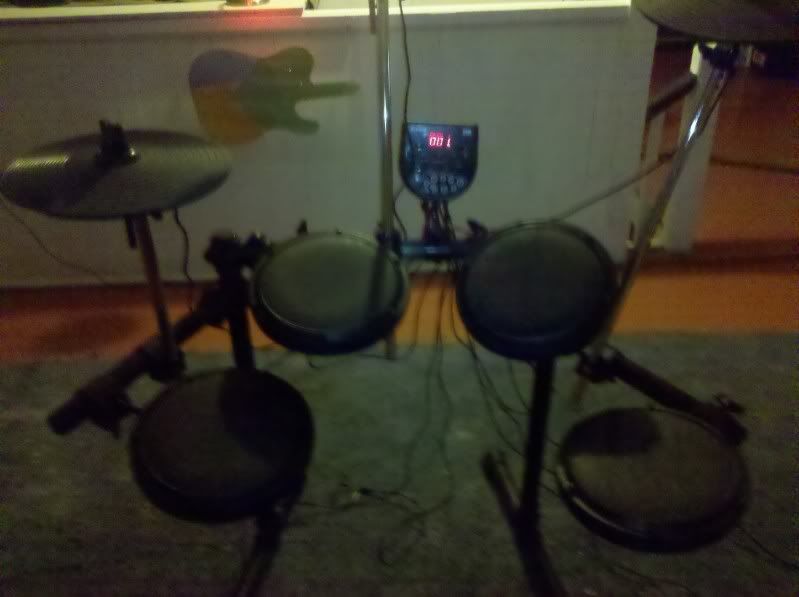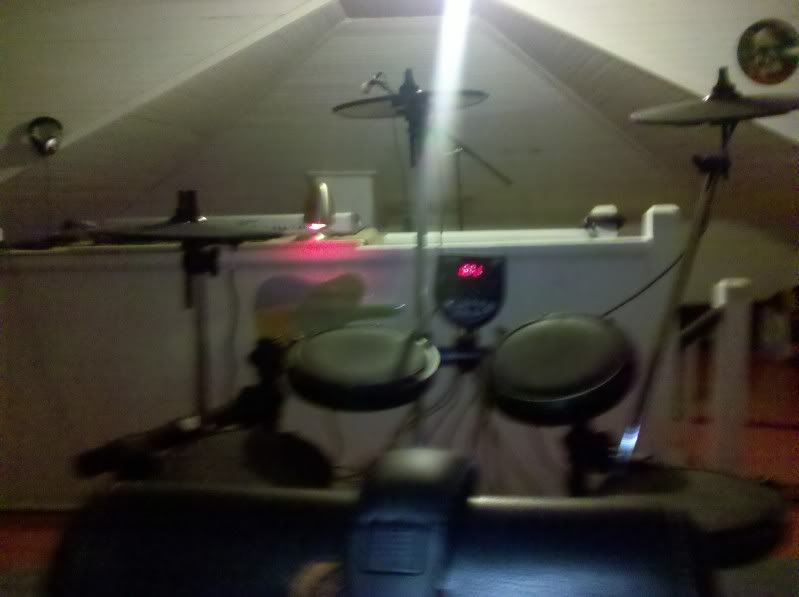 I've got them set so the 2nd rack tom is the ride, and the ride cymbal is a china (running through SD)
RIGHT SIDE TOAN! (Tascam US1641...this thing is awesome!)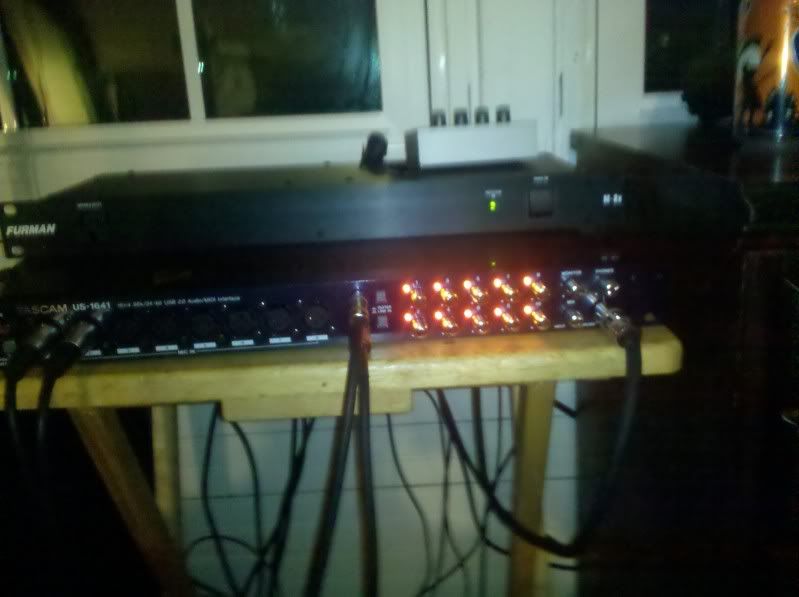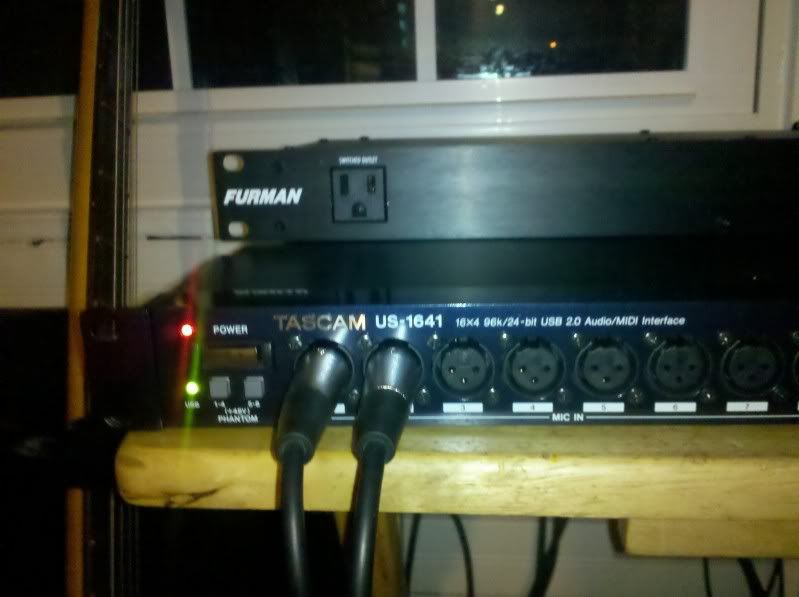 Behringer Headphone amp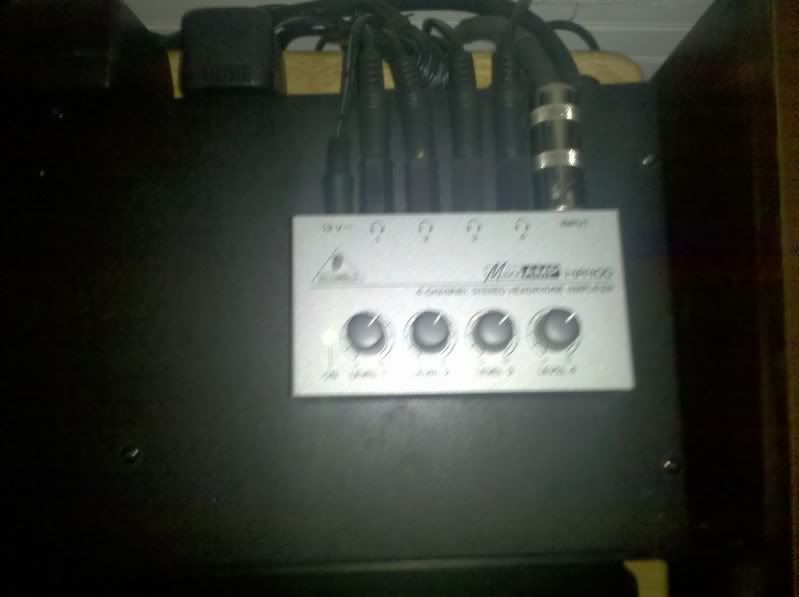 Samson HP10...a decent set of phones (x4) for 10 bucks!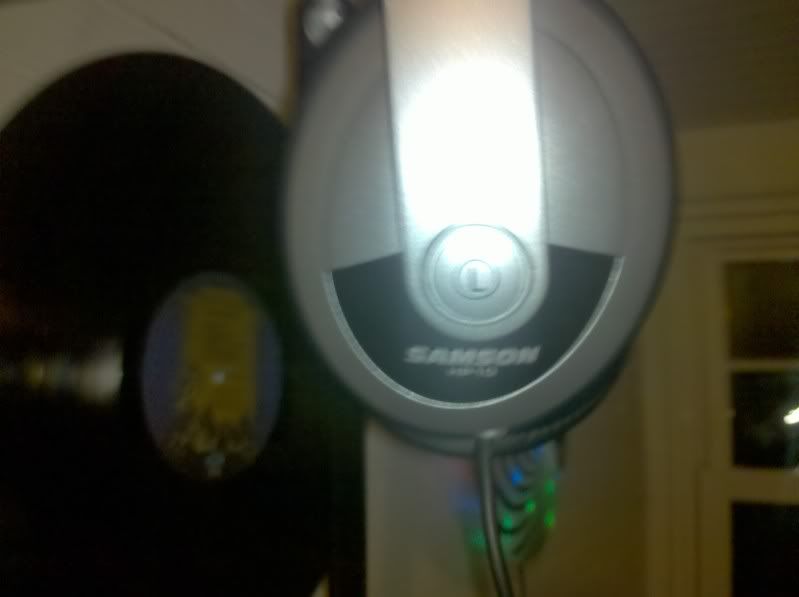 Finally moved my PC upstairs to get everything working correctly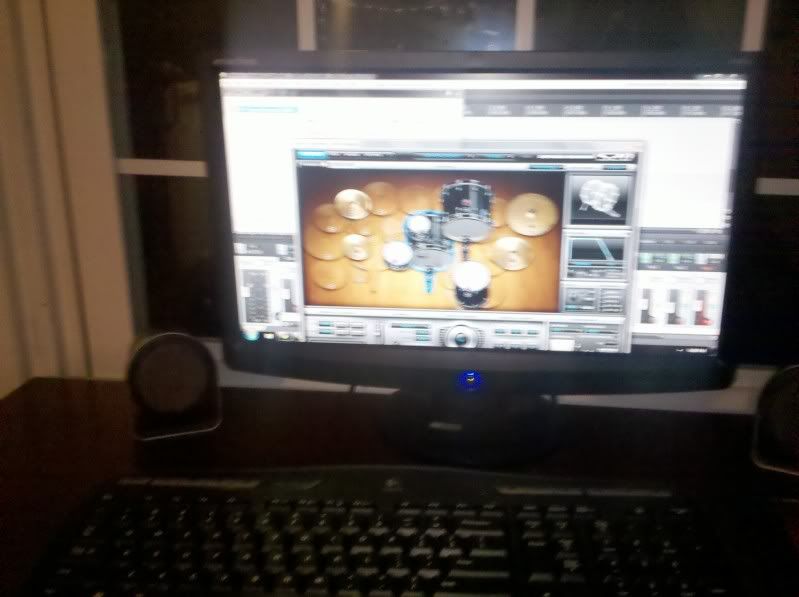 ..and I decorated the room a bit (still waiting for some posters to come
)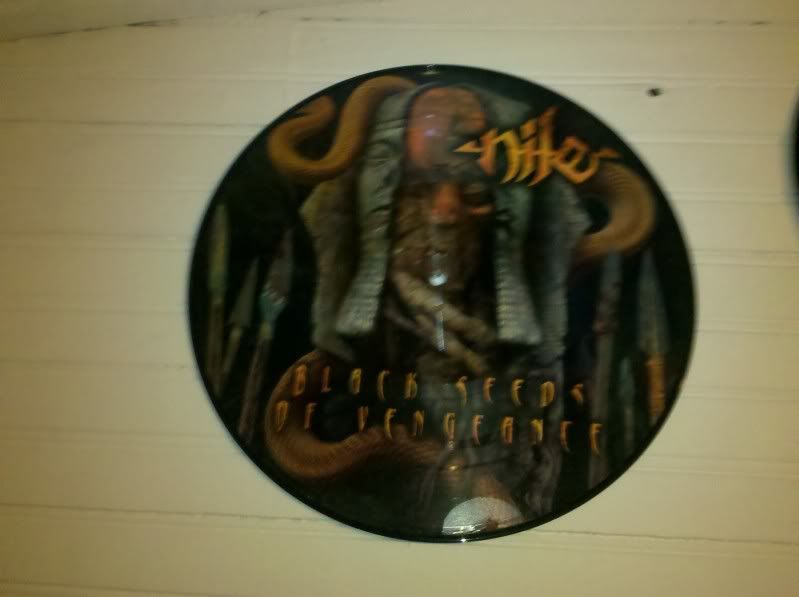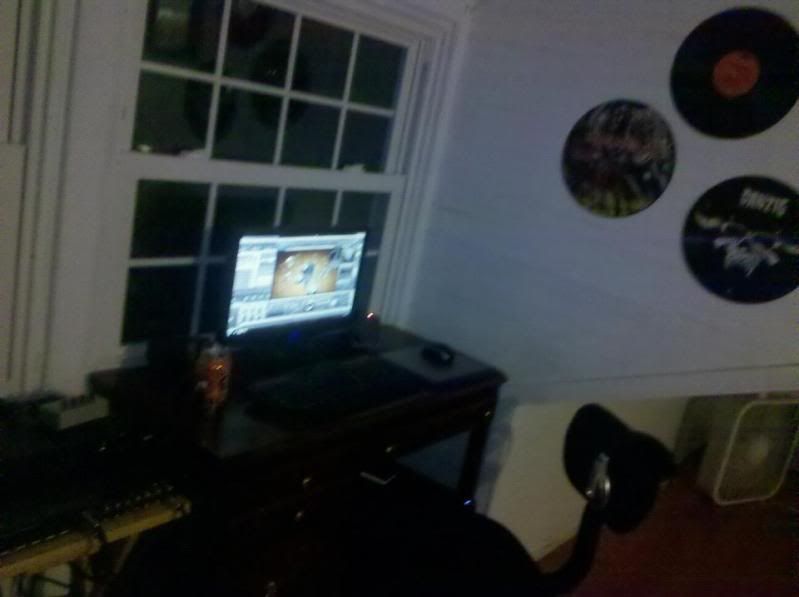 Guitars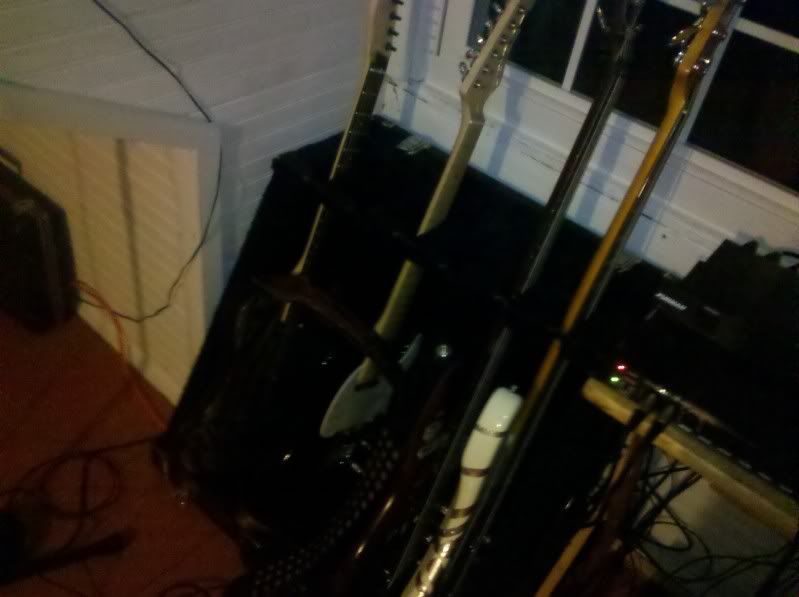 Keys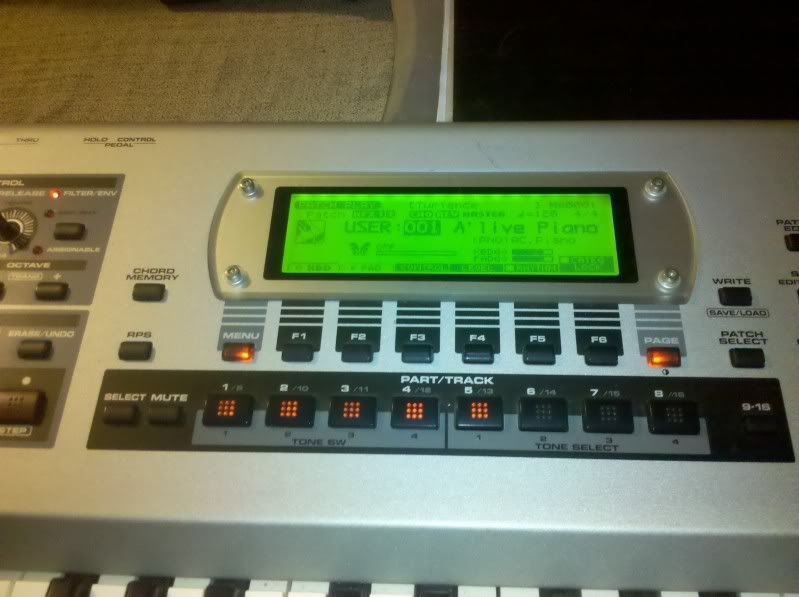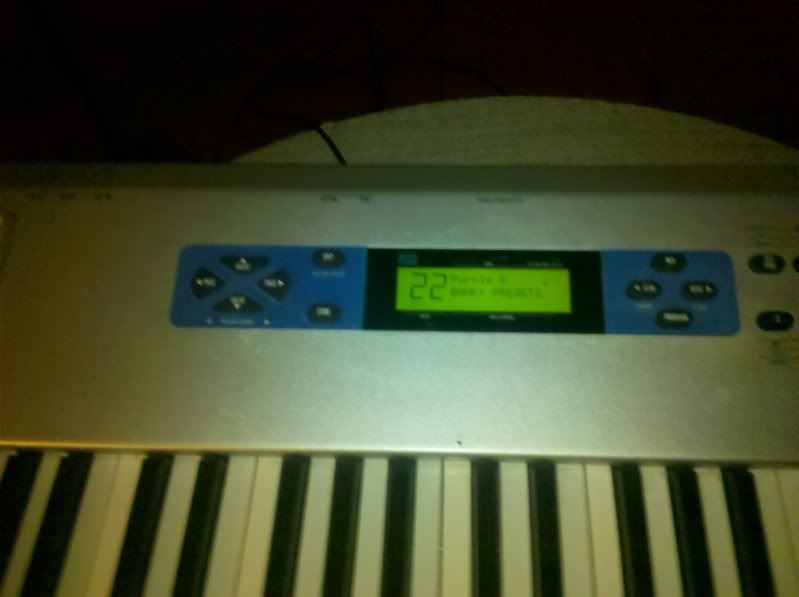 Overall I am pretty happy with everything (other than GC forgetting the kick pad :noway) it really didn't take me much tweaking to get everything working correctly. I don't have time to record any clips but I will post some ASAP....probably after I get the kick drum pad so I can do some real clips.
I also found a copy of Native Instruments B4 II on ebay for cheap and snagged it. I have the Alesis QS8 board running through midi, and it sounds like a badass deep purple organ!
I also have a mono input into the tascam so with literally two clicks I can switch between the B4 or the Alesis's sounds.