. . . when you finally get to hear the things you recorded.
After more than two months, I've finally managed to get myself a pair of studio monitors. Whats even better, they're red, and they were on sale for almost 25% off (
M-Audio STUDIOPHILE AV 40 Red Edition | Musician's Friend
).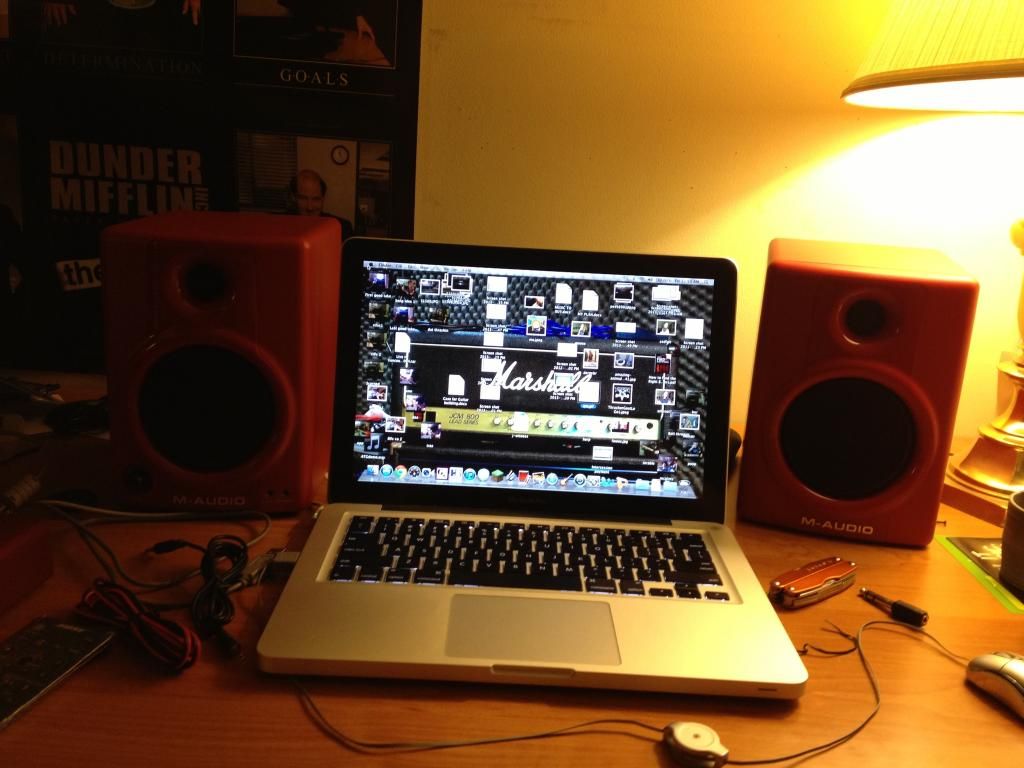 I've had riffs sitting on my computer for months, and tonight I finally got to hear them. My projects once I finish my schoolwork is going to be building my Flying V, figuring out EZdrummer, and then recording a sweet track for you guys to hear.
Wish me luck, I'm going to need it. Hopefully I can get a track up here in the next couple weeks!