Greetings
I have just finished upgrading my home studio (mostly a new monster computer upgrade) But a few other things. Pics first, even if they are shitty phone pics: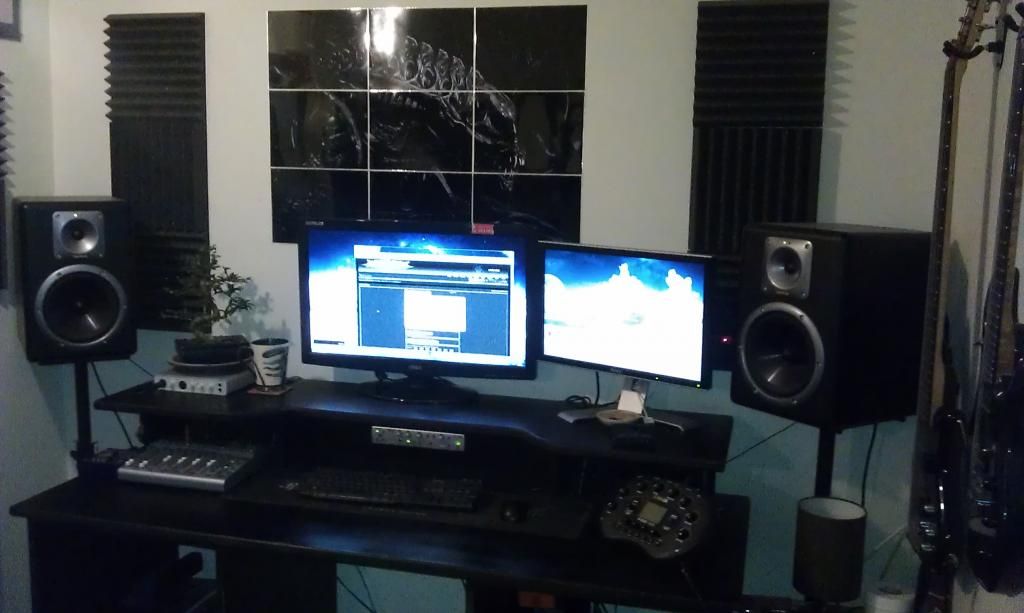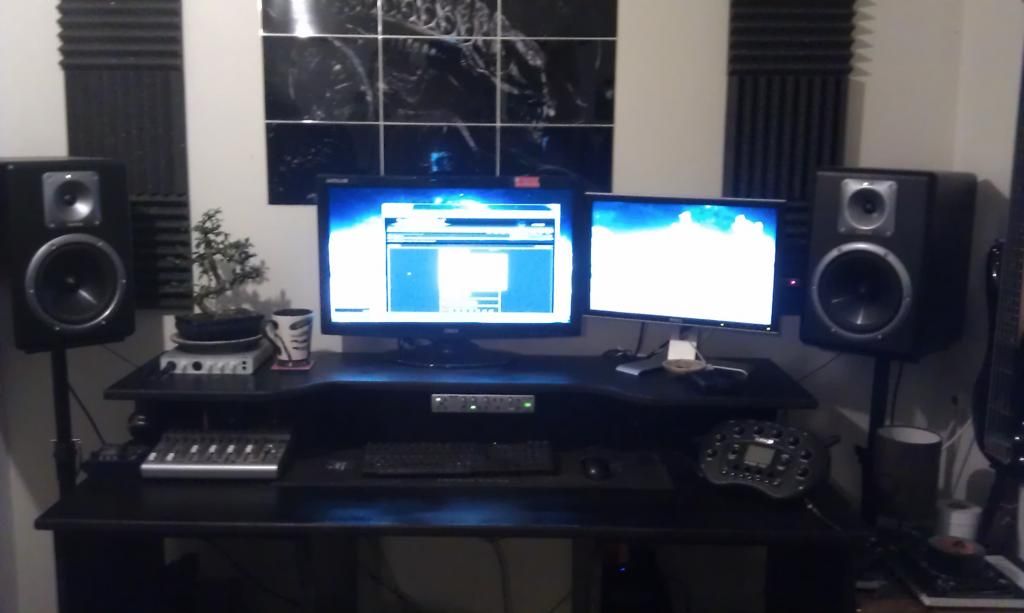 One bad thing is that some monumental tard put a huge red sticker on it which I am currently half way through scraping off. Ball ache!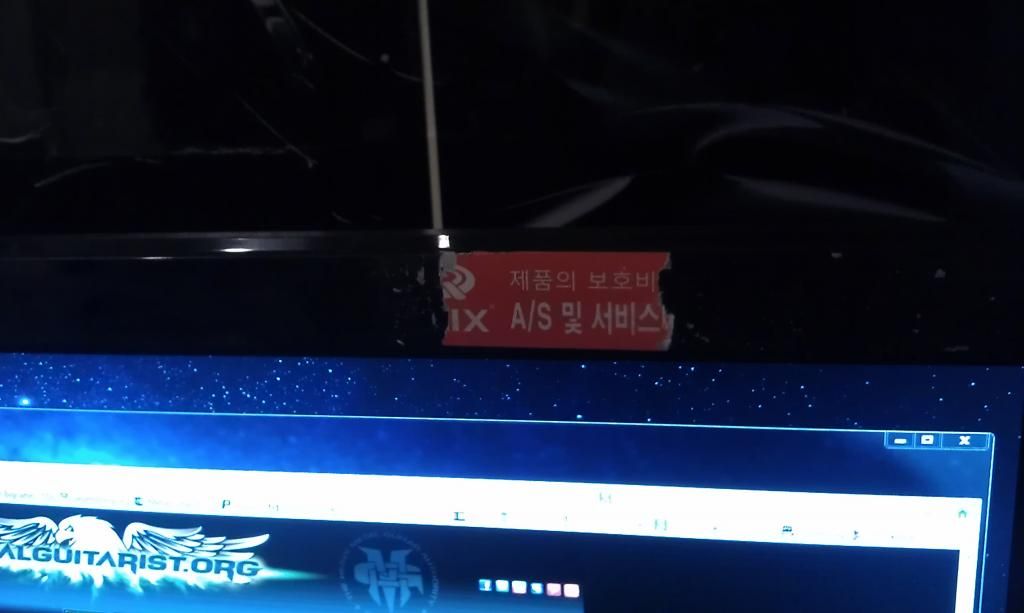 This is when I first turned it on. See the extra screen space and big red stick o' shitness! sorry its a bit blurry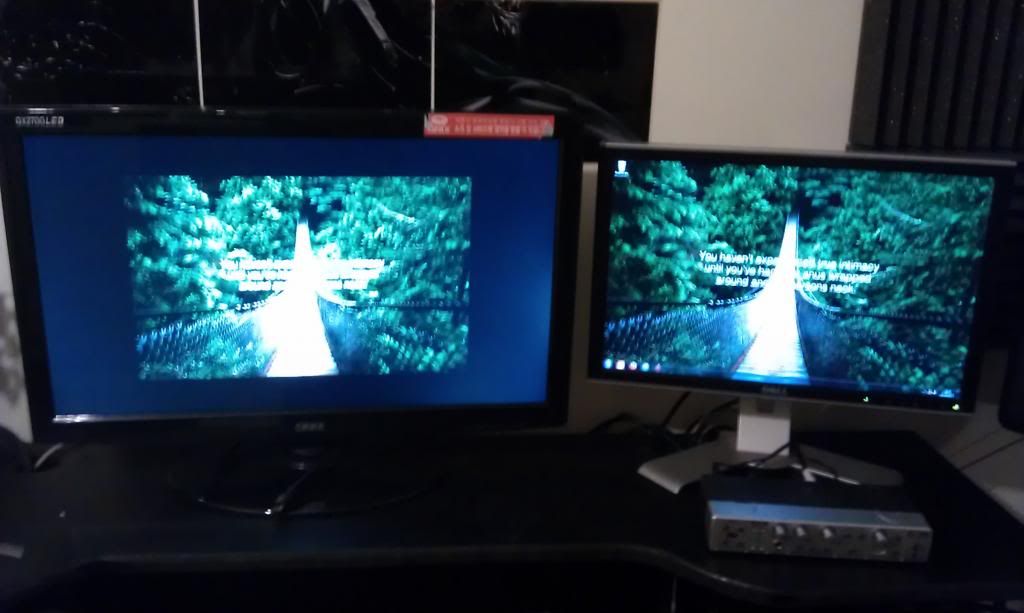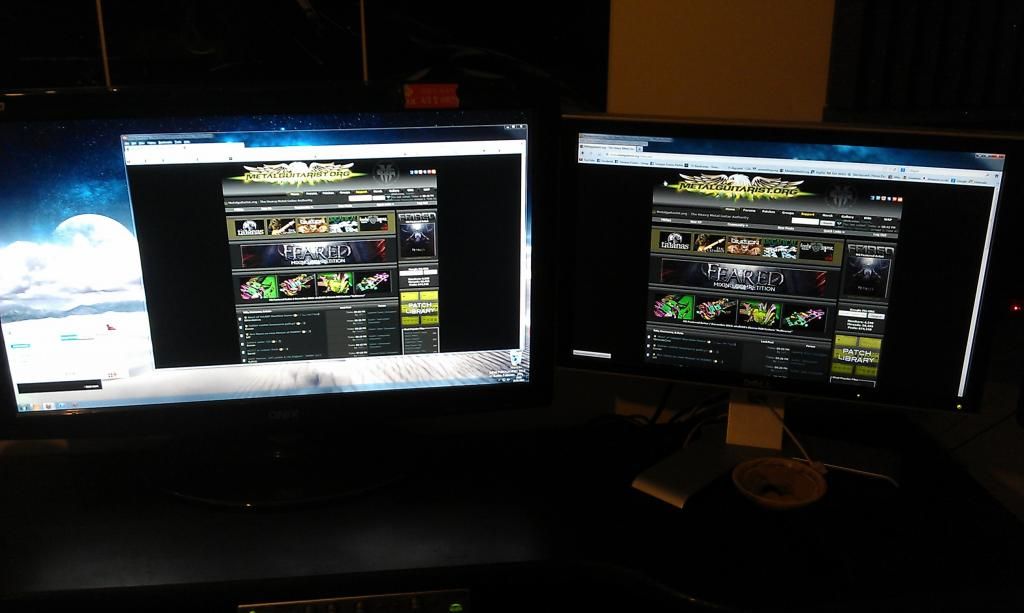 Cubase looks epic!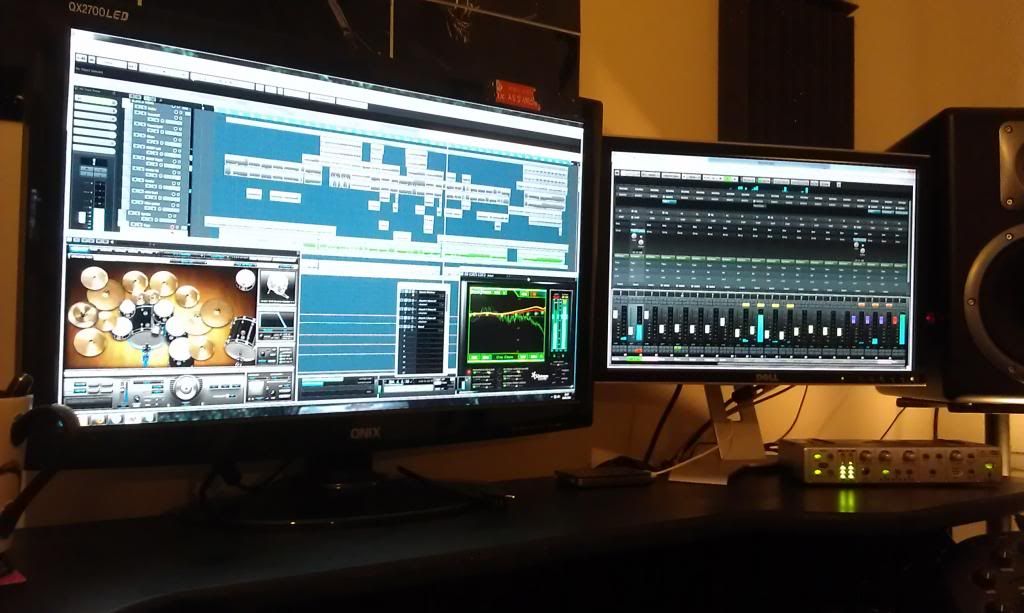 The basic bizz on these screens is they are A- stock from Apple, however you can get "Pixel Perfect" ones, which I have and
is
pixel perfect.
I also have one of the better ones which has x2 HDMI inputs, x1 VGA, built in speakers (A bit shit but really loud, so acceptable). Usually these Korean screens only have 1 DVI-D input and that's it.
Here is the exact one I got (you can only get these on ebay at the mo)
Perfect Pixel Qnix 27" QX2700 LED HDMI Evolution 1.4a 2560 X 1440 S-IPS Monitor | eBay
This is a very accurate review on the model down from mine. This vids one is just DVI-D in and not guaranteed:
[VIDEO]http://www.youtube.com/watch?v=NbyT9lDEtjM]Qnix QX2700 27" 2560 x 1440 IPS LED Monitor Review - YouTube[/VIDEO]
This screen is AMAZEBALLS! I will definitely be getting another
I run my Xbox via 1 of the HDMIs which is even more amazeballs!
Other than the screen I am now rocking a TC Electronics Konnekt 8 interface, heavy duty speaker stands and my new PC is speccing:
Intel Xeon x2 quad core processors
x2 TB hard drives
x1 60gb SSD - Windows and Cubase 7
x1 256gb SSD - Everything else for Cubase. All my audio files, plugins and libraries.
18gb RAM
Radeon HD6790 graphics card
27" & 20" monitors