Fuck yeah!
After working out some ground loop bullshit, I finally got my Yamaha HS80m Monitors up and running. They are excellent! You really get a good feel of the audio from them without colouring. They are a challenge to mix with but in a good way.
Get a mix sounding good on these and it will sound good on anything.
It did mean getting a new mixer which is just a Behringer 1204USB shit thing. I dont like Behringer at all but they are cheap enough and this will do the job.
I also got some fucking shrimp! They are awesome.
Currently have 4 Tiger shrimp and have 3 Red Rili shrimp on their way so I can say I have a Chandrian on shirmp. Any fans of The Name Of The Wind will get the reference
so far only 1 is named and is called Elodin: Who knows the names of all things. Infinitely wise and just as crazy! (Yes I am reading the books again haha)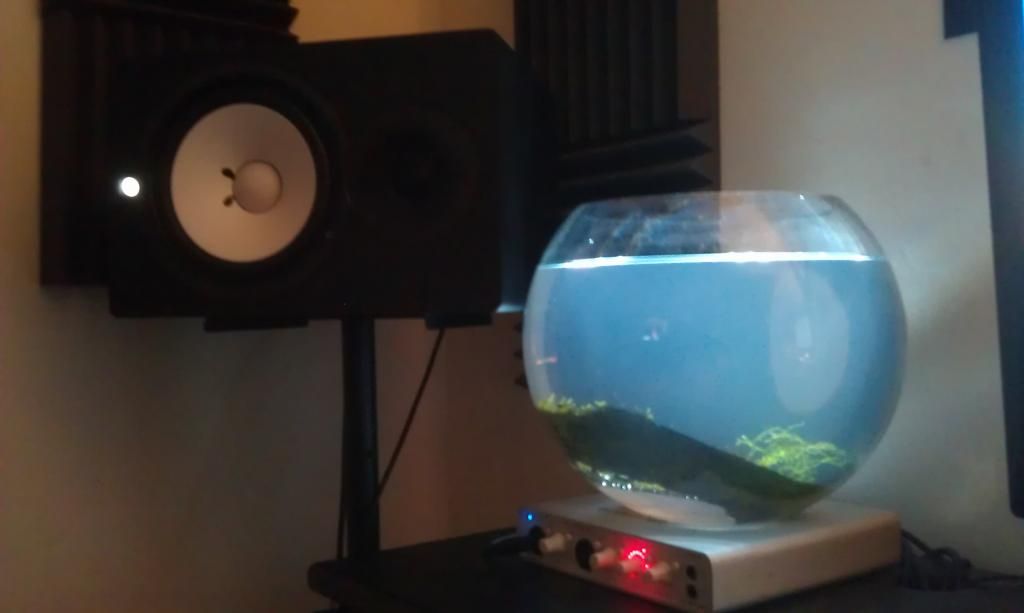 Sorry for the shitty pics but done on my phone and the shrimp are still only small (about 10mm)
They will get at least double that up to about 25mm