Wasn't really thinking of keeping these but decided they'll come in handy now that I've got a drummer in my band.
4x SM57s
2x SM58s
2x Samson C02s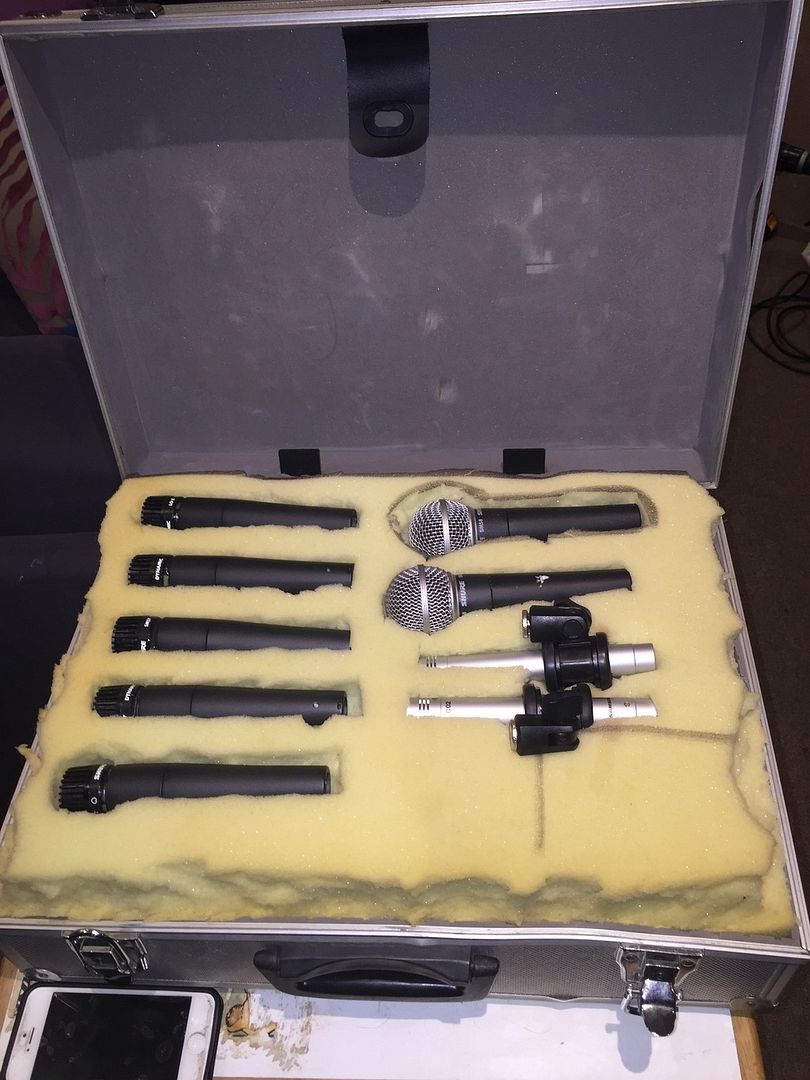 Already got a 57 and a 58 so that gives me enough mics to fully do a kit. However I need to get a kick mic so I'm thinking of getting the SM7 I've been wanting for a while for vocal and kick use.
At the rate I'm acquiring studio gear I might have to open a studio again. Then again I prefer to make money instead of lose it.