Well my Bass Driver is about 20 years old now. It's served me well but when the pots started going on it, I opened it up and cleaned them up but in doing so had to remove all the jacks due to the awful design of the case. The only ones I could get ahold of were too tall to let the unit go back into the case so it sits on my desk like this.
So I decided it's time to replace it. I stumbled across this Bass DI+ at a pawn store for $40 so brought it home.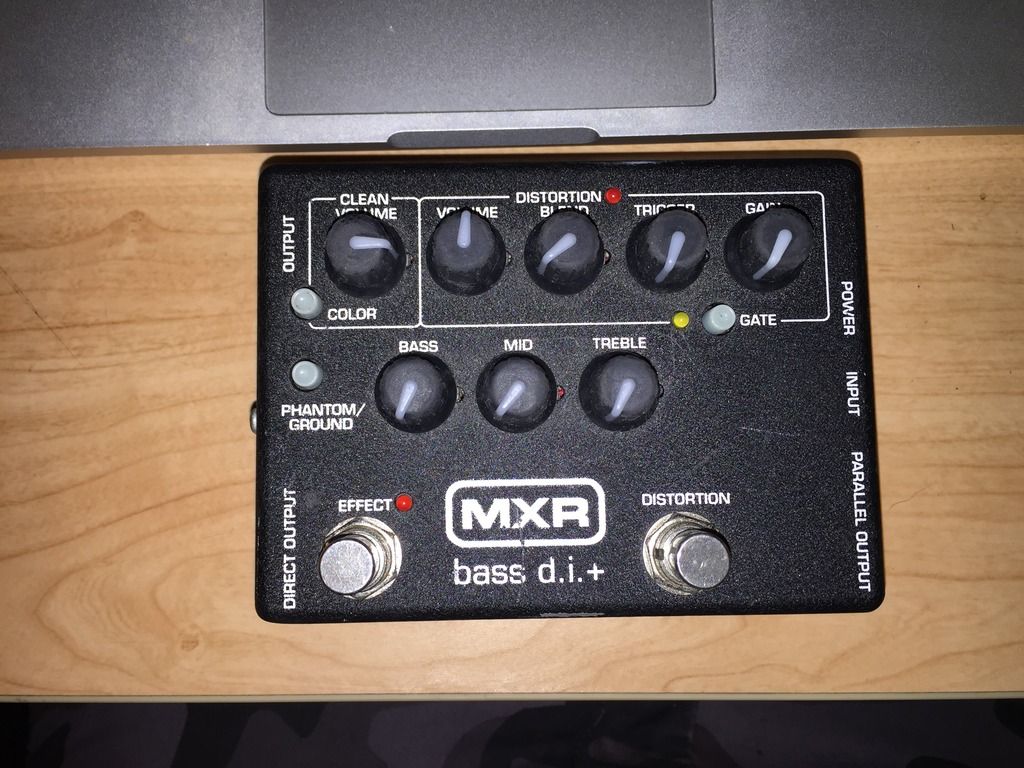 It is a monster. The Sansamp was a great standard and had a very particular tone but had its limitations. The Bass DI+ is more versatile and I am finding the tone for metal is one up on the Sansamp.
It has all the same basic features; phantom powered, parallel output, switchable bypass and a blend control. However, the DI+ also adds in a full 3 band EQ which I love because the EQ on the Sansamp was lacking for me. The distortion is also switchable which for live applications is awesome but also to allow immediate checking of the underlying clean tone. The gain on the DI+ goes from the thuddy kind of SVT tones you expect, but when you dime the gain it goes into a whole other world that is fucking awesome. Add to that the inbuilt noisegate on the distortion and it is in my opinion a MUST HAVE for recording metal.
Here's a one take fuck around I did with the DI.
Basically started with the raw signal, then turned the MXR on, then engaged the color control, then engaged the distortion circuit and started messing around with it in varying levels and ratios. It was just my Ibanez ATK300, tuned to drop C, into the DI+, then straight into my 1818VSL and Logic with only a compressor running.
https://soundcloud.com/version-six/bass-di-test