... cause as soon as this thing is done, I'm whip-lashing my way across the US to your house and we are going ridin', mother fucker!!!
This is a '99 Redline FS880. Redline's "retro" version of the 80s Redline RL 20II. 100% 4130 chromoly frame and fork. Mega awesome bike. Always dreamed of owning an original because they were made for taller riders(like R.L. Osborne, the dude the original was made for) but they were always so damn expensive. These FS880s are pretty hard to find also since dudes like me are snapping them up and re-finishing them to look like the originals.
And the originals are going for mega-bucks so this will do just fine. Plus, the "U" brakes are more to my liking. They weren't available on the originals, to my knowledge.
The frame and fork are in awesome shape for a 12 year old bike. Has a couple of really tiny dents but nothing that bothers me or can really be seen unless you really look close. There is a tiny bit of surface rust on the chrome but I can scape it off with my finger nails so no big deal there. Came with all the parts(including brand new 48 spoke rims!), minus the brake cables and chain but those parts are cheap to replace.
Well, I'm off to shop for parts!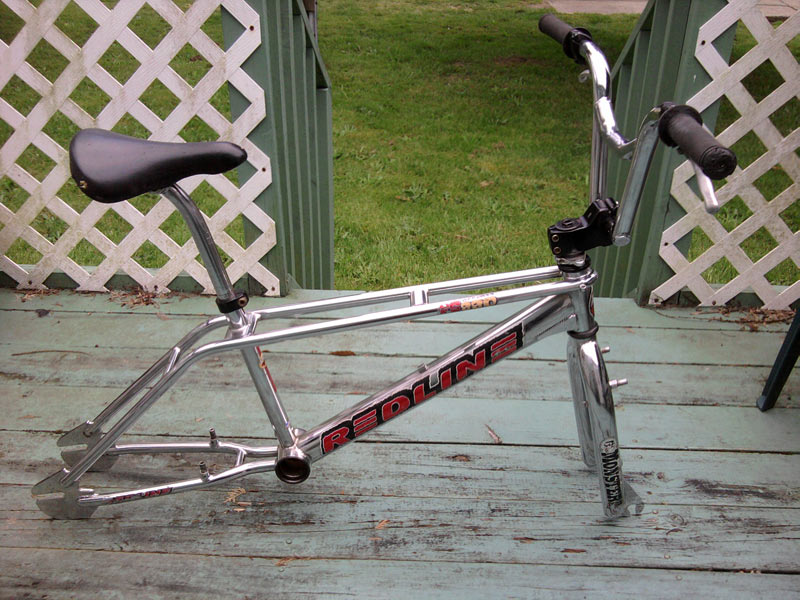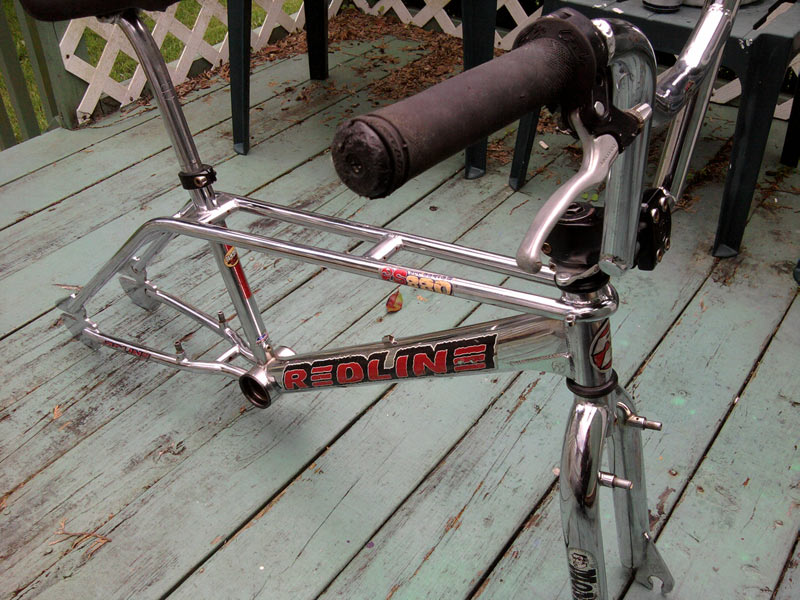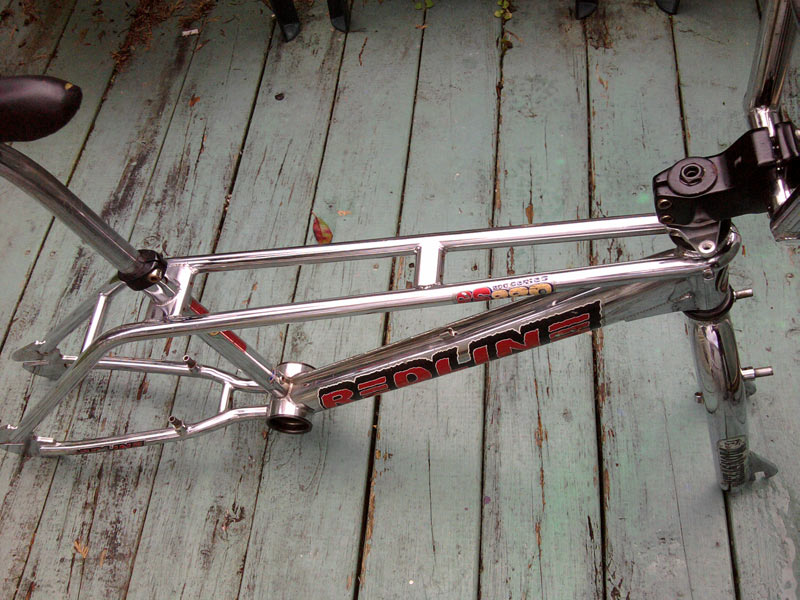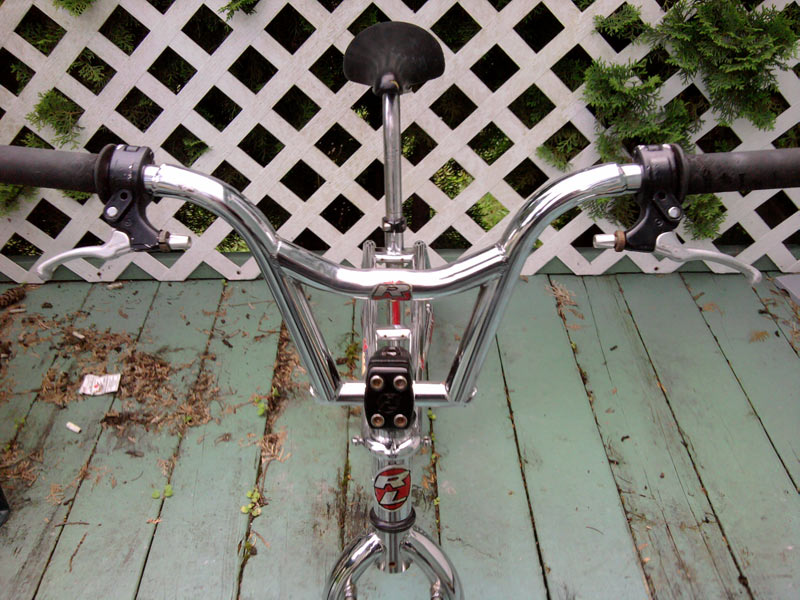 And this is what I plan on making out of this, eventually. This is one of these all 80s retro'd out:
BMXmuseum.com Bikes / Redline / 1999 Redline FS 880