Got one of the final "big" pieces for the Redline today(plus a bunch of other shit I'll include in this thread that nobody cares about
).
I finally found a sweet fucking fork that doesn't weigh a metric fuckton and is chrome!!!
Behold the Odyssey Classic Flat Fork! The thing weighs about a 1/3 of what the original fork weighs. I've been obsessed with the weight of my bike so I've been slowly trimming the fat.
The Redline started out at about 35 pounds and is now down to 28.75 pounds with an Eastern fork on it. It should be down to about 27 lbs once the Odyssey fork is installed, which it super damn light for an old school flatland bike. I already throw this thing around like it's nothing but I want it lighter!
It was originally powder coated black then stripped and "show chromed". Other than my greasy finger smudges in the pics, it's absolutely perfect.
Fuckin' Odyssey!
Built in bearing race. Works with standard or integrated 1 1/8" headsets. Awesome.
In the mean time I also got some sweet bling'd out rims, bitches! Primo Son of a Bomb sealed hubs laced to some G-Sport Avalanche double walled chrome rims!
And yesterday I just ordered a sweet ass anodized red headset:
And a pile of Stolen Thermalite pegs. Super light weight.
Also, on the trimming the fat front... I did some custom modding to the frame myself.
The old rear dropouts looked like a humpback whale trying to chew it's way through my rear axle.
Now, after some clever measuring and cutting, they now look like sharks trying to kill their way through my rear axles!
I like sharks. Sharks are winners and they don't look back because they have no necks. Necks are for sheep.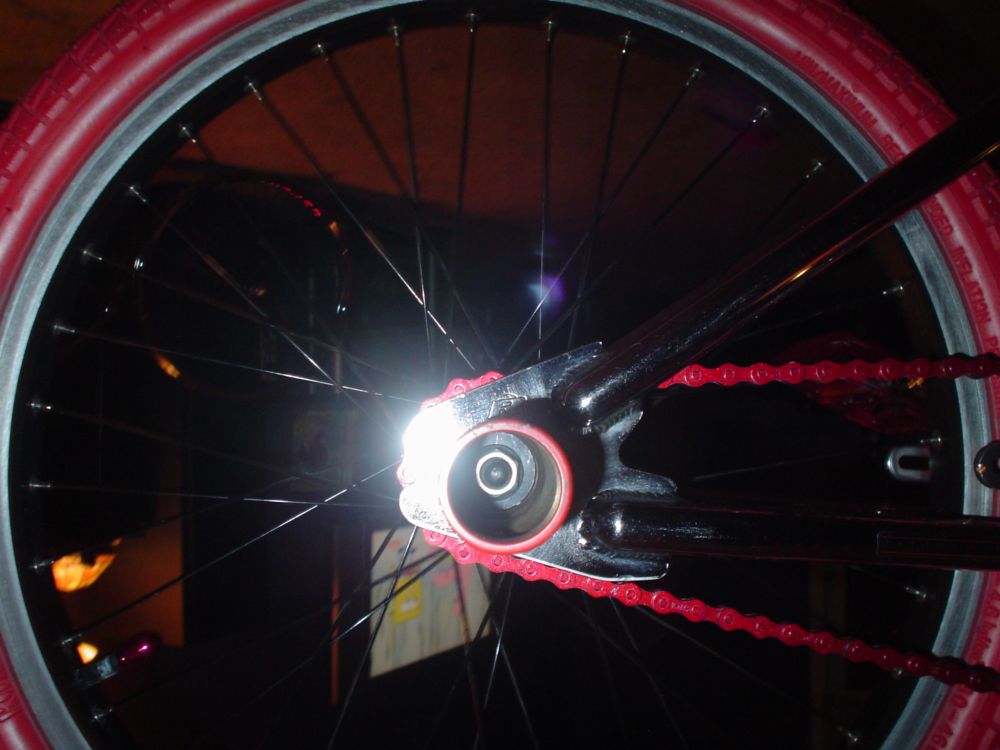 I know it doesn't seem like much but doing that seriously lost 1/2 pound of weight off this som' bitch.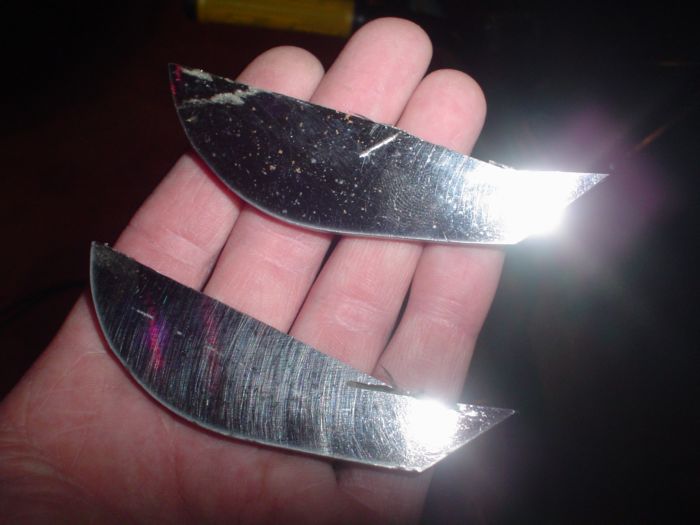 Here's a pic of the complete bike as of a month ago for good measure:
... and a shot of me doing a decade for good measure.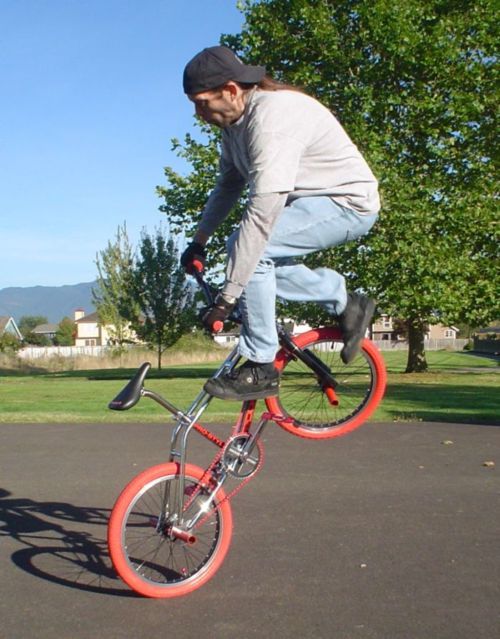 And nobody here really gives a shit other than Chris but I'm off to install the forks!