Well, it was actually yesterday.
My Stolen Saint XLT 24".
Been waiting a month for this som' bitch to show up. Apparently these things are harder to get than Drew's album!
Haven't really had a chance to give it a proper shake down other than riding around the block but hopefully this weekend I'll be able to take it out and properly break some bones.
Enough chit-chat.
Beat up box shows up at 11am Monday morning. Had things to do so I had to wait til later that day to open it.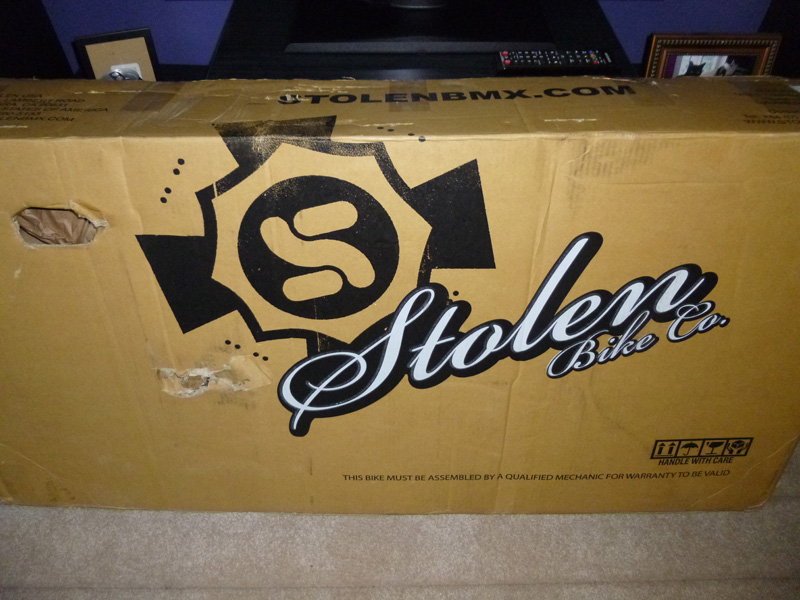 5:00 pm rolls around. Select the perfect bike assembly movie.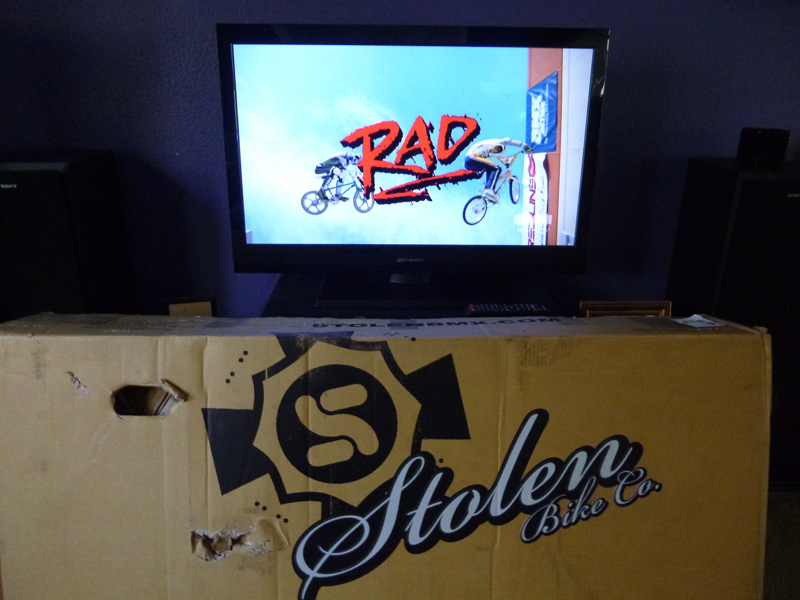 First thing out of the box. Free gift from the place I got the bike from. I could always use a good t-shirt. I do only have about 200 of them.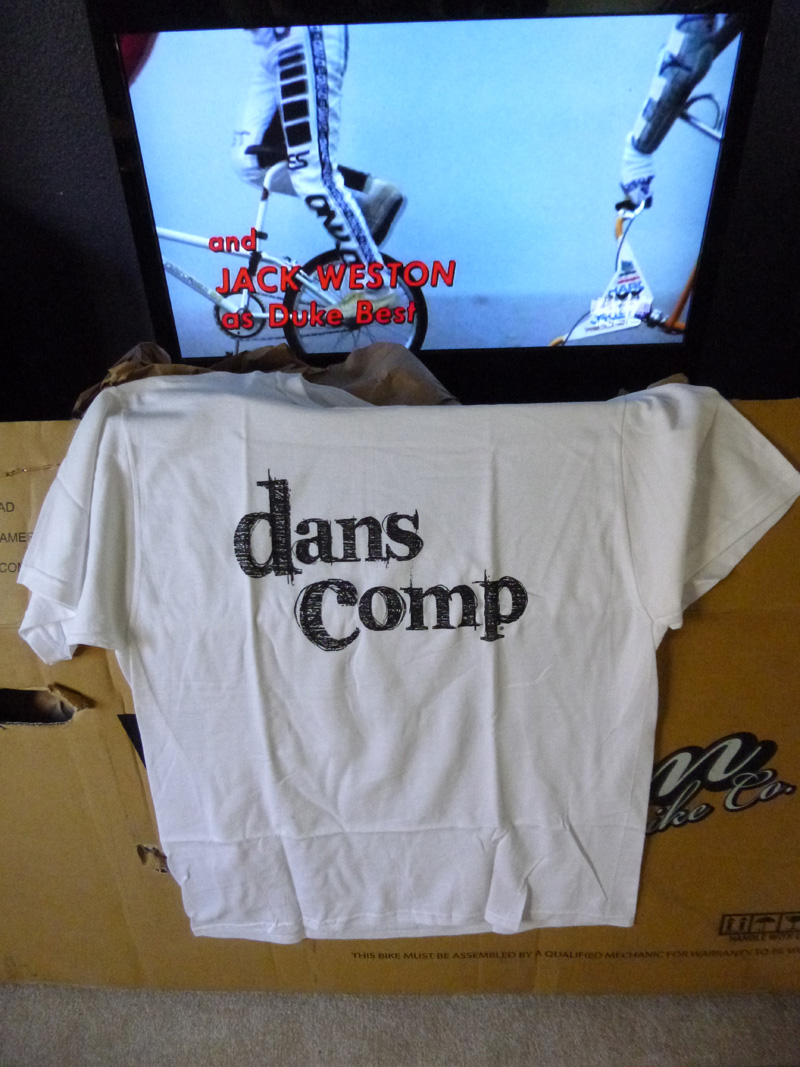 There's a rear wheel buried in there...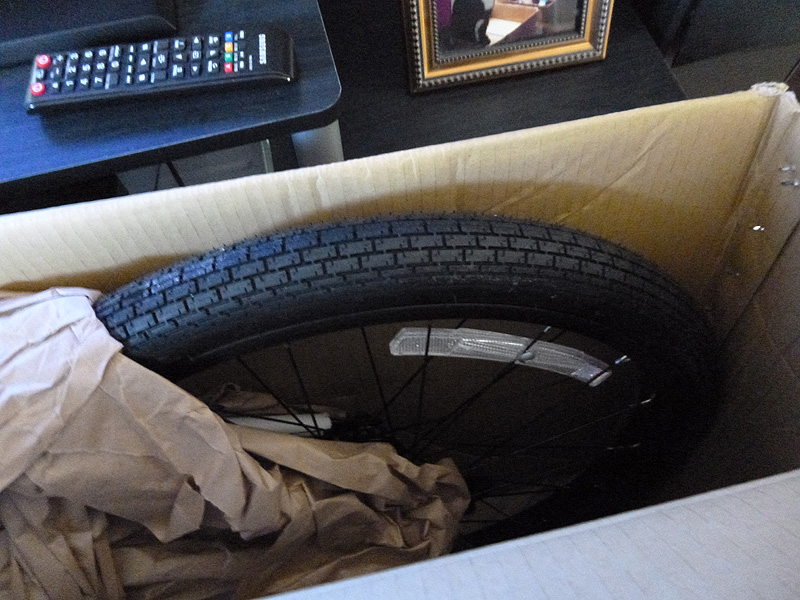 Inside the box minus the nearly 1000 cubic feet of packing paper that I had to figure out what in the hell to do with.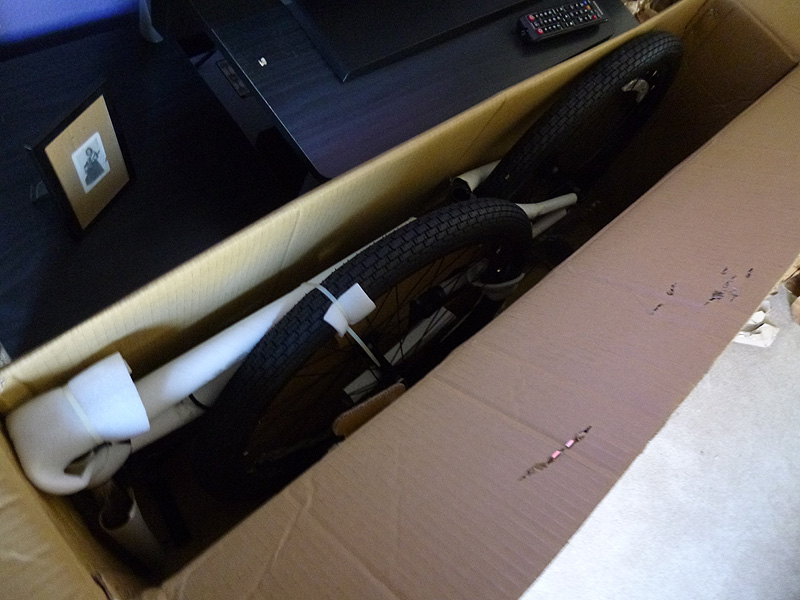 Everything out of the box. Btw... thanks for kinking and cracking the shit out of my brake cable whoever packed this thing up.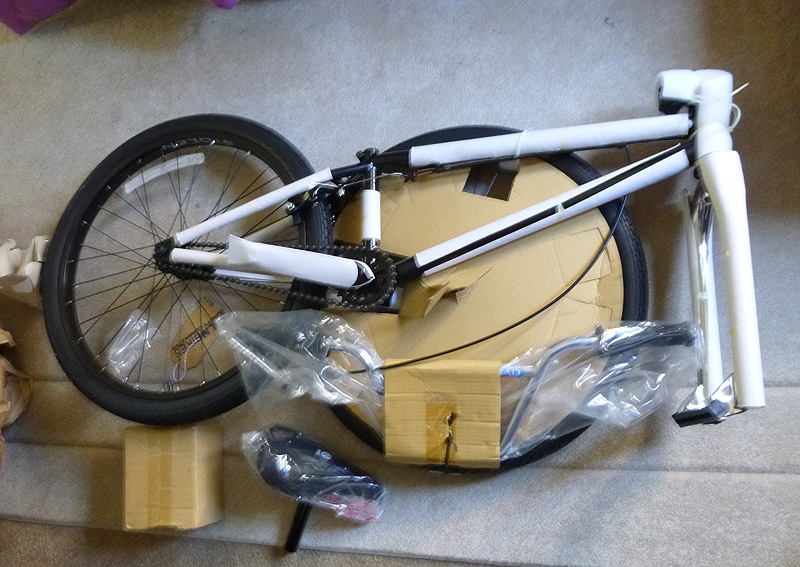 Sweet! A chain guard so I don't get my leg hair caught between the chain and the chain wheel!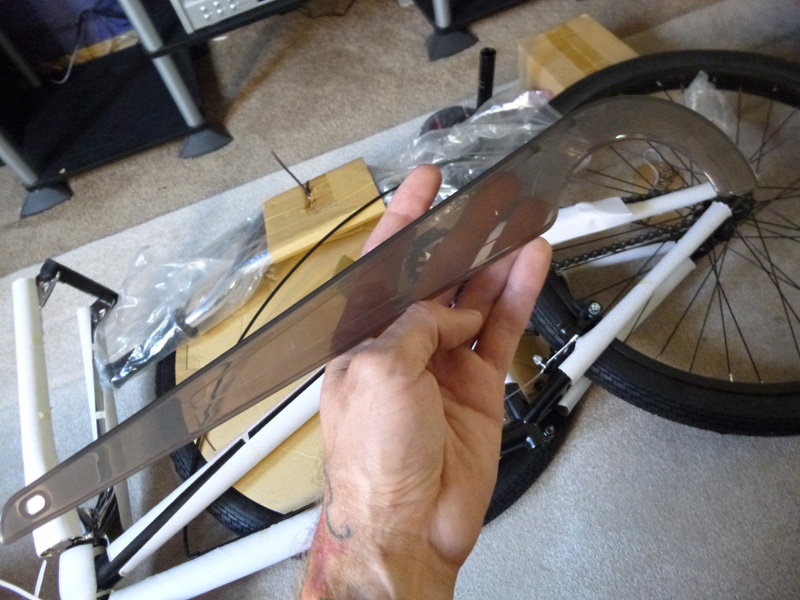 Quick smoke and beer break but in the mean time.... Steve found a new fort!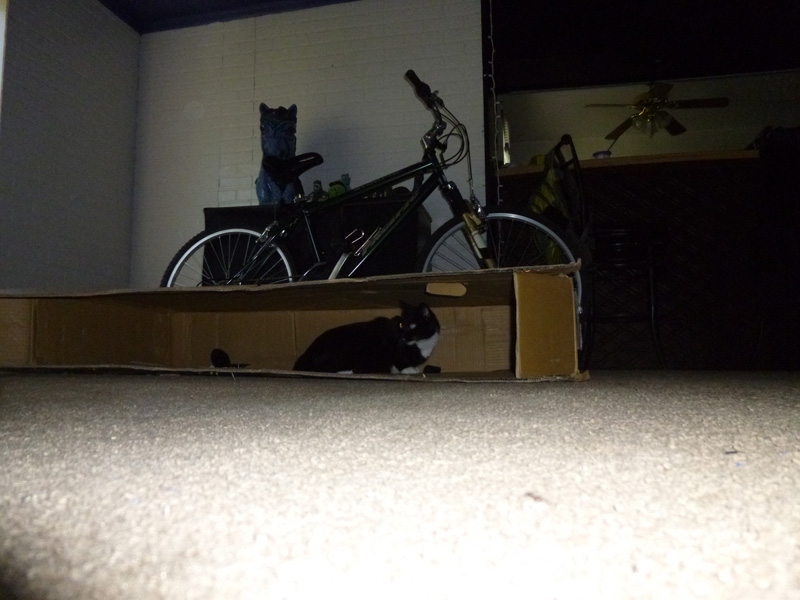 And Doug says...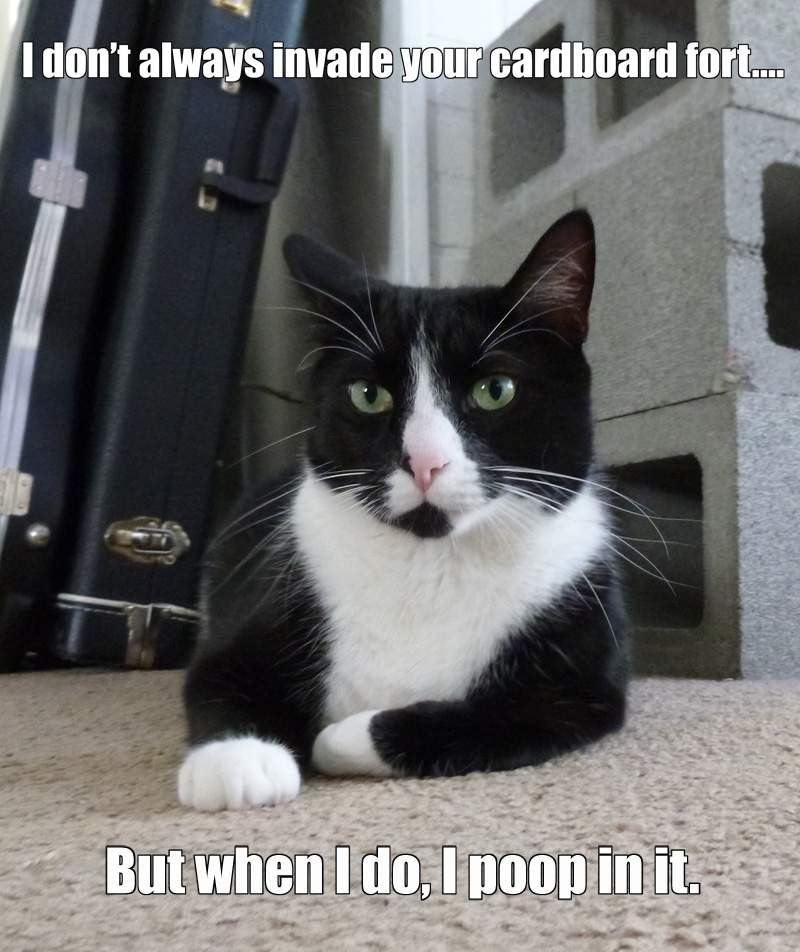 Ok... back to business.
All unwrapped and ready to assemble.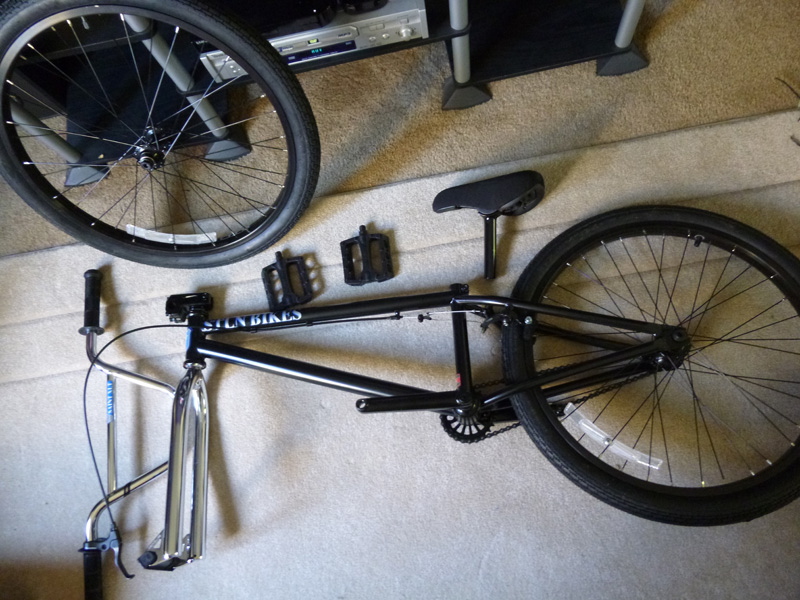 Steve can have all the damn reflectors to play with.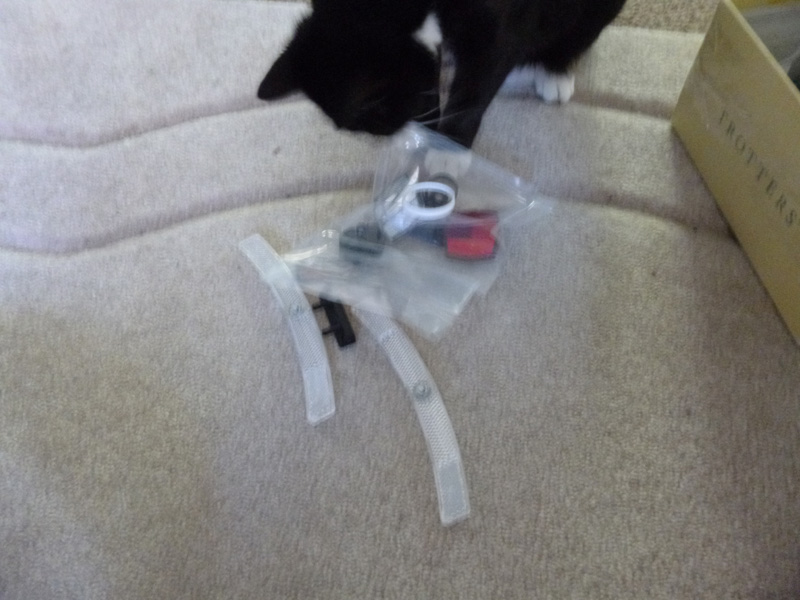 Replaced the stock little Stolen seatpost with something a little more adjustable for my height. A Shadow Conspiracy post I had from a previous build.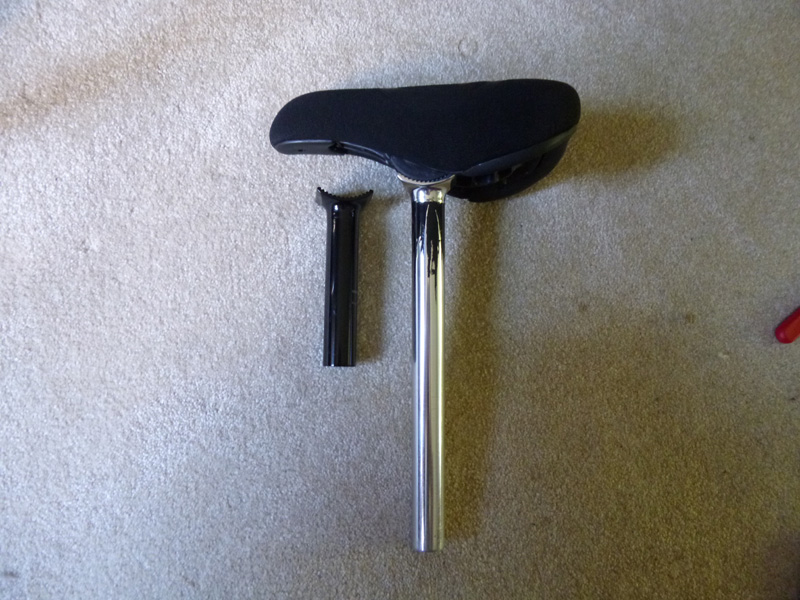 Oh yeah... should probably air up the tires.
Remind me later to get some high pressure tires for this thing. These only go up to 70lbs.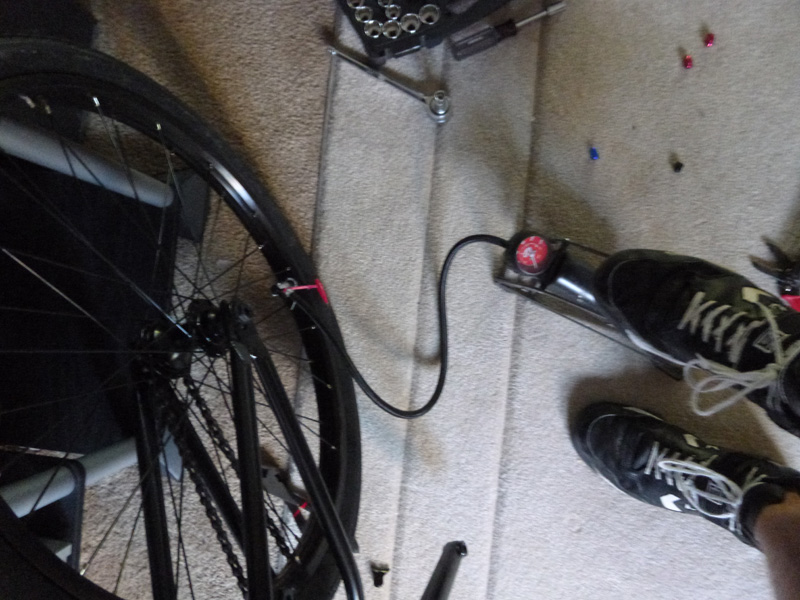 And for those not schooled on the "new school" side of things... female axles are the way to go.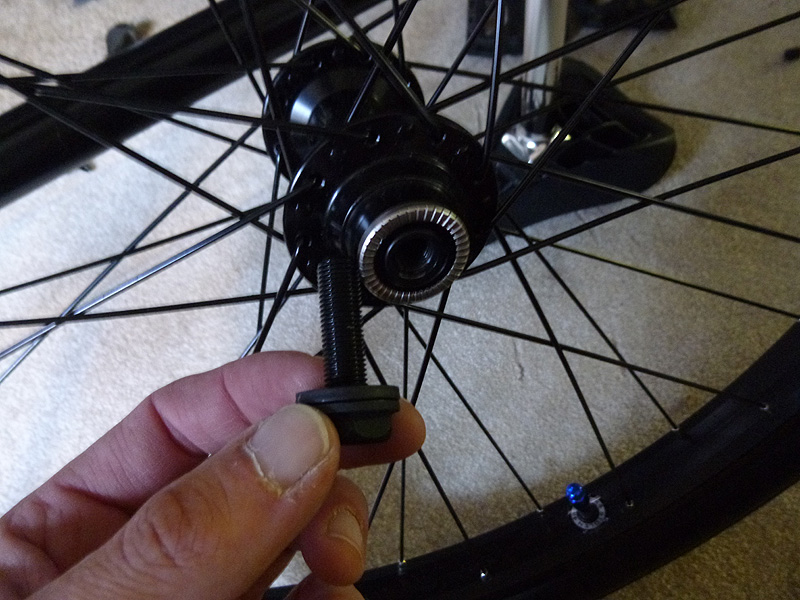 Almost done. Not digging the front load stem much, though.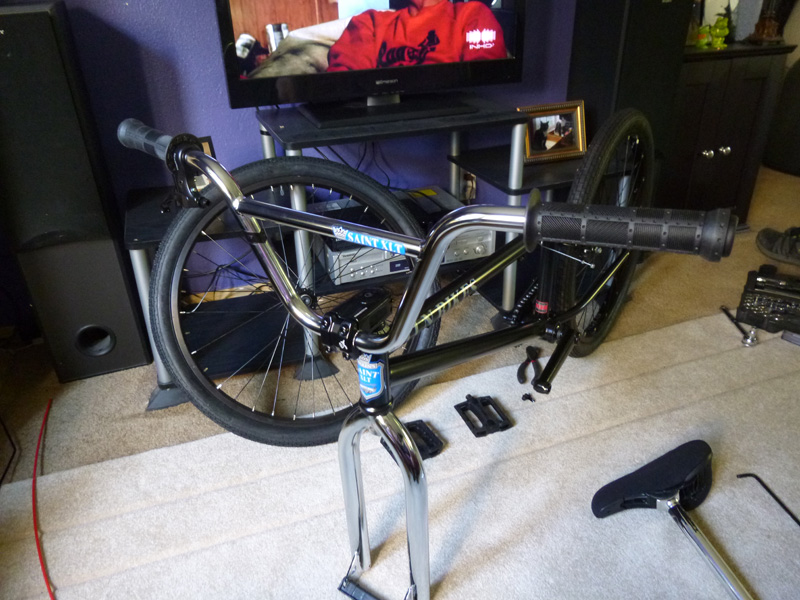 Wait! Forgot I ordered this! A Hoffman 50mm reach top load stem! Showed up today.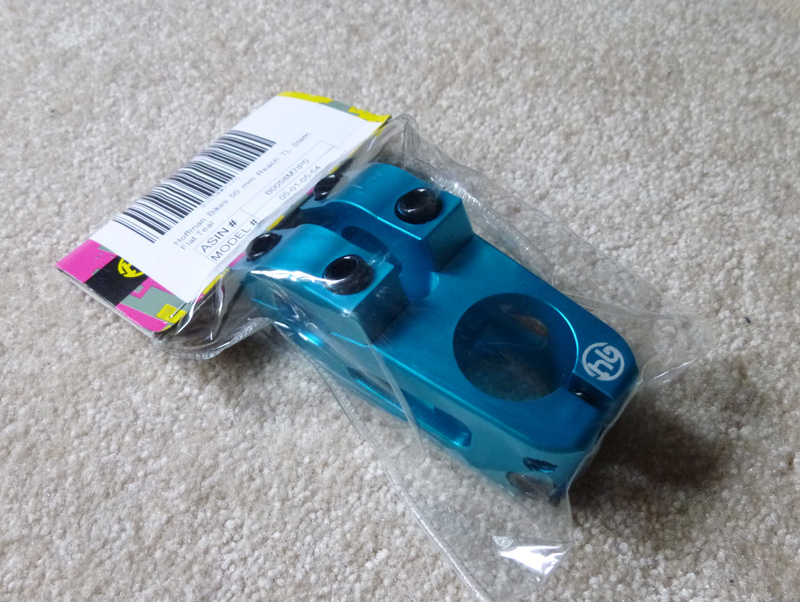 Much better.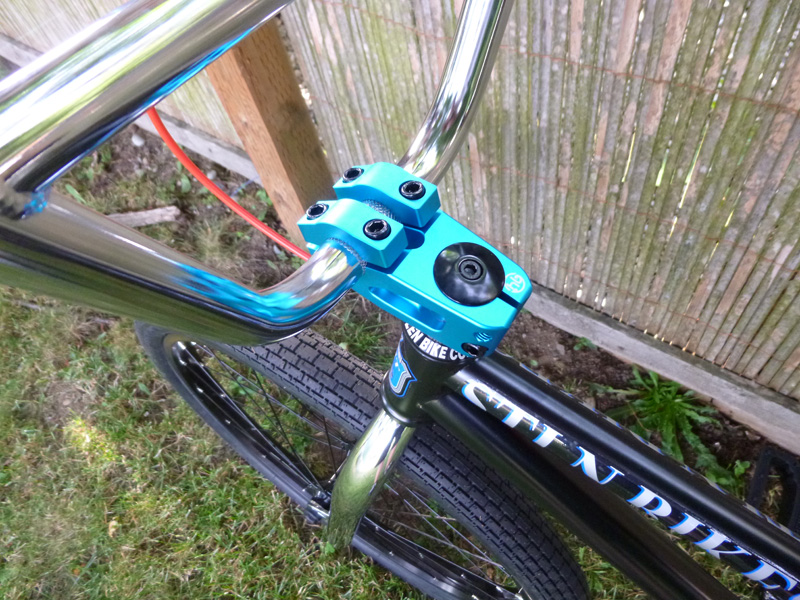 Random pile o' pics. The only thing I had on hand to replace the kinked and cracked brake cable was a bit of red Odyssey Slic cable. I don't know... I'm kind of digging it now.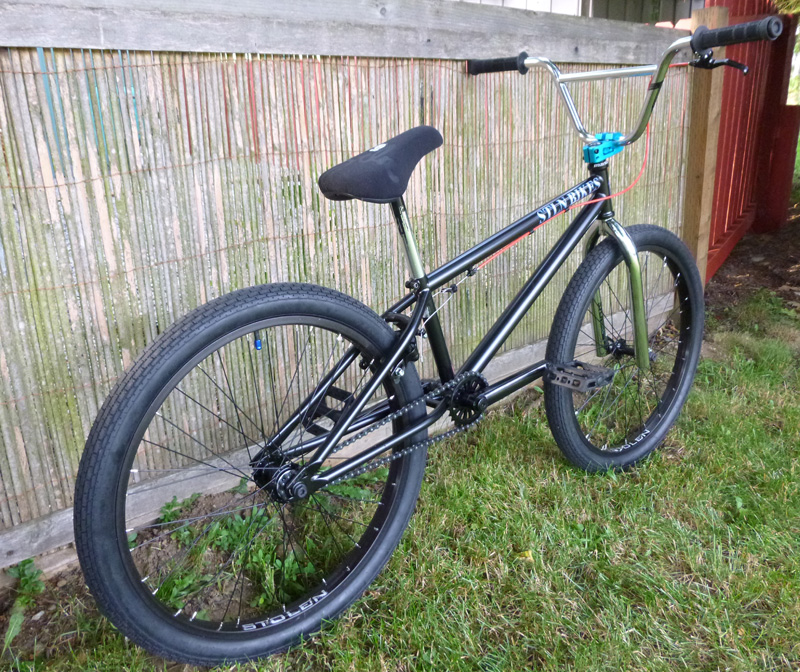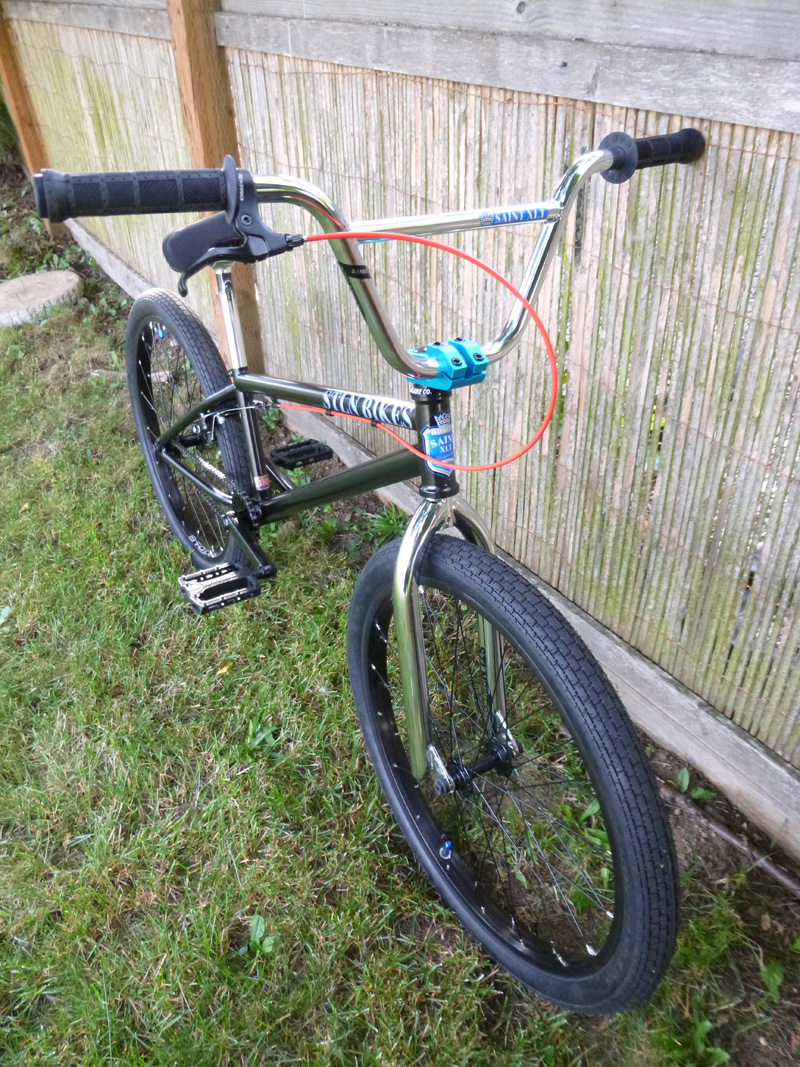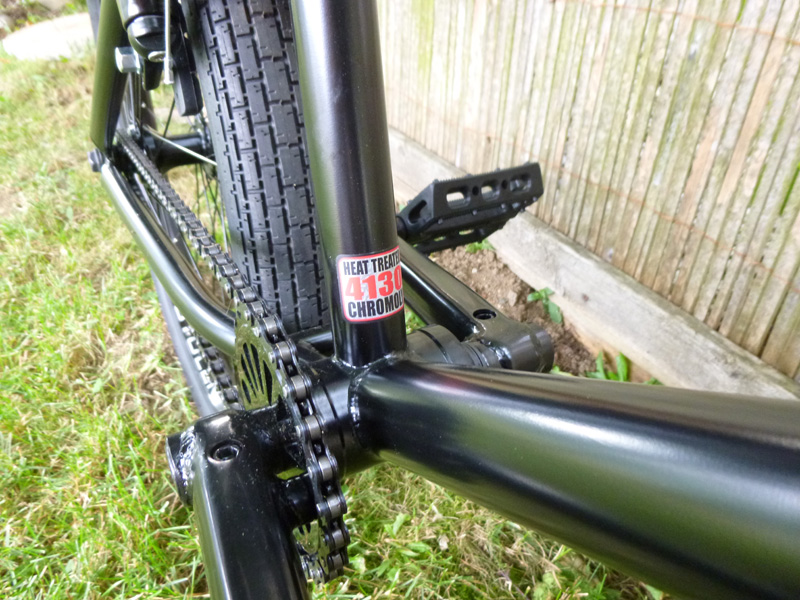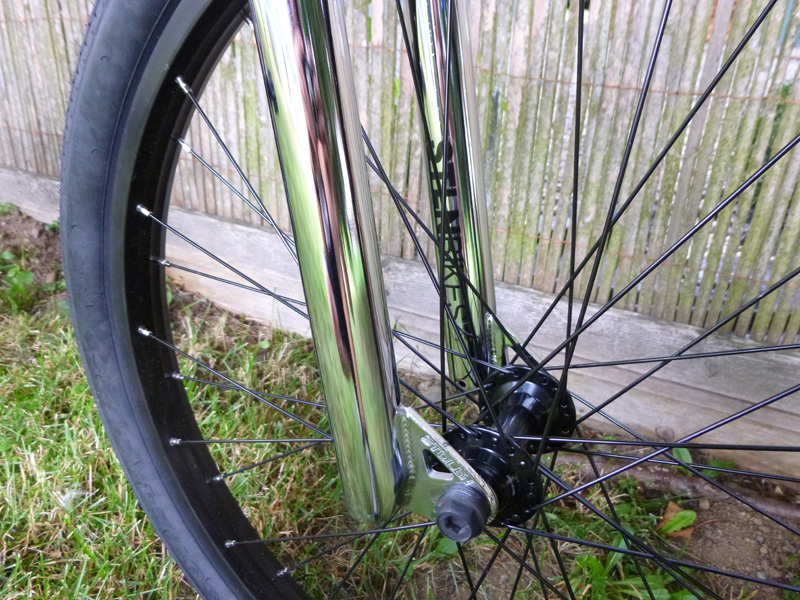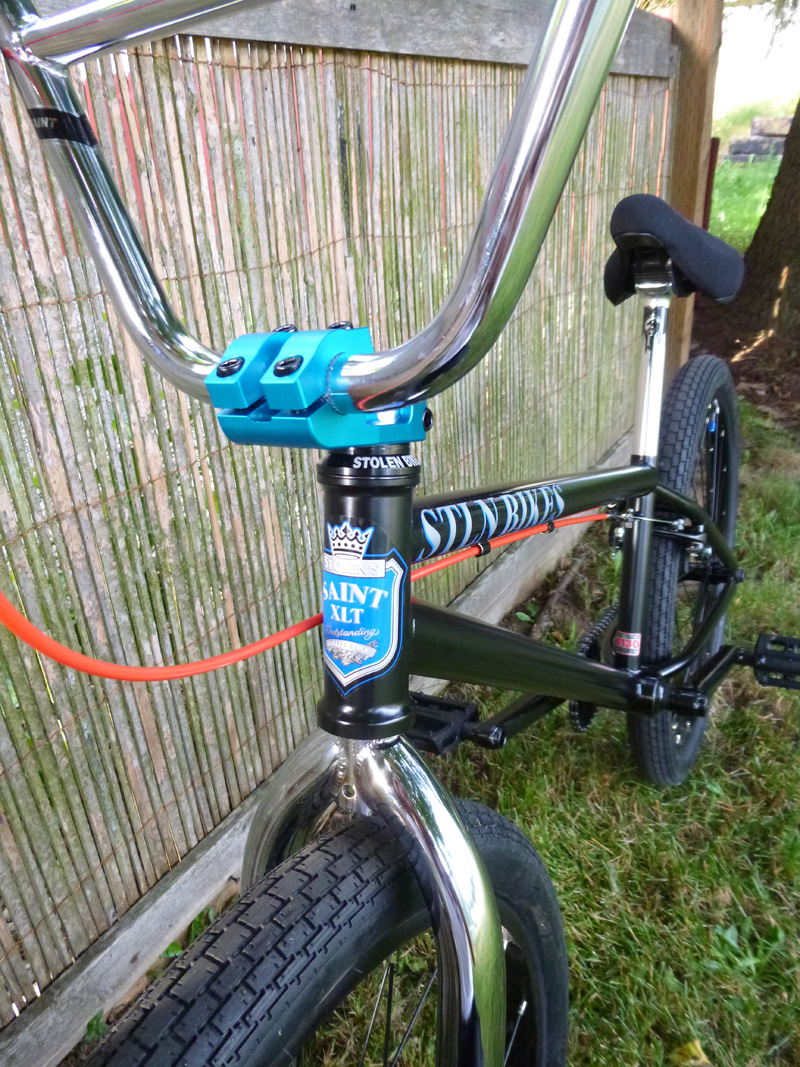 And finally... the bike, me and my smug sense of satisfaction.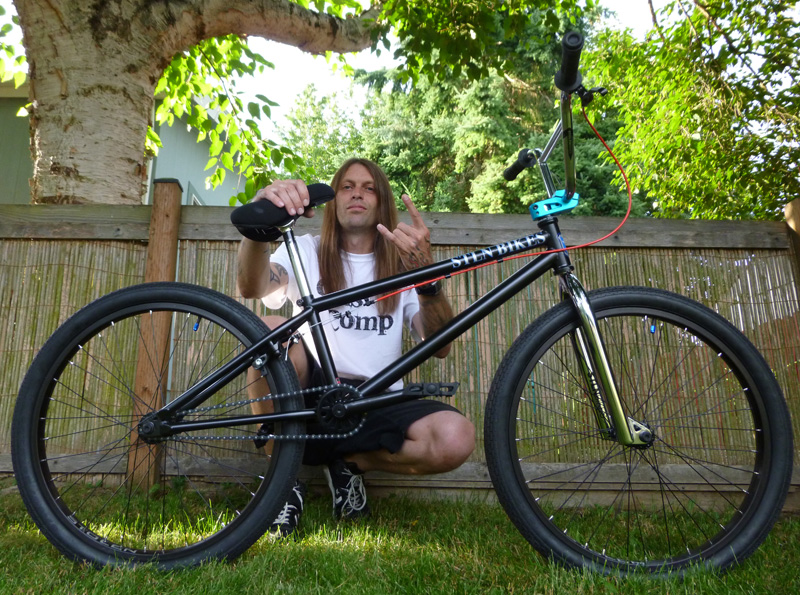 All I really want for this thing now is a left handed brake lever(I'm left handed) and maybe a new chainwheel that matches the stem. Other than that, I'm pretty damn happy with it.