I know we have tons of tennis fans here. Tons. So I thought Markus might think this was pretty cool.
I hit with Novak Djokovics actual racquet today. I swung it for about 10 minutes, then my arm hurt. It's not that it's super heavy, but it's hefty and it's got a very high swing weight. It has an enormous sense of "mass" for blocking back heavy, heavy balls and fast balls, so it was immediately evident why he's one of the best returners of all time. I just poked it out on some shots ripped at me and it effortlessly popped them right back. But 10 minutes was enough.
So here it is in the older IG Youtek paintjob. No he does not use the retail version of the Head Speed Pro or a customized version of it. Not even close.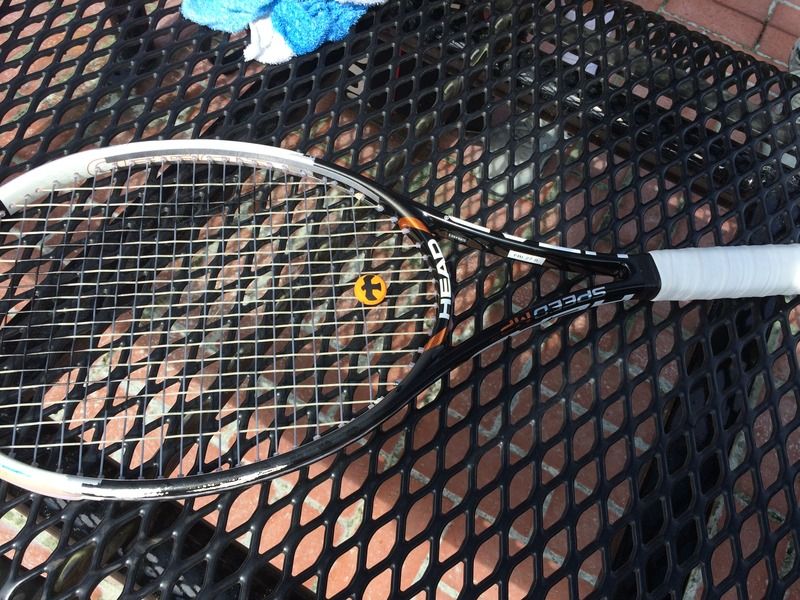 This signifies it was for a Friday match to be strung at 27 kilos (whatever that is).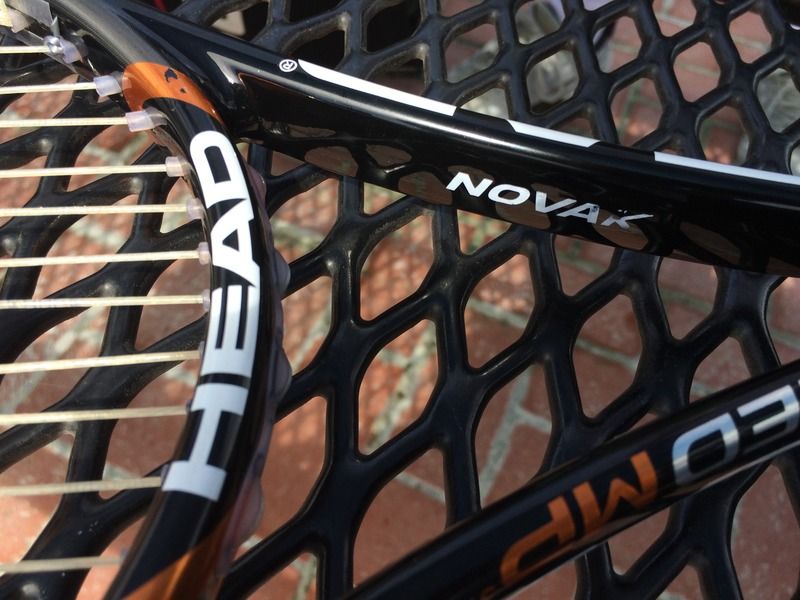 You can see the enormous amounts of lead tape to get it up to the high swingweight of 370 grams (whatever those are).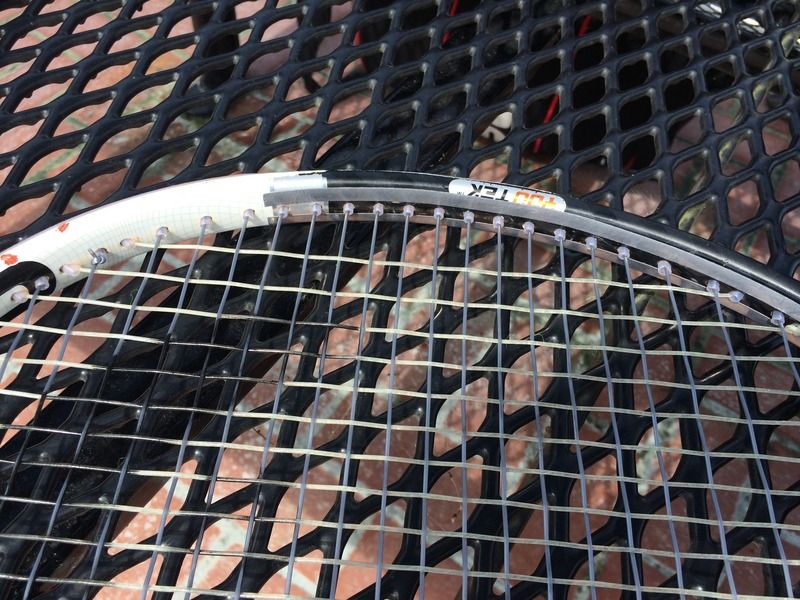 Here's where it gets interesting... You can see under the current paintjob the older paintjob of the flexpoint radical layup where it says "Power in Control". It's widely know that although he "endorses" the Head Speed Pro, he's really using an older Radical mold and layup.
A Flexpoint Radical for comparison
Novak's and Zverev's racquets: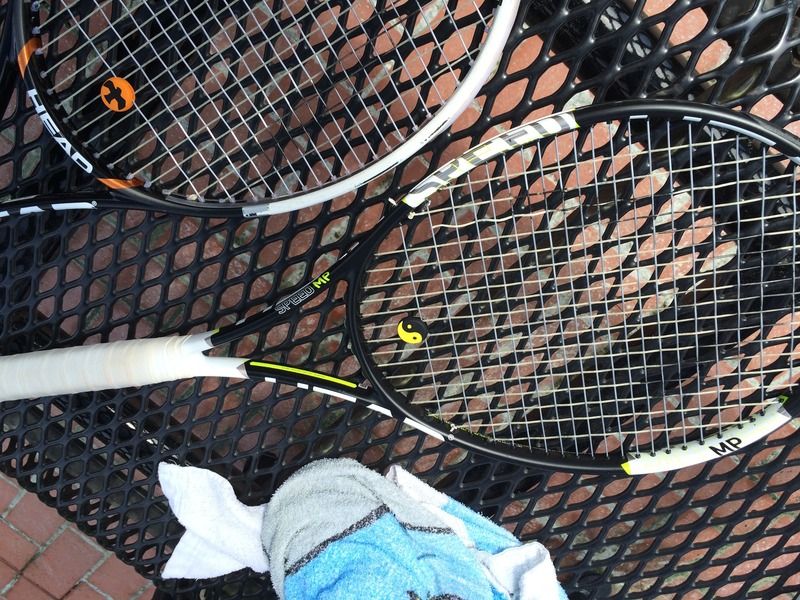 From left to right: My Speed Pro, A Pro Stock Speed Pro that is nothing like the retail version, Zverev's racquet which is actually an older Speed with the current paintjob, and Djokovic's racquet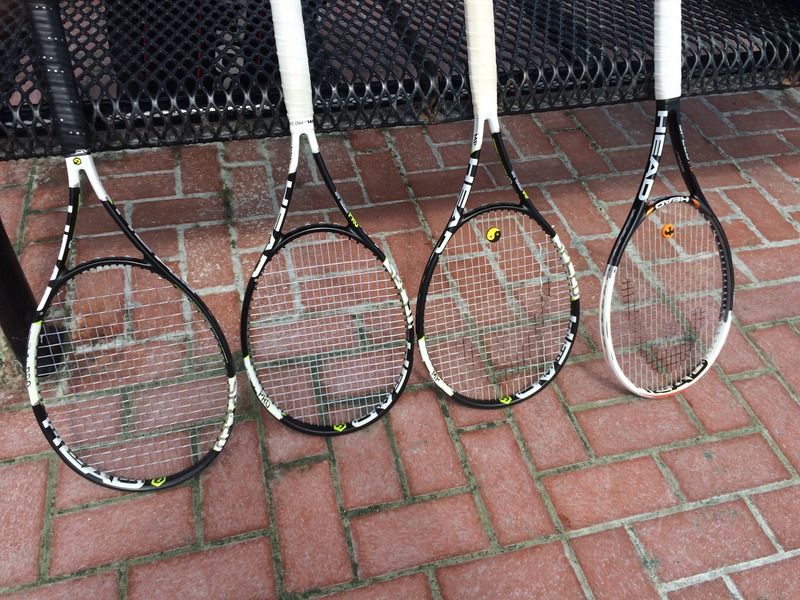 So two Speed Pros, which are nothing alike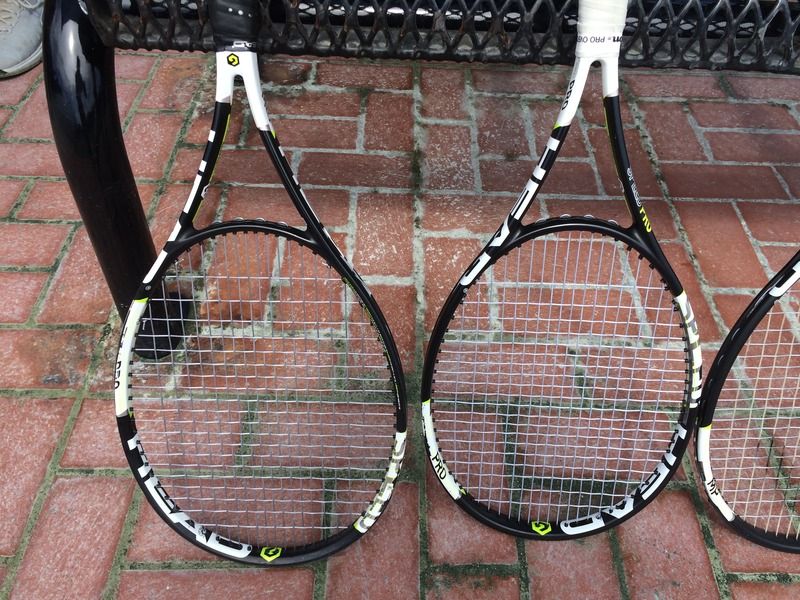 Zverev and Djokovic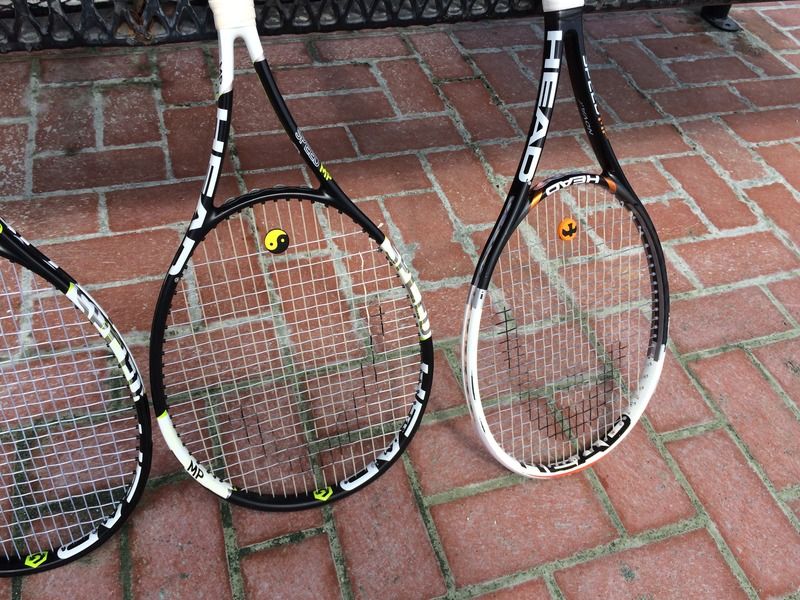 So that was a pretty cool experience, but I have no idea how some of these pros swing these things around for 5 sets.