After building the Suzuki 450 Supermoto last year, I was on the hunt for big-bore I could SuMo that was more suited for more highway duties. I didn't want the modern SuMo offerings (ala KTM, Husky, Husa, ect...) as they require engine rebuilds with high maintenance intervals...plus having expensive parts.
A Honda XR650R are an open class desert racer and were built for one purpose...The Baja 1000! They are torque monsters and are known for being "bullet proof", so the search began.
Nothing in the New England area popped up, so I posted a wanted ad on CL. I get an email from a gent who informed me he had a friend that was interested in selling his that just happened to have a Ct. street title
After some negotiations, in comes "Ugly Betty".
My friend Crystal approves!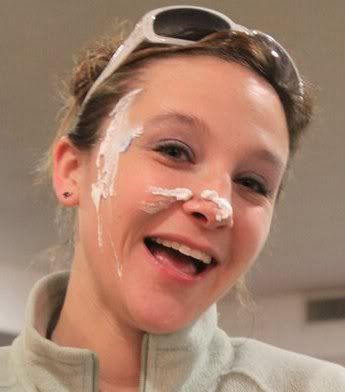 I've always hated the dated looks of the XRR, so it needed a major transformation. The problem is they only came in red and I wanted to break the mold and do something different.
The first thing Betty will need is a new set to prosthetic legs. A set of Honda CRF450X inverted forks.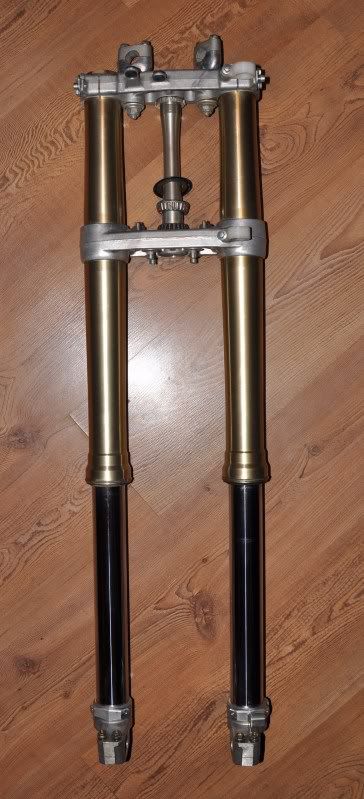 So Betty got new legs and I bombed her around in the woods for the last month of the riding season before she undergoes a facelift.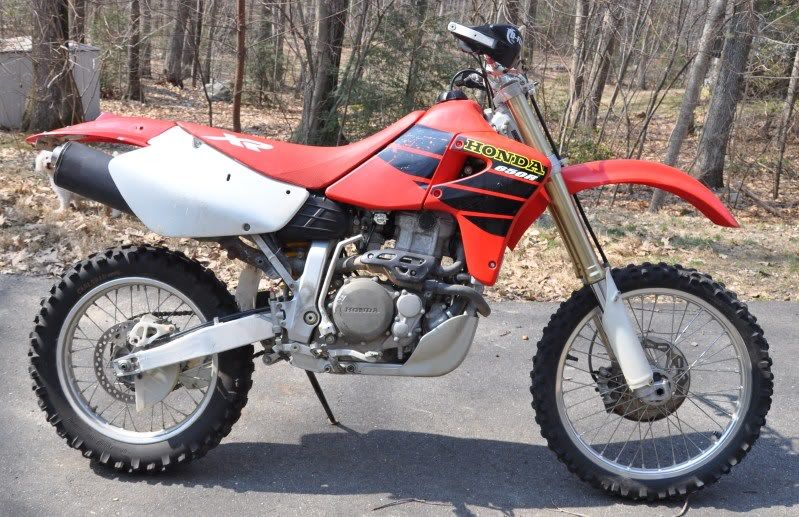 Betty gets a face peel! Frame, swingarm, and subframe glass beaded.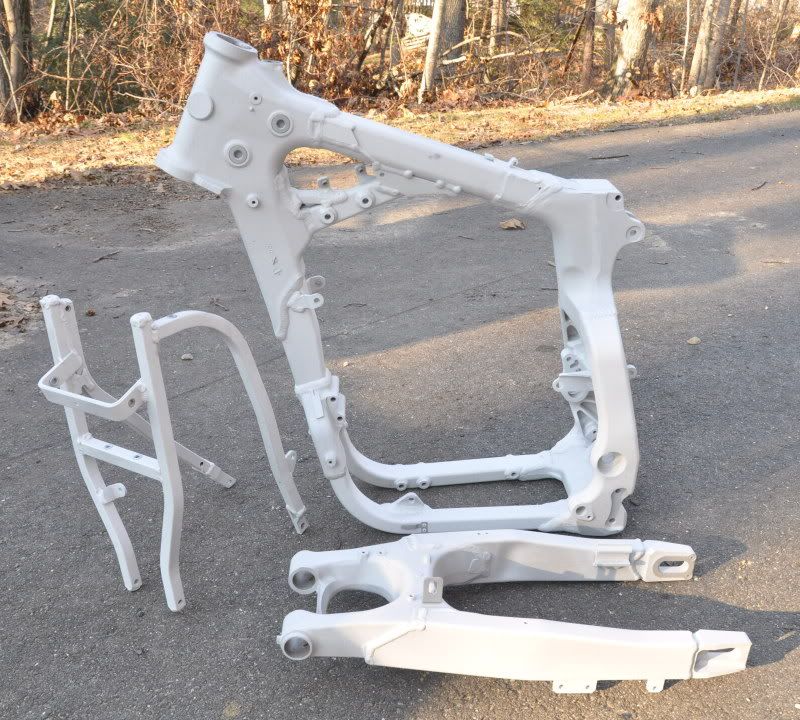 One thing I always hated about Betty is her dome, so the search was on for a suitable replacement. After a long exhaustive search, I procured a rare Monnier Fuel tank out of the UK that is no longer made and very rare. It gives Betty a more modern look and allows the use of CRF450 radiator shrouds.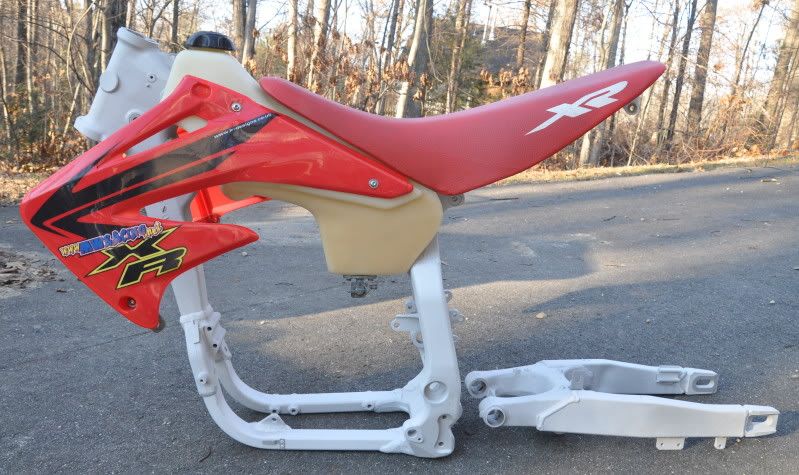 Now, as we want to break the mold, we dare to go where no man has gone before! PPG Concept to the rescue. Frame and bits painted.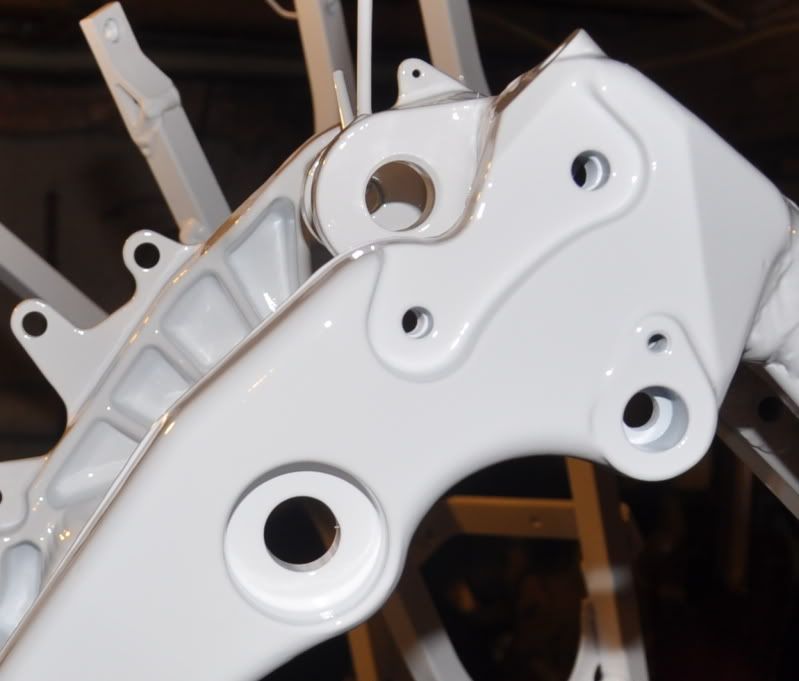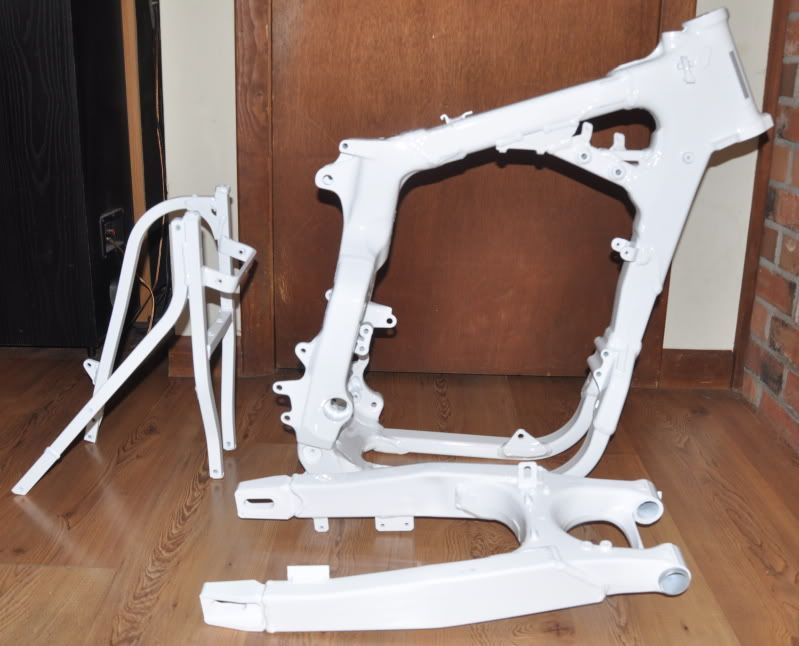 Betty will need new feet, so Warp-9 SuMo wheels are in order in kit form. I ordered the kit with raw hoops as I have plans for them
More PPG Concet for some bling!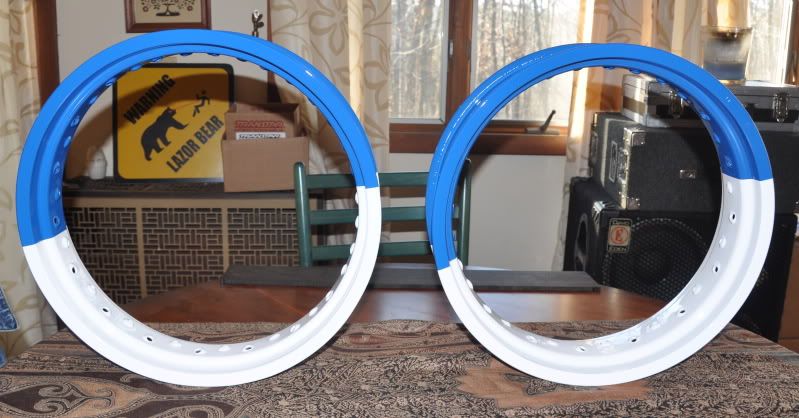 Final touch will be black spokes! Wheels built.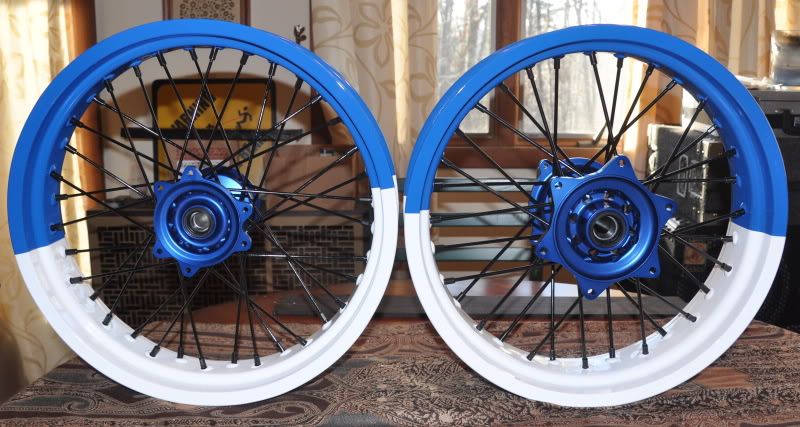 Paddock Girl approves!
One even falls off her bike!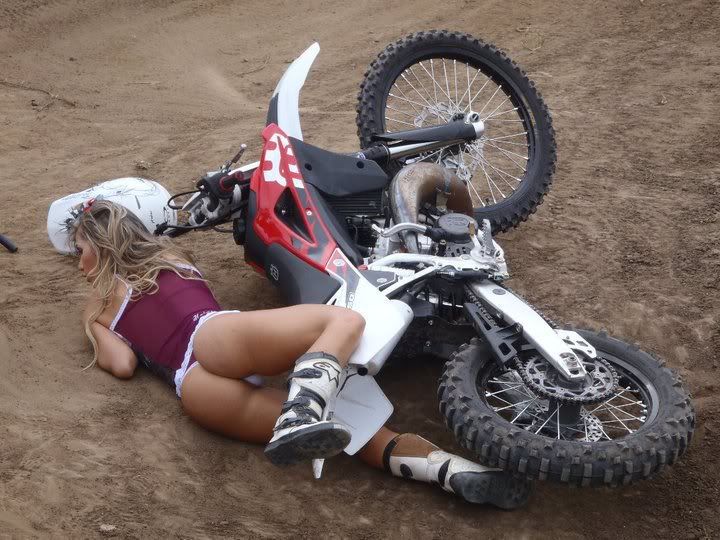 Back to the booth...more blingy bits!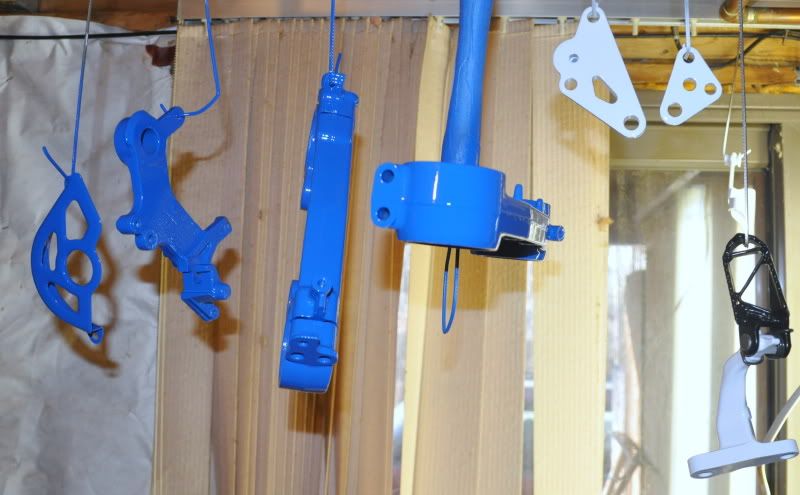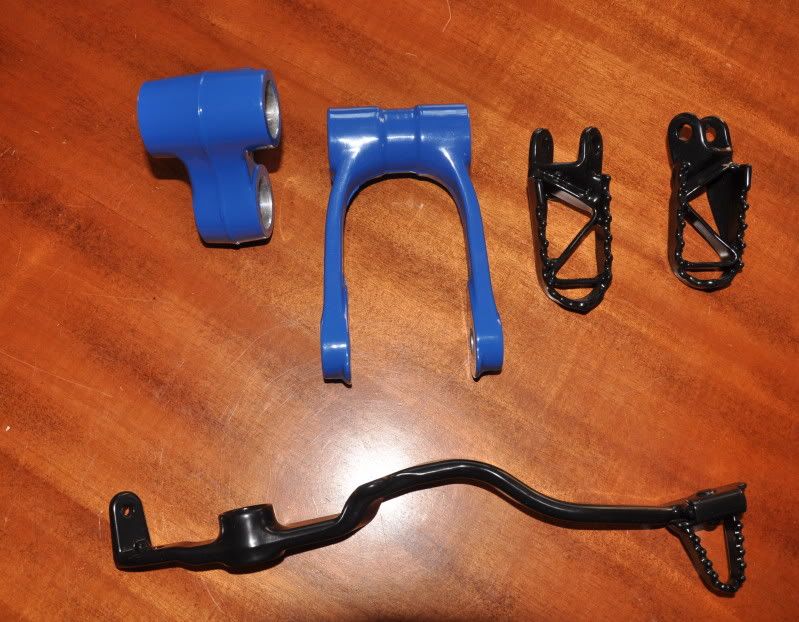 We will build a better, stronger Betty. She has better looking bones!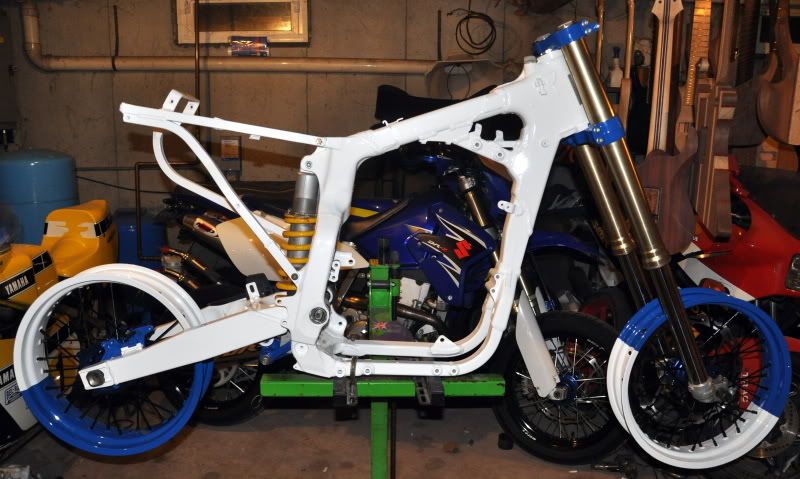 Betty gets a new body!
New face as well
Betty's ass was big and droopy, so her ass undergoes surgery. We graft on a CRF450 rear fender.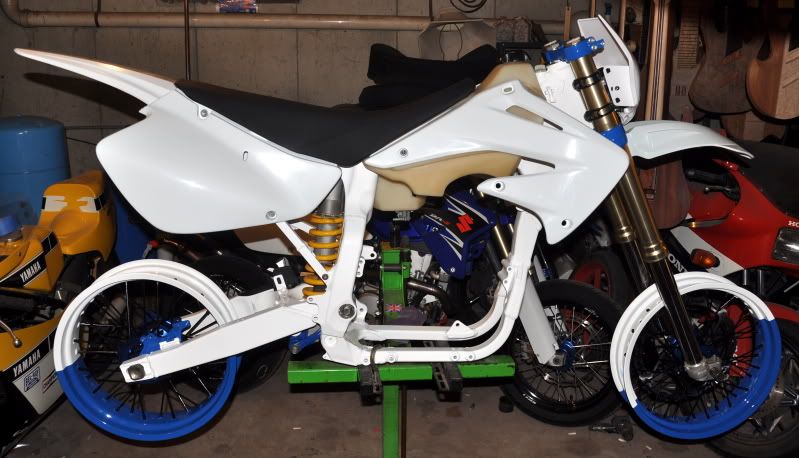 Betty's heart undergoes the knife and new 11-1 piston, and stage 2 cams are installed along with new valves. Also gets a face peel and fresh paint applied!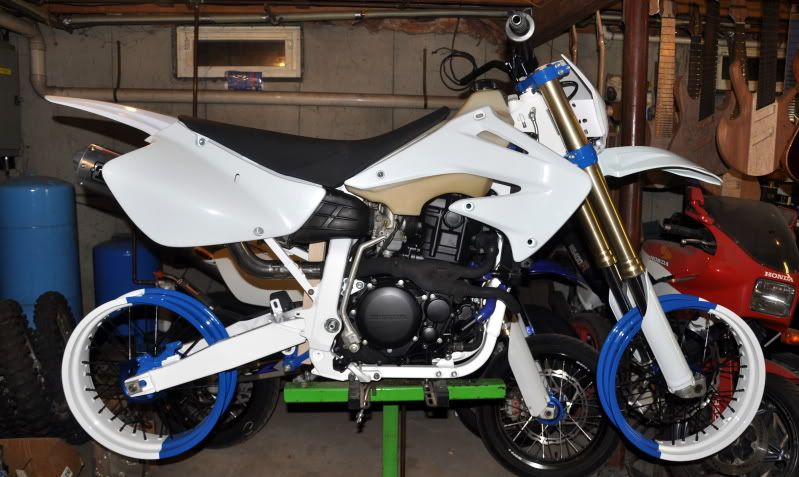 Betty gets new shoes and other blingy bits applied!
Betty's new dome gets painted, number plates trimmed, and new graphics get applied (my own design cut by myself...PITA!)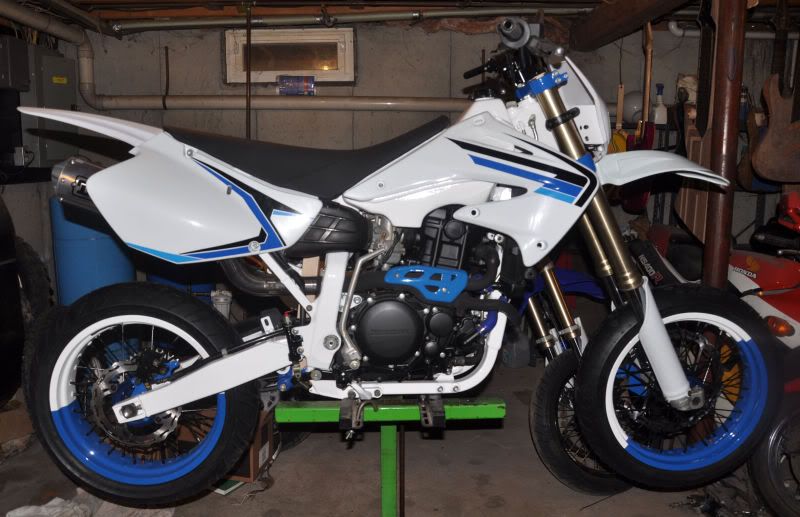 A few more bits installed. Waiting on the rear shock to come back from revalving/sprung, and a few other bits to arrive and she will be done!
This is where she stands right now.