I ran another 5K today with my dad, and he drove. One of my parents' cars was in the shop, so he rented a Fiat 500 for the day. He got it just for fun, and I was expecting it to be pretty bad, but I actually really dug it.
It's not powerful, and you can tell, but it's quick. It's 101hp (compared to my 2008 Civic's 117 IIRC), so it revs a bit higher on the highway, but it accelerates way faster. He'd rented the automatic, so I can only imagine what it's like in standard. And for a couple grand more, you can upgrade to 136hp.
We didn't get on a real highway, but were doing 90km+ comfortably on the back roads on the way to the race. We hit 120 passing a few people and the car was fine.
It's tiny. Really tiny.
But it was more useable than I was expecting. There's not much in the way of the trunk (aside for room for maybe a few bags of groceries or a few backpacks), so the backseat effectively acts as a trunk. I don't think adults would fit comfortably back there, but kids would be fine. And you get a lot more room in the front two bucket seats. The dash feels pretty far away from you, and the steering wheel's a comfortable distance away. In the front, it feels roomier than my Civic, although not as wide.
All in all, I could seriously see myself owning one of these cars. Well, if they're reliable - I'd want to read up on that more first. I know they haven't had the greatest track record in the past. They're super affordable, drive great, and feel solid. If I did get one, I'd probably pay the bit more and get the 136hp, just to have that little extra in case I need it, or in case I ever did need to fit four adults in it. They make a 160hp 6-speed 4-door, if you need more room. Or, for like 23 grand, you can get the 2-door 500 Abarth. It's the flagship, and at 160hp, a little car like that would fucking rip.
Just some subpar iPhone pictures for now, sadly. It would have been cool to get out the SLR, but my dad just dropped me off and had to get it back to Enterprise by noon.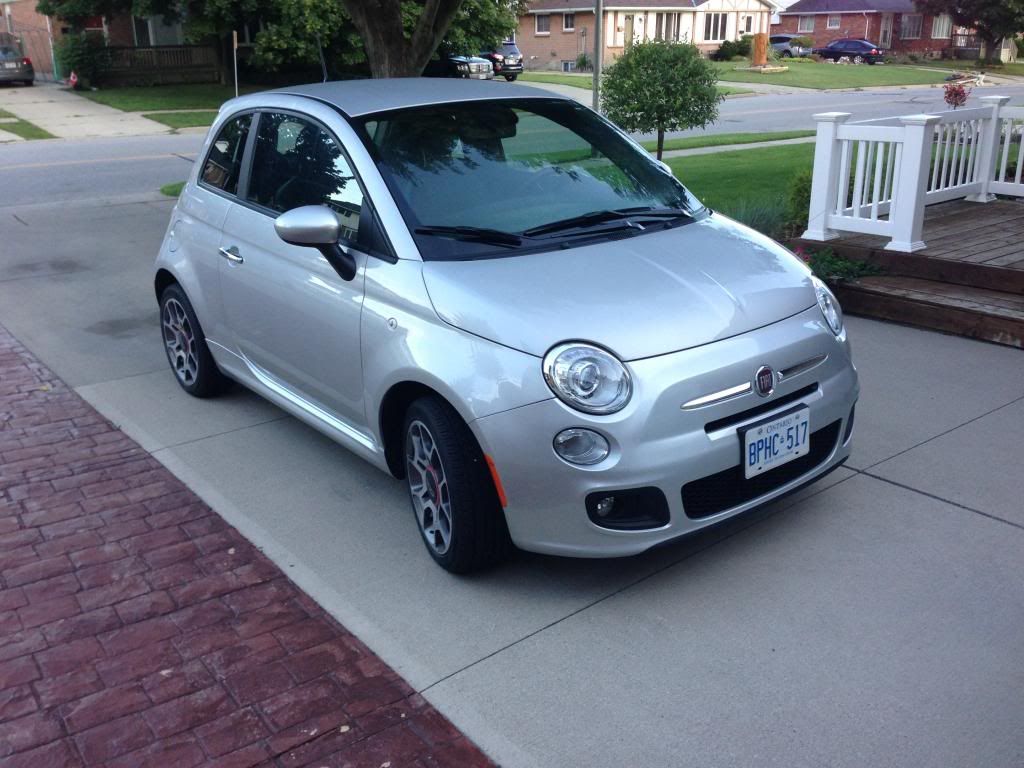 The interior. It was actually really roomy, and the dash layout is simple and cool-looking.
The tight backseat/relatively spacious trunk.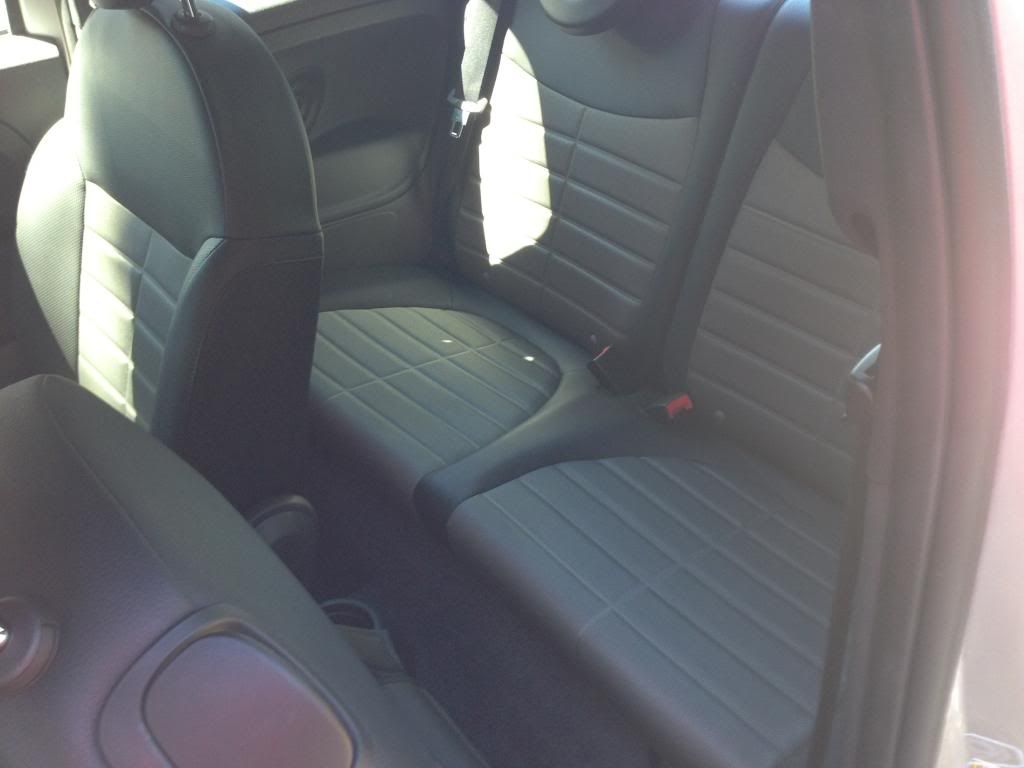 We hit the farmers market on the way home, and the place was a zoo, but we managed to squeeze into the space between a parking spot and an entryway with a couple feet to spare.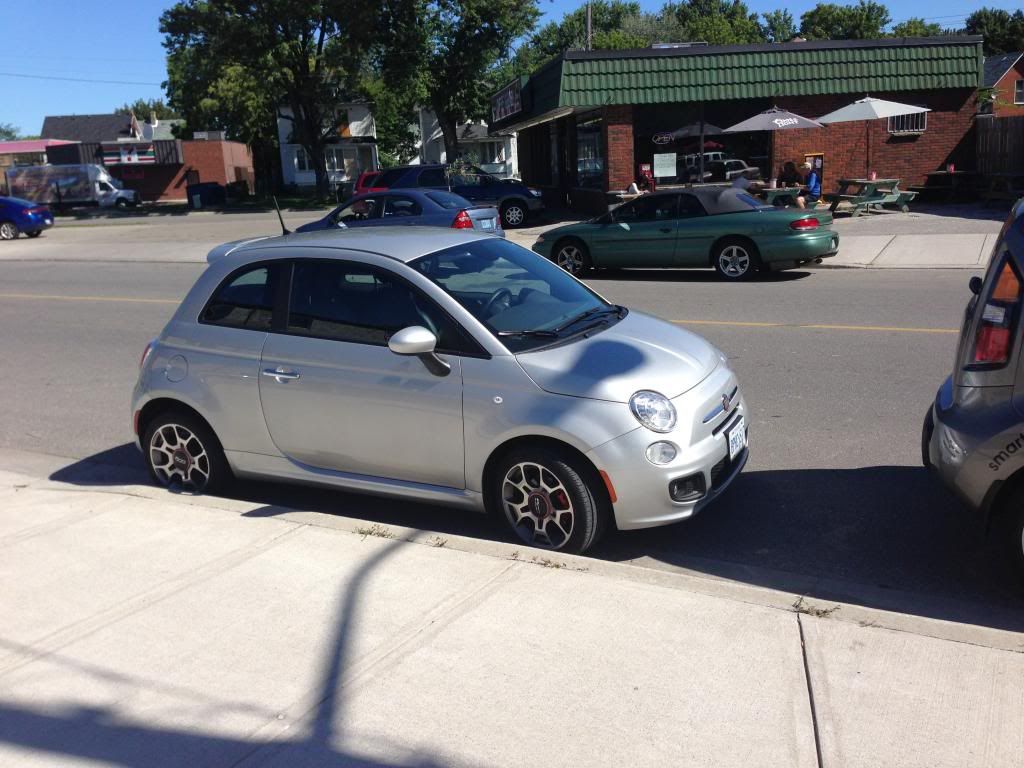 And here are a couple I just pulled off Google of the Abarth.