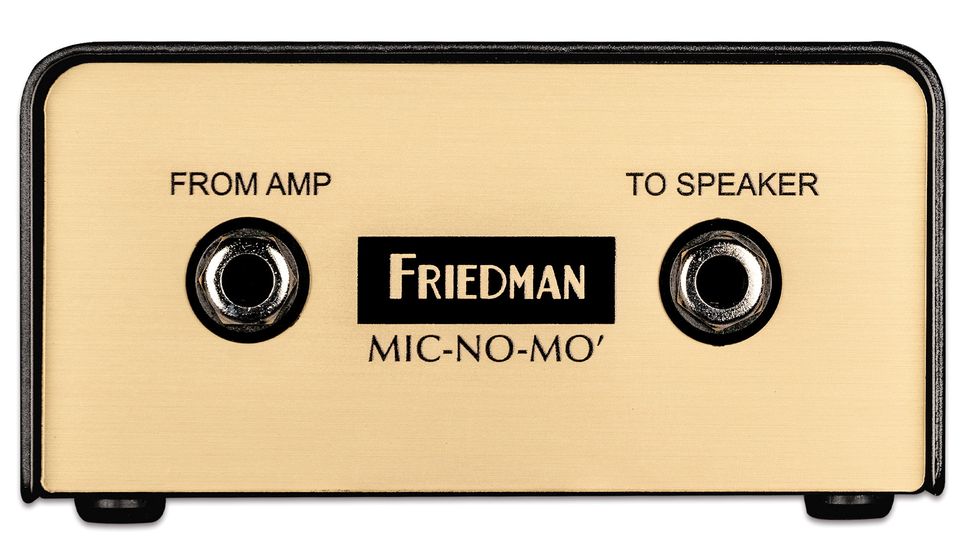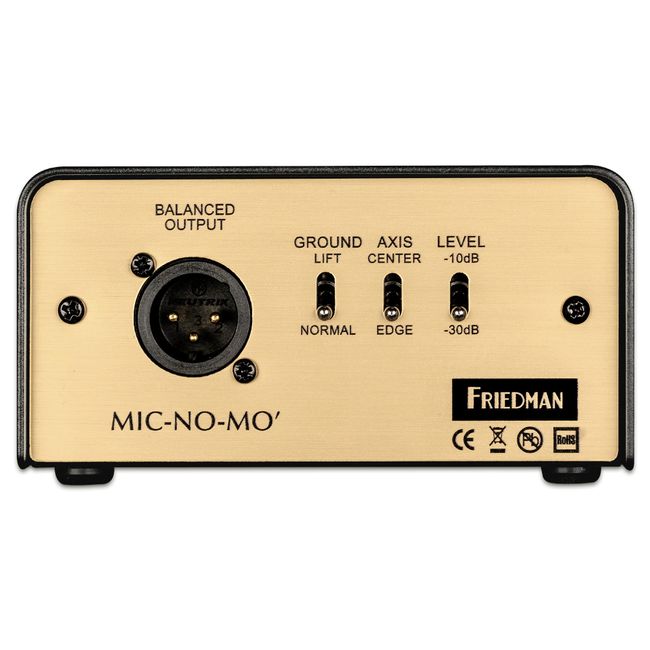 The Friedman MIC-NO-MO all-analog cabinet simulation box eliminates issues like mic-bleed,
cluttered stages, and inconsistent mic placement. It does it with the popular cabinet simulation
found in our Runt series of amplifiers. Simply place the MIC-NO-MO between your amplifier
and speakers*, select your favorite simulated mic placement, and send the pure sound of your
unique tone to the audience without the headaches associated with using actual microphones.
https://friedmanamplification.com/products2/mic-no-mo