I still have a sub going to the German Gitarre & Bass magazine.
This was last month's cover: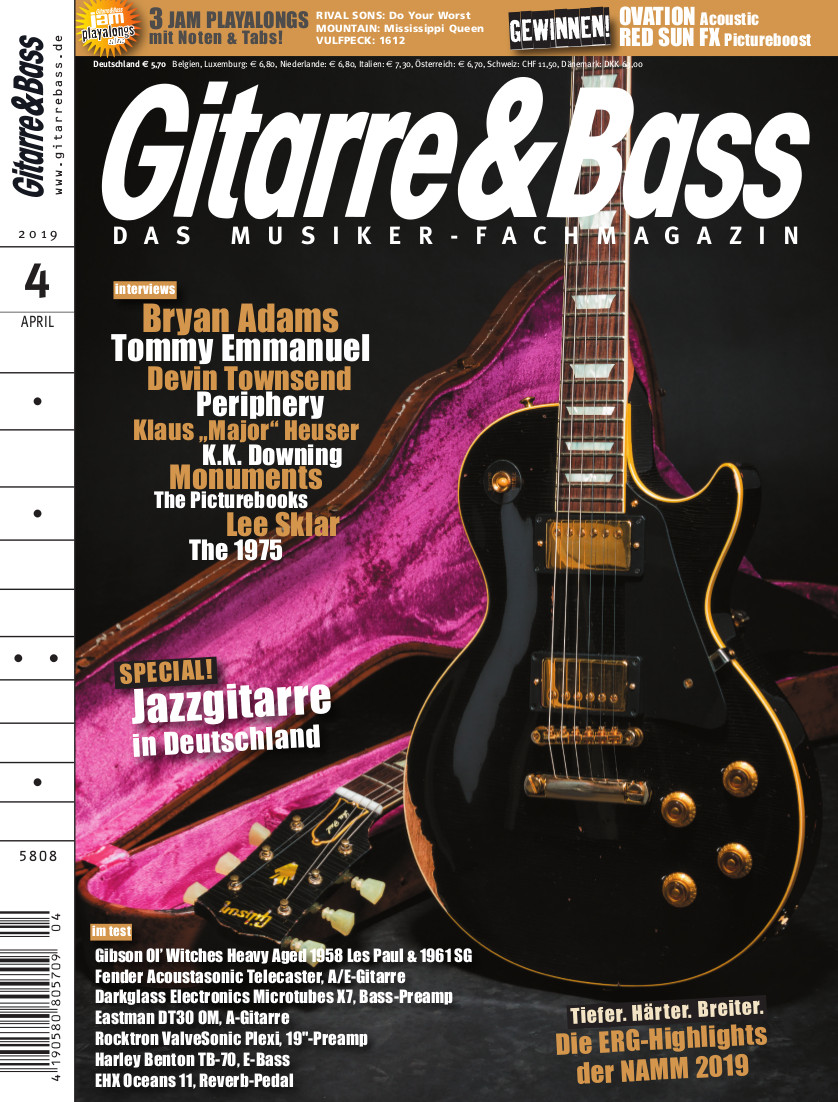 Inside it said the LP and SG were part of a series of five different Gibson style guitars.
What is that on the far right?!
Gallery here:
https://www.kirstein.de/Sonstige-E-G...tch-Ebony.html
Sadly, the price is
€7,800?
I'm not too sad. Whenever I get close to a relic it just looks like cheap crud. I'm just enjoying this like actresses before HD TV forced them all to be young teens/made-up to armageddon/lifted.